How we test vacuum cleaners at Ideal Home
We review every vacuum cleaner we recommend to readers at home and at our dedicated test facility. Here's the details on how we do it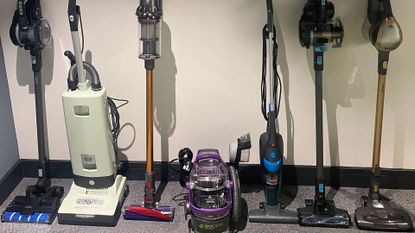 (Image credit: Future)
If you're looking to buy a vacuum, the details on how we test vacuum cleaners that we recommend to you at Ideal Home are likely to be important. After all, we know how crucial it is that the advice we give to you is reliable and useful, as you invest your money.
We've been testing a huge selection of the best vacuum cleaners for several years now, both at our dedicated test facility and in our homes, to replicate the conditions that these appliances would be up against in an everyday space.
Each vacuum we feature is tested for at least two weeks, and often for longer. At our test centre we try each vacuum in a series of different stress tests, throwing oats, hair, fine dust and more at each one in order to see how they fare. We also test each model on a variety of floor types, so that we can recommend different vacuums depending on which type of flooring you have in your home.
At Ideal Home we're also very budget-conscious, so value for money is always at the forefront of our review process. We're always comparing how vacuums from different brand stack up against each other in terms of what kind of power, functionality and performance you get for your money.
Below you can find out even more about our set testing process, including specific details on how we rank our guide to the best cordless vacuum cleaners, which involves testing the battery life of each model too.
How we test vacuum cleaners at Ideal Home
Our core testing process involves unboxing each vacuum and then testing it on several different floor tests, each time having the vacuum pick up a different type of debris.
We also delve into the value for money of each vacuum, assessing its price against its range of power levels, dust-bin size, battery life (if applicable) and ease of use.
How we conduct our vacuum tests
First we start by unboxing each vaccum that we get our hands on to test. During this part of the process, our testing team looks out for the kind of packaging each vacuum arrives in, as well as how heavy and manoeuvrable each box is.
As we assemble each vacuum, we're looking out for how easy each one is to put together, as well as the range of attachments that come as standard. Another important element is the kind of storage there is available for those attachments. Some vacuums have on-board storage points, to help you keep everything together, while newer cordless models even feature docking stations that double up as a charging port.
Then we move on to our tests. When testing vacuums at our test centre, we use three different types of flooring, all supplied by Flooring Superstore. That means that each vacuum is tried on hard wood floor, carpet and linoleum.
Each vacuum is then tried on each floor type with the following debris:
Cereals (crushed and whole)
A mix of flour and sugar
Hair
Each of these tests allows us to see how the vacuum stacks up against different claims the manufacturer makes, such as hair repelling designs and the ability to deal with large amounts of debris.
We also make sure to test the particular attachments available with every vacuum, as these usually have very specific jobs, such as a dust tool or crevice tool.
How we test cordless vacuums
Testing cordless vacuums requires a slightly different strategy compared to corded models, which have no limitations on their run time.
In order to accurately evaluate each cordless vacuum we test, we make sure to record how long each vacuum takes to run out of power compared to manufacturer claims, as well as how long the battery takes to charge back up.
We also like to look at how convenient the charging process is, such as whether you can plug in the entire vacuum or if you'll need to remove and re-insert the battery.
Cordless vacuums can be notoriously tricky to store, due to their slimline top-heavy designs. That's why we also dig into whether each vacuum is small-space friendly or not before coming to our final verdict on it.
How we test robot vacuums
Our process for testing robot vacuums is very similar as to how we test standard vacuum cleaners, with a few variations thanks to new and emerging technology, and the fact that the robot is doing most of the work!
Our unboxing process is a little longer where robot vacuums are concerned, as these devices need a little more time to acclimatise to their new homes. Once we've connected each robot we test to its corresponding app, we set it off to map the area it's going to be cleaning and evaluate how easy it is to get going and set into a routine.
From there, we set the robot vacuum off to test different floor types in our team's homes, in order to replicate everyday conditions that they would come up against if you were to invest in one.
With robot vacuums, it's also crucial to evaluate how much space each docking station takes up, and whether the robot empties itself into a bin after every clean, or whether the user will have to do that themselves.
These robot devices can be seriously expensive as well as being very useful, so in each review we make sure to interrogate what you'll really be getting for your money, and whether you can truly put your feet up and let your new robot vac get on with the cleaning instead.
Our Consumer Experts
Our Consumer Experts are members of the team who have gained a particular knowledge of products in their specialist area.
Earning a Consumer Expert certification involves gaining hands-on, practical experience with bestselling products, regularly testing said products, and conducting research into their area of expertise, as well as conducting interviews with leading brands. The exact specifications needed to become a Consumer Expert are below.
1. Testing
Our Consumer Experts have hands-on experience testing the bestselling and highest-rated products on the market. This then becomes the benchmark against which other products are reviewed and judged.
2. Product research
Our experts immerse themselves in each product category, learning everything there is to know about the product, from how it's made, to its biggest pros and cons.
3. Behind the scenes
As well as hands-on product testing in a home environment, our Consumer Experts have also gained insider knowledge on the products they test. This might be through factory visits, showroom tours, or comparison testing days at our testing facility.
4. Industry knowledge
Our experts know the nitty-gritty of each product category. They regularly speak with industry experts such as product developers and retailers, they know the market leaders and the growing trends within the industry. They are non-biased and able to formulate an honest judgement about the USPs offered by different products on the market.
5. Wider opinions
Our experts don't just rely on their own knowledge, they also seek input from the wider team and carefully research customer product reviews to gauge wider product satisfaction, noting and investigating any regularly occurring customer feedback.
Below, you can see which members of the team are certified Consumer Experts when it comes to testing vacuum cleaners.
Molly is the Ecommerce Editor for Ideal Home and knows everything there is to know by now about appliances, especially vacuum cleaners, after writing about them for over two years.
She's a certified Consumer Expert when it comes to vacuum cleaners, having completed a five-step process to become a true expert in these exceptionally useful buys.
She regularly visits the Future Test Facility in Reading to put products through their paces. She's always up to date with the newest releases from brands such as Shark, Dyson, Miele, Beldray, Tower and more. She has also interviewed Tom Brown, SharkNinja's EMEA President, about the brand's vacuum cleaners.
Our vacuum cleaner reviews
Below you can find a selection of our vacuum cleaner reviews and see our testing process in action, with images and video in each review from out test centre and our homes.
---
You'll find full details of the Ideal Home review process on our how we test page, including how we put mattresses, air fryers, BBQs, pizza ovens, and a whole host more products through their paces to bring you our top recommendations.
Get the Ideal Home Newsletter
Sign up to our newsletter for style and decor inspiration, house makeovers, project advice and more.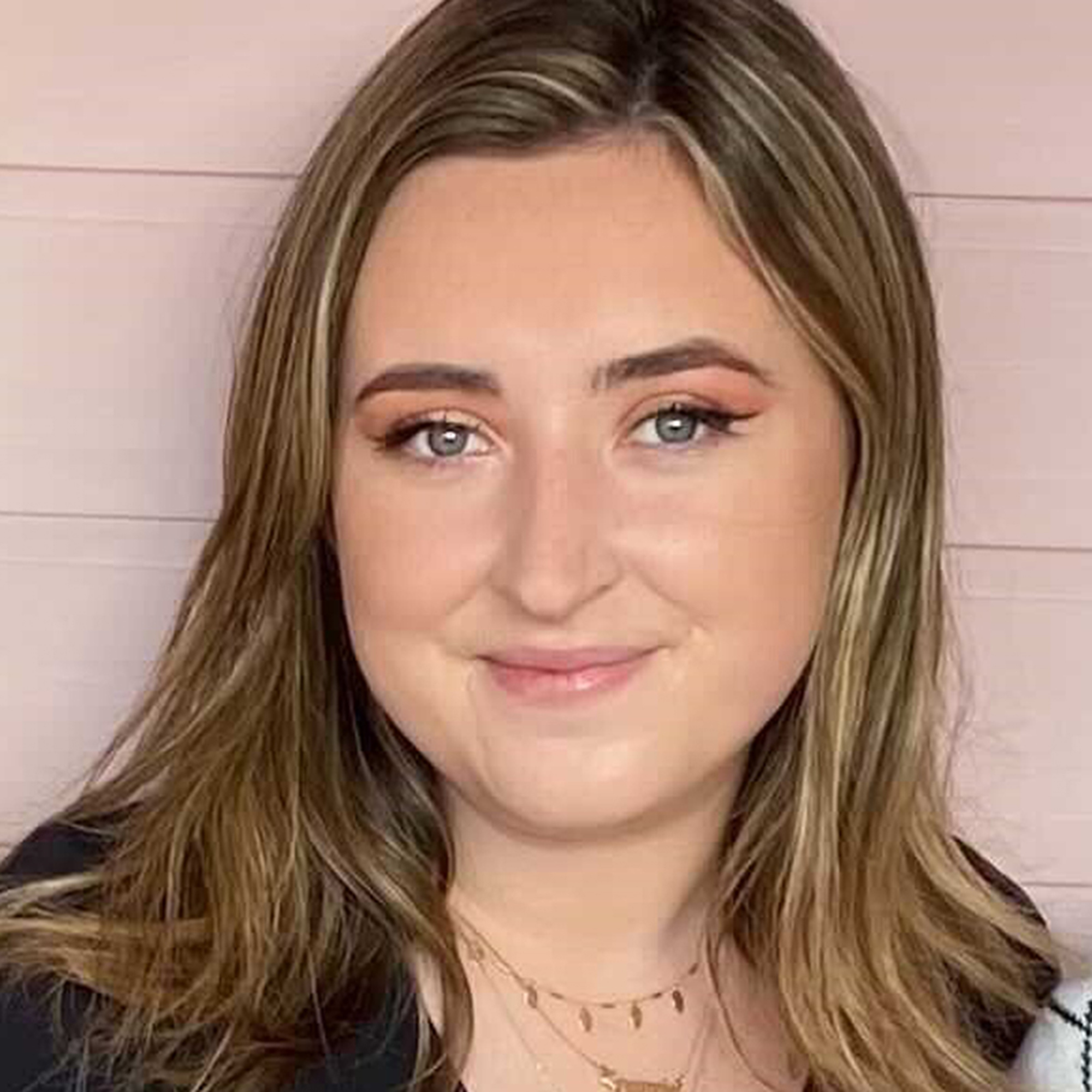 After writing for all of Future's Homes titles, Molly is now an Ecommerce Editor at Ideal Home, working across a range of shopping content to find the best buys for your space. Previously, she was the Staff Writer at TopTenReviews, another Future site, where she covered home content, which to a US audience is anything from turkey fryers to ride-on lawn mowers. Now, she spends her time writing reviews of appliances she's tested at home and at our testing facility (we're talking air fryers, vacuums, dehumidifiers and more!), as well as curating buying guides. She's a certified Consumer Expert for several product categories after passing a five-step program including hands-on experience, consumer interviews and extensive research into her specialist areas including kitchen appliances and vacuums.