Experts are warning against these 5 viral TikTok cleaning hacks
These are the trends that we won't be trying out for ourselves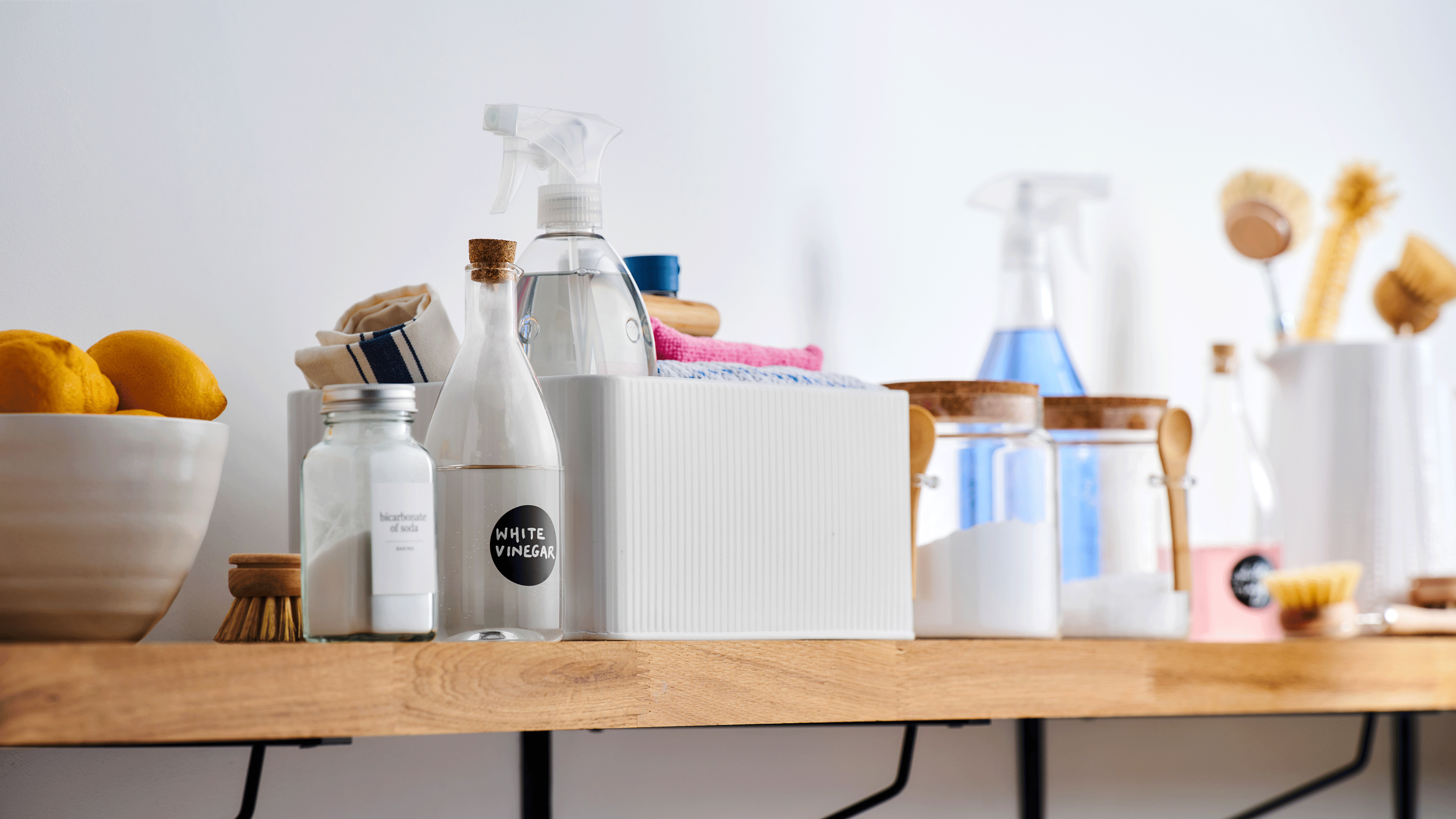 (Image credit: Future PLC / Phil Barker)
We're definitely guilty of spending hours scrolling through TikTok and there are so many cleaning hacks to watch on there. But experts warn that not all the TikTok cleaning hacks should be followed in your own home.
We've already debunked a whole host of popular TikTok cleaning hacks, such as putting wooden spoons in boiling water, using air fresheners to dust your radiators and cleaning your air fryer by filling it up with water and washing up liquid and turning it on. But there are a few more that the experts warn against.
Whether that is because they are incredibly dangerous or do more harm than good, these are 5 cleaning hacks that have gone viral on TikTok that you'll want to avoid trying out yourself.
The TikTok cleaning hacks to avoid
We did the research, and after speaking to the experts these are the cleaning hacks to not try at home.
1. Scraping your carpets
'There's one cleaning hack that's hard to miss – home improvers cleaning their carpets and rugs by scraping them,' says Josh Barber, Head of Buying and Merchandising, at Flooring Superstore.
'In recent weeks we've seen a surge in searches for 'carpet scraper tool' and the hashtag #carpetscraper now has over 45m views on TikTok.' In a typical video, you'll see a carpet scraper being repeatedly pulled across a carpet or rug to collect everything from dust and fibres to dirt and pet hair that has collected over time.
However, while it may be extremely satisfying to watch, scraping your carpets – even just once or twice a week – can cause lasting damage to your carpets or rugs. 'People don't realise that they are in fact damaging their carpet by removing the fibres, which over time will cause balding,' Josh confirms.
'Investing in a good quality vacuum cleaner and having a routine clean each week should be enough to keep your floors fresh and avoid a build-up of dust and dirt. Stubborn stains may need professional treatment or a once-over with household carpet cleaner every now and again, but scraping tools should be avoided at all costs.'
2. Wall mopping or using a paint roller to clean walls
Wall mopping has become another big cleaning hack on the video sharing platform, with the #wallmopping racking up over a million views. In the videos we see people use a mop to clean dirt and dust from their walls but, 'despite its potential to save time, particularly when cleaning hard-to-reach areas,' the experts at The Paint Shed warn against trying this on your own walls.
Certain paint types should not be scrubbed at all, otherwise you will damage the finish. And, 'if you have a flat or matt finish and you have not used a washable paint, then you should not be using water or a mop to clean your walls. Flat-finished walls do not mix well with water,' according to the experts.
You also want to avoid drenching your walls in water as this could cause a number of issues. The same can also be said for using a paint roller dipped in water and/or disinfectant. 'Not only will the damp walls create mildew which will slowly ruin your plasterboard, a paint roller is used to apply products meaning you are just rolling chemicals on to the wall rather than removing any existing dirt,' says Lisa Cooper, Head of Product at Thomas Sanderson.
3. Pouring bleach and soap down your drains
You may have seen people pouring bleach and dish soap down their drains in a bid to clean them but this is 'potentially very dangerous,' according to Sarah Dempsey at Myjobquote.co.uk.
Pouring bleach directly down the drain can weaken your plumbing system and may mix with chemicals that are already in the drain. 'This could then cause a chemical reaction which emits toxic fumes,' Sarah affirms.
But when bleach and soap are mixed, this is when it can become even more dangerous. 'Dish soap often contains ammonia. Mixing this with bleach can be very dangerous and may cause respiratory problems or burns to the throat, nose, skin, or eyes. Certain gases released by mixing cleaning products could cause some very serious health problems.'
4. Using an iron to fix dents in your carpet
If you're someone who likes to play around with the layout of your furniture or you have recently moved into a new home where the previous owners had heavy furniture, you'll be all too familiar with those rather annoying indentations that are left behind. And some social media users are using their iron to tackle these dents – a hack that the experts would strongly advise not to do.
'Even if you use a towel between the iron and the carpet, you're at risk of burning the fibres and needing to replace your entire carpet,' says Josh Barber.
Instead, 'opt for a steamer – used at a safe distance, this will eradicate any dents without the risk of permanently damaging your flooring. Or alternatively, placing ice cubes on the indent, allowing it to melt a little – will revive your carpet and have it looking as good as new.'
5. Storing laundry products in aesthetic containers
This final TikTok hack to avoid relates to how you store your cleaning products. We've all probably watched an ASMR-style video of people filling glass jars and containers with their cleaning supplies, instead of keeping them in their original container or packaging. Whether that be laundry pods, beads or powders, it may look more aesthetically pleasing and be a captivating video to watch but it can be incredibly dangerous.
By removing these laundry products from their original packaging, 'you lose that child-proofing that comes from things like laundry pod packaging,' suggests Stelrad's interior expert Chris Harvey.
'Remember it's more important to store these items properly than to have them looking nice on a shelf. You should try and keep your products in their original packaging, in high-up places and potentially behind a locked cabinet. And it's not just children that this could impact either, seniors who have cognitive impairments and even pets are at risk of consuming something they shouldn't.'
If you are tempted to try out the latest TikTok cleaning hack, before you follow what looks like a genius trick do your research first to check you're not leading your home into a worse problem in the long run.
Get the Ideal Home Newsletter
Sign up to our newsletter for style and decor inspiration, house makeovers, project advice and more.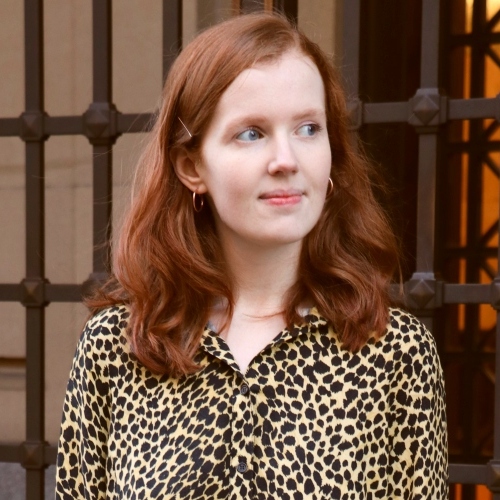 Ellis Cochrane has been a Freelance Contributor for Ideal Home since 2023. She graduated with a Joint Honours degree in Politics and English from the University of Strathclyde and between her exams and graduation, started a lifestyle blog where she would share what she was buying, reading and doing. In doing so, she created opportunities to work with some of her dream brands and discovered the possibility of freelance writing, after always dreaming of writing for magazines when she was growing up.
Since then, she has contributed to a variety of online and print publications, covering everything from celebrity news and beauty reviews to her real passion; homes and interiors. She started writing about all things homes, gardens and interiors after joining Decor & Design Scotland as a Freelance Journalist and Social Media Account Manager in 2021. She then started freelancing at House Beautiful, Country Living and in Stylist's Home team. Ellis is currently saving to buy her first home in Glasgow with far too many Pinterest boards dedicated to her many design ideas and inspirations.