Are air fryers toxic? Experts weigh up the facts
Following the recent TikTok videos claiming that air fryers are toxic, we ask the experts to clear things up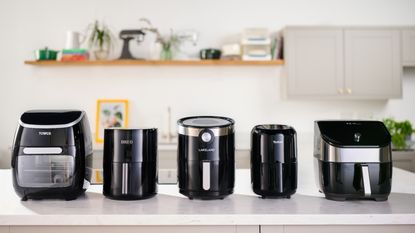 (Image credit: Future Photostudio / Philip Sowels)
If you've seen videos cropping up on your TikTok timeline claiming that air fryers are toxic, you might have been put off using your favourite cooking appliance and resorted back to using your traditional oven for your midweek meals. But the question is, are air fryers toxic, or is this just another scaremongering TikTok trend?
The best air fryers serve up tasty and healthy meals in a fraction of the time that a normal oven would take. And if you were wondering how much it costs to run an air fryer, these brilliant cooking devices can save you money on your energy bills, so they're a win win.
So hearing that air fryers might be toxic isn't exactly music to our ears. That's why we've asked the experts to share their thoughts on the question, 'are air fryers toxic', so we can clear up the issue and get back to using our air fryers worry-free.
Are air fryers toxic?
To get clarification on the question of the moment – are air fryers toxic – we wanted to speak to experts with experience in the field, so we could settle our minds on the matter. Here's what they had to say.
Jim Finley is the CEO and founder of My Cleanse Plan, a health and wellness company focused on providing effective, science-backed nutrition and cleanse plans to customers around the world. With a background in nutrition and a passion for health and wellness, Jim has spent years studying the latest research and trends in the field of nutrition to develop My Cleanse Plan's unique and effective approach to healthy living.
'There has been some concern about whether air fryers can release toxic chemicals when heated', says Jim Finley, CEO, My Cleanse Plan. 'While it is true that some air fryers may produce harmful compounds when heated to high temperatures, it's important to note that not all air fryers are created equal.'
The TikTok videos claiming that air fryers are toxic are referring to fryers that are coated with Teflon, which is the non-stick coating inside the fryer basket. Teflon was previously manufactured with PFOA, a chemical which has been linked to liver and kidney disease, which is where the claim that air fryers are toxic comes from.
It's important to note that Teflon is no longer made with PFOA. Since 2013, Teflon manufacturers eliminated PFOA from all of their cookware, so any air fryers created with Teflon since 2013, will be safe to use.
Most air fryers are therefore not toxic, and it's only those that were made with Teflon pre-2013 that should be erred on the side of caution. And it's only when cooking at really high temperatures that these may be able to release toxic fumes.
'Put simply, some air fryers are made with materials that are more likely to release harmful chemicals when heated, while others are made with safer materials such as stainless steel or ceramic', says Jim. 'Additionally, the type of food being cooked and the temperature at which it is cooked can also affect the formation of harmful compounds.'
'The non-stick coating on the basket or tray can break down and release harmful fumes when exposed to high heat', Alvin Pullins, Appliance Technician, Nerd in the House explains. 'Just know that if air fryers are used properly and with caution, they're 100% safe and a healthy cooking option.' Make sure you know how to clean an air fryer so that you can keep yours in tip-top condition.
So if you've been wondering are air fryers toxic following some of the recent TikTok videos, the consensus from the experts is that they aren't, and only in certain circumstances may some air fryers be able to release toxic fumes.
'Research on the safety of air fryers is ongoing, and while there have been some studies that have raised concerns about the potential health risks associated with the use of air fryers, the overall consensus is that air fryers are generally safe to use,' says Jim from My Cleanse Plan.
Remember, any air fryers created with Teflon post 2013 will not contain any PFOAs. Check your air fryer model and you should be able to find the manufacturing details online. And even if you think your air fryer might contain PFOAs, these can only be released when cooking with very high temperatures.
Now you know that air fryers aren't toxic, what tasty meals and healthy air fryer ideas will you be cooking up this week?
Get the Ideal Home Newsletter
Sign up to our newsletter for style and decor inspiration, house makeovers, project advice and more.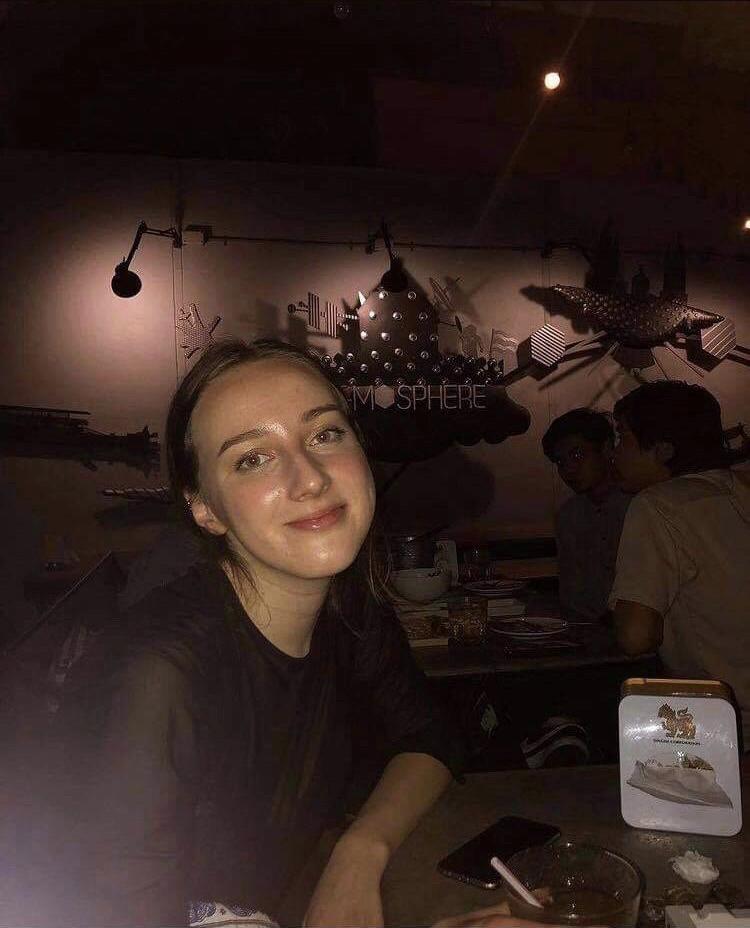 Katie Sims has been writing for Ideal Homes since spring 2022. She qualified from her Master's in Media and Journalism in 2021 and has been writing freelance since. She has worked on Ideal Home's ecommerce team where she researched the best home products on the market, and on the news team, researching the latest trends for feature pieces.