Genius! Make a small kitchen look instantly bigger with this renter-friendly TikTok hack
This genius TikTok hack cleverly tackles that annoying gap above your kitchen cabinets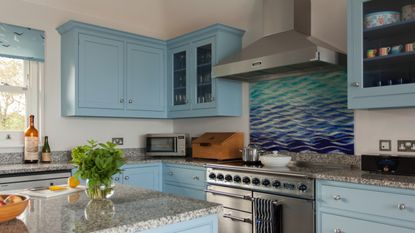 (Image credit: Future PLC/William Goddard)
TikTok is a great place to go for hacks and DIY ideas. And even though you shouldn't necessarily believe everything you see on TikTok, it doesn't hurt to source some inspiration. And boy, did we get plenty of kitchen ideas from a particular hack, courtesy of DIY content creator known as Chrystal's Palace (@chrystalspalace).
Let me ask you this - what is the current situation of the gap above your kitchen cabinets? If you have one, that is. While my current kitchen cupboard gap is empty, in my previous place, I kept mis-matched storage boxes up there. Not a great look, to be honest. And turns out we've all been sleeping on a relatively easy improvement that provides extra storage space, while also making a small kitchen appear bigger and grander.
And if all of that wasn't enough to convince you to give this one a try, perhaps the best part is yet to come - Chrystal's state-of-the-art storage display is renter friendly! So if you want to find out how to recreate it in your own home and learn about alternatives that will require less effort, then read on.
TikTok hack utilises the gap above kitchen cabinets for unique storage
When seeing Chrystal's Tiktok video, which has amassed over 380k views, we were instantly struck by the ingenious kitchen cabinet idea.
In the video, the TikToker says, 'The gap above my cabinets has been irking me since the last time I decorated. So I went down to B&Q and got some wood cut so I can take them to my ceiling.'
The video sees Chrystal putting together her own made-to-measure open-front cupboard to fix the issue of having a gap between the top of her kitchen cabinets and the ceiling. This feature can cheapen the look of a kitchen as most bespoke kitchens have cupboards reaching all the way to the top.
In the video, Chrystal starts by 'making pocket holes to join the wood together' with her pocket hole jig. She cuts down the wood using a sliding mitre saw so that it fits the size of her cabinets perfectly. She drills in some screws with a drill for a box-like shape and nails in the back with a brad nailer.
Finally, she paints the shelving unit black to match her kitchen cabinets and once dry, simply places it atop the cabinets, filling it with some B&M storage baskets. 'My kitchen feels so much bigger than before. It just feels really grand,' Chrystal says.
The only issue with this hack is that if you're not a regular DIYer, you're most likely not in possession of most of these tools. So here are some alternatives you can do instead to emulate a similar effect but with a lot less effort and tools needed.
1. Buy a pre-made shelving unit
Instead of making one yourself, you can make a shelving unit similar to Chrystal's as it has a very simple shape. Why not go with something like the famous IKEA KALLAX unit?
It's available in a variety of colours to match your kitchen decor, but if they don't have one that matches your kitchen units, you can always spray paint it the right shade. However, the benefit of custom making a cabinet of your own is that you can get those measurements perfect.
Paint the area above the cabinets
Taking things like furniture or paint in this case all the way to the ceiling makes ceilings look higher and a room seem bigger. That's why painting that annoying gap in the same shade as your kitchen cupboards is going to create a cohesive look and an optical illusion with a similar effect as the TikTok video.
Storage baskets
Even if you skip on the shelving unit, placing a series of aesthetically pleasing, matching storage baskets on top of your kitchen cupboards, that will instantly elevate the often forgotten area.
We don't know about you but we're definitely going to rethink what to do with the gap above our kitchen cabinets.
Get the Ideal Home Newsletter
Sign up to our newsletter for style and decor inspiration, house makeovers, project advice and more.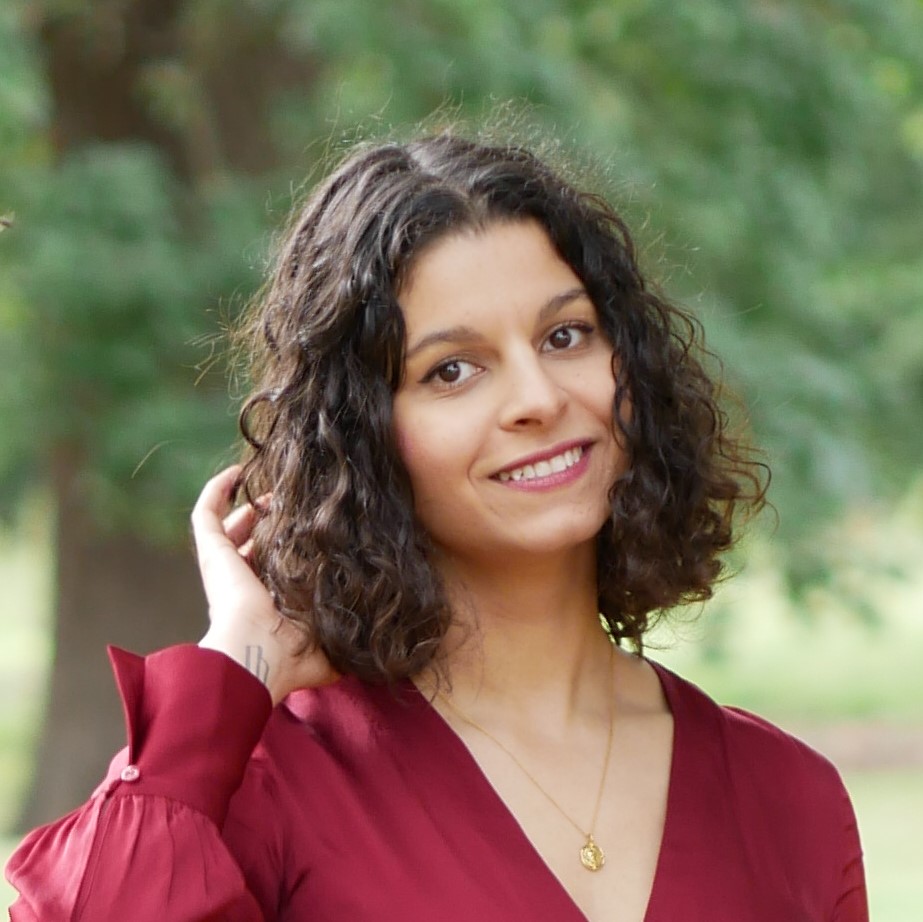 Sara Hesikova has been Ideal Home's News Writer since July 2023, bringing the Ideal Home's readership breaking news stories from the world of home and interiors. Graduating from London College of Fashion with a bachelor's degree in fashion journalism in 2016, she got her start in niche fashion and lifestyle magazines like Glass and Alvar as a writer and editor before making the leap into interiors. She feels the two are intrinsically connected - if someone puts an effort into what they wear, they most likely also care about what they surround themselves with.