12 easy ways to tame a chaotic cupboard
Have your cupboards become a black hole of clutter? Bring them back into order with these 12 organising ideas
You're running late for work and waste a crucial 10 minutes rummaging around in your wardrobe for your shoes... so you miss your train.
You're getting ready for your friend's wedding but can't find your ear-rings or cufflinks, or your wedding invitation for that matter... so you end up walking in half-way through the ceremony, incurring the wrath of the bride and groom.
You go to fetch your favourite mug or cereal bowl, but your crockery is so precariously stacked that you can't quite get to it... and you bring the whole lot crashing down around you on the kitchen floor.
Sound familiar? It might be time to get your cupboards in order. These 12 savvy storage ideas will set you on the right tracks.
1) If you can't open a cupboard without an open box of cornflakes falling all over your feet then it may be time to ditch bulky packaging in favour of Tupperware boxes and glass jars. Not only will this save on cupboard space but it will also allow you to see at a glance how much of everything you have left.
2) Get rid of piles of paperwork but creating a filing system that works for you. We're not advocating the purchase of an ugly filing cabinet but a dedicated cupboard with boxes and files for travel documents, birth certificates, mortgage info, etc etc.
3) Make the most of your cupboard space with compartments and integrated drawers that work for your kitchenware. If you're constantly struggling with a mountain of plates or pans, have drawers instead! If you can never find the cupcake tray in the pile of bake ware, a segmented cupboard like this will make life much easier!
4) Sort out the airing cupboard! We're all guilty of just chucking in towels and spare bedding once it's clean. A glass-fronted cabinet will encourage you to keep everything folded neatly and can look really pretty if you get it right.
5) The cupboard under the stairs is often a neglected space where too-small wellies and board games with missing pieces go to die… Instead, transform it into a practical space for all those cleaning bits and bobs that have no real home. A couple of shelves and baskets will work miracles.
6) Here's an instant solution to the crockery crashing scenario. This handy folding stand from A Place for Everything gives you extra stacking space without having to pile plates on top of one another or fork out for built-in shelves.
7) Of course, if you do have a bit of extra cash to spare, you can't beat going bespoke. This perfectly ordered cupboard makes use of every inch of space, including the back of the door.
Built-in drawers are great for storing smaller items that would get lost
on a shelf, especially if you fit them with a modular organiser, such
as a cutlery tray.
8) It makes perfect sense to store cleaning products in the cupboard under the sink, but those pesky pipes do have a tendency to get in the way. Double your storage space by creating a little bottle rail and keep everything else neat and tidy with hardy plastic storage baskets.
9) We're used to seeing pull-out larders in kitchens, but why not use them to instil order in your bathroom as well? They're super space savers and give you easy access to all your bathroom bits and bobs, allowing you to keep surfaces clutter-free.
10) Baskets and boxes are a cheap, quick and easy way to whip your wardrobe storage into shape. For extra organisation points, label them so you can see at a glance what's in each. A small fitted rail at the front of your cupboard or on the back of the door is a handy place to hang scarves and ties, colour-coded of course.
11) If you're the craftsy type, keep your sewing bits and bobbins instantly grabbable by fitting dowel rod 'hooks' to the back of your cupboard, then stick old jam jars to the underside of the shelves to create little storage pots that you can twist off as and when you need them.
12) You can never have enough box files in your home office cupboard, while a low wicker basket makes an attractive 'in' tray for all your most urgent papers. The back of a cupboard door is the perfect place for a pin board, which can be neatly shut away once you've finished your work for the day.
Now you've got your cupboards de-cluttered, why not sort out your shelves as well with these smart shelving storage ideas
******
Get the Ideal Home Newsletter
Sign up to our newsletter for style and decor inspiration, house makeovers, project advice and more.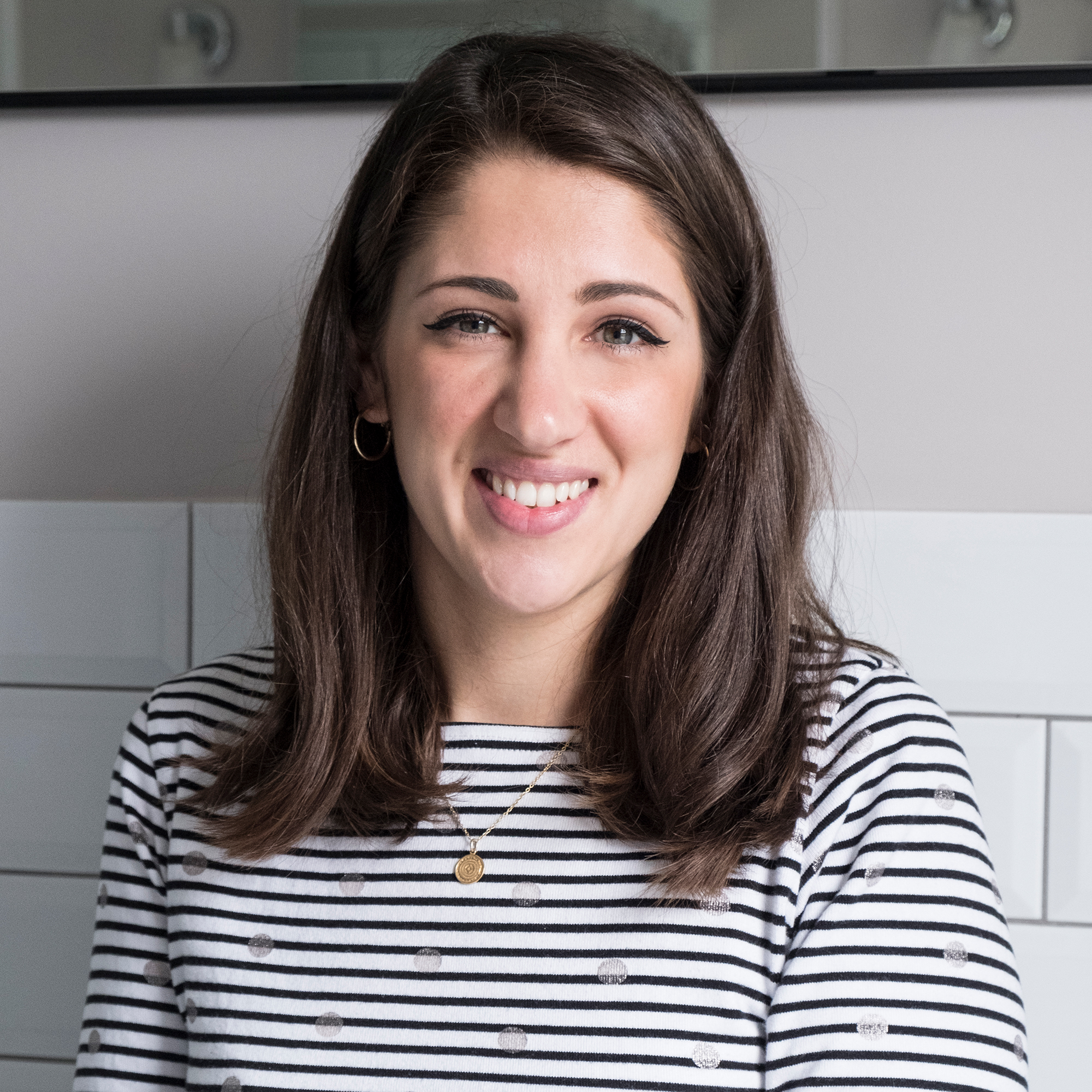 Holly Walsh has been Content Editor at Ideal Home since 2021, but joined the brand back in 2015. With a background of studies in Interior Design, her career in interior journalism was a no-brainer and her passion for decorating homes is still as strong as it ever was. While Holly has written for most of the home titles at Future, including Livingetc, Country Homes & Interiors, Homes and Gardens and Style at Home, Ideal Home has always been her ideal home, and she can be found sharing her expertise and advice across both the printed magazine and the website too.