These five things estate agents do are driving the nation mad!
Britons have had it up to here with the property industry
It's no secret that looking to buy a house in 2018 is an uphill struggle. UK house rates in June grew at the slowest rate for five years. With slim pickings and rocketing prices, tensions can run high in the search for a home. And this is seemingly only made worse by the contributions of bad estate agents.
Related: 10 easy steps to selling your home without an estate agent
A new study by Triplerr, the lead platform for estate agents, has found that a whopping 87 per cent of Brits have had an overwhelmingly negative experience with an estate agent. In the South East, this percentage rises to 91.3%! With figures like that, it's a safe bet you're reading this in fierce agreement – can you guess the five things we find most irritating about estate agents? Read on to find out…
5. Terrible customer service
A bored tone of voice, eyes rolling sky-high, and condescending attitude? We're smoking at the ears. It wouldn't do to describe the level of frustrated rage that can be racked up whilst being kept on hold for seemingly hours on the phone. 22 per cent of British people proclaim that the housing industry has the worst customer service of any sector.
4. They're perceived to make easy money
Selling houses – how hard can it be? Okay, not that we've been in their shoes, but this is what the public seems to be asking. 22 per cent of the people who responded to the survey believe that estate agents have an 'easy' job, and that they earn a substantial amount of money without having to do much. Rightly or wrongly, the impression seems to be that estate agents have an unfairly comfortable ride of life.
3. They ignore search requirements
No, we said two bathrooms! 25 per cent of British people complain that estate agents either don't listen, or somehow don't understand, the specific criteria they want a house to fulfil. We're all aware that sometimes compromises have to be made to fit into a feasible price range. But some people really push the boundaries. Was there even any point in even asking for 'a sea view' or 'direct access to the garden' if they're just going to ignore what's said?
2. They're always ringing up
House hunting can be stressful, and it doesn't help when your estate agent keeps contacting you with details of places you're not interested in. 26 per cent of Brits reveal that they're angry because of constant questions about another "irrelevant" property. When your estate agent is starting to remind you of an insistent mosquito, you know you've got a problem.
1. They just can't take a hint!
When someone doesn't like a property, they don't like a property. And when they say they're not going to sell, they're not going to sell! They're not going to change their mind, and they're not going to settle just because they're asked again. Somehow, estate agents just don't seem to get this! 30 per cent of Brits reveal that they find estate agents too pushy. With repeated phone calls about undesired properties, flyers stuck through the door and truck-loads of unconvincing details offered to try and sweeten the deal, it's no wonder we're a grumpy nation.
What a list! Reading it, it's barely surprising that more than one in ten Brits (12.5 per cent) thinks that estate agents are pointless, and avoid them at all costs. Since 80 per cent of us are now searching for a property online, could we be moving into a world without estate agents? And – more importantly – would anyone even mind?
Let us know your thoughts in the comments box – we'd love to hear some positive estate agent stories, too!
Written by Izzy Palmer
Get the Ideal Home Newsletter
Sign up to our newsletter for style and decor inspiration, house makeovers, project advice and more.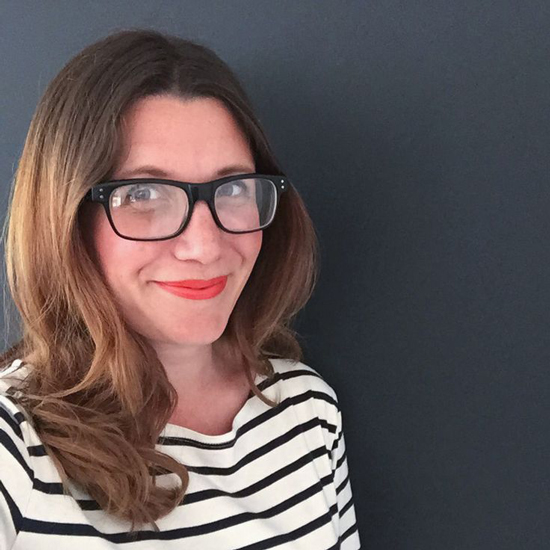 Heather Young has been Ideal Home's Editor since late 2020, and Editor-In-Chief since 2023. She is an interiors journalist and editor who's been working for some of the UK's leading interiors magazines for over 20 years, both in-house and as a freelancer.