Great British Bake Off's Flora chats about tent shenanigans and Christmas in the Highlands
Flora gives us the low down on life after the GBBO tent and Christmas with her Aga in Scotland
When Flora Shedden first jumped on the train to London Kings Cross from rural Perthshire on her way to the famous Great British Bake Off tent, she did not know what was in store.
"I went into it quite nervous and a bit terrified," she remembers, but after 10 successful weeks in the show, a spectacular chocolate soufflé and a mountain of macaroons, she earned herself a very respectable 4th
place - falling just short at the last hurdle with her crumbling carousel.
Now, the 19-year-old has deferred university for another year and is set to make THE cookbook of 2016 - specialising in grazing nibbles, perfect for gatherings. Watch out Nigella.
Milling around ao.com's Christmas event in Marylebone, the petite Scot oozed calmness and coolness as she spoke to us about her time in the tent and Christmas in the Highlands.
Her soft whimsical voice was captivating as she freely chatted about friendships with fellow contestants and her sisters' guilty love of Christmas kitsch decorations, plus the Bad Mummies (all is revealed below...!).
If Flora's roast vegetable crisp bites and minty bean crostinis are anything to go by (and they really are truly addictive, trust us) this young lady is about to blow everybody out of the water, or the tent!
Do you still see many of your fellow GBBO contestants?
Yeah, all 12 of us are on a WhatsApp group. I've seen Matt a quite a bit when I've been down in London - I met his new baby, he's so cute!
And when I'm in Manchester I'll see Tamal and I speak to Nadiya on the phone a lot. It's quite a unique experience so I suppose you do hang on to other people that knew what it was like.
Are you close to one particular person?
I think by the time we got to final six we'd all spent so much time with each other that it's quite a natural reaction to become close and I'd definitely say that me, Matt, Paul, Nadiya and Tamal were spending a huge amount of time with each other and got very close.
Are you going to watch next year - are you definitely a fan for life now?
For the first two series, my sister was really in to it. She was like, 'Flora, you'll love this programme' and I just couldn't quite get my head round it. But I'll watch it next year, of course!
Mel or Sue? And why?
Brutal question! We call them both Bad Mummy when we're filming because they were just always really naughty, it was so funny. They were equally supportive - if you wanted a piece of footage fluffed or ruined Sue would come in and hijack it and Mel was just really good for a cuddle in the morning. They were both just fantastic and definitely made it.
What was your proudest moment and your biggest regret in the tent?
I think I was really proud when we finished the first day's filming. I went into it quite nervous and a bit terrified and I made it through the last 48 hours, which was mental! In hindsight I probably do regret a lot of all the decoration. There are of course flavour combos that I regret and I regret not looking up what an arctic roll was!
What was your favourite week?
I went into pastry week expecting to hate it and thought 'vol-au-vents, REALLY?' There was a point when Matt was sitting on the floor with a bottle of Champagne and some horseradish sauce, sausages on the floor - we were all in such chaos! So I started helping him, and then he came over and helped me. It was a nice vibe in the tent doing vol-au-vents.
Do you have a baking nemesis? Something you just cannot fathom?
When we started I wrote this list of things I should try for the technical challenge. Of course, you never get round to practicing any of them, but a soufflé was always one of those things and then I did so well! I think there's always stuff that you're working away at and you always want to improve.
So, are you sick of this Aga saga? (Flora was filmed forgetting to switch her oven on, because 'at home we have an Aga!')
The Aga saga was ridiculous! Where I come from everybody has an Aga. I live in rural Perthshire in the Highlands and it's a very, very cold climate and for practicality reasons you need one. I live in an old barn and it's a standard thing. Our Aga is really old, it's not a spanking new electric Aga. We don't have any heating in the house so that's what we use. We've got a fire and an Aga and it's all a bit primal.
Did you take to social media at all? Did you look up your name on Twitter?
I'm from a social media generation. It was my sister's absolute favourite thing; she would go on Twitter and search my name. I think you need to take it all in a laugh, there's loads of really cruel stuff that I got to the point where I was like 'that's a very well thought out tweet, that's very entertaining, well done you, round of applause, that's fantastic!'
So, Christmas! Are you home?
Yeah, I took the Christmas creative director hat about five years ago and I refuse to hand it back so I take it very seriously. My sisters do try and sabotage it with a couple of really kitsch decorations and I go 'nope, nope this is the theme this year and you need to follow the theme.'
Have you got any Christmas cooking tips?
I tend to do all puddings the day before or two days before.
But just lots of little nibble bits, I think people like that at Christmas. Make sure you have a nice table with stuff spread out that people can just pick away at. I think you need to feel relaxed, you need to feel at ease otherwise it just becomes a nightmare. We do Secret Santa in our family so you get one gift each, or you can make something. I make loads of fudge and little biscotti to give to people.
Do you have a go to Christmas recipe?
We're quite traditional: we have turkey and roasted veg. I think sprouts are probably mixed up slightly more. I roast them, add a little bit of bacon, hazelnuts, some feta and olive oil. I have a lovely auntie who makes brandy, ginger and orange Christmas pudding every year. I quite like Christmas cake with cranberries, and my mum's got a recipe from New Zealand with slightly more interesting fruits and a brandy butter cream. Last year I did a raspberry and lychee cake so there's always one traditional, one not.
Flora, we would expect nothing less!
Get the Ideal Home Newsletter
Sign up to our newsletter for style and decor inspiration, house makeovers, project advice and more.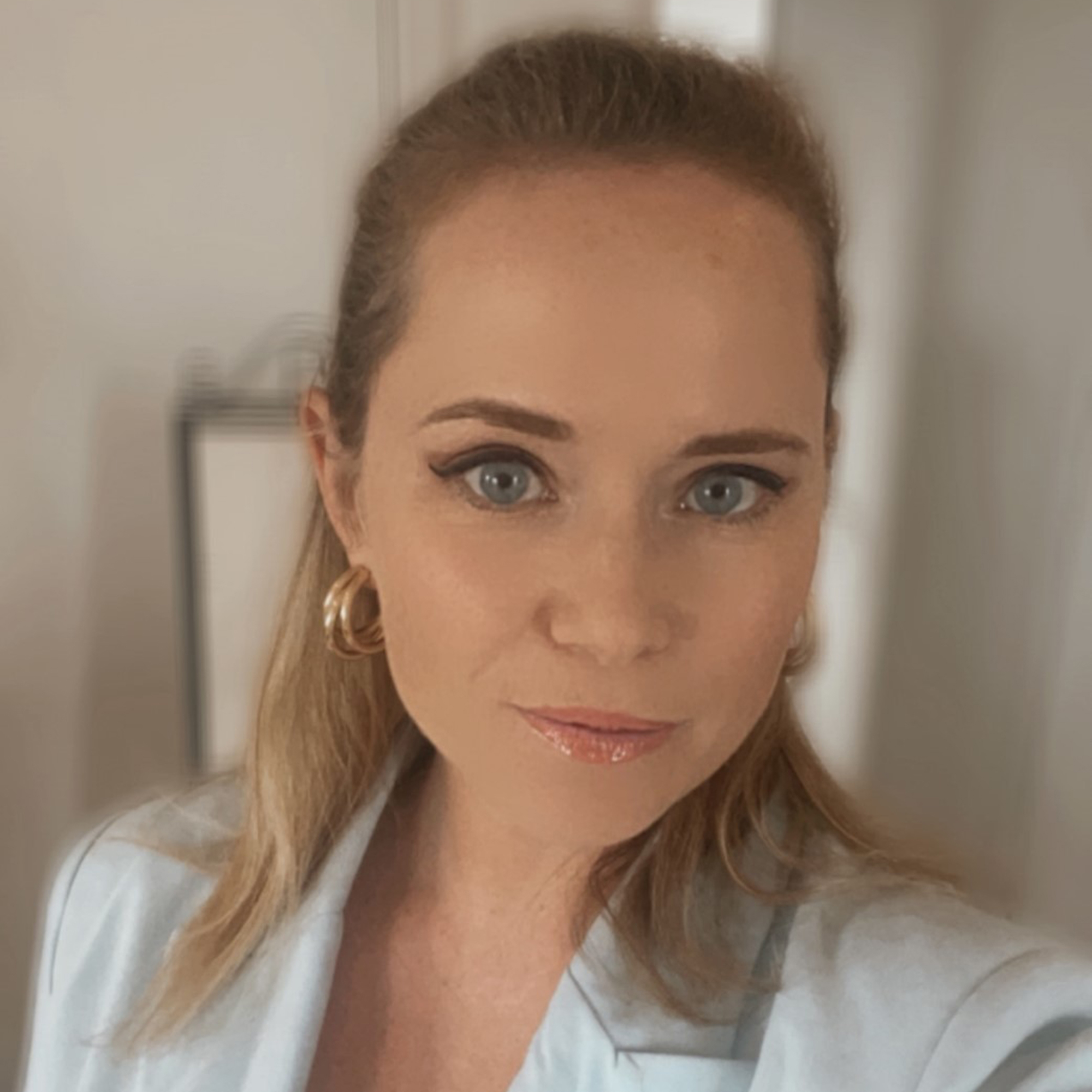 Thea Babington-Stitt is the Assistant Editor for Ideal Home. Thea has been working across some of the UK's leading interiors titles for nearly 10 years.
She started working on these magazines and websites after graduating from City University London with a Masters in Magazine Journalism. Before moving to Ideal Home, Thea was News and Features Editor at Homes & Gardens, LivingEtc and Country Homes & Interiors.