How much does double glazing cost? Here is what it will actually cost you
Know what to budget for UPVC, timber and aluminium double glazing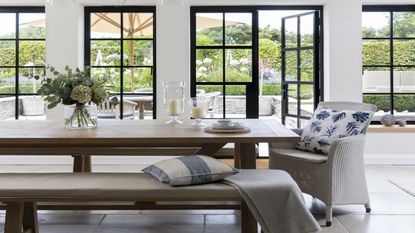 (Image credit: Future PLC/Jeremy Phillips)
Double glazed windows are common for most UK properties and all new builds are now fitted with double glazing. However, if you want to upgrade your current double glazing or have an older property with single glazing, knowing how much double glazing will cost is important so you can budget appropriately.
Double-glazed windows contain two panes of glass rather than a single pane, with the two panes separated by about 12-16mm of gas, usually argon gas. It can be used with any type of home and is designed to reduce the heat lost from a building. Investing in double glazing will make your home more energy efficient which will help you save energy at home.
Double glazing also has the benefit of reducing the level of outdoor noise heard within the home, reducing draughts, better security and less window condensation.
'Double-glazed windows are the best option on the market if you're looking for a balance between cost and the benefits of excellent thermal insulation, a positive energy rating and security,' says Adam Pawson, marketing director at Safestyle UK. 'Energy-efficient double-glazed windows will not only make your home feel warmer and save you money on your energy bills but will also help to reduce your carbon footprint. The amount of savings varies depending on property size but a typical, gas-heated semi-detached home could save between £120-£155 per year.'
How much does double glazing cost?
Replacing your windows is not an easy decision to make, so having an accurate idea of how much it will cost is important. When working out the cost, you need to consider the frame material and the glass spec itself. Plus made-to-measure windows will cost more than off-the-shelf units when it comes to the type of glazing and installation and maintenance costs need to be remembered too.
Victoria Brocklesby, COO at Origin says, 'Traditionally, uPVC has been the cheapest option, and timber the most expensive, but this is shifting. With the costs of plastics increasing exponentially post-COVID, uPVC costs are now significantly higher than they used to be and, in some cases, have overtaken more robust alternatives, such as aluminium. The real-world cost of a new set of windows will depend on a variety of factors, such as size, quality, material, hardware, and optional extras, for example, features to improve thermal efficiency.'
How much does UPVC double glazing cost?
UPVC was first introduced in the 1980s, has a wide range of features, and is one of the most popular window frame choices. UPVC is known for being low-maintenance, secure and available in a wide array of colours and finishes. The quality of uPVC windows has dramatically increased over the years and is a great affordable option, durable and non-corrosive so is chosen by many homeowners.
'These days, uPVC windows are available in a variety of colour finishes and with mechanical joints for a more timber-like appearance to suit all tastes and property types. One of the best low-maintenance solutions, uPVC windows just require general upkeep in order to get the best lifespan out of the moving parts,' says Ryan Schofield, managing director at Thames Valley Window Company.
How much does double glazing cost?
Cost per window type According to Everest, the average price for a casement window can be between £600 and £1,8000. Casement windows are the most economical option. Next up are sash windows, which will cost around 50% more than standard casements. A bay window will generally cost at least double the amount of a casement window. Again, it all depends on the other aspects of your specification.
Installation costs According to Checkatrade, £25-£35 per day is the average rate for an experienced window fitter. However, these rates are likely to be higher in London and the South East. On the plus side, UPVC windows are probably the most common solution in the country. This means it shouldn't be hard to track down a professional with the skills and experience to fit your new windows. 'Installation costs are normally similar, regardless of the frame material you're using,' says Steve Rawding, sales and marketing director at SEH BAC. 'It's the cost of the products that change, depending on the frame material you're using.'
Maintenance costs Beyond regular cleaning and lubrication of hinges, UPVC windows need virtually no upkeep. This is a definite bonus of selecting this type of double-glazed window, as maintenance costs will be very low. 'However, uPVC can be less hardwearing than aluminium as it is vulnerable to shrinking, expanding, and warping, so will likely need replacing quicker,' says Victoria Brocklesby from Origin.
What's the cost of timber double glazing?
Few materials can match the characteristic warmth of timber. This solution suits both traditional and contemporary homes. Timber windows are known for being environmentally sustainable and very strong and durable.
'One of the biggest selling points of timber windows is that they can be painted in any desired colour or stain, and so are a great option if you're looking to add some character to your property,' says Ryan Schofield from Thames Valley Window Company. Timber is also a natural insulator, so could benefit the thermal performance of your double-glazed windows. Timber windows offer a service life of 60+ years when well maintained.
How much does double glazing cost?
Cost per window type A small to medium fixed window is likely to cost around £850 – £950 for a softwood solution, and up to £1,140 – £1,230 for a hardwood window. For a small tilt and turn window, expect to pay anything from £1,050 for softwood, to £1,400 for hardwood.
Installation costs While installation costs shouldn't vary too drastically between frame materials, fitting timber windows may cost more than UPVC. 'It generally costs more for installation if you use timber,' says Robert Owens, sales manager at Westbury Windows & Joinery. 'UPVC and aluminium tend to come with cheaper labour costs. It's a more skilled job for a carpenter to install wood windows and doors.' Installing three timber sash windows measuring 600 x 900mm will cost you on average £4,470

Maintenance costs You'll be able to keep on top of most of the upkeep – including cleaning your windows and lubricating the moving parts – yourself. However, timber does require more upkeep than UPVC and aluminium. It will need re-painting and/or re-varnishing every several years. According to Quote Advisor, the average cost of re-painting wood windows on a semi-detached house will be between £2,500 and £2,700 (including labour, paint and materials). Victoria Brocklesby from Origin says, 'Timber frames tend to be most expensive as they are most susceptible to degradation when exposed to the elements. They may need sanding and resealing, depending on the finish, and likely will need to be replaced the soonest.' Ryan Schofield from Thames Valley Window Company adds, 'It's important to remove bird droppings immediately as the uric acid in the droppings can cause permanent damage to wooden windows especially.'
How much does aluminium double glazing cost?
Sleek, stylish and contemporary, aluminium windows are a fantastic fit for modern homes. This type of metal is inherently strong but also lightweight and is ideal for a more industrial look. Due to the benefit of slimmer frames, the amount of glass is maximised, bringing more natural light into the home.
There's an array of finishing options, too, depending on the aesthetic you want to create. Another advantage is that aluminium is resistant to warping and corrosion. As if that wasn't enough, aluminium windows are low-maintenance.
How much does double glazing cost?
Cost per window type For outward opening casement window, budget around £540 and The larger the window, the more the m2 price will go down. Of course, as with any other type of window, the glass spec will influence the overall cost, too. The average price of a casement window is between £540 and £960, a sash window is around £1,000 - £3,000.
Installation costs The amount you pay to install aluminium windows won't vary too dramatically from what you'd pay to fit timber and UPVC units. However, finishing trims for this type of metal can be more expensive and specialised than plastic, so the costs may vary slightly. 'If you're replacing existing windows then typically, installation costs will be factored into the cost of the products you're looking for,' says Edward Stobart, sales manager at IDSystems. 'If you're installing windows in a new extension or self-build, then ordering windows on a supply-only basis for your builder to fit will likely reduce the budget required. Make sure your builder is happy to do this and it's included in the quote before ordering.'
Maintenance costs Aluminium requires little to no upkeep beyond cleaning and oiling the hinges and locks, so no painting is required. Any other issues that arise with your windows should be covered by the product warranty. If you have a period property, traditional and heritage aluminium windows are available.
What other double glazing costs are there?
Extra costs for double glazing include:
Upgrading the glass spec to include soundproofing or a solar control coating will increase your overall bill. As will going for laminated, acoustic or tinted glass.
Dual colour finish ups the price. 'If you want a dual colour finish where the windows are a different colour inside and out, that would cost more,' says Robert Owens from Westbury Windows & Joinery.
When looking at how much does double glazing cost, remember to make sure you compare all quotes like-for-like. This will give you a fair representation of the overall cost.
Get the Ideal Home Newsletter
Sign up to our newsletter for style and decor inspiration, house makeovers, project advice and more.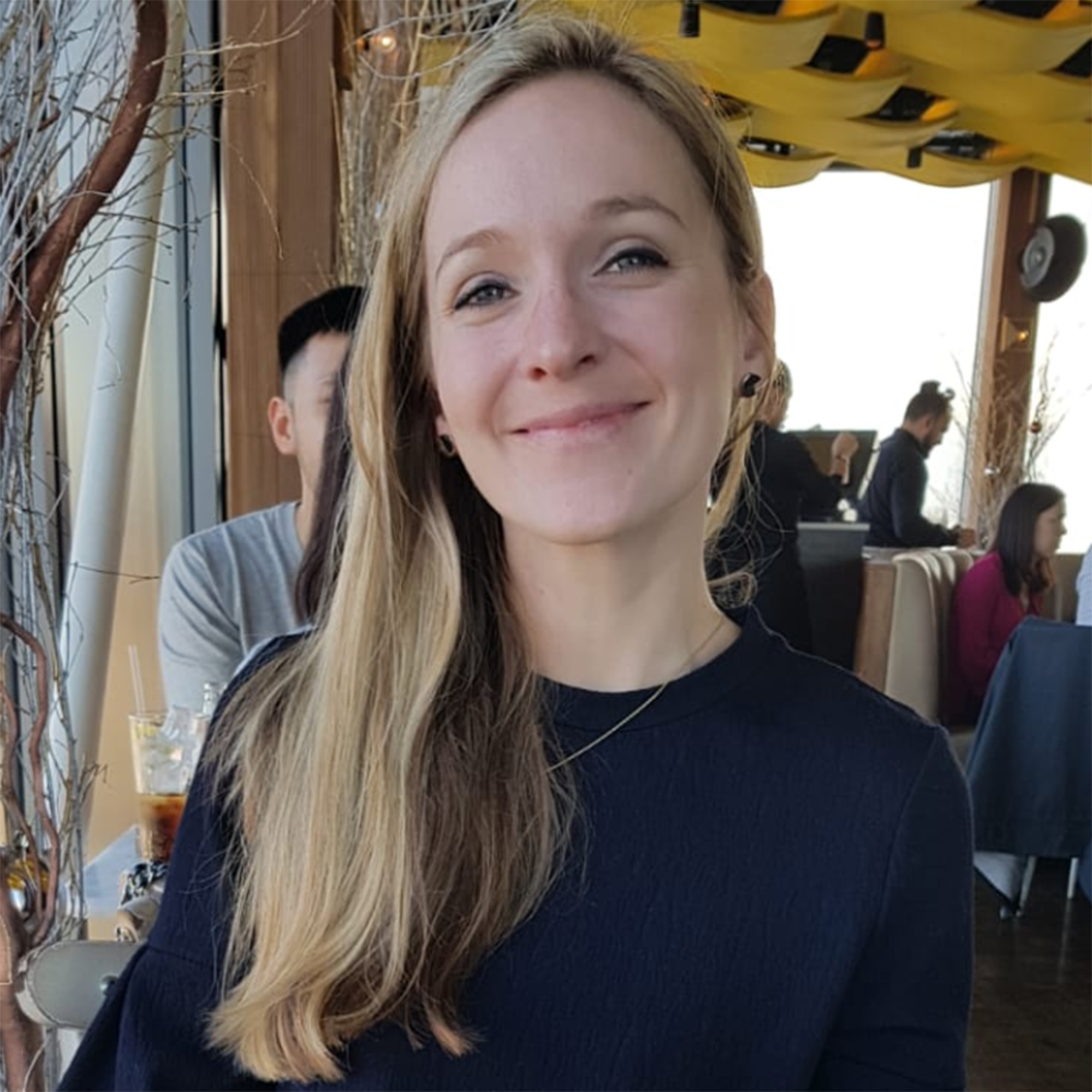 Rebecca Foster started her journalism career in Bangkok in 2013, where she worked on the in-house editorial team at a luxury homes magazine. Since then, Rebecca has contributed to numerous property and interiors titles in the UK and Southeast Asia. She re-located to London in 2015 to work at one of the country's leading self-build and home renovation magazines. In 2017, she left her job to split her time between freelance journalism and teaching yoga.