Cabincore is the new cottagecore, and it's perfect for a cosy autumn aesthetic
Get cosy this season with the cabincore trend promoting comfort and relaxation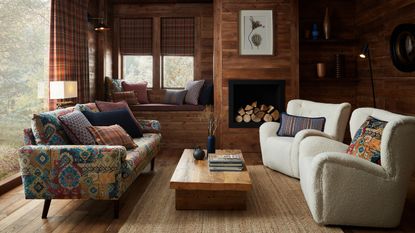 (Image credit: ILIV)
As the rain is pouring down outside our windows, we think it's safe to say it's autumn now. Last year, we were captivated by the cottagecore idea, which encouraged us to be more in tune with nature and romanticise an agrarian lifestyle. But this autumn, a new 'core' aesthetic is on the block as cottagecore is replaced by the cabincore trend.
This comes as The Paint Shed reports that Pinterest searches for 'cosy autumn aesthetic' increased by 600%. So it couldn't be better timed as cabincore is the perfect home decor idea for creating a cosy autumnal home.
But apart from mimicking a cabin in the woods, which is kind of given considering the name, what is cabincore? We've consulted our interior design experts to give us the lowdown of this interiors style, along with some tips on how to incorporate it into your home.
What is the cabincore trend?
The cabincore aesthetic can be incorporated into every seasonal home styling. But it's especially ideal for autumn. So whether you're looking for snug living room ideas or cosy bedroom ideas, cabincore is the answer.
'Cabincore is a cosy and calming interiors trend which is perfect for the autumn season,' says Debbie Leigh, design manager at ILIV, interior fabric brand. 'Featuring rustic and nostalgic elements associated with rural living, it includes natural wooden accents and a warm colour palette such as rich reds, deep terracotta and earthy browns.'
Lucy Mather, interiors expert at furniture and furnishings store Arighi Bianchi, further explains what defines the style. 'A number of characteristics define this interior styling. A core element is an abundance of natural, weathered wood – used for everything from wall panelling and shelving to furniture – and mixing handcrafted natural materials that would be found in woodlands or mountainous regions. It's also about lots of texture, warmth and creating a non-uniform look, mixing not matching fabrics and designs for a casual yet curated scheme.'
What's the difference between cabincore and cottagecore?
'Both cottagecore and cabincore embrace the idea of getting away from the hustle and bustle of modern-day life romanticising rural and nature-centric living however there are some key differences,' says Amy Wilson, interior designer at 247 Blinds.
'Cottagecore embraces a vintage and shabby chic aesthetic where antique or antique-style furniture, floral patterns, and pastel colour palettes are prevalent. On the other hand, cabincore embraces a rugged and rough-hewn aesthetic. Imperfections in wood and stone surfaces are often left exposed, giving the space a more natural and unrefined feel.'
So in a nutshell, cabincore is more minimalist and elegant compared to the quirkier shabby chic of cottagecore. Cottagecore is also more bright, favouring a pastel colour scheme with florals and gingham, while cabincore is defined by a cosier, dimly lit atmosphere with a darker colour palette inspired by the woodlands as the space tends to be filled with wood and natural materials, reminiscent of aspirational Halloween movie home decor.
How to create your own cabincore retreat
There are several ways you can include cabincore into your home, no matter where you live.
'In a world that often rushes by, cabincore interiors offer a retreat in your own home where you can slow down, relax, and reconnect with nature. Whether you're surrounded by wilderness or in the heart of the city, cabincore design elements can transform any space into a serene haven. Embrace the cosy, rustic charm for a deeper appreciation for the simple and beautiful aspects of life,' Amy confirms.
1. Layer natural textures
'Comfort is paramount in cabincore interiors. Plush sofas, layered blankets and faux fur rugs invite you to snuggle up on chilly evenings, enhancing the cosy ambience,' Amy says.
Perfect for snuggling up with a good book or a movie.
2. Nature-inspired decor
It's all about bringing the outside in these days, which fits right in with cabincore.
'Botanical prints, wildlife motifs, and rustic wall art featuring woodland scenes evoke a sense of wilderness and adventure.' Amy suggests. 'Embrace the changing seasons by incorporating seasonal decor elements such as pine cones, acorns, and evergreen branches in the winter, or fresh wildflowers and herbs in the summer. It keeps the space feeling fresh and connected to nature year-round.'
Debbie adds, 'The elements of nature included in a cabincore scheme are also positive in terms of health. The benefits of having a connection with nature in our homes have been widely documented and include stress reduction and enhancing overall wellbeing.'
3. Handmade objects
As the movement celebrates rural living and self-sufficient lifestyle, incorporating objects that you or your loved ones made by hand is a perfect finishing touch. It also adds an air of nostalgiacore, sparking memories everytime you look at the item in question.
'Celebrate the spirit of self-sufficiency by incorporating handmade items into your cabincore interior. Knitted blankets, hand-thrown pottery, and artisanal wooden bowls add authenticity and a personal touch to your space,' Amy recommends.
4. Wooden furniture
Natural wooden accents are at the core of cabincore, often left untreated and rustic. This can manifest itself through a dining or coffee table, shelving, wall panelling or exposed beams.
'Cabincore is about creating spaces for socialising, with benches and dining tables made from reclaimed wood or mixing cosy armchairs positioned around the fire,' Lucy says.
5. Vintage pieces
'Cabincore also embraces vintage and antique decor, which can evoke lovely feelings of nostalgia and sentimentality, bringing back fond memories,' Debbie explains.
Amy continues, 'Incorporating vintage and antique pieces is a staple for cabincore design. Scour flea markets and thrift shops for old-world treasures like lanterns, oil lamps, and weathered trunks. These items add character and history to your cabin retreat.'
However, don't clutter your home as cabincore is about keeping things simple. The trend combines a warm and inviting atmosphere with a minimalist aesthetic, so keep your surfaces as clear as possible.
Get the Ideal Home Newsletter
Sign up to our newsletter for style and decor inspiration, house makeovers, project advice and more.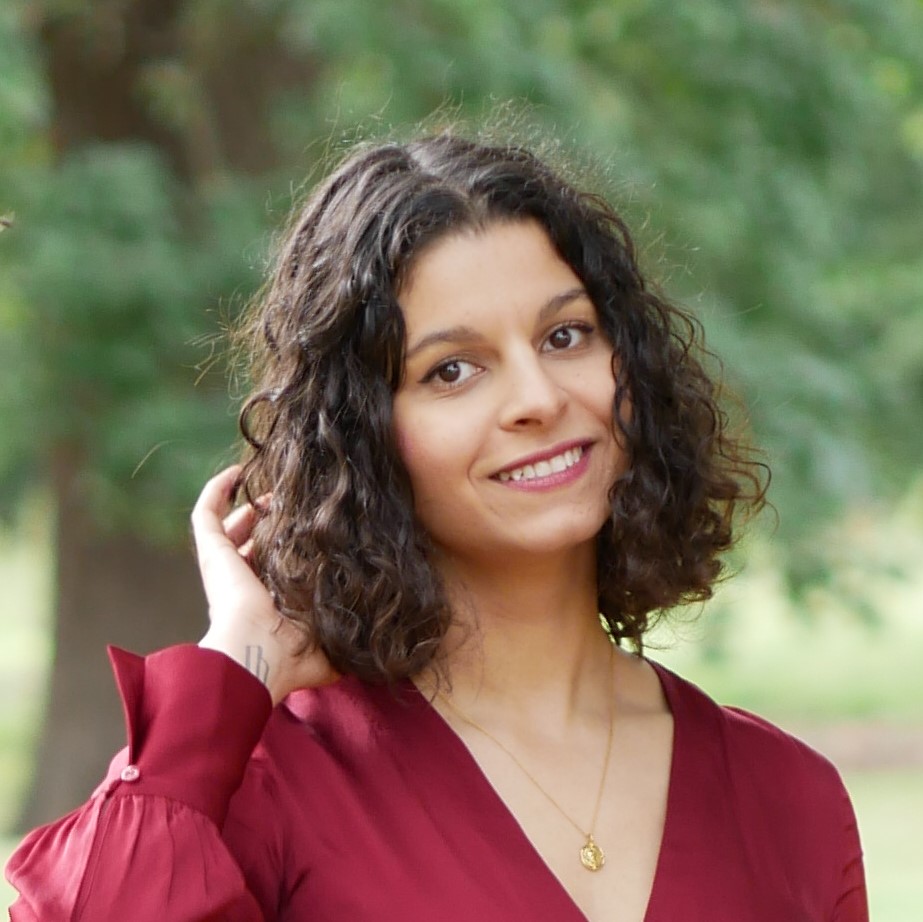 Sara Hesikova has been Ideal Home's News Writer since July 2023, bringing the Ideal Home's readership breaking news stories from the world of home and interiors. Graduating from London College of Fashion with a bachelor's degree in fashion journalism in 2016, she got her start in niche fashion and lifestyle magazines like Glass and Alvar as a writer and editor before making the leap into interiors. She feels the two are intrinsically connected - if someone puts an effort into what they wear, they most likely also care about what they surround themselves with.