Honeywell Turbo Force Power Fan review: the Amazon bestseller tried and tested
Our Honeywell Turbo Force Power Fan review puts this affordable fan to the test. Does its low price tag outweigh its limitations? Our reviewer finds out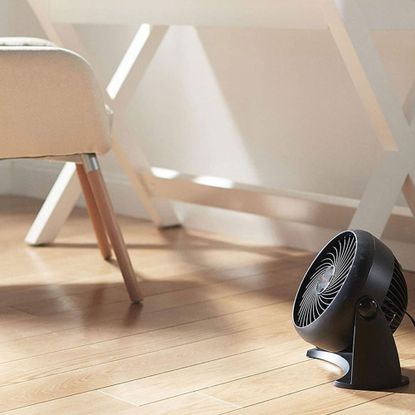 (Image credit: Honeywell)
The Honeywell Turbo Force Power Fan's main draw is its affordable price point, and if you don't mind its noisy operation or limited functionality, it could be the budget buy to see you through the hotter months
Reasons to buy
+

Affordable

+

Fully-assembled

+

Simple to operate

+

Compact

+

Lightweight and easy to move
Reasons to avoid
-

Very loud

-

Limited functionality

-

Not very energy-efficient

-

Not the best looking
Why you can trust Ideal Home Our expert reviewers spend hours testing and comparing products and services so you can choose the best for you. Find out more about how we test.
The Honeywell Turbo Force Power Fan is one of Amazon's bestselling fans, with over 20,000 ratings giving it an average of 4.5 out of 5 stars. What's more, it's a bit of a bargain, coming in at the 'very affordable' end of the fan price spectrum – even more so if you can snap it up whilst its discounted at one of the many retailers it's available from.
You can tell from a quick look that this fan is pretty basic, but do you really need a whole host of bells and whistles – and the elevated price tag that accompanies them – in order to stay cool when the mercury rises? We were eager to find out.
In this review, we put the Honeywell Turbo Force Power Fan to the test and tried it out next to fans over four times its price to see how it would perform against some of the best fans on the market.
Were our expert reviewers impressed by its basic yet budget design? Read on to find out.
---
Honeywell Turbo Force Power Fan review: specifications
Power: 40W
Speed settings: 3
Oscillation: manual adjustment 90˚ up-down
Timer: no
Other functions: no
Decibel rating: not provided
Dimensions: H29 x W29 x D16cm
Weight: 1.3kg
---
How we tested the Honeywell Turbo Force Power Fan
Amy is the Ideal Home team's Decor Editor, putting all manner of products through their paces to find the best recommendations for our readers, whether that's the best sofa beds for multifunctional living or the best garden furniture for a stylish outdoor space. She tested the Honeywell Turbo Force Power Fan in her two-bedroom apartment, comparing it to bestsellers from all the leading brand names to see how well it performed against the best-in-class.
---
Honeywell Turbo Force Power Fan review: unboxing
The first thing I noticed when the Honeywell Turbo Force Power Fan arrived on my doorstep was how compact the box was compared to the hefty packaging that had accompanied most of the other fans I was testing for Ideal Home's best fans guide.
This certainly made getting it inside easier, and is also a good plus point when thinking ahead to storing the fan during the colder months when it's likely not to be in use. If you don't have a spare bedroom or garage that can absorb all number of infrequently used appliances, then considering storage is key, and this compact fan – either boxed or unboxed – takes up the least space of any we've tested.
So far so good, but now it was onto unboxing.
Once out of its packaging, the Honeywell Turbo Force Power Fan measures just H29 x W29 x D16cm and weighs in at 1.3kg, making it one of the smallest and lightest weight fans we've tested, only rivalled by the ultra-portable John Lewis Handheld and Foldable Desk Fan.
What's more, unlike the relatively affordable Russell Hobbs 12" Scandi Desk Fan, the budget Honeywell Turbo Force Power Fan came out of the box fully assembled – a real boon if you're eager to get the cooling device quickly plugged in and some cold air blasting!
My first impressions of the Honeywell Turbo Force Power Fan were that it felt sturdy and robust if a little plasticky and lacking in the style stakes.
The design initially looks a little bulky, but its lightweight build means it's super easy to pick up and transport from room to room, and its compact design means it's one of the few desk fans we've tested that actually fits on a desk without too much compromise on space.
---
Honeywell Turbo Force Power Fan review: performance
Next up, it was time to test out this affordable fan's performance.
The Honeywell Turbo Force Power Fan is a lot cheaper than some of the best-in-class fans we've tested, like the Duux Whisper Flex Ultimate Fan and the MeacoFan 1056 Air Circulator, both of which come in at over four times this budget fan's price tag.
So what kind of performance would an approximate £150 saving get us? We plugged the Turbo Force into a power socket and got ready to find out.
On first use, the most obvious difference between this budget fan and its more expensive counterparts is that you get a lot less functionality.
The Turbo Force has one dial at the rear of the fan which turns the fan on and then enables you to scroll manually through its three power settings – low, medium, and high. Slightly strangely, the highest power setting comes first, which means you have to start operation on the strongest blast of air, and then continue scrolling to lessen the airflow. To turn the fan off you then have to twist the knob back through the higher speed settings first.
The speed setting demarcations are fairly small, and the silver font on a black background makes it a little difficult to distinguish between the numbers, particularly for anyone visually impaired.
The control knob's positioning at the back of the fan is also a bit annoying. If you do place the fan on a desk then it makes adjusting the speed setting a little fiddly as you have to peer over the top of the fan to see what you're doing. It also impacts the fan's usability significantly when its other functionality is brought into play.
A lot of fans offer an oscillation feature to alternate the direction of the airflow around the room. Mostly this is mechanical so the fan swings back and forth or up and down automatically.
On the Honeywell Turbo Force Power Fan, this is a manual operation, with five positions you can choose from to direct the fan's airflow from pointing straight ahead and then upwards through 90 degrees until the fan's face is pointed at the ceiling. You do this by simply holding onto the fan body and pivoting it up or down whilst the legs remain on the floor or desk surface.
This is useful if you don't want the air current pointed directly at you, but doesn't move the air around the room in the same way that an oscillating fan achieves, as it doesn't constantly vary the airflow direction. When it wasn't pointed directly at us, we also found it harder to feel any real cooling effect from the airflow.
If you have the fan pointed up towards the ceiling then this also makes accessing the controls a tad more difficult still as they end up underneath the fan body.
However, considering its price point, these are small gripes, and nothing we couldn't forgive for the Honeywell Turbo Force Power Fan's budget price tag.
So does it cool you down? Well, yes and no. As mentioned, this affordable fan does blow air at you, and its airflow is fairly powerful – as you'd expect from its 'Turbo Force' name tag. It's not such powerful or noticeably cool air as the more expensive MeacoFan 1056 Air Circulator can deliver, but it does have a cooling effect, as long as the fan is pointed directly at you. If you point it elsewhere, then its cooling effects are more limited.
Having tested other, more expensive fans, that offer oscillating or 'natural wind' modes that vary the airflow to create a more natural breeze, the other caveat we'd add is that sitting in front of a fan blowing air full force at you for a prolonged period of time can become a little tiring. A little variation turns out to be a very good thing.
Unfortunately, there is also one more downside to this bargain buy... and that's that the Honeywell Turbo Force Power Fan is noisy.
In fact, this fan is the loudest we've tested. Less so on its lowest setting, but – in our opinion – obnoxiously so on the medium and high settings. Rather than just the noise of the gushing airflow like with other models, the Honeywell Turbo Force adds a background hum to the mix; that distinctive droning noise that is less white noise and more 'annoyingly loud fan', the type of relentless noise that can drive you to distraction on a too-hot day when patience is already wearing thin.
The noise won't bother everyone – the fan's Amazon reviews are a testament to the variety of opinions on just how loud and intrusive its highest settings are – and its budget price tag certainly makes it an annoyance worth putting up with for some. But if you're considering having this fan on all day during a heatwave, then we would say that that droning noise gets tiring fast. So much so that after 20 minutes of having the Honeywell Turbo Force Power Fan running on my desk, I soon decided I'd rather be too hot.
---
Honeywell Turbo Force Power Fan: verdict
There's rarely a true bargain without some kind of payoff, and in the case of the Honeywell Turbo Force Power Fan, its very welcome affordability comes at the cost of intrusive noise and limited functionality.
For some, its budget price tag will be worth putting up with the increased noise levels, for others the investment in a quieter fan, like the MeacoFan 1056 Air Circulator or Duux Whisper Flex Ultimate Fan will be worth its weight in gold.
It's also not the coolest fan out there, the MeacoFan 1056 Air Circulator, Duux Whisper Flex Ultimate Fan, and EcoAir Kinetic Ultra Silent Air Circulation DC Fan can all deliver an icier blast. The latter two also have 'natural wind' modes that add variety and are far more pleasant to sit in for long periods of time than the Honeywell Turbo Force Power Fan's flat and one-directional air current.
All of the more expensive fans we've reviewed in our guide to the best fans also offer oscillating powers that work much better to cool an entire room rather than just the spot they're directed at. But, they are just that; more expensive.
Ultimately, in deciding if the Honeywell Turbo Force Power Fan is the right fan for you, then it all comes down to the price point. You can generally pick up the Honeywell Turbo Force Power Fan for under £25 – often well under that price if it's discounted, and as it's available at such a wide range of retailers, then it often is on sale somewhere – which does make it a very good buy. Just as long as none of its downsides are deal breakers for you.
Get the Ideal Home Newsletter
Sign up to our newsletter for style and decor inspiration, house makeovers, project advice and more.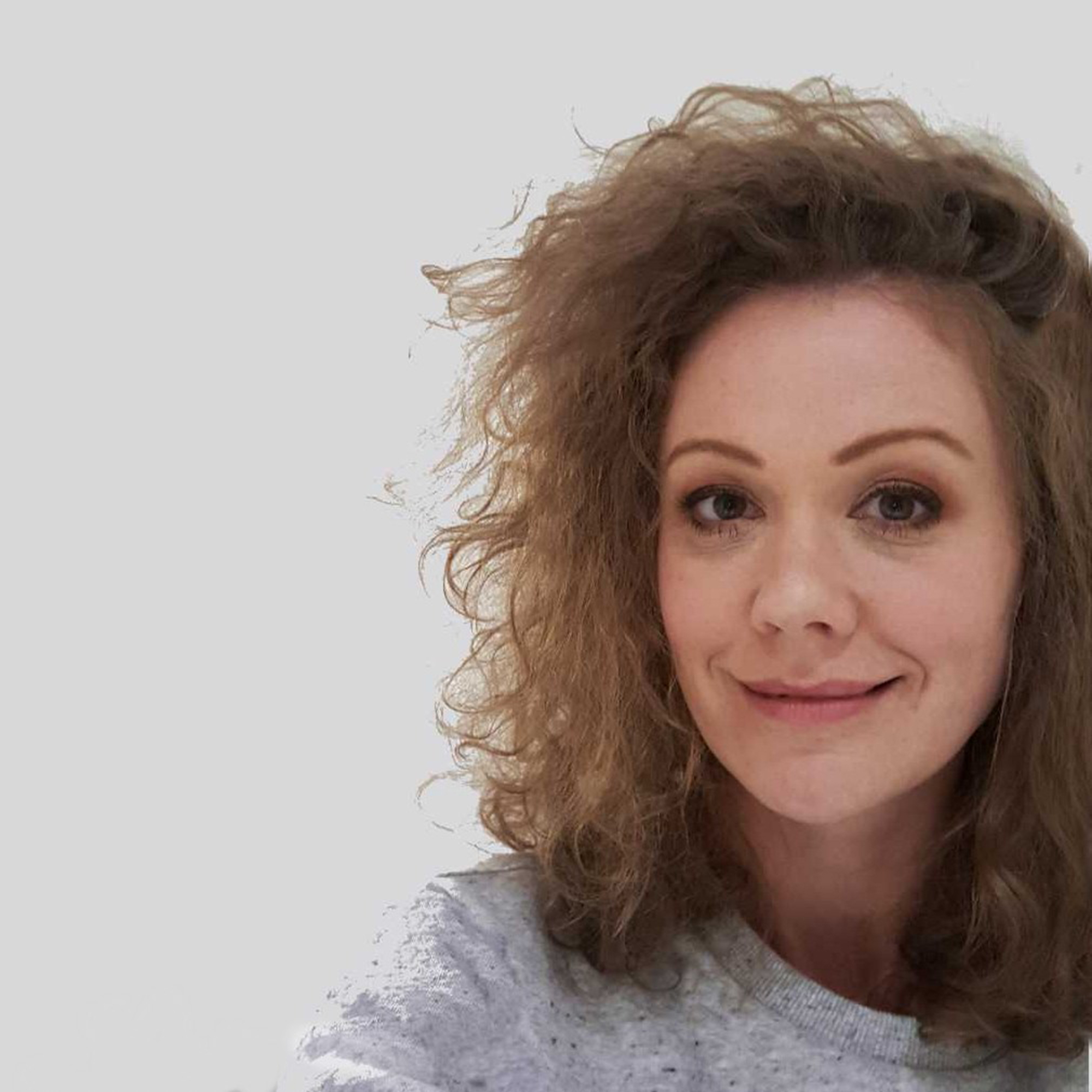 After studying Print Design at Winchester School of Art, Amy spent multiple years working in the interior industry, including styling and visual merchandising for many well-known brands. She's now Ecommerce Editor at Ideal Home, offering expert advice on the best products for decorating your home and ensuring it functions smoothly. That includes sourcing stylish yet affordable furniture – from the best sofa beds for combining style, comfort, and function, to the best artificial Christmas trees for a stress-free festive season – helping our readers to find the best mattress for their sleep style, and testing top-rated dehumidifiers and air purifiers to narrow down the best-in-class.