How to organise your bathroom - 11 simple ways to streamline your space
Restore order in your washroom with our round up of savvy storage solutions for a more spa-like space in no time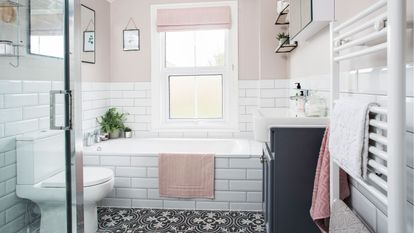 (Image credit: Future Plc/Colin Poole)
Often the smallest room in our homes, it can quickly become one of the most disorganised, especially when shared by several family members. But knowing just how to organise your bathroom can go a long way to making a more serene spa-like space, that you'll actually want to spent time in.
Looking at the many bathroom storage ideas out there is one of the best places to start, as ensures everything has a home. Stacks of loo rolls and a heap of towels is the last thing you want to see when relaxing in the tub. So turn chaos into calm with our clutter-busting ideas.
How to organise your bathroom
Warren Kinloch, in-house bathroom expert, Bathroom Deal says, 'Organisation is key for your bathroom to ensure your morning and evening routines run smoothly. Whilst many don't prioritise it, an organised bathroom can actually be a strong catalyst for a successful start and end to the day.'
Kerry Hale, Market Analyst at Mira Showers agrees and cites storage as one of the most important areas to nail for ultimate organisation.
'Storage is a must for every bathroom space. This area of your home tends to be on the smaller side, making it tricky to keep tidy. Bath and shower products, spare towels and bathroom essentials can quickly take over, making your bathroom less tranquil and more cluttered.'
Read on to discover not just smart storage ideas, but other clever tips and tricks on how to organise your bathroom.
1. Organise your toiletries... and be ruthless!
Your first port of call when wondering how to organise your bathroom, should be to begin with a good bathroom declutter- by going through each cupboard, drawer and storage basket and sort out what you actually use and need, and what's been lurking for far too long. Threadbare towels, the kids' old bath toys and mouldy sponges can all be chucked or taken to charity shops.
Check that toiletries and beauty products are still in date- there is a symbol on the back that suggests how long after opening it you should keep it, so get rid of anything that's past its best, recycling any plastic or glass bottles. If you've multiple bottles on the go, think about decanting the same products into one bottle to save on space too.
2. Give everything a home
From cotton buds to bubble bath and even the cleaning products, eliminate the excuse to just open a cupboard or drawer and chuck something in, instead it needs to be placed in its dedicated 'home'.
Julie Lockwood, Product Manager at Bathrooms to Love says, 'In order to design the perfect bathroom retreat and recreate your own spa-like relaxation area, it's essential to maintain an organised and efficient space with minimal clutter. The odd aesthetically-pleasing toiletry may enhance your space but the rest should be kept behind closed doors in an easy to reach space.'
'The latest bathroom furniture solutions provide ideal storage zones, in particular deep drawered basin units and slim, wall hung wall units. As pictured, a super stylish and beautifully finished basin vanity unit offers flexible storage space to keep towels, toiletries and bathroom essentials neat and tidy.'
Natalie Bird, Brand Marketing Manager at Roca agrees. 'Make good use of potential storage space below a basin by including a vanity unit with drawers or cupboards. It also creates a focal point in the bathroom (much as an island does in a kitchen).'
3. Make the most of the wall space
It's often space we forgot to maximise on, but utilising wall space could hold the key to a more organised bathroom. We don't mean installing shelves or cupboards so high no one can reach them, but tall, slim cabinets will take up much less floorspace but still provide you with plenty of storage.
Warren Kinloch at Bathroom Deal advises, 'Bathrooms nowadays tend to be quite small, so it's important to utilise the space you have available. Instead of cluttering your space with on-display items such as towels and cleaning supplies, you can use walls and high ceilings to create storage space vertically. Mount shelves and cabinets to the wall to store these items, helping to reduce clutter and free up floor space.'
4. Opt for multipurpose pieces
Think smarter not harder when it comes to choosing storage pieces for your bathroom. Almost everything can be dual purpose, from a radiator that doubles as a towel rail, to a laundry basket that doubles as a seat.
'A favourite tip of mine is to use multi-functional pieces,' says Warren. 'Once again, bathrooms can be extremely small, so you need to make the most of your space. For example, instead of buying a flat bathroom mirror and storage boxes, invest in a cabinet with a built-in mirror. Multi purpose products like these are great for organisation and space saving!'
5. Plump for wall-mounted accessories
When surface space is at a premium (and even when's its not) attaching storage to the wall is a great way to keep beside-basin essentials in check.
Natalie Bird at Roca says, 'Instead of a toothbrush holder and soap dish balanced precariously on the side, choose wall-mounted options to free up the basin area and minimise clutter. Roca's sleek and simple Hotel's collection is available in both round and square designs with tumblers, holders, soap dispensers and soap dishes to enhance a classic or contemporary basin.'
6. Utilise stud walls
Purpose built cubbies and recessed shelving is often the key to organising your bathroom but it's tricky to fit it in retrospect, so make sure to plan for it from the start of your bathroom redo.
'For WCs with a concealed cistern, it's likely you'll need to add a stud wall to hide it behind, says Natalie. 'If so, think ahead and ask your builder or plumber if there is space to include recessed shelving niches to store essentials such as toiletries and spare loo rolls. This makes use of otherwise wasted space and means you don't have to find room in cupboards for these items.'
'If you've also had a stud wall built to conceal pipes in the shower or bath, you can do the same to create shelves for shower gel, shampoo, and other toiletries.'
7. Go for glass shelving
Bathroom shelving ideas are a great way to give your bathroom essentials a home, especially when you have a lack of furniture in your space.
Kerry Hale at Mira Showers explains, 'Because bathrooms tend to be more limited in floor space, cupboards or larger storage units are often too bulky to work well. However, there are still plenty of options to keep your space clutter-free. Bathroom shelves are the ideal option and can make the most of the space you have available. They're not just practical either. With the right styling, your bathroom shelving could become a real feature of the room.'
'Glass bathroom shelves are the perfect option for smaller bathrooms. Because they're transparent, they avoid a cluttered look and don't appear to take up too much space, particularly if you choose the floating option. They're well suited to both contemporary and classic design preferences, and there are plenty of options to choose from to suit the space you have available.'
'Glass bathroom shelves are also a good option because they're easy to maintain. In a space that often gets damp, glass shelves are resistant to warping and mould, and can easily be wiped clean.'
8. Store towels on a ladder
Towels are a tricky one when it comes to keeping your bathroom organised. You want to have a few a hand for when you step out of the shower and are dripping wet, but their bulk and size can quickly take over what little space you have.
A sneaky shelf above the door can be a great towel storage idea, keeping them rolled up, or a ladder shelf is a good option too.
Kerry suggests, 'Ladder shelves are the perfect choice for storing bath towels. Often used as decorative shelving elsewhere in the home, these shelves have the potential to be both practical and aesthetically pleasing in your bathroom too.'
'For practicality, store essentials, like toilet tissue and towels, in stylish boxes towards the bottom of the shelf and add decorative touches (like candles, plants or beautiful bath products) to the upper shelves. If you find you need more options for products, think about adding shower accessories like an in-built soap dispenser or dish. These give the option to store your products in a way that doesn't detract from your design-led bathroom shelving.'
9. Don't forget a laundry basket
It might seem like an obvious one, but not having a laundry basket in your bathroom will only encourage clothes and wet towels to be left on the floor in a heap. Remove any excuse for this to happen by homing a laundry basket big enough for the whole family, in throwing distance of the shower or bath.
Hooks are another great solution for hanging towels after they have been used, and if you ensure there is one for each member of the family, there should be less arguments about who left theirs on the floor!
10. Wheel in a trolley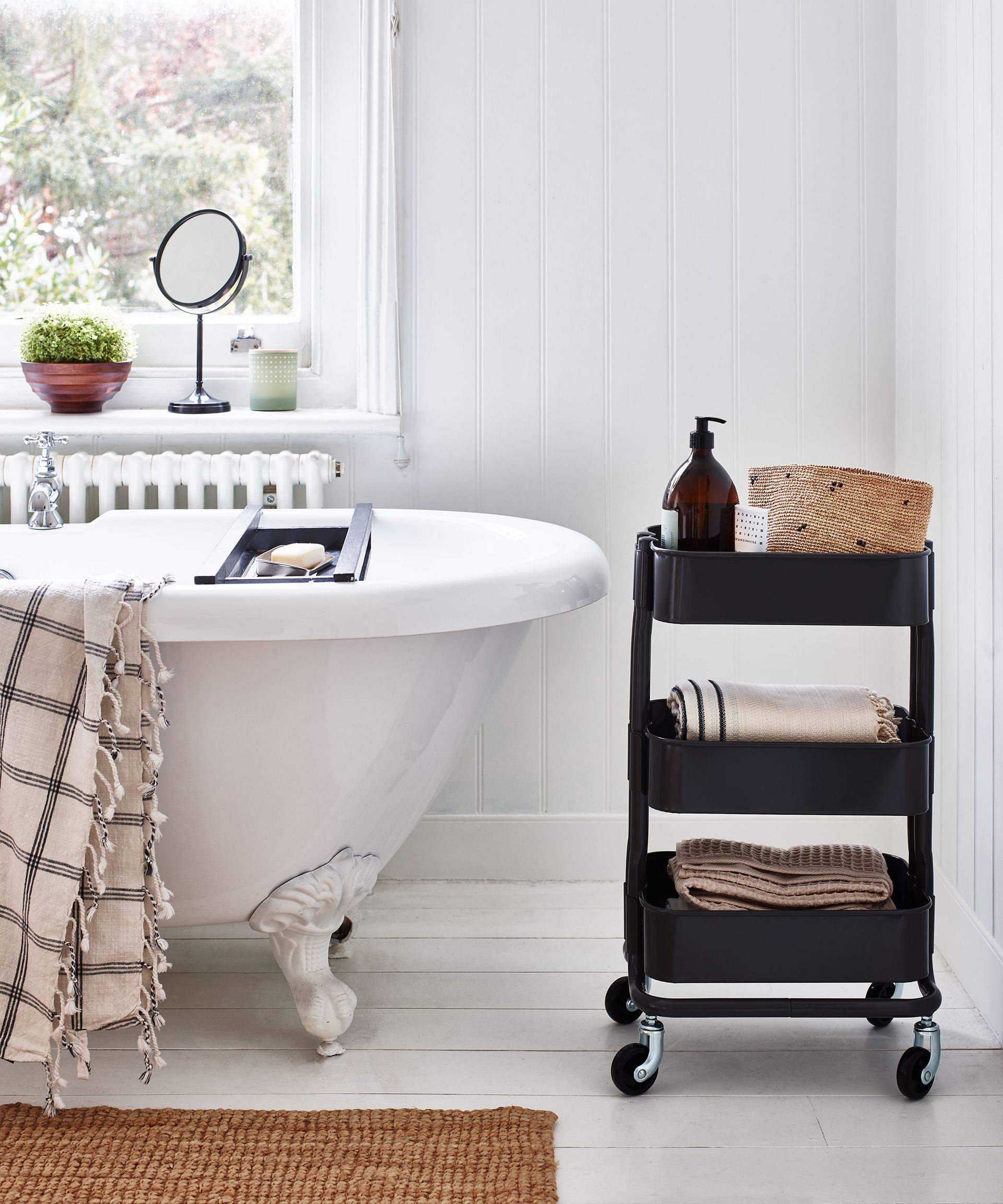 Save space by ditching a fixed storage unit and using a trolley as a bathroom caddy instead. This compact Raskog trolley, £45, Ikea, slots into a corner to hold all your bathroom items in one portable place. Plus is can be wheeled from the bathside to the shower and on to the basin, so you'll never need to reach too far for what you need.
Use the bottom shelves for towels and top ones for your products, keeping them within easy reach.
You can even colour match your trolley to your bathroom scheme with a coat or two of spray paint.
11. Mount wire baskets on the door
Keep your bathroom surfaces clutter-free and store toiletries and towels close to hand by using the wasted space on the back of a door. Hang the baskets centrally down the door from small cup hooks and try to display your more pretty items (this probably isn't the best space for ugly cleaning products.)
Alternatively, replace the baskets with a wire notice board and attach flannels, gowns brushes and more with S hooks.
Where should toiletries be placed in a bathroom?
Warren Kinloch at Bathroom Deal says, 'You may think that where your toiletries are placed in a bathroom doesn't matter, but in reality it's an essential part of both keeping your bathroom organised and hygienic. In my expert opinion, certain products need to be kept behind doors and others can be left out for easy access.'
'A shower caddy is a perfect example of how products, such as shampoo and body wash, can be left out in an in-shower shelf. The key to keeping this hygienic is to ensure the caddy is wiped down weekly and that the products are never left on the floor. If you have an open countertop in the bathroom, it's also fine to use this to store similar products with closed lids. Again, just be sure to give this area a regular clean.'
'Items that you use daily and are more 'open' products, such as toothbrushes and hair brushes, should be kept in bathroom cabinets to protect them from dust and the moisture in the air following a hot bath or shower.'
What should I not store in my bathroom?
'Owing to the humidity of a bathroom, and how items stored here are more prone to mold than any other area of a regular home, there are a few items I would never recommend storing in a bathroom', says Warren.
'The first being medications. People often naturally store these in 'medicine cabinets', which makes sense due to their name, however if this cabinet isn't secure and lets in some of the air's moisture, medications could be affected. Some are more sensitive than others to temperature changes, so be sure to check the label. If you're unsure at all, I'd avoid keeping these in the bathroom just to be safe.'
'More practically, books and magazines should never be kept in bathrooms as they are likely to start going mouldy due to the humidity. Whilst it may be easy to keep a stash of these by the bathtub for when it's time to relax, I'd advise keeping these well away from the bathroom until you intend to use them.'
'Lastly, a more obvious one, is electronics. Again, these don't do well with humidity or moisture so don't store your phone, tablet or anything electronic in the bathroom as you're running the risk of it being damaged.'
How can I organise my small bathroom?
Kerry Hale at Mira Showers offers, 'If extra storage is your goal, there are some shelving units that work better than others.'
'If you need the extra space, it's important to cleverly utilise the areas you have available. For example, the space above the toilet is the perfect location for multiple shelves. Store toilet tissue, bath products and washcloths here, or if you're concerned about the aesthetics, try decanting products into storage baskets or glass jars.'
'Another idea is to utilise low-level shelves in often unutilised spaces. Next to the toilet or on either side of your mirror can be good areas to install bathroom shelves. Alternatively, you could include recessed shelving next to the bath. These types of shelves are particularly useful for having products within reach at bath time.'
Get the Ideal Home Newsletter
Sign up to our newsletter for style and decor inspiration, house makeovers, project advice and more.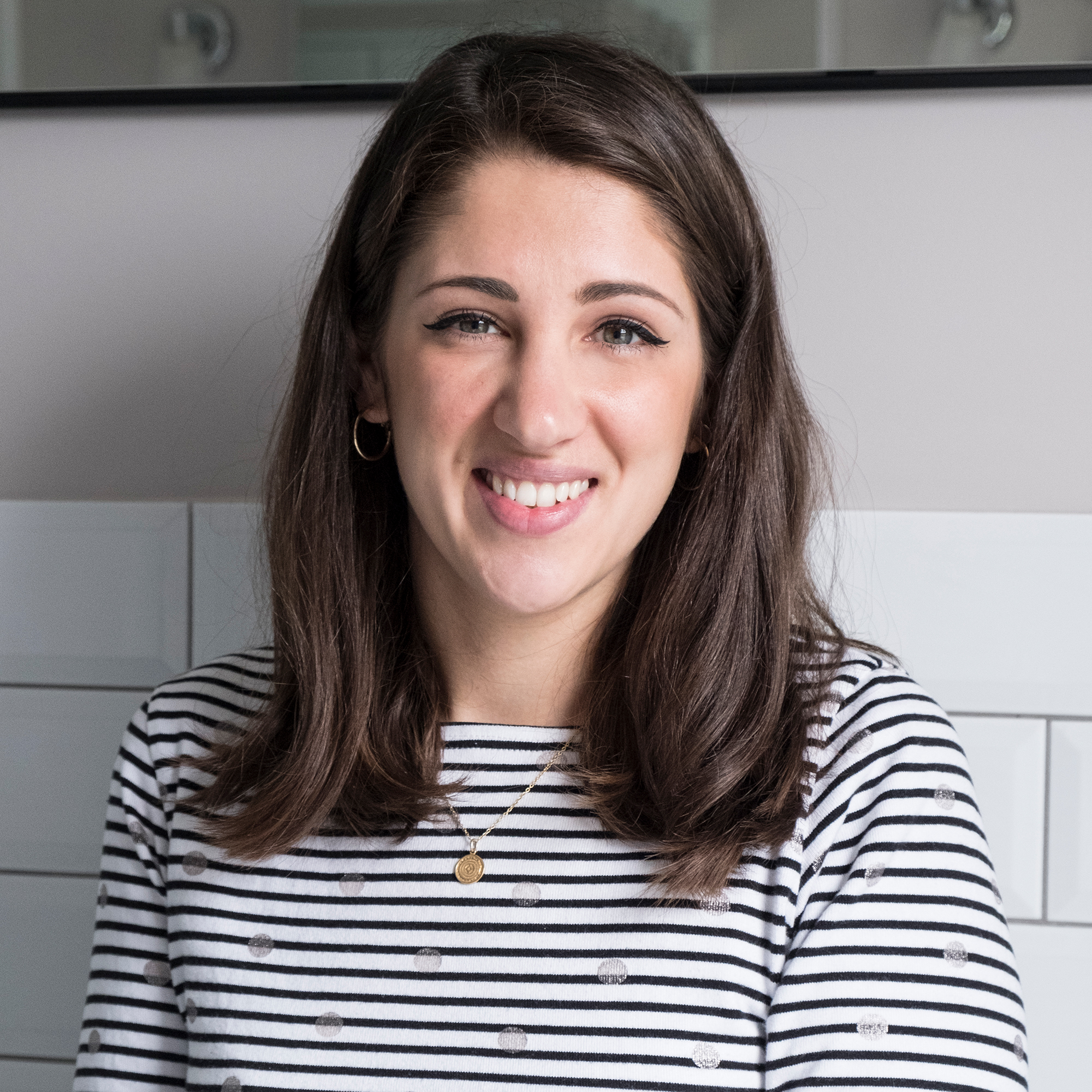 Holly Walsh has been Content Editor at Ideal Home since 2021, but joined the brand back in 2015. With a background of studies in Interior Design, her career in interior journalism was a no-brainer and her passion for decorating homes is still as strong as it ever was. While Holly has written for most of the home titles at Future, including Livingetc, Country Homes & Interiors, Homes and Gardens and Style at Home, Ideal Home has always been her ideal home, and she can be found sharing her expertise and advice across both the printed magazine and the website too.