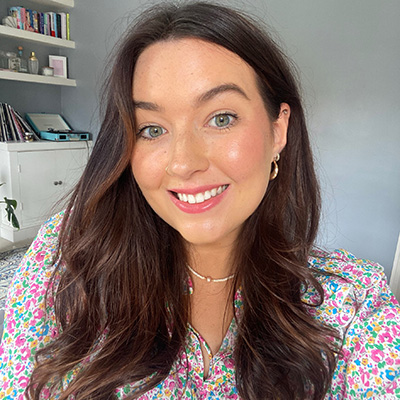 Holly Cockburn
Content Editor
Holly is a Content Editor at Ideal Home and has been working at the brand since June 2023. Prior to this, she was Features Editor at Top Ten Reviews where she focussed on practical, how-to home and garden advice. Holly graduated with a bachelor's degree in English Literature from The University of Birmingham in 2020, and immediately joined the editorial team at Howdens where her love for writing about interiors blossomed. When she's not reading or writing, you can find her exploring the best London bars and brunch spots, or planning the next budget-friendly city break.
Ideal Home Truths
Where is your happy place?
My happy place is curling up with a book or reality TV on the chaise section of the sofa in my West London flat, right next to the sash window. The living room is south facing so this spot feels like I'm sunbathing, even in the winter months. When I need a break from the city, I love relaxing at my parent's house in the Bedfordshire countryside. The view of uninterrupted fields and an alpaca farm right from my bed never get old, especially on a slow morning with a coffee.
What's your home addiction?
My ever-expanding book collection is both a blessing and a curse. My favourite books take pride of place on the built-in shelves in my living room, and they're now sprawling out into every corner of the flat. I can't walk into a bookshop without adding to my TBR list, so I'm constantly looking for clever storage solutions to show them off. Currently, I'm on the lookout for pastel Scandi-inspired storage crates to stack books in, as well as a floating shelf for the wall.
What is your next home project?
I'm a Facebook Marketplace fiend, and I've managed to kit out almost my entire flat on a budget. After being inspired by my mum's recent mid-century dressing table and boudoir chair purchase, I'm determined to find the perfect pair for my own bedroom. I've got the Pinterest boards planned perfectly, now I just need to keep refreshing resale sites until my ideal vintage find appears.