Do silk sheets help you sleep better? Experts reveal the many benefits of upgrading your bedding
We discovered the silky Sleeping Beauty solution for a good night's rest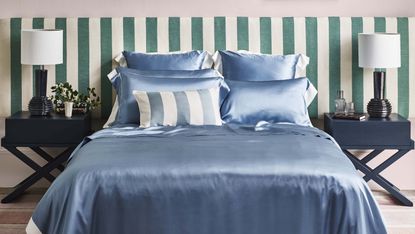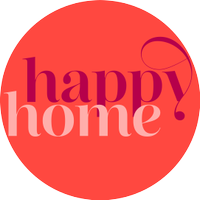 (Image credit: Gingerlily)
You've probably heard that a silk pillowcase can help prevent wrinkles but can silk bedding help you sleep better? This natural fibre offers more than beauty benefits, which makes it worth considering when you're shopping for the best bedding and searching for solutions to help you sleep better.
'Silk has a very long history, dating back over 6,000 years and originating in China. The Chinese were sleeping on silk for centuries before its export through the silk route to Europe. It's the ideal choice for bedding owing to a wealth of natural benefits,' explains Deborah Fiddy, founder of silk bedding and nightwear brand, Gingerlily.
Do silk sheets help you sleep better?
'Silk comforters, duvets and pillows are resistant to dust mites, making it hypoallergenic, antimicrobial and very hygienic to sleep on. Combine them with silk bedding and you can create a natural cocoon to ensure the perfect night's sleep for you and your skin,' says Deborah Fiddy.
We break down the benefits to find out the secrets of a good night's sleep under silk sheets. While 100% silk products can be pricey, it's worth noting that sheets, pillowcases and bedding that contain a blend of silk alongside other materials will be more affordable, and will still give many of the benefits of pure silk products.
1. Silk stops you overheating
A major course of restless nights is overheating, whether that's from menopause or health causes, balmy summer temperatures, or bedding that traps air and moisture close to your body.
Natural fibres like silk, cotton, linen, or ultra-fine merino wool are light and breathable and can absorb moisture, which keeps you feeling much calmer and more collected,' suggests Chris Tattersall, sleep expert at Woolroom. 'On the other hand, synthetic fibres are more likely to leave you feeling damp and uncomfortable.'
Although it feels light, silk isn't just for summer bedding. ' Silk acts as a natural heat conductor, adjusting to your body temperature as you sleep, making it perfect for sleeping on all year round,' explains Gingerlily's Deborah Fiddy.
2. There's more to silk bedding than sheets
While a silk eye mask, pillowcase or sheets are the most affordable ways to introduce the benefits of silk to your bedtime routine, you can also find silk used as a filling material in some of the best duvets, best pillows, and best mattresses. Just as with other natural filling materials, it's the inherent moisture-wicking, breathable and temperature-regulating properties of silk that make it a valuable addition to beds and bedding.
Fine silk fibres are mixed with other materials, such as wool, cashmere, cotton and hemp, to provide comfort and support in mattresses. But you'll find pure silk 'floss' used as a light but warm filler in pillows and duvets.
3. Silk sheets improve sleep quality
A good night's rest depends on feeling comfortable – the more cosy and at ease you feel, the less you will toss and turn, and the better quality of rest you will get. That's why finding your perfect bedding match is so important.
For sheets, you'll want to look at thread count. 'Whether you choose silk, cotton or linen, make sure you're looking out for the thread count as this plays a role in your sleep quality. The higher the thread count, the more threads there are within the fabric, explains Danielle Mason, head of product development at The Fine Bedding Company.
However, higher thread count isn't the only criteria. 'Instead, choose how you prefer to sleep. If you'd like bedding which is lightweight and airy, opt for a lower thread count. If you'd like something denser, a higher thread count gives optimal warmth and comfort,' Danielle says.
A word of warning, though… 'If you're looking to invest in silk bed linen, you will notice that silk is measured by a different unit called "momme". The higher the momme, the thicker the finished material is and therefore, the softer and longer lasting your bed linen will be,' says Deborah Fiddy from Gingerlily.
4. Silk sheets soothe sensitive skin
If allergies and sensitivities keep you awake you at night, then silk bedding may be a soothing option. 'Silk fibre has a high protein content, which will keep your skin soft as you sleep – making it the ideal choice for overall wellbeing and particularly for anyone with allergies or skin conditions such as eczema,' says Deborah Fiddy from Gingerlily.
'The benefits of sleeping on silk bed linen are extensive, but most importantly, it's irresistibly comfortable and it also looks and feels luxurious.'
5. Silk sheets are a beauty balm
Okay, knowing that a silk pillowcase can help prevent wrinkles forming may not help you sleep better, but it certainly won't give you nightmares!
'Supremely soft silk sheets and pillowcases are a luxurious addition to any bedroom. Silk is widely recognised for its inherent beauty benefits because it helps skin retain its natural moisture, keeping it soft, supple and helping to reduce lines and wrinkles,' says Georgia Metcalfe, founder and creative director at French Bedroom.
Silk also benefits hair, reducing tangles and frizziness, making it a great option for a pillowcase, even if you choose other material for the rest of your bedding.
Not all the beauty claims for silk pillowcases are supported by science, however. 'There's no evidence to support the claim that a silk pillowcase can help prevent acne. And while silk does contain amino acids proteins, you won't reap the benefits by simply laying your head on a pillowcase,' says certified sleep science coach, Lauren Fountain, at the Sleep Foundation.
'Silk pillowcases are not a miracle cure for wrinkles. However, you may notice fewer creases when you wake up in the morning, especially if you are a side or stomach sleeper. Silk pillowcases cause fewer wrinkles because the smooth quality of the fabric produces less friction, which means it won't tug at your skin as much as a fabric like cotton.'
Both Sides Luxury Mulberry Silk Pillowcase
These 19 Momme (thread count) silk pillowcases feel sleek, breathable and cool as you sleep, while a hidden zipper keeps them firmly in place over your pillows.
Rattan Blue Silk Flat Sheet
Made from top-quality Mulberry Silk, this sheet will bring hotel-style luxury and comfort to your bedroom, while helping you to sleep better each night.
Get the Ideal Home Newsletter
Sign up to our newsletter for style and decor inspiration, house makeovers, project advice and more.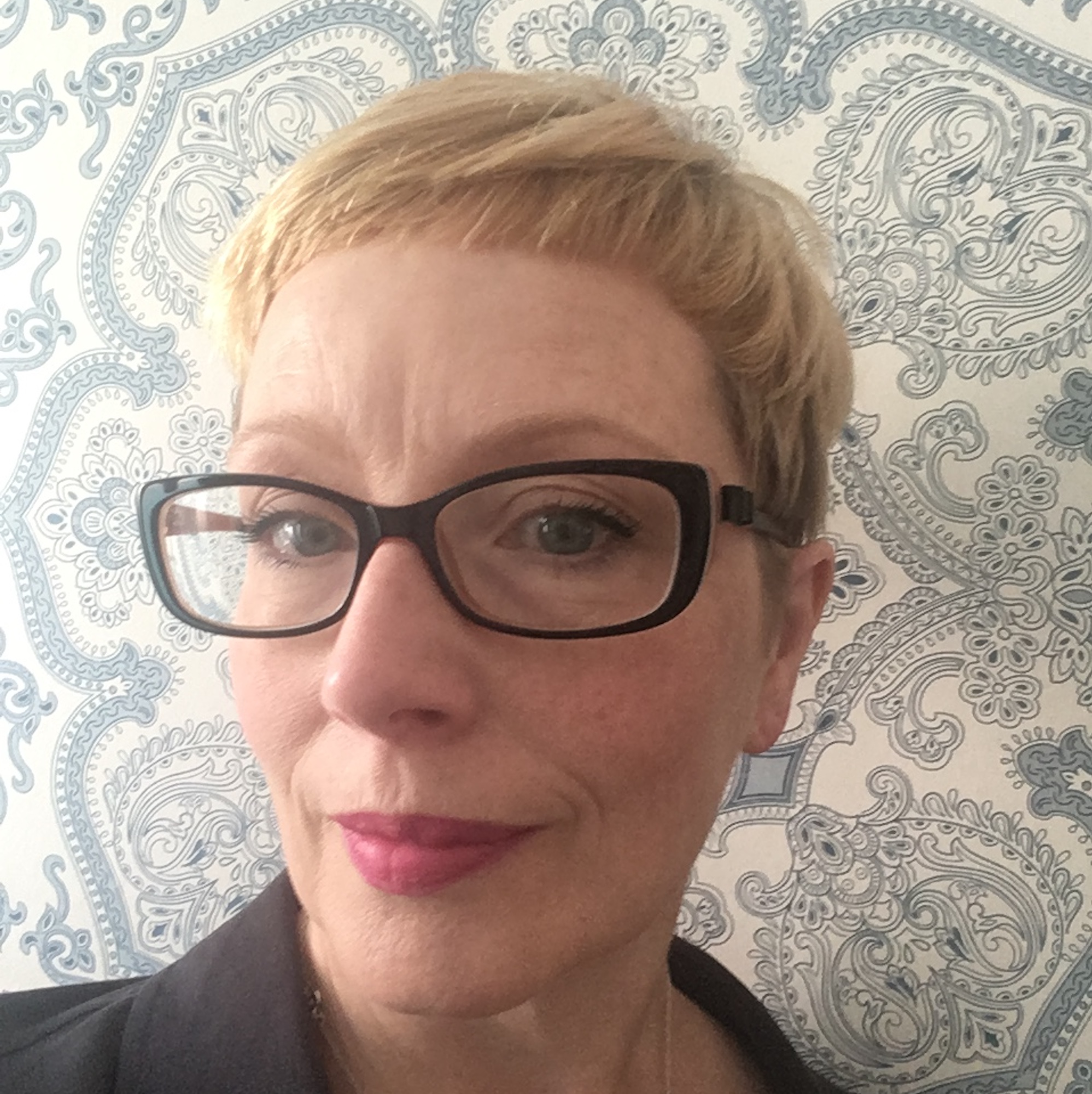 Andrea began her journalism career at Ideal Home and is currently Editor of our sister title, Country Homes & Interiors, which celebrates modern country style. Andrea is passionate about colour and how it can transform both our homes and our sense of wellbeing, and has completed The Power of Colour course with the prestigious KLC School of Design. Andrea's career spans interiors magazines, women's lifestyle titles and newspapers. After her first job at Ideal Home, she moved on to women's magazines, Options and Frank. From there it was on to the launch of Red magazine, where she stayed for 10 years and became Assistant Editor. She then shifted into freelancing, and spent 14 years writing for everyone from The Telegraph to The Sunday Times, Livingetc, Stylist and Woman & Home. She was then offered the job as Editor of Country Homes & Interiors, and now combines that role with writing for idealhome.co.uk.