7 things to look for when choosing a dehumidifier for your bedroom, according to experts
Every room in your house has its own dehumidifier requirements, so make sure you're buying the right one for your bedroom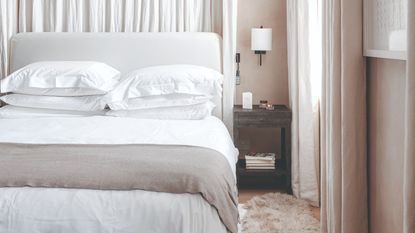 (Image credit: Future PLC/James Merrell)
A dehumidifier isn't a one-size-fits-all appliance and choosing a dehumidifier for your bedroom is going to be very different to choosing one for a kitchen or utility room.
The best dehumidifiers all promise to reduce moisture, and condensation and often keep damp and mould at bay. However, choosing a dehumidifier for your bedroom will require you to take things such as noise, size and some other factors you haven't considered into account.
We've tested many different dehumidifiers at different price points, so along with our reviewer's experience and some words of wisdom from industry experts we've rounded up the best tips and tricks to help you buy a dehumidifier for your bedroom that offers value for money and works well with your room.
How to choose a dehumidifier for a bedroom
'Reducing the humidity level in your bedroom can help you to sleep better at night and allow you to wake up without condensation on your windows,' explains Chris Michael, Founding Director of Meaco. To ensure you're buying the right dehumidifier for a bedroom, there are certain things that you need to consider.
Chris has been advising on humidity solutions and dehumidifiers since 1991 and is well known within the dehumidifier industry across the world as a lead on innovation and sustainability. Since the mid-90s Chris has been a guest speaker at numerous conferences to teach museum conservators how to measure relative humidity. With a wealth of experience in the industry, Chris is committed to helping provide low-energy and low-noise solutions appliances that improve the lives of customers.
1. Measure the humidity
There are so many benefits of having a dehumidifier in the bedroom. Not only does it help to reduce condensation on windows, but it can also help you wake up feeling refreshed. There's no use buying a dehumidifier for your bedroom without first measuring the humidity in that room, though.
It's very easy to check the humidity in your bedroom, and you can do so using a hygrometer - like this ThermoPro TP49 Small Digital Hygrometer from Amazon. In the bedroom, you should aim to have a humidity level of around 40% - 60%. If the humidity level of your sleeping space is higher than that (which is particularly common when you have an en-suite), you definitely need to buy a dehumidifier for the bedroom.
2. Choose the right type
There are three types of dehumidifiers to choose from, although compressor and desiccant are arguably the most common in the UK. While desiccant dehumidifiers are perfect for those who want to keep colder rooms, such as garages and conservatories at the ideal humidity, compressor dehumidifiers are considered to be a better choice for bedrooms.
Of course, this is assuming that your central heating is working as it should, as compressor models are most efficient at an ambient temperature of around 20°C. They're also much cheaper than desiccant models, so that will also work in your favour.
3. Choose the right size
Houses come in all shapes and sizes, and so do dehumidifiers. That's why it's important to understand how big of a dehumidifier you need. When searching for the best dehumidifier, pay attention to the specifications - including its maximum room size and the extraction rate.
Of course, you should only choose a dehumidifier that can tackle the size of your bedroom. Marc Duckworth, Product Manager for Russell Hobbs at Product Care Group, explains, 'A more compact air purifier will be suited to smaller rooms of up to 15m2, whilst larger bedrooms will require a larger model to ensure it performs to the best of its ability.' So, make sure you read the specs of each dehumidifier to see how they'd fare against the size of your bedroom.
4. Research noise levels
While there are many people who love to use sounds to improve sleep, there are others who need silence to fall asleep. If you're someone who likes a quiet sleeping space, buying a dehumidifier for your bedroom becomes a little more difficult. As they are working appliances, dehumidifiers will make a noise if you keep them on at night.
Don't let that stop you from buying one, though. Chris says, 'Look for dehumidifiers that have won the Quiet Mark award for low noise. These dehumidifiers typically have a night or quiet mode, where the fan operates at its lowest speed, so even if your unit is removing water from the air overnight, it shouldn't disturb you.'
5. Look into additional features
Nowadays, dehumidifiers do so much more than pull excess moisture from the air. So many of them are decked out with additional features that make them the perfect addition to your bedroom, whether that's the inclusion of air-purifying qualities, laundry drying modes, Wi-Fi connectivity, and more.
When choosing the best dehumidifier for a bedroom, double-check the additional features available and see if they will benefit your sleeping space. In our opinion, buying a dehumidifier with a sleep mode (which normally reduces the fan speed, turns off any bright lights, and makes it much quieter) is a must. Of course, this will depend on your own personal needs.
6. Consider aesthetics
While it's always best to consider the practicality of a dehumidifier rather than the aesthetics, that doesn't mean that you can't be a little picky. Peter Clayton from Trade Plumbing suggests, 'By choosing a slim and compact design, the dehumidifier will be less noticeable and not ruin the look of your bedroom. In addition, this is particularly helpful at night when you may get out of bed, as a big bulky machine can be a trip hazard.'
It's also a good idea to check the control panels before buying a dehumidifier for a bedroom. The last thing you want is a Christmas-tree-style control panel that will serve as a bright nightlight while you're trying to sleep. So, try and choose one that isn't overrun with bright lights and buttons or one that dims during the night.
7. Take into account the cost
In a cost-of-living crisis, buying another electrical appliance that you have to run multiple hours of the day sounds like a nightmare for your bank account. Ignoring the excess moisture in your home could ultimately cost you more money in the long run, though.
Running a dehumidifier will no doubt cost you money. How much it will add to your energy bill specifically will depend on how much you use it, the appliance itself, and energy bills as a whole. To help you get a more accurate read on how much it will cost to buy a dehumidifier for your bedroom, we've put together a handy guide on how much it costs to run a dehumidifier. This guide is constantly updated based on the current Energy Price Cap.
The best dehumidifiers for a bedroom - our top picks
At Ideal Home, we've tested the best dehumidifiers on the market. In our humble opinion, these options are the best dehumidifiers for a bedroom.
1. MeacoDry Arete One Dehumidifier
This dehumidifier has sat on the top of our best dehumidifier list for a while now due to its general ease of use, its air-purifying qualities, and the fact that it comes in various sizes to suit your bedroom needs. Not only that, but it's also one of the quietest dehumidifiers we've tested, which means it won't interrupt your sleep.
2. Russell Hobbs RHDH1061 Portable Dehumidifier
If you're looking for a cheap, affordable, and stylish dehumidifier for your bedroom, this one's for you. With a noise level of 37dB, it's incredibly quiet. The fact that it's portable is also a handy little perk, as you can leave it running during the day and then tuck it away into the corner of your room when you go to sleep.
3. ProBreeze 1500ml Mini Dehumidifier
Worried about rising energy prices but still want to keep your windows condensation-free? The Pro Breeze 1500ml Mini Dehumidifier is the cheapest dehumidifier we've ever tested, coming in at just 1p per hour. And while it's not the quietest dehumidifier on offer, it'll suit those who don't mind a little bit of white noise.
FAQs
Is it OK to sleep with a dehumidifier in your bedroom?
Yes! Dehumidifiers are harmless appliances that circulate air while extracting excess moisture, so you don't have to worry about them having a negative effect on your health or your sleep. In fact, dehumidifiers can actually help you sleep better.
Many dehumidifiers come with air-purifying qualities that pull toxins and dust particles from the air, allowing you to breathe in cleaner air throughout the night. Plus, reducing the humidity levels can also reduce your chances of snoring. Some people also find the white noise of these appliances to help them drift off to sleep, too.
If you're someone who struggles to sleep with any noise in the background, though, you may find it difficult to sleep while also running a dehumidifier. If this is the case, opt for a dehumidifier that offers a 'sleep' or 'nighttime' mode that reduces the fan speed and turns off any potentially distracting lights on the control panel.
How do I know what dehumidifier I need?
There are so many different dehumidifiers out there, so you need to decide what you want from a dehumidifier and how it can help you. To do this, you first need to understand your bedroom's humidity levels - which should be between 40% - 60% relative humidity. You can measure this using a hygrometer.
If you have high humidity levels, you then need to figure out what size dehumidifier you need. So, measure your bedroom and go in search of a dehumidifier that has the capacity to deal with such a space. If you don't, you may continue to struggle with the effects of high humidity, which include mould, condensation, and damp.
Hopefully, we've covered everything you could possibly need to confidently choose the best dehumidifier for a bedroom.
Get the Ideal Home Newsletter
Sign up to our newsletter for style and decor inspiration, house makeovers, project advice and more.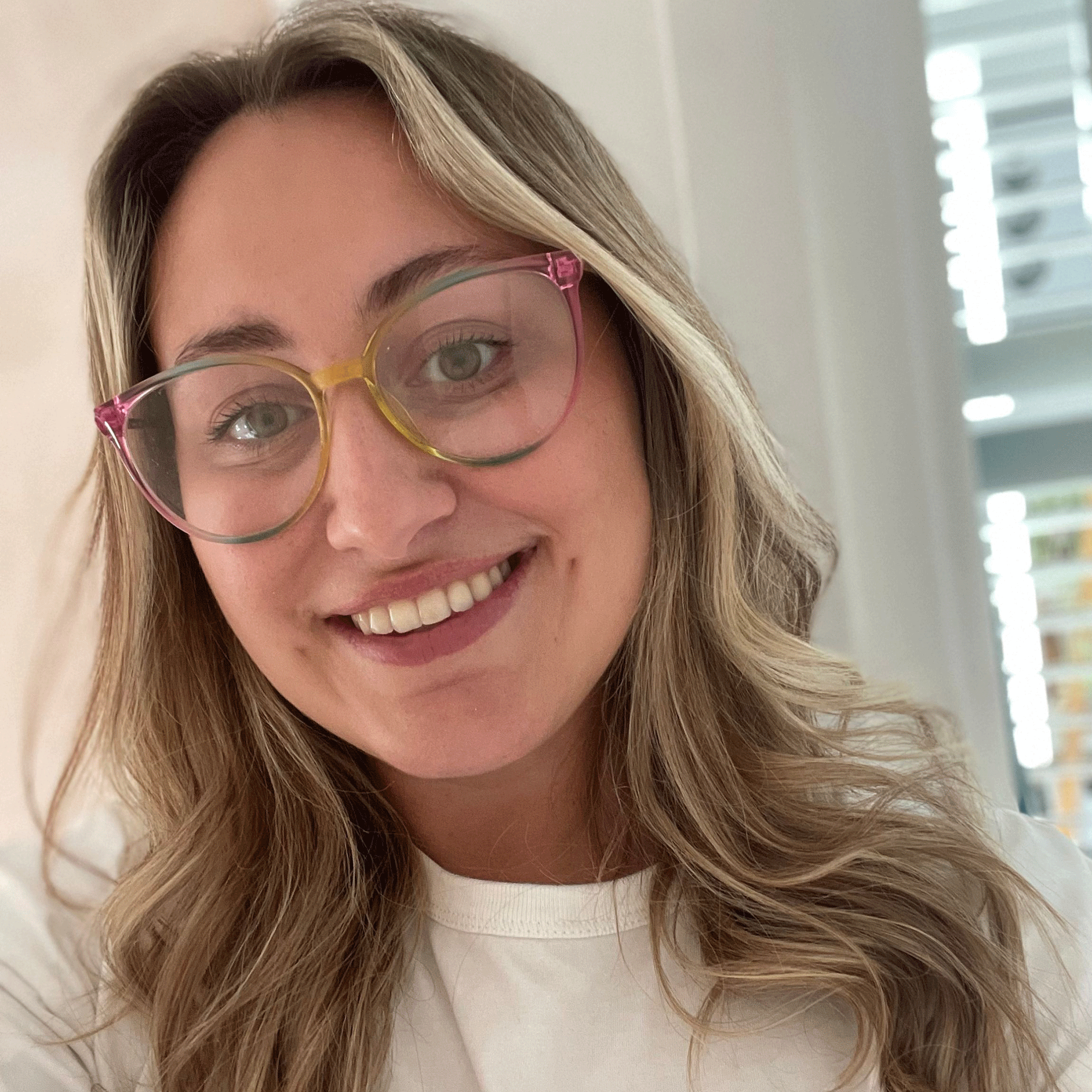 Lauren Bradbury is a freelance writer and major homes enthusiast. She graduated with a Bachelor's degree in English and Creative Writing from the University of Chichester in 2016, before dipping her toe into the world of content writing. After years of agency work, writing everything from real-life stories to holiday round-ups, she decided to take the plunge and become a full-time freelancer in the online magazine world. Since then, she has become a regular contributor for Real Homes and Ideal Home, and become even more obsessed with everything interior and garden related. As a result, she's in the process of transforming her old Victorian terraced house into an eclectic and modern home that hits visitors with personality as soon as they walk through the door.