How to recycle fridge freezers
Find out how to recycle your old fridge and freezer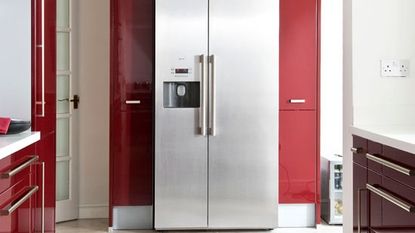 (Image credit: Future PLC/Colin Poole )
Ideal Home Newsletter
The Home Of Great Ideas For More Than 100 Years
Thank you for signing up to . You will receive a verification email shortly.
There was a problem. Please refresh the page and try again.
Fridges contain harmful Chlorofluorocarbons (CFCs) and must be disposed of safely. There are two simple ways to do this safely:
Recycle it
Your local authority recycling department can tell you if there is a disposal scheme in your area. Try the postcode search on www.recyclenow.com (opens in new tab) to find your nearest service.
Donate it
If it is in good working order there are also community organisations who accept donations of used white goods, try the Furniture Reuse Network (opens in new tab) or the British Heart Foundation (opens in new tab) for more information. Of course you can always ask family, friends and neighbours if they have a use for it or find a new home for it on Freecycle (opens in new tab).