How to make pallet furniture - DIY your garden furniture this spring
Here's how to build a two-seater garden bench with wooden pallets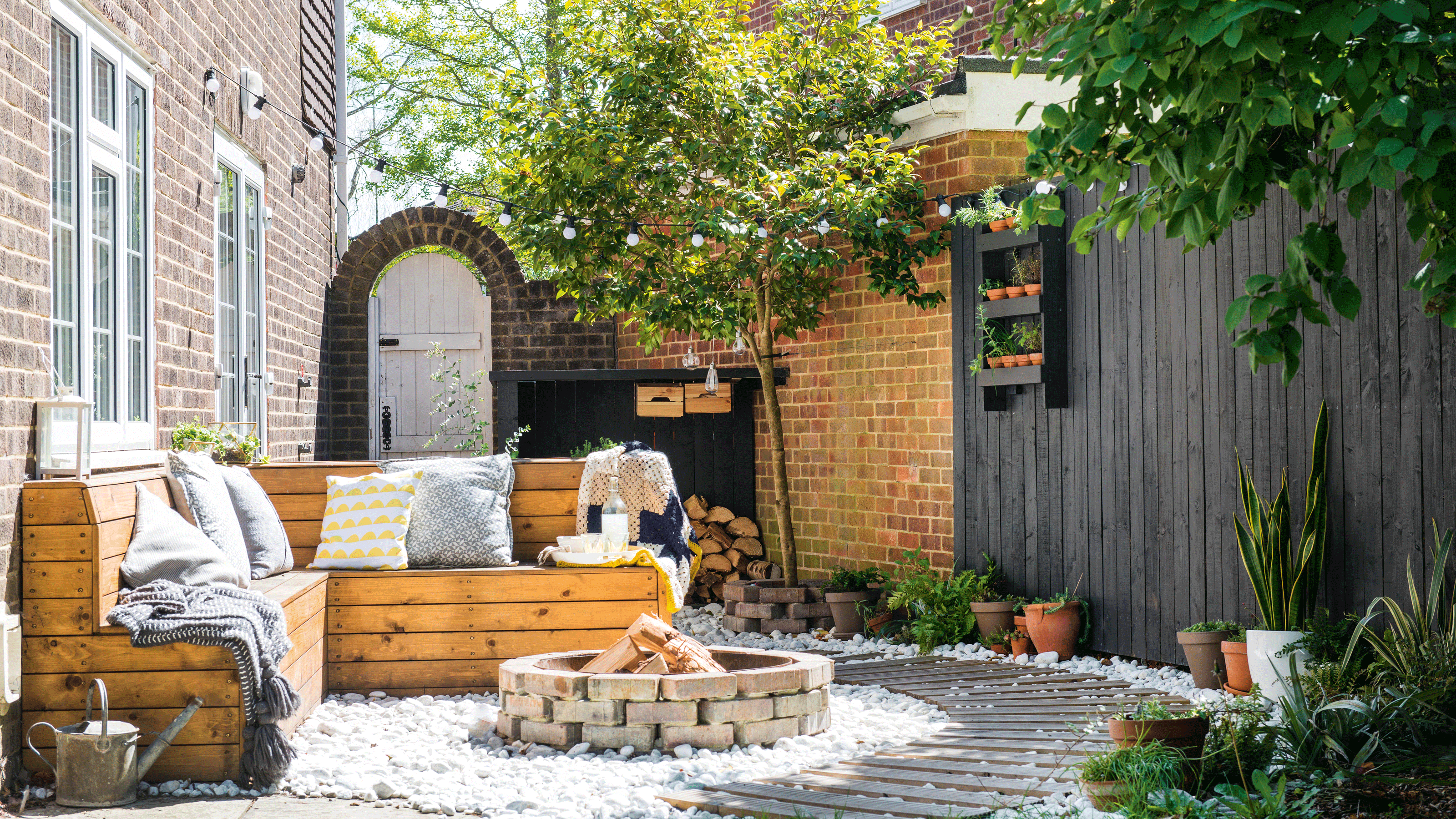 (Image credit: Future PLC / Colin Poole)
Pallet garden furniture has a charming, rustic appeal that looks great in any outdoor space. But one of the best things about it is that you can learn how to build pallet furniture yourself, and on a budget too.
Making your own garden furniture might seem daunting, but even DIY novices can learn how to build pallet furniture. And as far as budget garden ideas go, pallet furniture is up there with one of the cheapest projects you can embark on, seeing as you can usually get the bulk of your materials for free.
'Upcycling pallets and turning them into furniture is not only incredibly easy, but it's also extremely rewarding as a little bit of hard work can result in some beautiful furniture pieces in a relatively short amount of time,' says James Green, Joinery Expert, Housetastic.co.uk. 'Plus, by creating your own furniture, you have the freedom to choose the right size, shape, and colour to suit your exact needs.'
With the help of our guide, you'll be able to create a completely unique piece of furniture from upcycled materials. It's good for the environment and it's good for your wallet especially if you looking for free garden ideas if you already have some pallets lying around. So get building and kick back and relax in your garden all summer long.
How to build pallet furniture
'Pallets are often made with pine or oak. These types of wood absorb paint well and are easy to work with when it comes to jobs like drilling, gluing, and sawing,' says Jimmy Englezos at Ronseal.
There are plenty of pallet ideas you can DIY, but our guide focuses on making a simple two-seater bench, so that anyone and everyone can have a go. The results will still be impressive and once you've nailed this piece, you'll be able to create bigger pieces of furniture following the same method. Here's how to build pallet furniture that is sure to be the envy of your neighbours this summer.
What you'll need
Three wooden pallets
Electric sander
Garden furniture chalk paint
Small roller and tray
Paintbrush
Scatter cushions
Electric drill with screws
Metal joining plates for each pallet
Step-by-step
1. Pick your pallets
Pallets can often be sourced for free - it's worth asking at supermarkets, construction sites, and hardware shops. Alternatively, you can pick them up cheaply from online selling sites, like these wooden pallets from eBay for £1. Most sellers will ask for these to be collected in person.
For the DIY outdoor furniture idea in this guide, you want three pallets that are in good condition - avoid any that have cracks, splintering, and rot.
2. Get prepped
Taking the time to prep your pallets will ensure much better results at the end. Check the condition of the pallets; there may be nails that need removing, and the surfaces will need sanding down if they're uneven.
'Preparing your pallets involves sanding down the pallet well with a sanding tool, ensuring all sides, edges and surfaces of the pallets are smooth and lack any splintered wood,' says Michael Rolland, DIY Expert, The Paint Shed. 'Always ensure you are working in the direction of the wood grain. Sanding across the grain will leave scratches which will become obvious if you choose to paint or stain your furniture after.'
An electric sander will create a really smooth finish, but if you don't fancy investing in one, sandpaper will work just fine. Always wear goggles and protective gloves when using a sander.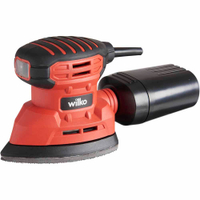 Tri-Palm Sander 230v 130W | £27 at Wilko
For a perfectly smooth finish, this Tri-Palm Sander from Wilko is a budget and beginner friendly option. It comes with 10x sanding sheets and a dust extraction adaptor. Always read instructions before use.
3. Add wood treatment
For a long-lasting finish, experts recommend applying a coat of wood preserver to the pallets first, like the Ever Build Triple Action Wood Treatment, £11.48 at Amazon. A wood treatment will remedy any current rotting and prevent further rot from occurring. Apply as per the manufacturer's instructions and wait for it to dry before moving on to the next step.
4. Start painting
Having the correct paint is important when learning how to build pallet furniture. The best paint for furniture can be oil-based or water-based, and they come in a variety of finishes. Chalky finishes have a charming rustic effect that works well on pallet furniture.
Stir your chosen paint thoroughly and then apply in the direction of the wood grain. We recommend using a mini roller for an even finish, but you might need to use a brush for the harder-to-reach areas. You'll need a couple of coats, leaving the paint to dry for a good few hours before flipping the pallet over and painting the underside.
'It's worth thinking about the weather conditions when painting,' says Matthew Brown from Sadolin & Sandtex. 'In early Spring, the mornings can be damp and the evenings can still see dramatic temperature drops, increasing humidity levels which at best, will slow down drying times but at worst and can allow moisture to get trapped in the film coating.'
'In summer, direct sunshine can create very hot conditions, particularly on dark colours or surfaces,' adds Matthew. 'So if possible, avoid decorating in direct sunlight during the hottest part of the day if you are able to decorate in better shadier conditions later on.'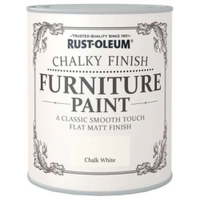 Rust-Oleum Chalky Finish Furniture Paint 750ml | £19 at Homebase
Transform the look of your pallets with this chalky finish furniture paint from Rust-Oleum. It has a smooth touch and flat matt finish, and can go directly onto the wood without a primer.
5. Secure the base
'Put the pallets on top of one another, then using either metal or wooden panels connect both pallets by drilling a screw through the panel, through one pallet then into the other pallet,' says Michael from The Paint Shed. 'Use a panel on each corner and use four screws per corner to make sure that it's secure.'
Creating the base is a case of stacking your pallets to the right height, then screwing them in place with your best drill when you're happy.
6. Form the back
Add another pallet propped in a vertical position to create the back of your chair. Again, secure it in place with a drill and screws.
7. Dress your pallet bench for comfort
Homebase and many other retailers sell special pallet furniture cushions that fit perfectly on top of the pallets. Add colour with more scatter cushions and pot plants. If one bench isn't enough, you could think about placing two side by side to accommodate more people. Bring on the sunshine!
You could even go one better and make a corner sofa… Collect a cluster of pallets to build this outdoor take on a corner sofa, carefully deconstructing them and nailing them to a bespoke wooden framework.
This classy look will take your timber garden furniture to the next level. Fashion a matching coffee table using the same method. Finish the look in style with sumptuous cushions to ensure this on-trend seating area is as comfy as it is stylish.
FAQs
How many pallets does it take to build a couch?
As a general rule of thumb, you will need just three pallets in order to create a unique piece of outdoor furniture that will seat two people, and six pallets for a four-seater sofa.
'Two pallets on top of one another will make sure the couch isn't too low to sit on,' says DIY expert Michael. 'Then put one pallet in a vertical position behind the two pallets on top of each other, to form the back of the couch. From there you are free to add whatever cushions you fancy, to make the couch more comfortable.'
'For a large corner sofa, you'll need ten pallets,' says joinery expert James. 'Six for the base and four to make the backrests. A simple chair only needs three pallets.'
What tools do I need to make pallet furniture?
One of the great things about learning how to build pallet furniture is that there isn't a long list of tools required, and DIYers of all levels can have a go at the project.
'Pallets are great for furniture, as they don't require a great amount of tools,' explains Michael. 'All you need is an electric drill with screws to put the pallets together and hold them in place. Then to make them look nice, you might want to use sandpaper or an electric sander to make sure the pallet is smooth.'
How do you attach pallets together?
'There's a number of ways you could join two pallets together, but a simple and reliable way is to buy metal joining plates,' Michael says. 'These are sheets of metal that you put across both pallets, before drilling screws on either side.'
'The easiest way to join pallets together is with galvanized metal joining plates and screws,' agrees Thomas Goodman, Property Expert, MyJobQuote. 'Screw into the chunkier wood in the middle section, rather than the slats for a solid fixing.'
Metal sheets are available to buy from most DIY stores, like these 75mm x 16mm plates, £3.79 from B&Q, and they'll have pre-drilled holes in them for the screws. Use multiple screws per plate to securely fasten the pallets together.
What kind of paint do you use on wood pallets?
Thomas Goodman says that although most wood is heat-treated, it won't stand up to the weather long-term. So, give it a few coats of outdoor paint for long-lasting results.
Frenchic and Rust-Oleum are popular options, and you can also get exterior paint from brands such as Lick and Farrow & Ball. If you want to keep the natural wood look, use an outdoor varnish.
Is pallet wood good for furniture?
Pallet wood is good for furniture provided it's not treated with chemicals. Many DIY retailers now sell pre-treated, kiln-dried and FSC accredited pallets – so you know it's safe to use.
According to Michael from The Paint Shed, you should always avoid the following kind of pallets for DIY furniture:
Stained pallets - this is because you don't know what the stain is or where it has been
Pallets stamped with MB - this is a code for methyl bromide, a very toxic insecticide
Coloured pallets - the paint is usually toxic and the property of a pallet rental company
Pallets stamped with EUR, an old logo indicating the pallets are old
Of course, there are plenty of wooden pallets you can upcycle for free, but just keep an eye for the things mentioned above. It's always a good idea to treat the wood to ensure it's suitable for outdoor furniture use.
Get the Ideal Home Newsletter
Sign up to our newsletter for style and decor inspiration, house makeovers, project advice and more.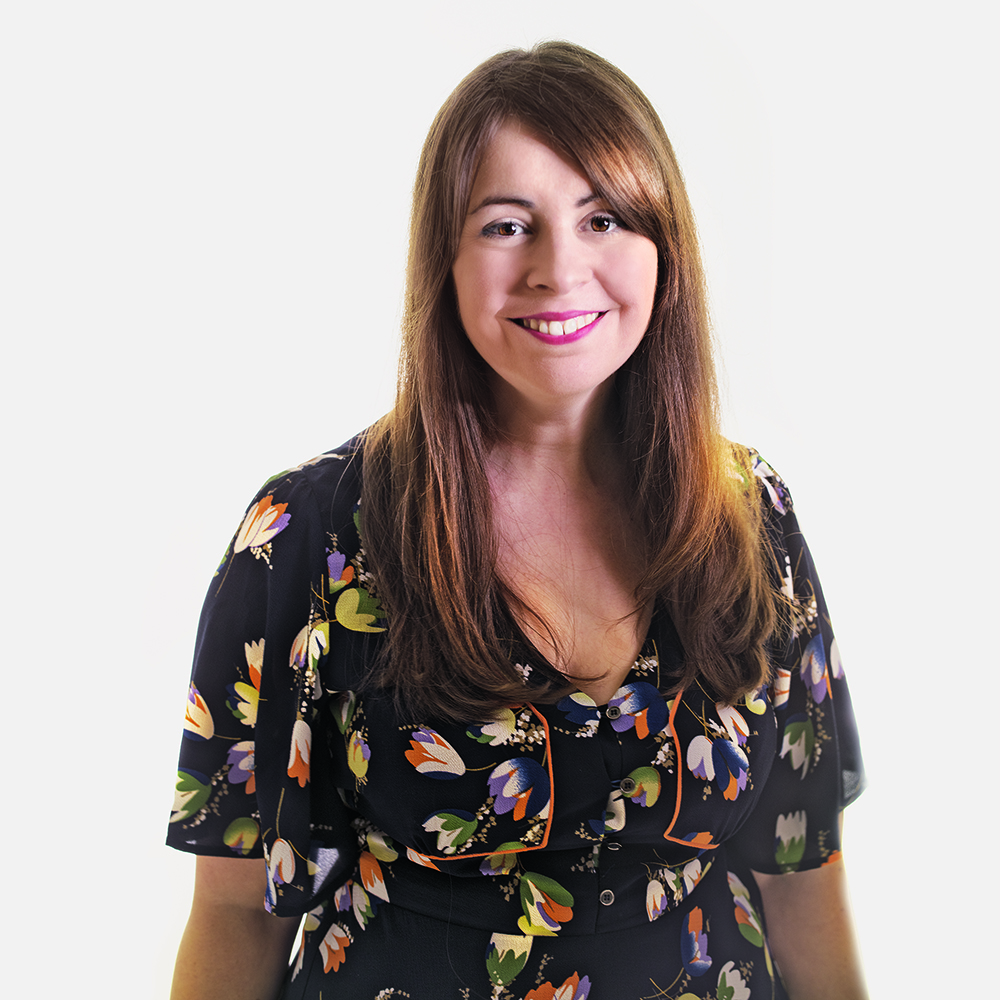 Amy Cutmore is an experienced interiors editor and writer, who has worked on titles including Ideal Home, Homes & Gardens, LivingEtc, Real Homes, GardeningEtc, Top Ten Reviews and Country Life. And she's a winner of the PPA's Digital Content Leader of the Year. A homes journalist for two decades, she has a strong background in technology and appliances, and has a small portfolio of rental properties, so can offer advice to renters and rentees, alike.