How to strip paint from wood - Upcycle your furniture in 4 easy steps
Looking for a design switch-up or fancy a new upcycling project? Knowing how to properly strip paint from wood is key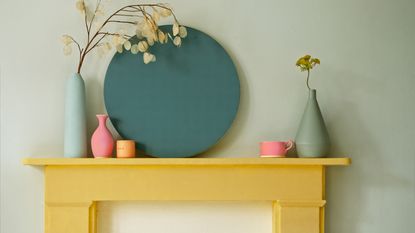 (Image credit: Future PLC/Dominic Blackmore)
If you're wondering how to strip paint from wood, you've come to the right place. We love to share easy DIY projects, and what could be easier than upcycling old furniture?
Of course, we know there are so many reasons why you might want to strip paint from wood. Maybe you accidentally painted your wardrobe doors the wrong shade of grey (don't worry, we've all been there), maybe you're looking to switch up the colour of your front door, or maybe you've got the ultimate upcycled furniture idea, and you just can't wait to get started.
Whatever the case, you'll be happy to know that you don't have to be a DIY expert to strip paint from wood. You just need a few tools, a little time, and some good ol' elbow grease.
How to strip paint from wood
Before we start, stripping paint from wood using paint stripper can be hazardous. So, it's always best to work in a larger, well-ventilated area and wear a mask, gloves, and eye goggles if you can. And remember to cover any expensive furniture or furnishings that could be damaged in the process! Now, let's get going…
What you'll need
Step-by-step
1. Inspect the wood
Although you may have the urge to strip paint from wood and get your upcycling juices flowing as soon as possible, it's important to inspect the wood before stretching your DIY fingers.
In some cases, it's not worth stripping paint from wood that is rotten, damaged, or cracked, as the item may not be fit for a practical purpose. And by checking this before you get started, you can save yourself some serious time and paint problems.
During this inspection, you should also keep an eye out for any rogue nails or screws and remove them - without compromising the structural integrity of the structure, of course.
While you can also cover door handles or knobs with tape, you might want to remove these before stripping the paint, too.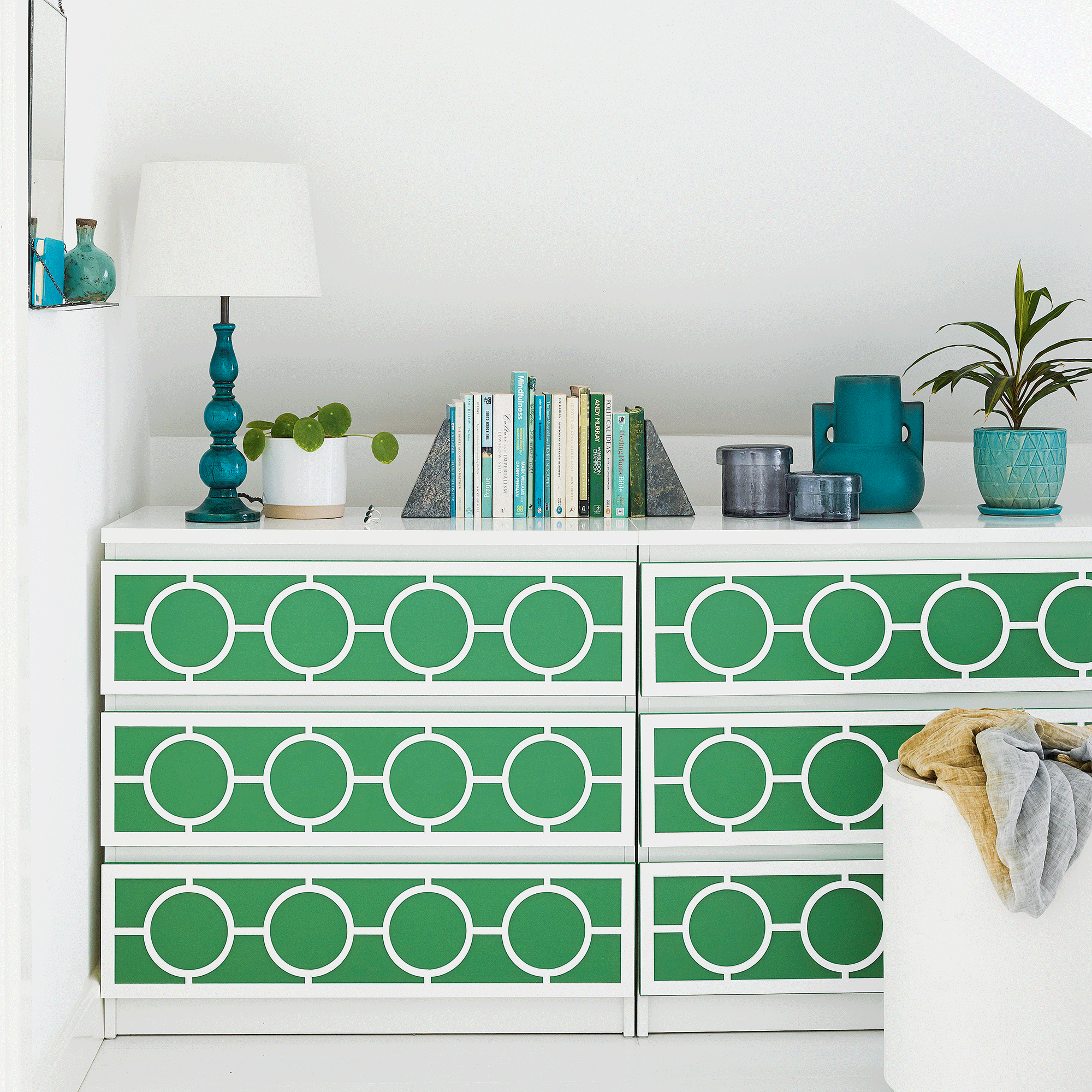 2. Apply the paint stripper
When you're certain that stripping paint from wood will be worth your while, apply a liberal layer of paint stripper to the wood using a roller or brush. Make sure that you cover all areas of the paint, including any nooks and crannies. You may need to use smaller brushes for this.
Although the paint stripper gets to work instantly, you'll need to wait around 30 minutes before you start to see real change. You may notice the paint starting to peel away from the wood or maybe even bubble on the surface.
If you are trying to remove multiple layers of stubborn paint, though, you may need to repeat this process a few times to get the desired result.
3. Scrape away the loose paint
Once the paint stripper has worked its magic and the paint has loosened, you can then go in and scrape it away from the wood.
It's best practice to do this with a paint scraper, but you may find that it's possible to lift away any small little nooks and crannies with wire wool or with a cloth you have lying around.
If the paint stripper has worked as intended, this process should be extremely easy. If you find the paint hasn't come loose from the wood, apply another layer of paint stripper.
4. Clean the wood
Paint stripper is extremely strong, and the chemicals in this product can be extremely damaging to wood if it's left on there. Because of this, you should give your wood a good clean.
'Once you have removed the paint, dust away the excess with a brush and give it a good clean with sugar soap - this step is crucial as you don't want this to get in the paint when completing your upcycling with the final coat of paint,' says Emma Bestley, Creative Director and Co-Founder of YesColours.
Alternatively, you could grab a clean cloth and soak it in warm, soapy water. Then, wipe it over the wood to remove any remaining paint stripper.
If you wanted to, you could also sand the wood after you've stripped the paint. But, of course, this all depends on what you intend to do next. If you plan to repaint the wood, sanding is essential.
In fact, interior and product designer Siobhan Murphy suggests using spray paint during your upcycling project. 'Rather than using traditional paint out of a tin, opt for spray paint which is cost-effective and creates a more refined and professional finish. Before spraying, ensure all surfaces are covered to avoid any product transfer,' she says.
Alternative ways to strip paint from wood
Although paint stripper is readily available and arguably the easiest product to use when trying to strip paint from wood, it's not the only option. If you're looking for a cleaner, more natural option, these could work for you instead:
Use vinegar: Vinegar has become a popular cleaning product, but it can also be used to strip paint. It's not as strong as a paint stripper, so it may take a few coats and some extra scraping on your part, but it's certainly an option.
Use a heat gun: It's possible to strip paint from wood by melting it, and a heat gun is the tool you need to do that. If you hold a heat gun at a 45-degree angle to the area you're trying to strip, you should be able to loosen it. Of course, this is a dangerous option, so you need to be careful.
Use sandpaper: Another possible option is using sandpaper to strip paint from wood. 'Sanding is the easiest and can be done by hand or with a tool depending on the size of the area,' says Sophie from Zhoosh Paints. 'For heavy paint stripping, a coarser sandpaper with 40-60 grit works well, then for smoothing or removing smaller imperfections, use an 80-120 grit sandpaper. Get a final smooth finish on your wood with 360-600 grit. Work slowly and never press too hard.'
FAQs
What is the easiest way to remove paint from wood?
The easiest way to remove paint from wood is to use a paint stripper. This product is designed specifically for that purpose, so why wouldn't you give it a go? All you need to do is apply a liberal amount of paint stripper to the wood and leave it for around 30 minutes - but always check the specific instructions on the label.
After a short amount of time, you should see the paint start to come loose. It'll start to bubble and come away from the wood, and then all you have to do is scrape it away with a paint scraper.
Repeat this process if you have particularly stubborn areas or particularly thick paint, and then finish by giving the wood a clean with sugar soap or warm soapy water.
What is the best tool to strip paint from wood?
When you've applied a paint stripper, you should use a paint scraper to remove it from the wood. This is a simple and easy-to-use tool that can be purchased fairly cheaply from any DIY shop.
You could also use wire wool to remove this paint, but you may find that this leaves unwanted scratches and scrapes on the wood underneath.
Get the Ideal Home Newsletter
Sign up to our newsletter for style and decor inspiration, house makeovers, project advice and more.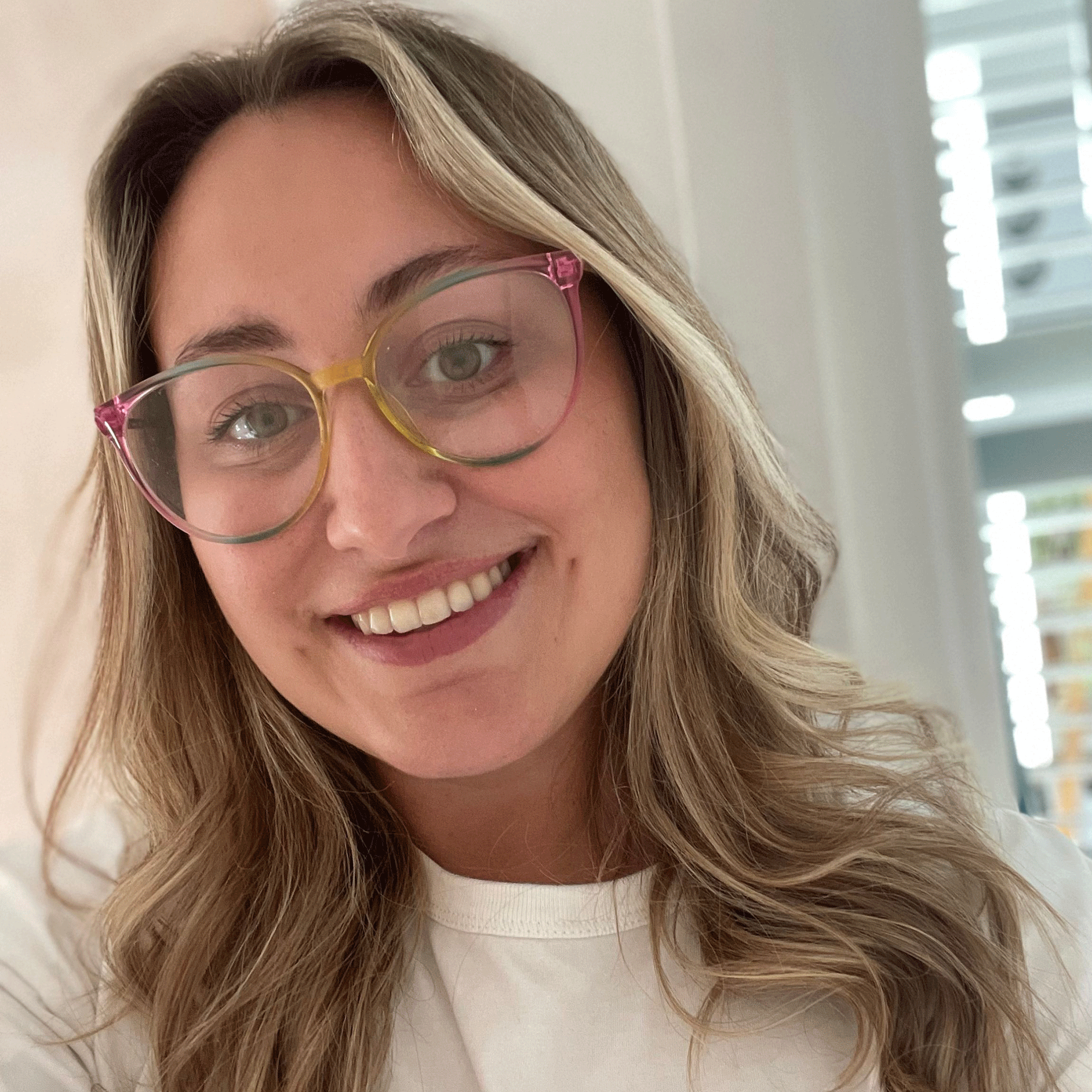 Lauren Bradbury is a freelance writer and major homes enthusiast. She graduated with a Bachelor's degree in English and Creative Writing from the University of Chichester in 2016, before dipping her toe into the world of content writing. After years of agency work, writing everything from real-life stories to holiday round-ups, she decided to take the plunge and become a full-time freelancer in the online magazine world. Since then, she has become a regular contributor for Real Homes and Ideal Home, and become even more obsessed with everything interior and garden related. As a result, she's in the process of transforming her old Victorian terraced house into an eclectic and modern home that hits visitors with personality as soon as they walk through the door.