Decorating experts shared the most common paint roller mistake that can lead to a DIY disaster
The mistake you're making when using a paint roller and how to avoid it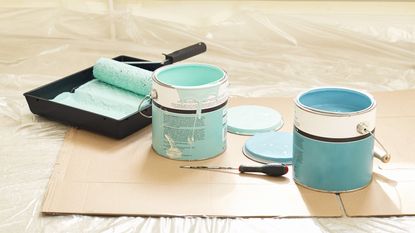 (Image credit: Getty Images/Bjarte Rettedal)
How to use a paint roller might seem straightforward enough. But in fact, there's more to it than what initially meets the eye. Once you master the technique of how to paint your walls with a paint roller, then decorating your home will be smooth sailing. But first, there are a few things you need to know, according to our pros.
Don't go at it without any preparation as that can result in a DIY disaster. In fact, the most common mistake when using a paint roller is dipping it too far into the paint, which results in a dripping mess or worse, uneven, paint-splattered walls.
So to avoid making this (or other) mistake, follow our simple expert-approved guide on how to paint a room using a paint roller.
How to use a paint roller
What you should do first is choose the right paint roller depending on your wall texture. 'You can choose the right roller by assessing the surface you want to paint,' advises Mandy Rippon, product manager at Frenchic Paint. 'If it has a rougher surface, you'll want a thicker roller. If it's a smooth surface, you'll want a thinner one.'
Once you've got your roller, your tray and your paint, it's time to pour your paint into the tray. But it's important to know how much paint you need to pour out. 'Take your paint and pour it into your roller tray so it's about half full,' recommends Pat Gilham, painting and decorating expert at MyJobQuote.co.uk, the UK's leading trades matching site.
The next step is perhaps the most important one as this is where most people trip up – saturating the roller with paint.
'Aim to have the roller saturated with paint, but not so much that it's dripping,' Mandy starts.
Pat continues, 'Get your roller and drag a good amount of the paint up the tray's ramp. Push your roller down the ramp in small, quick strokes. This ensures your roller turns and absorbs the paint all the way around the sleeve and lets the excess paint run off, back into the tray's reservoir.'
Instead, people often get carried away, which results in a fail. 'A common mistake is to dip the roller too far into the paint. Paint gets inside the sleeve and splatters out as you roll, creating mess and unevenly painted walls,' Pat explains. And nobody wants that.
Pat Gilham has worked as a freelance painter and decorator for over 20 years and specialises in domestic home decorating projects. He has also worked closely with MyJobQuote over the past 4 years to provide expert commentary and insights and has been published in a range of leading industry publications and news outlets.
FAQs
How do you paint with a roller without leaving marks?
There are a few different tips, tricks and paint ideas to achieve an even finish on your walls when painting with a roller.
Firstly, don't rush it. 'Painting takes longer than most people think, and so it's easy to fall into the trap of rushing. Try to not do this as you may miss spots or be left with an uneven layer. Take it steady,' Mandy says.
Another common error is not blending, according to Mandy. 'Try to blend the edges of each roll so as not to leave noticeable marks. You can do this by overlapping and smoothing the edges of the paint from the previous roll while it's still wet.'
Do you brush first then roller?
The expert advice is to start any painting project by first cutting in the wall's edges with a paint brush before going in with a paint roller.
'Use a brush to cut in at the wall's edges before you start rolling,' Pat advises. 'Load your paint roller up correctly and work methodically to achieve an even finish. Start near the middle of the wall and move slowly towards the edge using upward and downward strokes. This pushes any excess paint from your freshly-loaded roller outwards, so you leave behind an even coat of paint. Avoid starting at the edge with your roller as excess paint will be pushed into the corners, over your neatly cut-in line.'
And there you have it. That's the basics of painting with a paint roller, which is all you need to achieve evenly painted walls.
Get the Ideal Home Newsletter
Sign up to our newsletter for style and decor inspiration, house makeovers, project advice and more.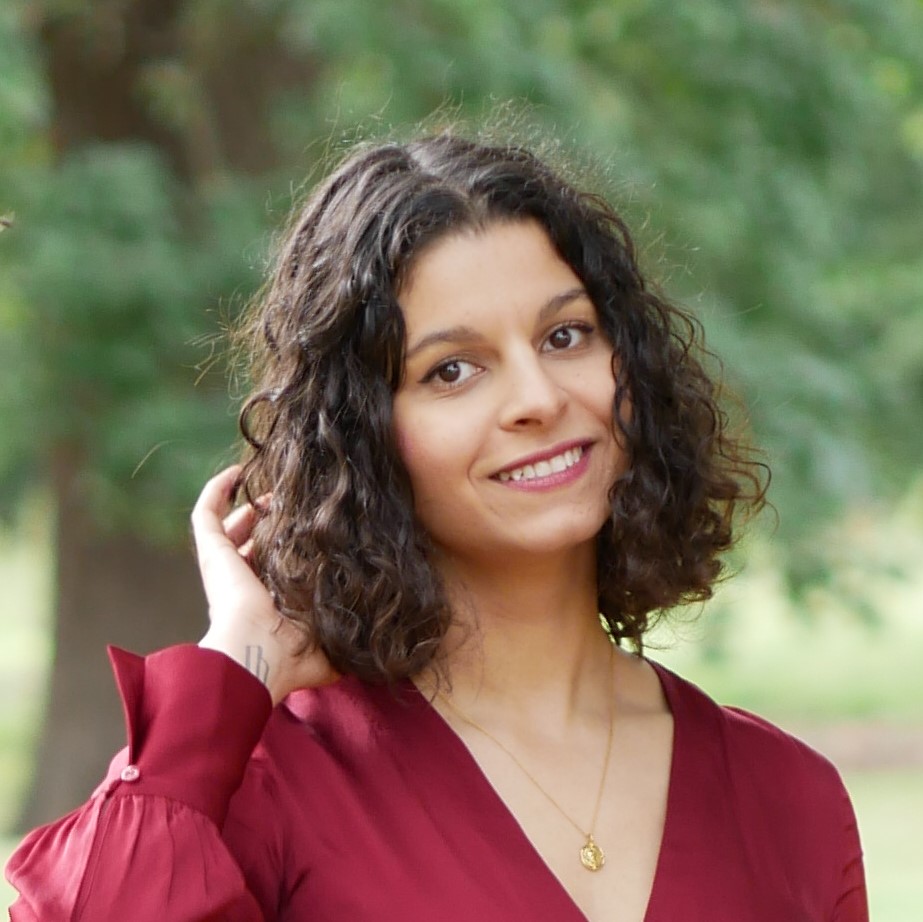 Sara Hesikova has been Ideal Home's News Writer since July 2023, bringing the Ideal Home's readership breaking news stories from the world of home and interiors. Graduating from London College of Fashion with a bachelor's degree in fashion journalism in 2016, she got her start in niche fashion and lifestyle magazines like Glass and Alvar as a writer and editor before making the leap into interiors. She feels the two are intrinsically connected - if someone puts an effort into what they wear, they most likely also care about what they surround themselves with.