Spray paint is the secret Instagrammers are using to update their kitchen appliances - but this hack comes with a warning
Should you be spray painting your kitchen appliances? Experts share their tips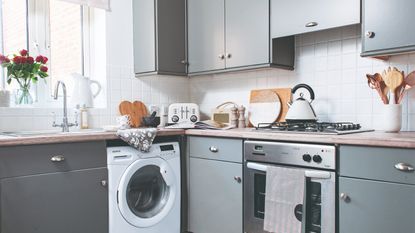 (Image credit: Future PLC/Colin Poole)
Are you unhappy with the colour or finish of a kitchen appliance in your possession? Have you ever thought of spray painting kitchen appliances? Whether the discontent is down to your evolving tastes or the colour scheme of your kitchen changing and said appliance no longer fitting in. Rather than getting rid of the coffee machine, microwave or fridge in question to replace it with a shiny new version, we offer a much cheaper (and fun) way of upgrading it. Paint! It's that simple.
Turns out you can paint more than just walls or reclaimed furniture. How's that for a paint idea? You can paint your fridge for a colourful makeover too. And if you're looking for more adventurous painting ways then you can use spray paint to update your kitchen.
Maybe it has never even crossed your mind or perhaps you've been flirting with the idea after seeing your favourite Instagram influencer spray painting their appliance. That's how we first thought of it, coming across Arthty Ragupathy's sage green coffee machine on her account @av.home, which is a result of her own DIY spray paint job. So we had to find out from our experts whether this is something we should be attempting ourselves and they've shared both their tips and their warnings.
Spray painting kitchen appliances
While spray painting your kitchen appliances is certainly a viable option of updating the look of your kitchen, decorating professionals share a few warnings worth considering before you get spraying.
Firstly, this treatment will make the item unreturnable.
'If you're considering spray-painting appliances you need to be aware that this will void any warranties or insurance cover you have for these items. That's why expensive appliances such as range cookers are best re-enameled or powder coated by an experienced or approved company,' advises Pat Gilham, painting and decorating expert at Myjobquote.co.uk.
He adds, 'Some appliances are more suitable than others for this type of treatment. You can damage parts and make your appliance dangerous to use. Especially if you spray around sensitive electrics, heating elements and vents. So, choose your project wisely.'
Another key point is the choice of your paint as explained by Natalie White for Rated People, 'Do not use regular spray paint, it isn't designed to withstand the temperatures some appliances can get to, and you want to make sure whatever you use is safe for your kitchen.
'You want to make sure it's durable and safe, so heat resistant paint is the best paint for the job. You can also get heat resistant, food safe paint which is a great option if you're wanting to update things such as cookers, where there could be some crossover when cooking.'
Last warning is against spray painting (or painting in general) the interior of your appliances.
'Never spray inside appliances such as fridges and microwaves. Paints, including specialist appliance paints, aren't designed for this. The paint is likely to contain chemicals and metals that make them unsafe,' Pat warns.
How to spray paint kitchen appliances?
Despite those dire warnings, we are still team spray paint. And our experts agree that this can be a great way to change the colour - or finish as you can choose between matte and glossy - of your appliance.
'Spray painting certain appliances can sometimes be easier than painting them with a brush, as you'll be able to reach those hard to get to areas whilst achieving a nice even finish,' Natalie confirms.
So if you've decided to give spray painting a go then start by switching off and unplugging your appliance. Then give it a good clean to rid it of any grease, dirt or rust.
If you've given spray painting a shot before and know how to spray paint door handles for example, then you'll know how messy this can get. Which is why moving it outside is recommended if possible. This will most likely be doable with smaller appliances like coffee machines or microwaves. But fridges or dishwashers? Not so much.
'Make sure you prep the area before you start by placing down old sheets or plastic sheeting to protect counters and floors. You also want to make sure there's as much ventilation as possible, so open some windows to get some air flowing through the room,' Natalie recommends.
Protect yourself by wearing appropriate clothing and accessories - cover your skin with long sleeves and gloves, eyes with goggles and mouth with a mask.
Then it's finally time to spray paint. If it's your first time, then do a test run on something like a piece of cardboard to practise.
'Unless it's a self-priming paint, prime first, so your spray bonds properly and doesn't flake off,' Pat advises. 'Give it two or three coats, building it up in lightly-sprayed layers. Spray with sweeping motions from side to side and try to keep the nozzle at a constant distance from the surface. This will give you a nice, even finish.'
What kind of spray paint can you use on appliances?
When spray painting kitchen appliances, opt for heat-resistant paint. And even better yet, make it food-safe too.
'Do select your spray paint carefully,' Pat says. 'Make sure it's suitable for the surface. You may need to check with the manufacturer to see if your appliance is made from stainless steel, aluminium or PVC. An epoxy or enamel spray paint designed for appliances is usually best. But do check that it's got the right attributes for the job, such as resistance to heat and temperature fluctuations and protection against rust and oxidization.'
We can't wait to do this ourselves now that we know how.
Get the Ideal Home Newsletter
Sign up to our newsletter for style and decor inspiration, house makeovers, project advice and more.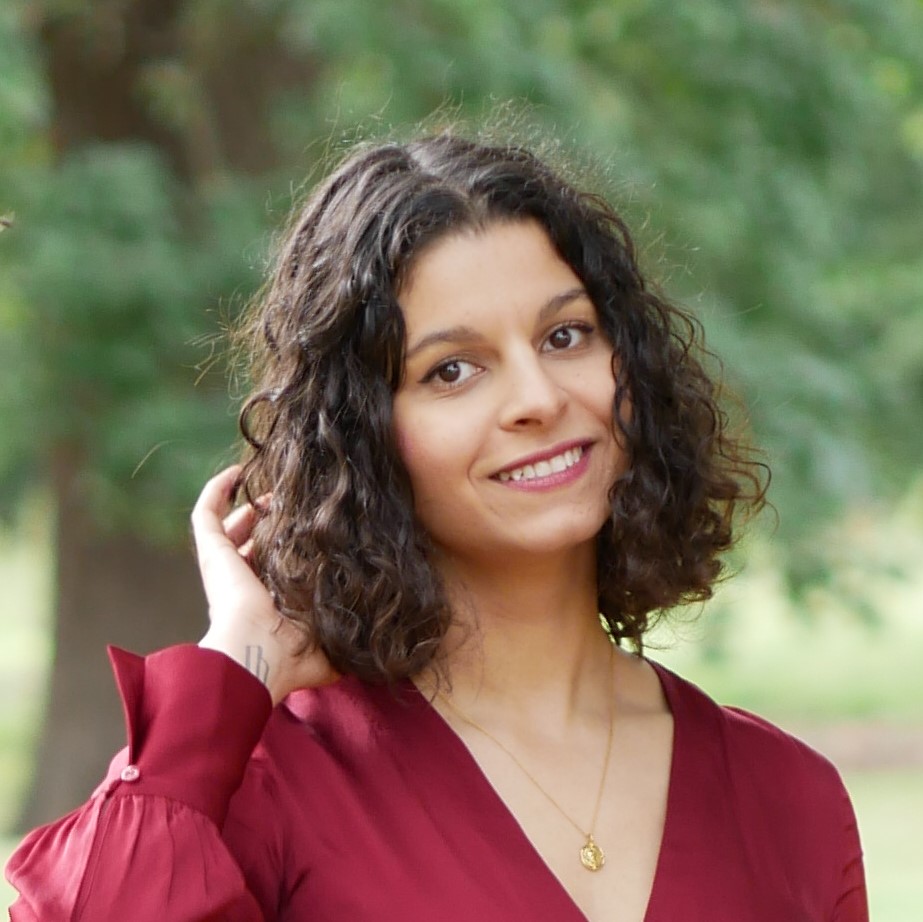 Sara Hesikova has been Ideal Home's News Writer since July 2023, bringing the Ideal Home's readership breaking news stories from the world of home and interiors. Graduating from London College of Fashion with a bachelor's degree in fashion journalism in 2016, she got her start in niche fashion and lifestyle magazines like Glass and Alvar as a writer and editor before making the leap into interiors. She feels the two are intrinsically connected - if someone puts an effort into what they wear, they most likely also care about what they surround themselves with.