I tried the budget Drew&Cole Adoro pizza oven and gave it an easy five stars. Here's why
The Adoro from Drew&Cole was a 5-star first pizza oven experience for our reviewer. It's only £180!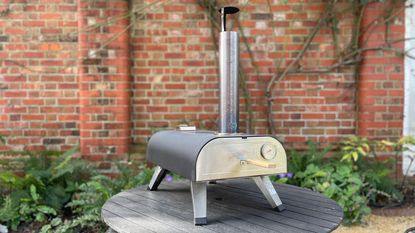 (Image credit: Future PLC/Heather Young)
My whole family of pizza-lovers were big fans of this affordable wood-fired pizza oven. It makes easy work of cooking a delicious wood-fired pizza. It heats up quickly and each pizza only takes a minute to cook, so it's a great family-friendly addition to an outdoor space. The price is affordable (RRP £179.99) compared to others on the market, making the Adoro a great option if you're trying out a pizza oven for the first time.
Reasons to buy
+

Affordable - comes with a pizza peel

+

Built-in thermometer

+

Makes delicious wood-fired pizza in 60 seconds
Reasons to avoid
-

No cover included

-

Hard to transport without a bag

-
Why you can trust Ideal Home Our expert reviewers spend hours testing and comparing products and services so you can choose the best for you. Find out more about how we test.
My family are big pizza fans, which is why when it came to trying out the Drew & Cole Adoro oven, I jumped at the chance. We've tried most of our local delivery options (and a fair few pubs and restaurants, too!) – we also make a lot of pizzas at home ourselves. When making our own pizzas, we've had to cook them in a conventional oven. While they do taste good, they definitely lack that extra special wood-fired flavour that a lot of our all-time favourite pizzas have had.
In the long-term, my husband is keen to build a pizza oven as part of his grand plans for an outdoor kitchen in our garden, but we've been keen to try a portable pizza oven until that happens. After checking out all the best pizza ovens around, and the Adoro from Drew&Cole seemed like a great option for us.
Drew&Cole Adoro pizza oven specs
Type: Wood-fuelled
Pizza size: 12in/30cm
Cooking surface: 1500g cordierite stone
Size: 71.5 x 36 x 54.5 cm
Weight: 10.8kg
Temperature: 350-450°C/XXºF
Cooking time: 60 seconds
Features: Built-in thermometer
Who tested this pizza oven?
Heather is Ideal Home's Editor in Chief. She lives with her husband Ben and 13 year-old twins, and the whole family are big pizza lovers (especially Alfie, her son).
Drew&Cole sent Heather the Adoro pizza oven for review, and Heather and her family have tested it on numerous occasions over the summer of 2023.
Unboxing, first impressions & set up
It took us less than five minutes to assemble the Adoro, as the main body comes assembled and you just have to unfold the four legs. You slot in the ash tray and the hopper and then place the pizza stone into the oven. The only tool we needed was a Phillips screwdriver to attach the door handle to the door using screws.
The chimney pipe slots into place, and you pop on the chimney lid. Then you place the pellet grid into the fire box and slot that into the back of the oven. There's a separate fire box handle which you use to open both the fire box and the hopper lid, and the hopper shovel (which you use to shovel wood pellets) doubles as a cover for the chimney pipe when the oven isn't in use.
The Adoro came with a user manual that included easy to follow, step-by-step assembly instructions with diagrams.
The Adoro pizza oven includes:
Double layered cooking chamber and powder-coated carbon steel shell
Door with handle and built-in thermometer
Pizza stone made from 1500g cordierite
Pellet box with burner grate to collect ashes
Detachable chimney and vent with detachable chimney cap
Folding legs
Charging hopper
Pizza peel
You'll need to buy your own natural firelighters and wood pellets, as these don't come with the oven.
What is the Adoro Pizza Oven like to use?
Testing the oven was an all-family activity, with my husband lighting the oven, and doing most of the cooking, and my 13-year-old twins and I prepping the dough and assembling the pizzas ready for cooking.
The Adoro pizza oven is wood-fuelled so we used wood pellets for a classic wood-fired flavour. These are the instructions we followed.
Attach the door
Remove the fire box and add a scoop of natural wood pellets
Place the fire box on a non-flammable surface and light the pellets (we used natural firelighters)
Insert the fire box back into the oven and allow to burn for 15-20 minutes
Open the hopper lid and top up the hopper (this feeds pellets into the fire box)
When temperature reaches 350-450°C you're ready to cook!
How to maintain temperature
You need to keep an eye on the temperature level while you're cooking, as it drops every time you open the door. The other thing that you need to remember to do is check the pellet level in the fire box. Drew&Cole recommend that you keep the pellet hopper at least half full throughout cooking to keep the burning performance as consistent as possible.
We found that the temperature recovered quickly after closing the door, and the built-in thermometer is clear and easy to read.
The user manual advises that if you're cooking for over an hour, you should use a poker to encourage any build up of ash in the fire box to fall through into the ash tray, to optimise burning performance.
Making pizza with the Adoro
While we haven't used a pizza oven before, my family are well-practised in making pizzas ourselves, opting for frozen dough if time is short, or making our own from scratch when we really want to go to town.
Once the Adoro was up to temperature, we transferred the uncooked pizza onto the pizza peel, opened the door and slid the pizza easily into the oven. We shut the door and left it for about 30 seconds, before opening the door to check on the progress. We then used the peel to turn the pizza before closing the door again and leaving for a further 30-40 seconds, depending on how well you like your pizza cooked.
This is all very easy to do, although the door is a little fiddly to remove and put back in place (it's not hinged, instead you use the handle to lift it on and off the oven opening).
You need to be quick with these tasks so that the door is open for as little time as possible, otherwise the temperature drops and you need to wait for it to come back up to temperature before cooking the next pizza.
As well as cooking pizzas for our family of four, we have also used the Adoro for my son's pizza party, when we prepped and cooked pizzas for seven people. The quick cooking time is great for catering for a group like this, but it's worth bearing in mind that you obviously need to cook one pizza at a time, so they won't all be ready at once.
You can also download the free Drew&Cole app, which includes a library full of recipes, including how to make a classic pizza dough and pizza sauce.
What else can you cook in the Adoro pizza oven?
You can buy a griddle pan separately for use with the Adoro (it doesn't come with the pizza oven). When the oven is up to temperature, you place the griddle pan onto the pizza stone in the oven for five minutes to preheat it.
We didn't test the griddle pan ourselves, but recipes that use the griddle pan on the Drew&Cole app include BBQ chicken breasts, steak, salmon and halloumi and veg kebabs.
How portable is the Adoro pizza oven?
The Adoro is reasonably lightweight (just over 10kg), and has folding legs and a detachable chimney, which make it fairly easy to move around, but it doesn't come with a bag so it's quite awkward to lift.
When you've finished cooking, you need to leave any remaining pellets in the fire box to burn through, which can take up to 90 minutes, and then wait for the oven to fully cool before you try to move it.
We're keen campers and have a campervan, and we'll definitely be packing the Adoro for our next camping trip.
Cleaning
To clean the pizza stone, you just take it out of the oven and clean it with a little hot water. You must make sure the pizza stone is completely dry before using or storing it.
If you want to get rid of any stains on the pizza stone, Drew&Cole recommend making a paste from equal parts water and bicarbonate of soda, then using it to scrub the stains with a brush. Wipe clean and allow to dry.
The ash tray is easily cleaned - simply empty out the ash and wash the tray with warm soapy water.
To prolong the life of the Adoro, the manual recommends not leaving it outside unprotected and using an oven cover when not in use. However, the oven doesn't come with a cover, and Drew&Cole don't sell one, so we picked one up on Amazon to keep it covered over the winter months.
Should you buy the Adoro Pizza Oven?
If you're a fan of delicious wood-fired pizza, then absolutely! I hadn't used a pizza oven before, but the pizzas we cooked in the Adoro definitely rival our best local takeaway (which is really, really good). In fact, my son made the bold declaration that his was the best pizza he'd ever tasted – and he's eaten a fair few!
It's easy to use, heats up quickly, and cooks your pizza in a minute, so it's perfect for family meals. There's also little cleaning up required afterwards, which is always a plus for me.
At the really reasonable price of £179.99, I think it's great value for money, and we'll soon be saving compared to what we were spending on takeaway pizzas. For this price, getting the pizza peel included is brilliant, and I don't feel too bad about having to buy a cover myself. It's a considerable saving on the Ooni Fyra (RRP £249) which doesn't come with accessories, pizza peel or a built-in thermometer, so I think the Adoro is a worthy rival for the crown of best entry level pizza oven.
Get the Ideal Home Newsletter
Sign up to our newsletter for style and decor inspiration, house makeovers, project advice and more.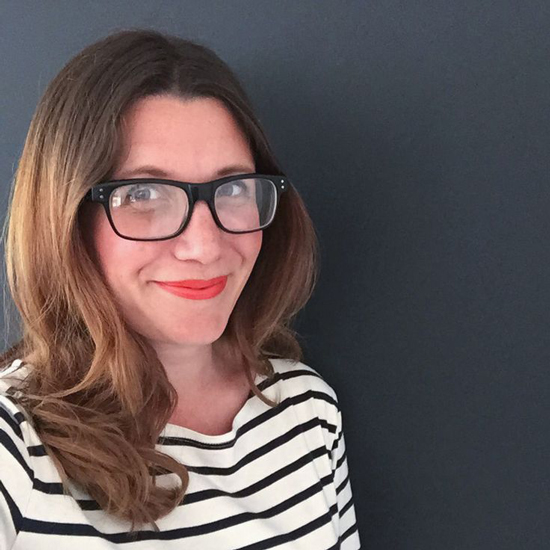 Heather Young has been Ideal Home's Editor since late 2020, and Editor-In-Chief since 2023. She is an interiors journalist and editor who's been working for some of the UK's leading interiors magazines for over 20 years, both in-house and as a freelancer.