Alan Titchmarsh has issued a warning over the rewilding trend, but experts disagree…
The rewilding trend is causing controversy once again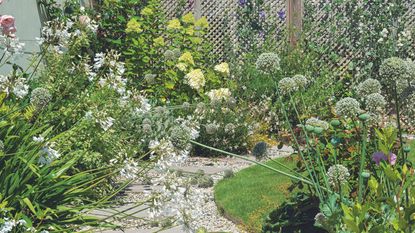 (Image credit: Future)
Alan Titchmarsh is one of the UK's most renowned gardening experts. In fact, for a very long time, he was likely the only gardening expert we could name off the top of our heads, which meant that we would always take his garden ideas as gospel.
Nowadays, though, things have changed. There are so many brilliant voices in the gardening community that we can turn to when we need to figure out how to plan a garden, learn how to nurture our plants or keep up to date with the latest garden news. Like, so many.
Still, though, Alan has always held a special place in our hearts, which is why our ears pricked up when we learned that the author and TV personality has found himself unexpectedly mired in controversy this week. And rewilding, aka the same lazy gardening trend that Buckingham Palace has been championing for years.
Alan Titchmarsh has always been one of our favourite people to turn to for garden ideas, but the author and TV personality has once again proven that he's starting to become...
Well, that he's starting become a little out of touch when it comes to keeping up with certain garden trends.
Now, we already know that Alan isn't a fan of rewilding, despite the fact that it has positively dominated at Royal Chelsea Flower Show and the Royal Hampton Court Garden Festival of late – and won plenty of fans (and awards) in the process, too.
Once upon a time, Alan insisted his opposition to the gardening technique –which Rewilding Britain says helps encourage 'the return of threatened and missing species, and embraces the ebb and flow of nature, allowing animals, plants, birds and the elements to shape our landscapes and habitats over time' – was simply down to a matter of taste.
Now, he's decided to try a different tactic, and claim that rewilding is bad for the environment.
Speaking at a a House of Lords investigation, Alan told peers: 'Domestic gardens and well-planted parks offer an opportunity to all forms of wildlife – be they birds seeking nesting sites in hedges, berried plants that provide winter food, or shrubs that offer shelter to mammals.'
'Domestic gardens, with their greater plant diversity, offer sustenance and shelter to wildlife from March through November,' the Love Your Garden host added, as per the Daily Mail.
'Nine months of nourishment. A rewilded garden will offer nothing but straw and hay from August to March. A four-month flowering season is the norm.'
Alan, of course, previously urged the Royal Horticultural Society, which judges and organises the Chelsea Flower Show, to stop 'pandering' to this ecofriendly trend and instead celebrate gardening.
The show's 'prime aim' should be to 'celebrate horticultural excellence', wrote Alan in Country Life magazine.
'I can't think of anyone who would argue with that,' he continued. 'It's only that, sometimes, it is obscured by the need to demonstrate that gardeners are not dyed-in-the-wool traditionalists, but vibrant folk with a finger on the current environmentalist pulse.'
'This can lead us down a garden path that endangers the very things we ought to cherish.'
To understand this ongoing news story, first cast your mind back to 2022, the year which gardening enthusiasts will undoubtedly remember for when an unconventional garden by Lulu Urquhart and Adam Hunt was named the winner of the Chelsea Flower Show.
Featuring a dam and sticks pre-gnawed by beavers, it was a huge coup for the rewilding movement, and it has since sparked a huge trend for gardeners finding easy ways to support wildlife with their designs.
And, for the less green-fingered among us, there are still plenty of ways to celebrate and work with nature, rather than against it in our own backyards, too – whether that means swapping out our grass for a low maintenance lawn option, or even just partaking in No Mow May.
Alan may mean well, but his words haven't been well received by gardening experts.
Among those who have expressed disappointment over Alan's comments is Catherine Capon, rewilding advocate and communications consultant at the digital tree planting platform Treedom, who is on a mission to green the planet and rewild our ecosystems with trees.
'It is my belief that rewilding and gardening are not mutually exclusive concepts, but rather can complement each other harmoniously,' says Catherine. 'In fact, I believe that putting nature and biodiversity at the heart of gardening is an exciting movement that can have huge benefits for British ecosystems.'
'Rather than viewing rewilding and gardening as an "either/or" situation, we can embrace an inclusive approach that combines the best of both worlds. And, by incorporating elements of rewilding into our gardens, we can create spaces that are not only aesthetically pleasing but also support and enhance local ecosystems.'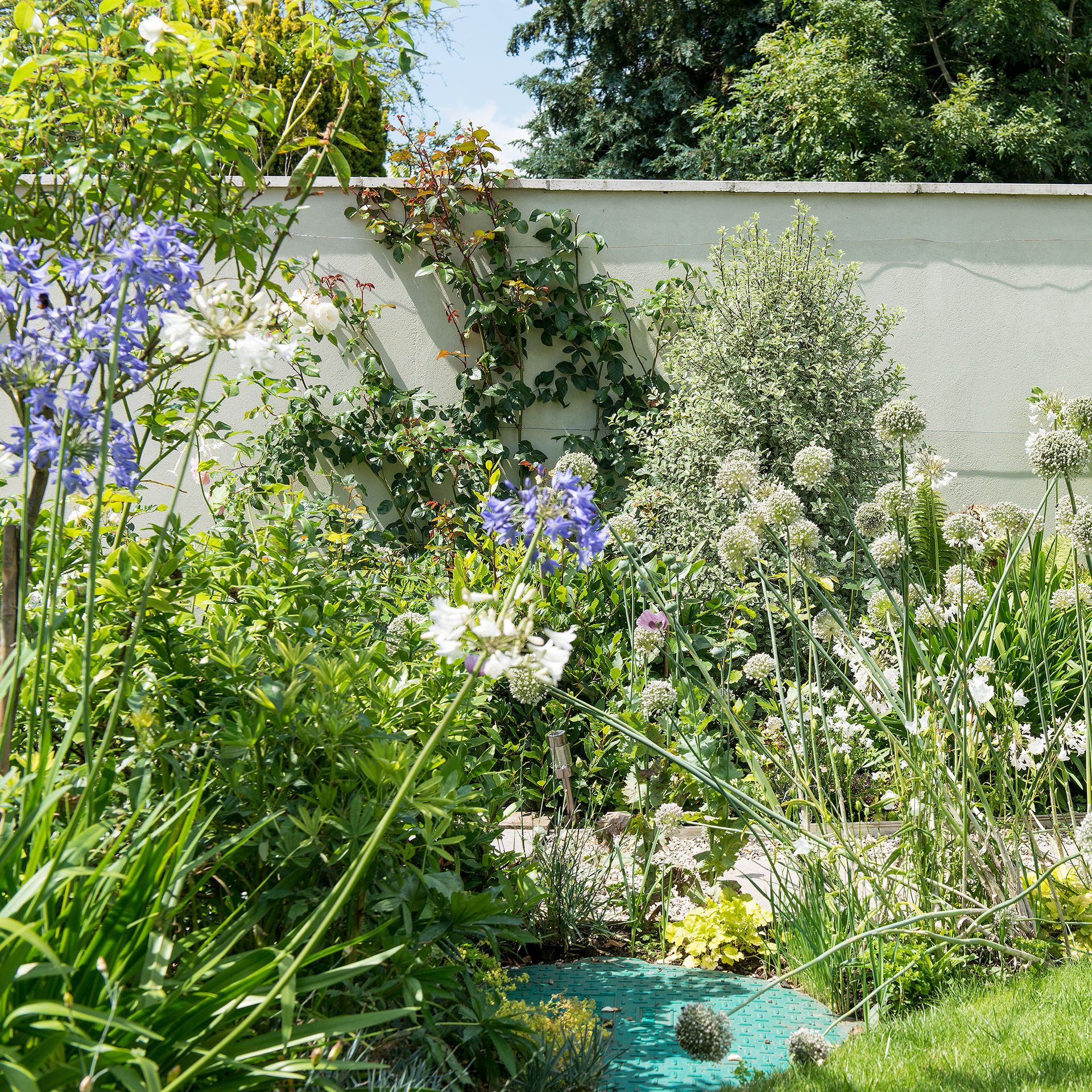 'It doesn't have to dominate your garden,' agrees Christopher O'Donoghue, one of the gardening experts and directors at Gardens Revived. 'You can just assign areas within your garden to be rewilded.'
'Personally, as a gardener I find it great when there's a balance between myself and nature. Instead of constantly fighting against what nature wants to do, you're working with it to create something more harmonious – and surely anything that teaches us more about the natural world is a positive thing?'
Easy ways to embrace the rewilding trend
Tempted to try the rewilding trend for yourself?
Catherine suggests the following:
Plant native plants: this will provide essential habitats and food sources for local wildlife, helping to restore balance and preserve the delicate web of life. Moreover, native plants are often well adapted to the local climate and require less maintenance, making them an excellent choice for sustainable gardening practices.
Minimise the use of chemicals in our gardens: this is not only beneficial for the environment but also for our own health. It allows natural processes to unfold, enabling beneficial insects, birds, and other wildlife to flourish. In doing so, we can create a vibrant and resilient ecosystem within our own backyard.
Welcome pollinators: there are plenty of ways to transform your backyard into a bee-friendly garden, and it's one of the quickest and easiest ways to do your bit for the rewilding movement.
So while rewilding might be the fashion right now, it's a trend that isn't going away anytime soon. And, if we're pandering to anyone, it's the planet itself – and that can only be a good thing.
Or, as Catherine says: 'by integrating rewilding principles into our gardening practices, we can create beautiful and ecologically thriving spaces that benefit both humans and wildlife alike.'
'It is an opportunity to celebrate the resilience and adaptability of nature, recognising that our actions can make a positive difference in restoring and preserving British ecosystems.'
'Let us embrace this exciting movement and work together towards a more sustainable and biodiverse future.'
Get the Ideal Home Newsletter
Sign up to our newsletter for style and decor inspiration, house makeovers, project advice and more.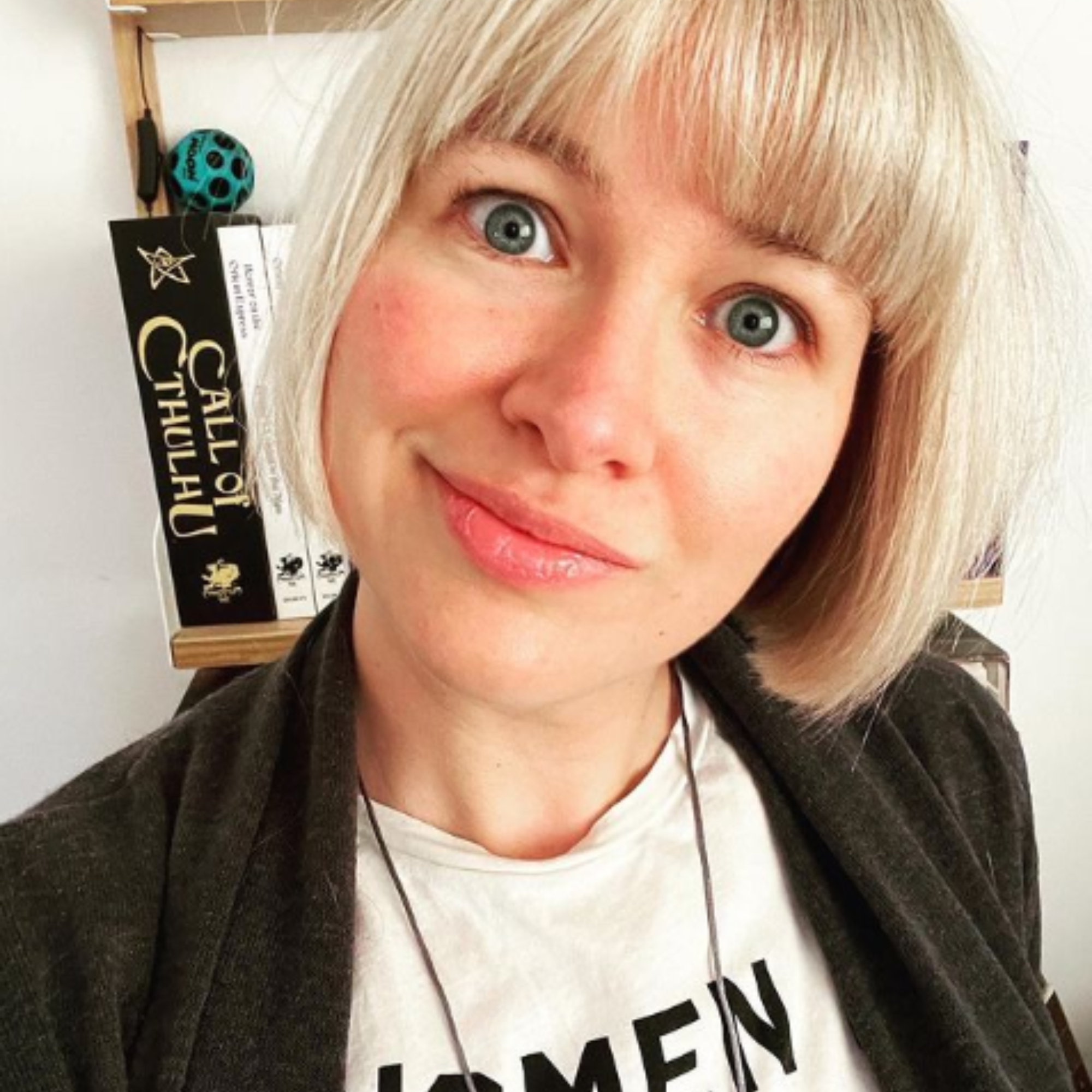 Kayleigh Dray became Ideal Home's Acting Content Editor in the spring of 2023, and is very excited to get to work. She joins the team after a decade-long career working as a journalist and editor across a number of leading lifestyle brands, both in-house and as a freelancer.