Why you shouldn't mow your lawn this month (no matter how long the grass gets)
Fight the urge to get the lawn mower out – you won't regret it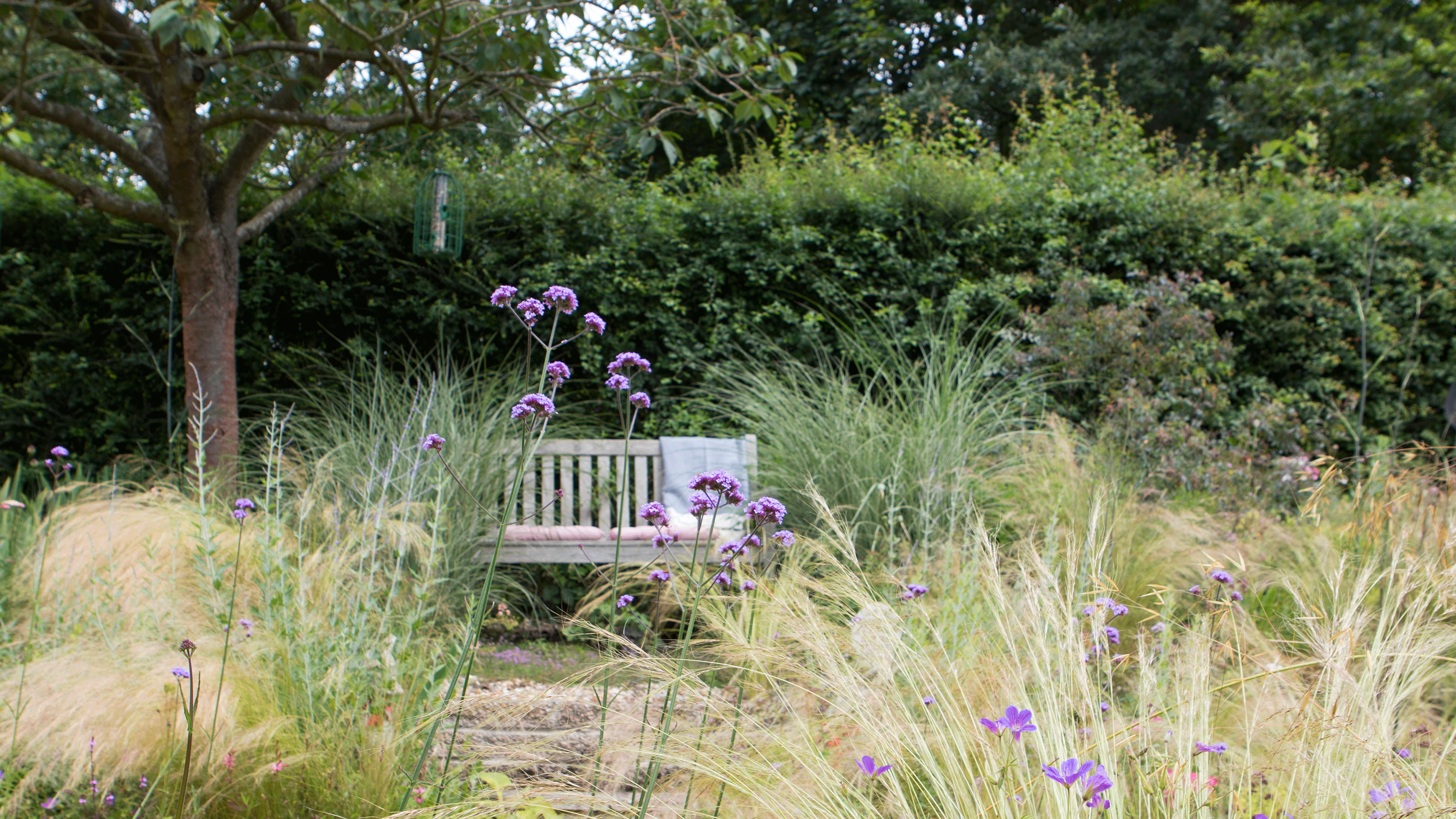 (Image credit: Future PLC / James French)
Warmer weather is often accompanied by the alluring scent of freshly cut grass, but before you crack out your best lawn mower there is a very good reason you should be waiting until the start of June, and it's called 'No Mow May'.
You might want to get a jump start on making sure your lawn looks neat and tidy and ready for the garden party ideas ahead. Plus, let's face it nearly every single list of lawn care tips out there starts with cutting the grass.
However, experts have recommended holding off on mowing your lawns until the month is out. No Mow May which lasts, as you probably guessed, for the whole month of May is a time to liberate your lawns and let them grow long and free.
Many of our Editors are already on board with the No Mow May movement, and are leaving their lawns locked up for the rest of the month (and some a bit longer). 'Letting your lawn grow longer and wildflowers pop up has huge benefits for pollinators and biodiversity, but can also look beautiful,' says Rachel Crow, Editor of our sister magazine Period Living, and our in-house gardening pro.
'Rather than fight the dandelions, daisies and other flowers that naturalise in the grass, see the beauty in them, and enjoy watching pollinators, including bumblebees and butterflies feed off them. They are important to a garden's ecosystem, and you'll enjoy healthier plants as a result of the influx of more beneficial insects and birds.'
What is No Mow May?
First launched in 2019, No Mow May is Plantlife's annual campaign calling all gardeners to refrain from mowing their lawns and green spaces in May.
That's one whole month off for your mower – or 31 days of lush grass growth, if you prefer.
'We've lost nearly 97% of flower-rich meadows since the 1970s and with them gone are vital food needed by pollinators, like bees and butterflies,' explains the Plantlife team.
If we all mow less, they add, the pollen count on our lawns can skyrocket, boosting the amount of nectar available for pollinators. And this doesn't just benefit wildlife garden ideas: it also helps deliver enormous gains for communities and the climate – not to mention your garden, too.
Gardening presenter Monty Don is among the earliest advocates for the No Mow Movement explaining on his blog that 'at Longmeadow we restrict this to paths and try and let as much grass as possible grow long and planted up with spring bulbs and wildflowers. This looks beautiful and is so much better for insects and all forms of wildlife than a neatly mown lawn.'
In fact, for him May isn't long enough to ditch the lawnmower, he recommends holding off until after the longest day of the year in June. 'This gives the foliage of the bulbs time to die back and feed next year's bulb and subsequent flowering. The grass can then be cut if it has been hot and dry although sometimes I leave this as late as mid August,' he explains.
What should you do before letting your lawn grow?
Catherine Capon, rewilding advocate and communications consultant at the digital tree planting platform Treedom, who is on a mission to green the planet and rewild our ecosystems with trees, says it's a good idea to take a look at your lawn before you begin.
'I would recommend downloading a plant ID app, such as PlantSnap, to help you identify and remove any non-native plants,' she says, 'as these non-native species could harm local flora and fauna by taking up all the resources.
'If you replace these with native species that support the local wildlife you are much more likely to see your garden come to life.'
If you want to use No Mow May to turn your lawn into a meadow filled with with nectar rich wildflowers Sarah Raven says you will need to mow the lawn down to 5cm before sowing any wildflower seeds.
'Wildflower seedlings can be planted in enriched soil or an established grass area. Before planting the seedlings, mow the grass to less than 5cm and remove competition from any other long leaved grasses and flowers,' she explains.
Catherine adds: 'Try to avoid any use of pesticides because this can be harmful to local wildlife and native flower species. Instead, you can use natural methods to control pests.
'For example, try introducing natural predators (you can welcome insects into your home using a wooden insect house) or using companion planting by planting plants together that are mutually beneficial.
'This is a similar concept to the regenerative farming method of agroforestry that Treedom uses, where we plant trees deliberately alongside traditional agricultural crops. This is amazing for biodiversity, soil fertility and long-term carbon uptake.'
What happens if you don't cut the grass?
It might feel strange to let your grass grow as long as it pleases for a month, but it's actually a really good idea to do so, says Christopher O'Donoghue, one of the directors and RHS-trained experts at Gardens Revived.
1. Greener grass
'Mowing is such a big part of lawn maintenance, but it's not always the best way to keep your grass looking its best,' reveals Christopher, explaining that the grass blade is where the plant works its photosynthesis magic to produce the food it needs for good root and shoot growth.
'The shorter the grass, the less food it produces,' he continues, 'so keeping it longer gives it a chance to build up its reserves. This makes for better roots and greener, lusher-looking grass.'
2. Less watering
'Keeping your grass long helps to protect the ground underneath from the sun, which means it won't dry out as quickly as it would if you were mowing the lawn regularly,' shares Christopher.
'This means you won't have to water as much, and that's exactly what you want ahead of a hot summer and any hosepipe bans later down the line.'
3. Fewer weeds
'A weed is just a plant that's growing in the wrong place,' says Christopher, 'but it's harder for weeds to germinate in long grass, as they don't have as much access to sunlight as they usually would.'
4. A happier garden – and happier gardener!
'Mowing is a time-consuming job,' says Christopher, 'so use this as an excuse to relax a bit. Let the grass and wildflowers grow, encourage bees, butterflies and wildlife back into your garden, and watch as these busy pollinators work their magic on all of your bedding and flowering plants, too.'
He adds: 'Your whole garden will benefit from a bit of rewilding, not just the grass.'
How can you take part in No Mow May?
It's incredibly easy to take part in No Mow May.
All you need to do is:
Register for Every Flower Counts at plantlife.org.uk
Bid adieu to your mower (you'll be reunited come the end of the month)
Sit back and relax, ideally with a cuppa. You've earned it!
Wooden Insect & Bee House
Encourage more wildlife and biodiversity in your garden while doing no-mow May with one of these charming insect hotels
Easy To Grow Meadow Garden
If you're looking for a way to add more colour while growing your lawn sow meadow flower seeds over your lawn or around your borders
If you're not ready to let your lawn run wild, try leaving a patch or two of grass to grow long instead. For example many councils across the UK had adopted a long grass policy, leaving grass verges and some areas of grass to be mowed only once a year.
As Catherine says: 'Whether you have a large garden with plenty of rewilding potential or just a few small window boxes, rewilding can be adapted to fit your home and make it come alive.
'Together we all do our bit to make the planet greener, restore our natural world and address the global issues of biodiversity loss and the climate crisis.'
Honestly, every little helps!
What happens once No Mow May is over?
No Mow May has a catchy title, sure, but there's more to it than a month-long hiatus for your mower: the idea is that you take the gardening lessons you've learned from this experience with you and use them throughout the months ahead.
For example, you could try mowing on a higher setting going forward, suggests Christopher, or even leave a few areas long, wild, and riddled with gorgeous wildflowers. Much like Monty Don you can still mow in path ways that will meander though your garden creating a lovely secret garden effect.
'Rather than mowing every weekend, try to make it every other week – or even once a month, if you can,' he says, noting that a reduced mowing schedule could be the answer to a healthier lawn overall.
'You know your garden best, so do what works for you.'
You could even dip your toe into the garden trend for tapestry lawns, that forgoes grass altogether in favour of plants that will support and encourage wildlife back into your garden.
Catherine adds: 'Try replacing sections of your lawn with native wildflowers or other types of vegetation to create more habitat for wildlife.
'Musk mallow, kidney vetch, tufted vetch or clover are great seeds to sow. Bees love clover so this is perfect if you want to create a buzz around the garden!'
'If you have let your grass grow long in May, it's important to note that we're heading into the hottest months of the year,' cautions Christopher.
'To avoid putting unnecessary stress on the lawn, make sure that you work on gradually lowering it, rather than going for a dramatic cut – keep your mower set to ensure the grass stays at 3 inches or taller.'
Personally, this writer will take any excuse to avoid pushing a heavy mower around the lawn, so I'm going to embrace No Mow May with open arms.
If you need me, I'll be perched on my comfiest garden chair, marvelling at all the butterflies and bees moving busily around the grass...
Get the Ideal Home Newsletter
Sign up to our newsletter for style and decor inspiration, house makeovers, project advice and more.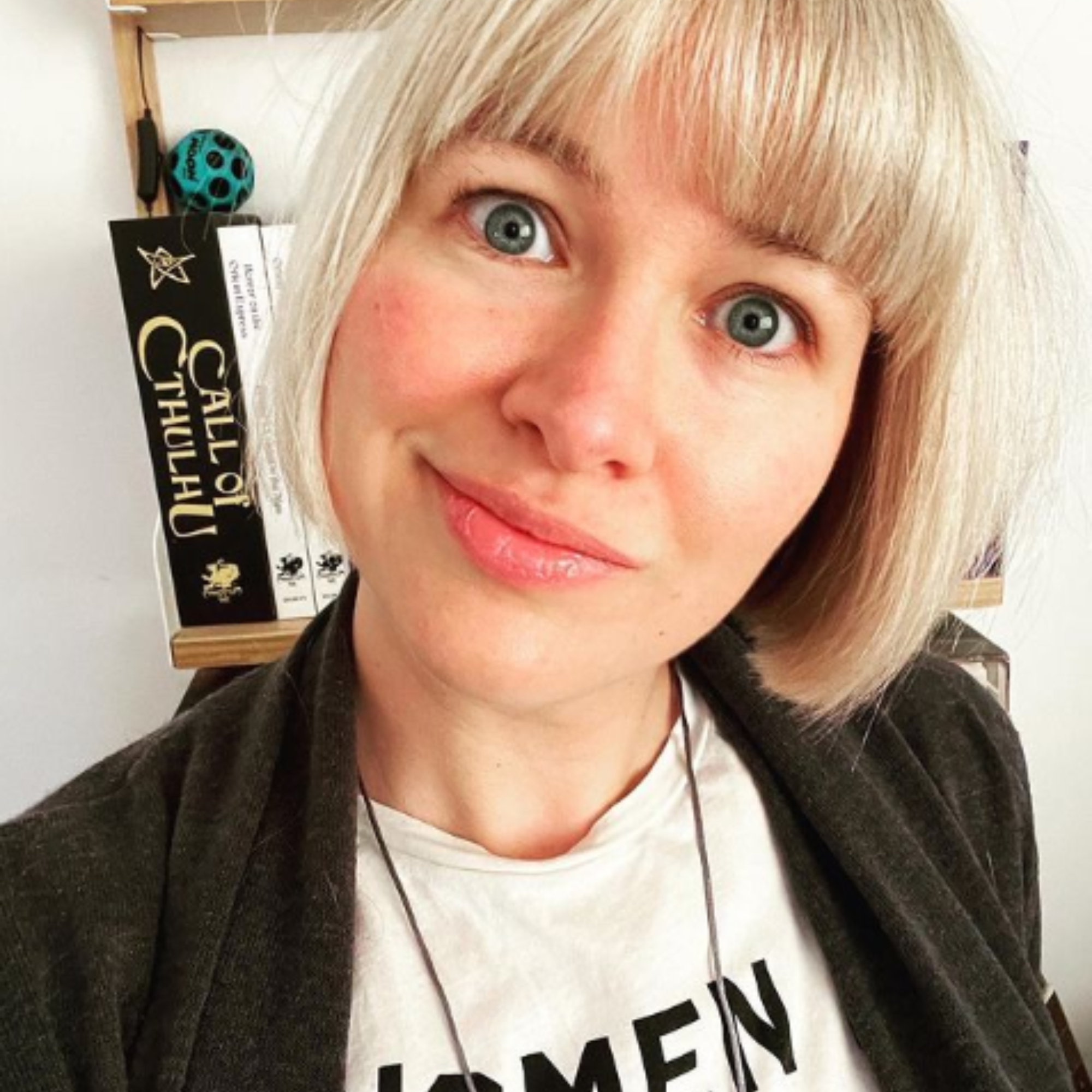 Kayleigh Dray became Ideal Home's Acting Content Editor in the spring of 2023, and is very excited to get to work. She joins the team after a decade-long career working as a journalist and editor across a number of leading lifestyle brands, both in-house and as a freelancer.