Everdure Force BBQ review
The Everdure Force is a truly brilliant BBQ, with five-star cooking ability to rival its effortless good looks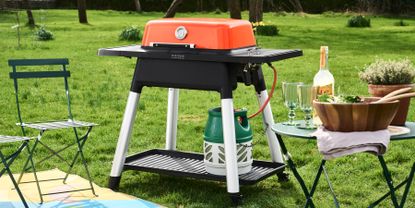 (Image credit: Future/Phillip Barker )
Easily the best-looking BBQ that we've come across, the Everdure Force is just as impressive when it comes to grilling, with two burners to work with. The straightforward, quick set-up shouldn't be overlooked if you're looking for ease, and while it's not cheap (with an RRP of £749.00), it's absolutely our standout choice if you can afford to spend a little more.
Reasons to buy
+

Near perfect design

+

Unbelievably powerful

+

Even grilling on an elevated surface

+

So simple to set up in an hour or less
Reasons to avoid
-

The open bottom half could look better

-

No third burner for the price
Why you can trust Ideal Home Our expert reviewers spend hours testing and comparing products and services so you can choose the best for you. Find out more about how we test.
The Everdure Force is a premium BBQ with a focus on design and style, launched in collaboration with celebrity chef Heston Blumenthal in the UK. It's designed with ease of use in mind, which means you don't need to be a BBQ obsessive to be able to get it up and grilling - welcome news for me indeed, a total BBQ novice.
This BBQ is a meeting of style and convenience, with two burners and a large cooking area. It's available alongside a series of other Everdure models, including the larger Everdure Furnace, which is practically identical, but features three burners. It also sits alongside one of the best BBQs we've ever tried, the Everdure Cube.
As you might have guessed from the five-star score, this is one of the best gas BBQs with so many selling points, from the speedy set-up to the clean lines and eye-catching colour. Gas BBQs tend to be more straightforward than charcoal alternatives, and the Everdure definitely lives up to that expectation, as we had it assembled and ready to use in just over an hour, with the burners taking mere minutes to reach extremely high heat.
One of my most-loved features of the Everdure after testing it is just how quickly it stayed at those high temperatures, making our cooking tests a total breeze. In this review, we get into the finer details of why we think this BBQ is a remarkable product so that you can establish if this is your perfect BBQ before you buy.
Everdure Force product specifications
Fuel type: Liquid Petroleum Gas (refillable cylinder sold separately)
Gas burners: 2
Main burners: 7.8kw
Dimensions (lid open and side tables extended): H144 x W117 x D74.2cm
Dimensions (lid closed and side tables extended): H106 x W117 x D74.2cm
Cooking area: 2358cm2
Cooking grates: Cast-iron
Wheels: 2
Weight: 33kg
Assembly: 2-person self-assembly
Colour options: Orange, Mint, Graphite
Molly is the Ecommerce Editor at Ideal Home covering appliances and cleaning - the perfect match for a BBQ testing day. She tested the Everdure Force alongside five other BBQs over the course of two days, including assembly, cooking and cleaning, with help from her colleagues from the other Future Homes brands.
The Everdure Force was her favourite BBQ by a long stretch and is by far the BBQ she'd most like to have at home. Its sleek design was enough to have her sold, and the cooking performance sealed the deal.
Everdure Force 2 Burner Gas BBQ: Unboxing and assembly
The Everdure Force comes packaged in a single large box, which was relatively shallow compared to the other BBQs we tested that day. It was easier to manoeuvre than the other BBQs we unpackaged that day too, and could be set up on a nearby table if you're not keen on hauling everything out of the box on the floor.
We had to move the Everdure a short distance to start setting up, a task easily done by two of us holding an edge of the box each.
Once we'd delved into the box, the first element we need to lift out was the cooktop itself, which was thankfully already mostly pre-assembled. It's the heaviest part of the BBQ, so make sure there are two of you for this particular step.
For context, we'd just spent nearly six hours assembling another BBQ, so the partially assembled Everdure was a very welcome sight, as it felt like most of the work was done for us.
The Everdure is gorgeous even in its unfinished tabletop form, with the striking orange colour transporting me mentally to somewhere a bit warmer than the drizzly conditions we were building in. The matte black body feels expensive, along with the two modern taps to control the gas.
The overall high-quality standard was a world away from some of the other BBQs we'd tested that day, which had a premium price tag but cheap-feeling finishes, like screw-on plastic knobs. There's none of that here - every detail feels like it's been meticulously thought through.
There were 12 steps in total to follow to get the Everdure up and running, and the extensive instruction manual had words as well as diagrams, which might not sound significant, but was a sight for sore eyes after a day of BBQ assembly.
Once the cooktop was out of the box we screwed on the handle and temperature gauge and then set to work on the legs. All of this was straightforward; the only thing you'll need as you go is your trusty screwdriver. Under the hood, you'll find your grill plates already situated inside the BBQ, and all you need to do is remove any packaging and stickers.
After adding the legs, bottom tray and wheels, all that was left to do was attach the side tables, one of which can be folded down when you store it.
Our one gripe when setting up the Everdure was that fitting the bottom tray was a bit troublesome, as we'd already tightened the screws in the legs (following the instructions).
That meant that jostling the tray into position was a bit harder than it needed to be. It was easily remedied - but we'd advise reading ahead in the instructions to avoid the same problem we came across.
The Everdure has two wheels that you need to fit onto one side of the legs. With the wheels on, you can tilt and push the BBQ. This is a task that's definitely easier to do on concrete rather than grass, which should affect where you eventually set this BBQ up. The wheels are quite small relative to the body of the BBQ, so this is not something you want to be pushing on difficult, uneven ground or in mud.
The entire assembly process took two builders and one instruction reader just one hour and five minutes, which we were all very impressed by, and exceptionally grateful for, especially as the rain was starting to come down.
It wasn't the quickest BBQ to assemble overall - that award goes to the egg-shaped wonder of the Kamado Joe Classic Joe Series II BBQ, but it was pretty close.
We'd advocate for two people to carry and lift out the parts of this BBQ to avoid hurting your back or causing damage to your very expensive purchase. One very strong person could probably manage it, but it's a lot easier to lift the base onto the legs if you've got some help.
Everdure Force BBQ: Design
The striking look of the Everdure made it an instant favourite during Ideal Home's BBQ testing trip, and that was before we started grilling. The overall design is simple in its execution with the bright hood and clean lines, but everyone warmed to it, regardless of different tastes.
It's a crowd pleaser, and it massively helps that all of the parts you come into contact with feel super expensive too - so you feel like you're getting your £700 worth.
The body of the BBQ is made from die-cast aluminium that Everdure pledges won't rust away in your back garden. The lid of the BBQ is heavier than it looks, which is excellent for insulating and convection cooking when closed.
The playful orange colour of the lid was a hit, though it is a bit disappointing that there isn't a hard line of paint colour inside the lid. Instead, the result looks a bit messy but will be hidden most of the time. If you're more of a minimalist, then you can opt for a mint or graphite finish instead.
The stylish, laidback design here feels far away from the usual BBQ look that we have in the UK, which usually features copious amounts of stainless steel or shiny black.
Once I learnt that the Everdure is an Australian import I understood why it feels like this is a BBQ that is destined to sit poolside and be used while sipping on a cocktail.
Under the hood, you'll find two grill plates made from cast iron, which are set out diagonally. The grill itself sits seamlessly flush with the rest of the BBQ, adding to that overall high-end feel.
The BBQ has a flow to it in the design that other BBQs we tested just don't have. Plus the grill, side spaces and taps all feel like one combined space, rather than disparate parts.
It was unanimously decided that the Evedure did look decidedly less glamorous once the gas canister was fitted due to the bare frame of this BBQ. It's not a major problem, but it does take away from the overall effect a little.
It also doesn't have a natural place to hang utensils or a scraper, but there is a hook for you to fashion a makeshift one.
Everdure Force BBQ: Performance
Getting the Everdure ready to cook is actually as easy as the brand makes out on the website. Hooking up the gas took just a few moments, and from there all we needed to do was turn the taps to set the burners alight and set the temperature.
Remarkably, you actually can get the BBQ going in less than five minutes with the Everdure Force - 3 minutes and 14 seconds by our watch until the temperature hit 250 degrees celsius and we were ready for our first test. It felt like turning on a supercharged (and super stylish) gas hob, one that would be excellent for quickly searing or roasting.
This is a spacious BBQ, with plenty of room on the grill for all of our tests - and the possibility to really load up on food if you needed to. After testing I'd agree with the brand's guidelines that space-wise, you can cook 24 small burgers or 10 medium steaks or two large chickens at one time.
The diagonal slats on the grill plates mean that there's a lot less risk of losing food down any gaps. On other BBQs, we tested this was a pretty major problem, so there's another plus if you want to grill individual vegetables or smaller foodstuff. It also means that the grill lines on lots of our foods - like courgettes and sausages were more pronounced.
On the parts of the tests which involved closing the lid, such as cooking sausages and burgers, we found that this BBQ retained heat incredibly well. So well in fact, that sometimes it was necessary to open the lid and allow some of the heat out, as well as turn the taps down, to prevent overcooking. We found that our halloumi was mostly beyond the point of saving due to the high heat - but we do admit that we should have sliced it a little more generously in the first place.
This sheer power is one of the elements that impressed us most about the Everdure - and shows why this is a premium model in terms of cooking power as well as style. On all of the tests, the Everdure took less time than we had assigned to cook whatever we threw it.
Even though this BBQ only has two burners and three would have been optimal for cooking on indirect heat, we did find that the chicken we cooked looked mouth-watering, with the crispiest skin and perfect colour. The chicken was our last BBQ session of the day, and at this point, the heavens had really opened - but it was no problem for the Everdure which kept at a remarkably high heat even in the pouring rain.
I was really happy that the experience of cooking with the Everdure Force lived up to the high expectations that I had after unboxing it and setting it up. The quality materials translate into a quality cooking experience, and cooking with this BBQ was essentially seamless - as long as you don't overdo it with the heat.
When it came to cleaning the BBQ, those diagonal grates that we mentioned on the grill plates did prove a little troublesome and made it tricky to fully remove all of the burned-on food. Depending on how keen you are for your BBQ to look good, you might decide that a bit more time spent cleaning is a fair sacrifice.
Everdure Force BBQ: Verdict
Even though I was bowled over by the design and overall feel of the Everdure Force, all throughout testing I was acutely aware that £700+ is a lot of money to spend on a BBQ, and this would really have to be a star product to make it worth it.
There are some minor gripes that make this product a little less than completely perfect - such as the slightly untidy frame with the gas canister attached or the fact that it lacks that third burner for recipes that feature indirect cooking.
In the grand scheme of things though, these points seem minor. The Everdure Force is delightful to look at and would actually be a focal point during garden parties or summer BBQs, rather than another thing to collect rust in your garden.
It's also phenomenally powerful and easy to use - with the turn of a tap you have enough power at your fingerprints to cater for lots of people, and cook lots of delectable food. It's easy to imagine that you'd be motivated to get outside and have al fresco lunches and dinners with the Everdure on hand - it's just that lovely.
The price tag does still make this BBQ an aspirational buy (for me atleast!), but it's most definitely a value for money buy thanks to just how high quality all of the separate elements are. It wholeheartedly feels like a BBQ that would stand the test of time in your home - if you can justify the initial cost.
Everdure Force BBQ: About this review, and the reviewer
As part of the Ideal Home commitment to how we test products that we recommend, we set off on a two-day trip to Somerset in order to test a range of BBQs from a number of best-selling brands.
We left no stone unturned on our search to find the actual top-rated BBQs out there. That means that we unboxed, assembled and cooked on this BBQ under test conditions (scribbling notes down every few minutes).
The foods we cooked were wide ranging to cater to all sorts of diets, including halloumi and courgette skewers, sausages, burgers, vegan sausages and burgers and a spatchcock chicken. We also discussed other important elements, such as portability and design as we tested too.
Get the Ideal Home Newsletter
Sign up to our newsletter for style and decor inspiration, house makeovers, project advice and more.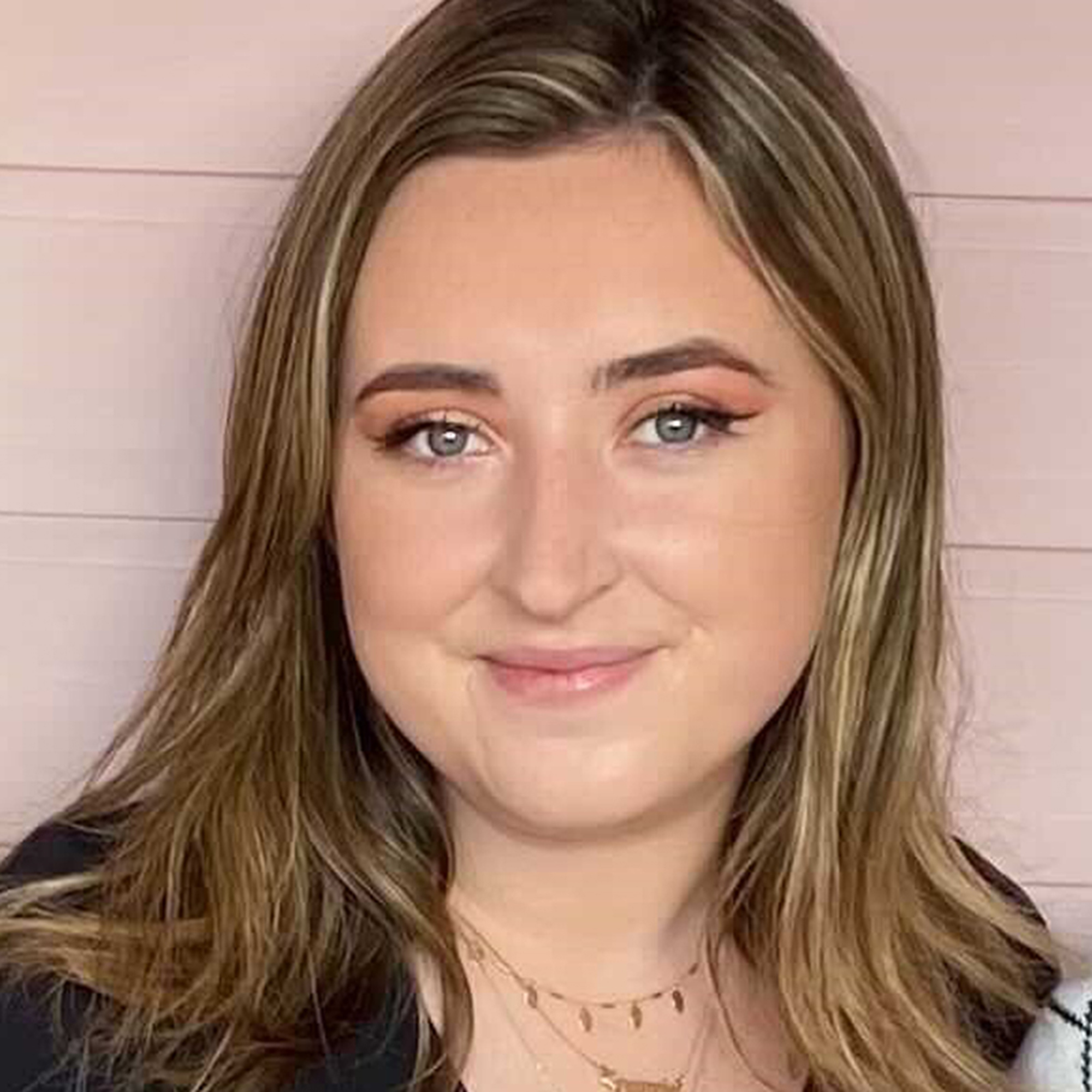 After writing for all of Future's Homes titles, Molly is now an Ecommerce Editor at Ideal Home, working across a range of shopping content to find the best buys for your space. Previously, she was the Staff Writer at TopTenReviews, another Future site, where she covered home content, which to a US audience is anything from turkey fryers to ride-on lawn mowers. Now, she spends her time writing reviews of appliances she's tested at home and at our testing facility (we're talking air fryers, vacuums, dehumidifiers and more!), as well as curating buying guides. She's a certified Consumer Expert for several product categories after passing a five-step program including hands-on experience, consumer interviews and extensive research into her specialist areas including kitchen appliances and vacuums.