DIYer saved £1000s giving a dated kitchen a slick ultra-modern transformation
Removing four layers of lino flooring along with PVC wall cladding was just part of this budget renovation project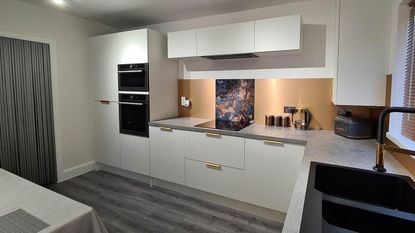 (Image credit: LatestDeals.co.uk / Jonathan Barnes)
We all know that kitchens can be a big expense, and of course it's easier to get a professional in to do the work for you, but if you're looking to keep costs down, then taking on the DIY yourself could be worth considering.
That's exactly what this homeowner decided to do, along with bypassing the kitchen trends 2023 and opting for a modern design that would stand the test of time – and all for under £3,000.
Low-cost kitchen makeover
When you think that the average professional kitchen installation is around £10,550, it's easy to see why taking on the fitting yourself would be a popular choice for Jonathan Barnes from Rochdale, Greater Manchester.
'Having recently finished renovating my living room with an industrial theme and my bedroom in a minimalist style, I decided to buck the trend and go for something less traditional with my new kitchen, opting for an ultra-modern design,' Jonathan told money-saving comment LatestDeals.co.uk.
'Nothing, in particular, inspired the design as I have an eclectic taste when it comes to interiors. All I knew was that I didn't have the funds available to hire a professional, and I'm aware that using any fitting service provided by the retailer would add thousands on top of the initial kitchen price. So, instead of getting it professionally installed, I decided to do it myself.'
Before
The existing kitchen did take some work before it was ready to have a new design installed however. 'First, I had to remove the old PVC cladding that had been attached to the walls by the previous owner,' says Jonathan. 'I used a chisel to prise the panels free from the wall and some good old elbow grease took care of the rest, taking around half an hour to complete.
'Next, I removed the kitchen worktops by unscrewing them, followed by breaking apart the base units with a lump hammer. Once I'd removed all of the cupboards I moved onto removing all four layers of the old lino flooring. This took over three hours as I had to cut it into small sections in order to bag it up ready for taking to the tip.'
After
You wouldn't know it was the same kitchen would you? This super-sleek design is a far cry from Jonathan's old dated room – but how did he go about choosing what he wanted?
'Once I'd decided on an ultra-modern style of kitchen, I started to browse online kitchen retailers and settled on B&Q as they had the units and splash wall panels that I wanted,' he says, 'plus they had a 20 per cent discount on all kitchens and accessories with a minimum spend of £2,500. I took a sketch of my proposed design and the measurements into my local B&Q store in order for them to draw it up.
'All of the units, including the fixtures and fittings, cost £1,260,' Jonathan continues. 'I got three copper splash wall panels for £355, and a Franke Orion sink for £217. My brass and black tap was £116, and my pull-out corner rack system was £167. Finally, I got a pull-out bin set for £75, then I went to other stores for the rest of my supplies.'
The metallic wall panels add a luxurious feel to the kitchen and are a great kitchen splashback idea, along with the brushed-copper pull handles that Jonathan sourced on Amazon for just £31.60. And to complete the look, a brushed-copper blind adds privacy at the window.
'The copper splash wall panels turned out to be quite a challenge, because they were only 2.4m long and my longest kitchen wall was 2.8m long,' says Jonathan. 'This meant that I'd have to add an additional piece on the end to cover the length of the wall, which I didn't want to do because the joint would be clearly visible. Instead, I cut two lengths of the splash panels and joined them behind my hob, then I covered the joint with a glass splashback. Not only does it hide the join, but the splashback also adds a bit of pizzazz.'
The grey worktops were sourced from Worktop Express and once the cabinets were in place Jonathan went ahead and fit them.
'As a special guide template is required for this task – and I didn't possess the confidence to undertake this myself as making an error could work out rather costly – I decided to hire a professional joiner to fit the worktops,' says Jonathan. 'This also included cutting out the holes for the sink and hob, which cost £150.'
We think Jonathan's done an amazing job, but was it an easy process? 'Out of all of my DIY projects over the years this was by far the largest and most complex challenge I have ever undertaken,' he says. 'I don't mind admitting that I felt out of my comfort zone prior to starting this renovation, however, once I managed to get my head around the floorplan drawn up by B&Q, the installation of the kitchen was more straightforward than I was anticipating.'
The new kitchen certainly looks stylish and when asked if there was anything he'd change, Jonathan had only one tip… 'If I was to do this project again, I'd hang the top units lower down, because you'd need to be fairly tall in order to access their contents,' he says. 'This isn't an issue for me as I'm 6'2", but my partner is only 5'4", so this is a good place to stash all of my chocolate!'
Get the Ideal Home Newsletter
Sign up to our newsletter for style and decor inspiration, house makeovers, project advice and more.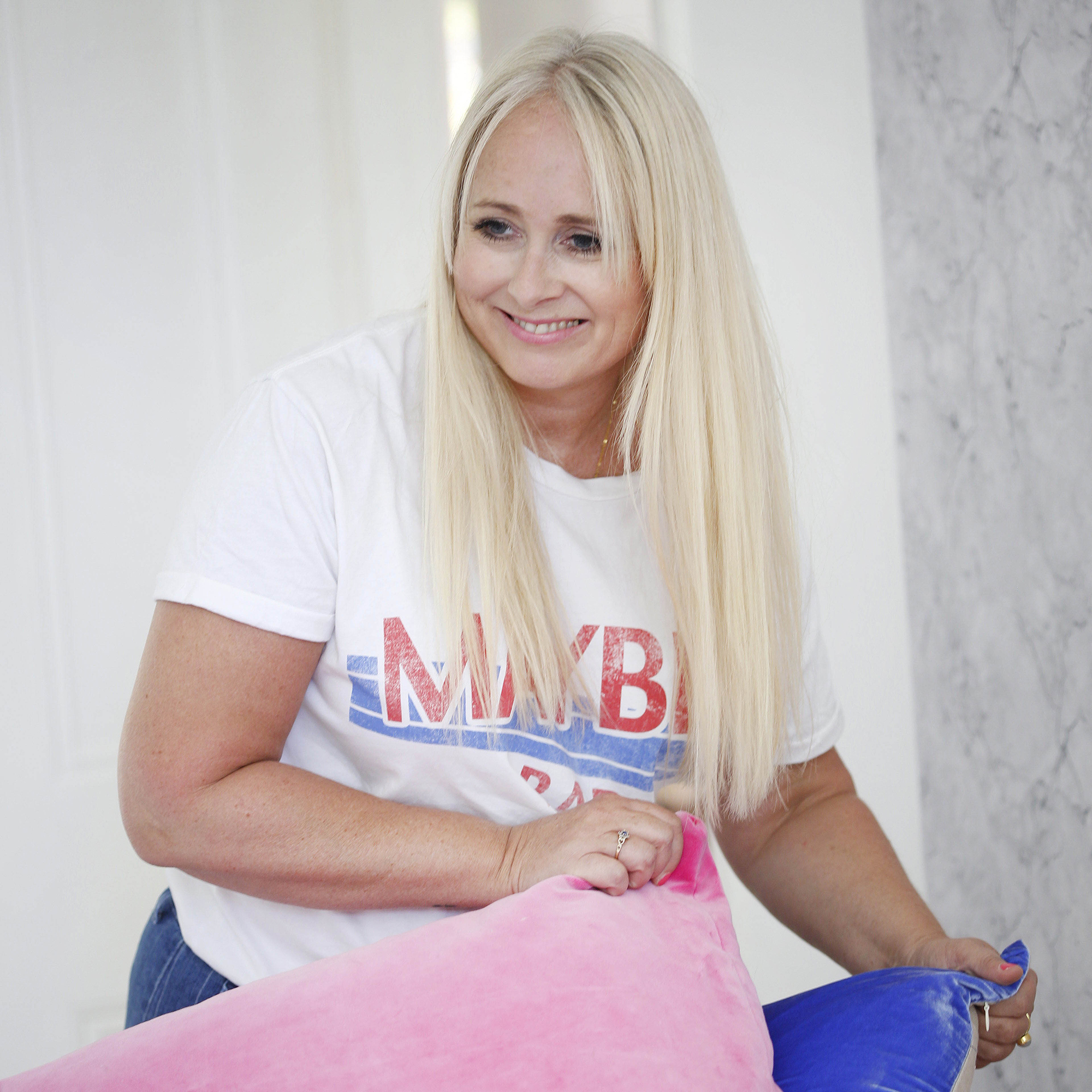 Laurie Davidson is a professional stylist, writer and content creator, who lives and breathes interiors. Having worked for some of the UK's leading interior magazines, styled homes up and down the country and produced sets for TV shows, adverts and top brands, it's safe to say Laurie has had a pretty exciting career. Find her on Instagram at @lifeofaninteriorstylist or over at lauriedavidson.co.uk