Can you put a Ninja air fryer basket in the dishwasher? The rules you need to know
Here's what to do with your Ninja air fryer baskets to keep them looking pristine for as long as possible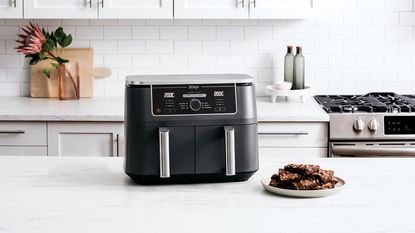 (Image credit: Ninja)
It's no secret that there are multiple benefits to upgrading your kitchen with one of the best air fryers - especially one from everyone's favourite brand Ninja.
It can be less straightforward knowing exactly how to clean a Ninja air fryer without unknowingly causing harm to your expensive appliance.
Unlike cleaning your oven, the rules on how to maintain your Ninja air fryer can vary from model to model, especially if you're lucky enough to have bagged the best dual zone air fryer out there, the Ninja Foodi Max Dual Zone Air Fryer.
Knowing what to do with those two smaller baskets when it comes to clean-up time is essential for getting the best value for money out of your air fryer. So can you put a Ninja air fryer basket in the dishwasher or is it best to stick to hand washing?
Can you put a Ninja air fryer basket in the dishwasher?
Ninja has a whole host of air fryers, so always make sure to follow the advice that is specific to your machine. You can find manuals to every model on the Ninja website.
If you have the dual basket Ninja Foodi MAX Dual Zone Air Fryer AF400UK, then the drawers of your air fryer can indeed be washed in the dishwasher. It is very important to note however that in order to extend the lifespan of your air fryer Ninja recommends hand washing the baskets instead.
This short task can be massively helped along by a Dishmatic sponge, which you can pick up for £6.07 at Amazon. This tool is amazing for getting into the corners of each basket and the entire task should take you a maximum of a couple of minutes.
If you own the smaller, single-drawer model from the brand, the Ninja AF100UK Air Fryer, then you're also safe to pop the basket into the dishwasher if you want to. The advice from the manufacturer remains the same, however - for a longer life in your home, handwashing the baskets is absolutely your best bet.
Regardless of whether you handwash or pop the basket in the dishwasher, make sure to always either hand dry the parts or allow them to air dry thoroughly before returning to the main unit.
Can you put other parts of Ninja air fryer into the dishwasher?
For both the AF100UK and the AF400UK, you're safe to go ahead and also pop the crisper plates that sit inside your baskets into the dishwasher too. Again, Ninja recommends that you opt for hand washing if you can, but if you're in a pinch, your dishwasher can save the day.
Get the Ideal Home Newsletter
Sign up to our newsletter for style and decor inspiration, house makeovers, project advice and more.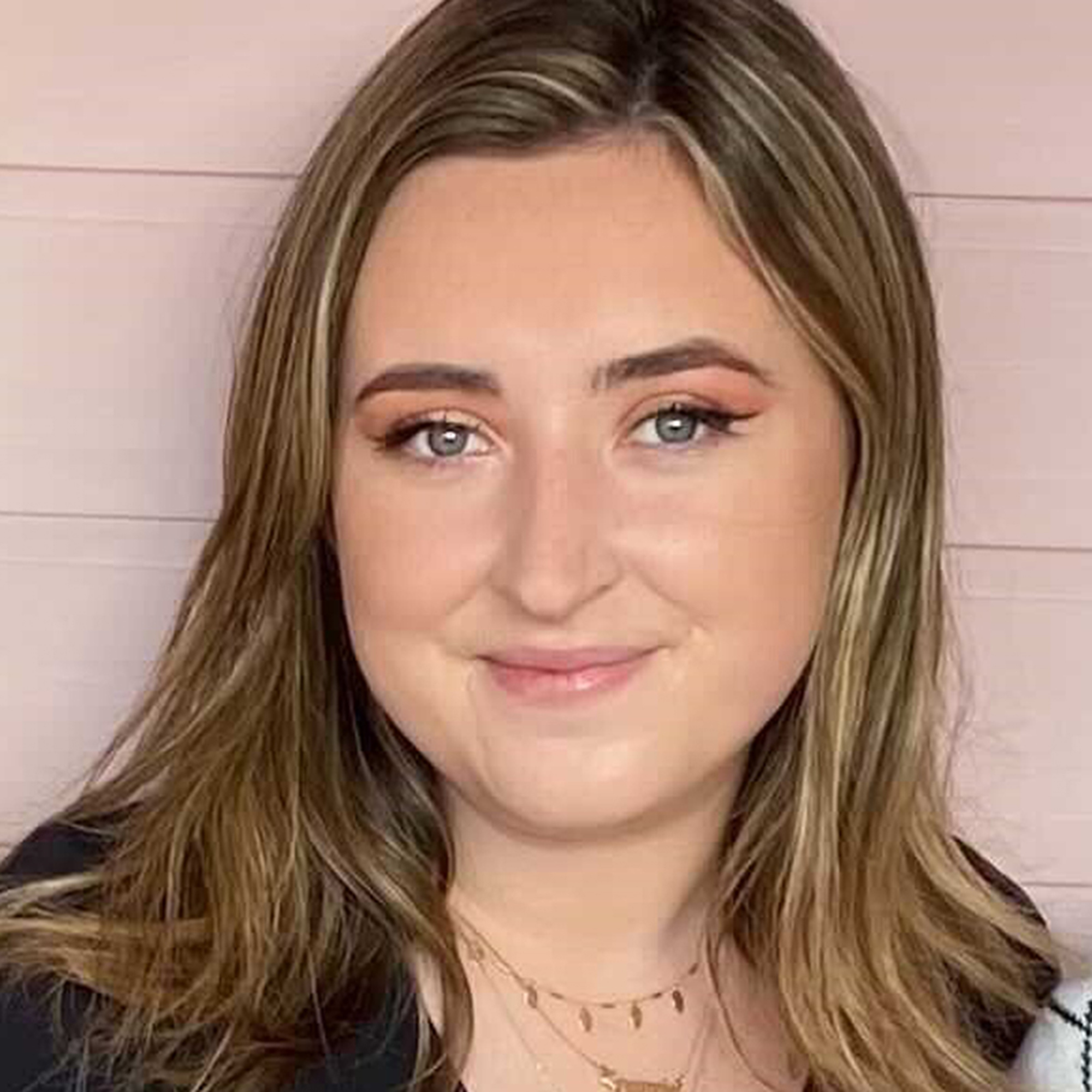 After writing for all of Future's Homes titles, Molly is now an Ecommerce Editor at Ideal Home, working across a range of shopping content to find the best buys for your space. Previously, she was the Staff Writer at TopTenReviews, another Future site, where she covered home content, which to a US audience is anything from turkey fryers to ride-on lawn mowers. Now, she spends her time writing reviews of appliances she's tested at home and at our testing facility (we're talking air fryers, vacuums, dehumidifiers and more!), as well as curating buying guides. She's a certified Consumer Expert for several product categories after passing a five-step program including hands-on experience, consumer interviews and extensive research into her specialist areas including kitchen appliances and vacuums.