How to clean stainless steel pans - avoid discolouration and fight back against stains the natural way
Keep your pots and pans in tip-top condition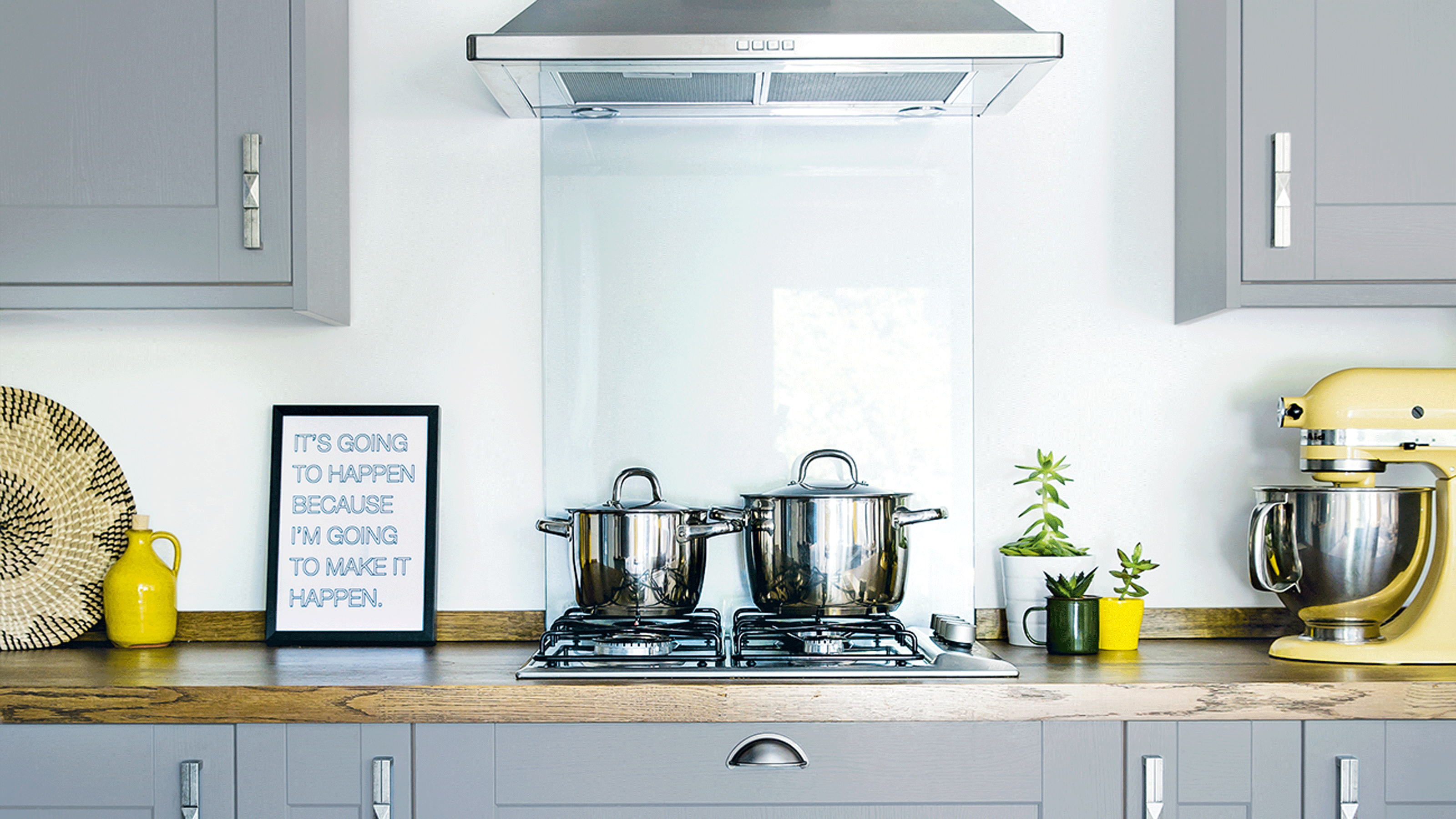 (Image credit: Future PLC / Lizzie Orme)
Knowing how to clean stainless steel pans will ultimately change the way that you use them. And before you know it, you'll appreciate why so many people swear by them.
After all, when it comes to the pots and pans hierarchy, there's no doubt that stainless steel is at the top of the food chain. Yes, stainless steel options regularly make their way onto our list of the best saucepans and best saucepan sets, and there's a good reason for that.
Not only are they incredibly stylish and perfect for everyday use, but they're also free from toxins and non-stick coatings (but don't worry, they're still non-stick if you 'season them' correctly), making them the perfect addition to your kitchen. But do you know how to clean stainless steel pots and pans, really?
How to clean stainless steel pans
'Stainless steel kitchen tools are designed to resist corrosion and rust and are much more durable than aluminium pots and pans,' explains Rachael Kiss from Alliance Online. 'However, cleaning stainless steel tends to result in a rainbow-like discolouration caused by heat, meaning that it can be a challenge to clean.' So, here are some natural options to keep your stainless steel clean without ruining it in the process.
1. Wash with soap and water
Perhaps one of the easiest ways to clean stainless steel pans is to clean them as you would any other pots and pans. Yes, with soap and water!
Jade Piper, the Operations Manager for BetterCleans, says, 'Start by filling your sink with warm, soapy water. Submerge your stainless steel cookware and let it soak for a few minutes to loosen any stuck-on food. Use a soft sponge or cloth to gently scrub away residues, making sure to follow the grain of the steel. Rinse thoroughly with clean water and towel dry to prevent water spots.'
However, you may find that this option isn't tough enough for your stainless steel pans. In which case, read on.
2. Use baking soda and vinegar
If you're looking for a stronger alternative that really gets the job done, we'd recommend using baking soda and vinegar. Not only is this one of the best options for cleaning a stainless steel sink, but it also works wonders on stainless steel pots and pans.
And while this concoction can clean every inch of a stainless steel pot, it's particularly impressive when applied on the base (AKA the area that often suffers most from stubborn stains).
'To clean the base of stainless steel pots and pans, you'll need baking soda, vinegar and a gentle scouring pad or brush,' explains Claire Douglas from Claire Douglas Styling. 'First, sprinkle baking soda over the bases of the pots and pans you are cleaning.'
'The next step is to pour a small amount of white vinegar onto the baking soda and scrub before leaving it to soak. After 10-15 minutes, pour more white vinegar over the pan base, as this will neutralise any remaining baking soda. Rinse with plenty of cold water and reveal the newly-sparkling stainless steel.'
3. Use lemon juice and salt
If you've ever burnt food in a stainless steel pan, you'll know that it can be a real nightmare. But it's important to remember that stainless steel can scratch easily, so you need to be gentle when cleaning a burnt pan.
'Stainless steel conducts heat very well. It's best to cook on low to medium heat to prevent food from sticking and causing stains,' says Ava Wilson from Unclutterer
But if you've learned this little nugget of information too late, you'll be happy to know that lemon juice and salt can help break down any stubborn food residue or stains you may have on your stainless steel pots and pans.
'Lemon juice can be used for breaking down stains on stainless steel cookware, while the abrasive nature of salt helps with gentle scrubbing,' says Rachael. 'Cut a lemon in half, sprinkle a generous amount of salt on the area, and squeeze the lemon over the salt so that it becomes damp.'
'Utilise the lemon to rub the salt in a circular motion; apply a bit of pressure if needed. Allow the mixture to sit for around 5-10 minutes to help break down the stains, scrub again with the salted lemon, rinse thoroughly, and dry.'
How to restore the stainless steel shine
There's nothing better than seeing the brand-new sparkle of stainless steel pots and pans. But over time, improper heating and cleaning can result in discolouration that affects its shine. Thankfully, there are a few ways to restore this gleam:
Always dry after use: Water spots will dull the shine of stainless steel. That's why you need to be on top of your cleaning and drying. 'Always dry your stainless steel pots and pans immediately after washing to prevent water spots. Use a soft cloth for this purpose,' says Ava.
Use baby oil: Baby oil may seem left-field, but Patricia Harrison from Ceci Paolo swears by this product. 'I have successfully made the exterior surfaces of my stainless steel pans sparkle by applying a very small amount of Baby Oil and buffing it with a soft cloth,' she explains. 'I don't leave it on because of the fire risk, but giving it a little bath in the oil and then washing it off and buffing it with a microfibre cloth will improve its appearance no end.'
Stop using the dishwasher: While it is possible to clean stainless steel pans in a dishwasher, it's not recommended. 'With repeated dishwasher use, the fittings and coatings of any pan can become discoloured, taking the 'shine' off your purchase. Thorough and considered hand washing is the best way to look after your quality stainless steel cookware,' explains Hannah Richards, Brand Manager for Stellar.
What not to use on stainless steel pans
Not only are stainless steel pans more expensive than cheaper non-stick alternatives, but they're also much more vulnerable. Because of this, you need to be careful with what you do and don't use when cleaning them.
'To avoid damaging your stainless steel pans, don't use the following: Steel wool and other abrasive tools, glass cleaners, surgical spirit, anti-mildew sprays, bleach, or silver polish,' explains Patricia.
If you accidentally use these items, you may find that your stainless steel loses its shine or cause surface putting, which will ultimately cause your food to stick and result in even more staining.
FAQs
What is the best way to clean stainless steel cooking pans?
In most cases, using soapy water should be enough to clean stainless steel cooking pans. This option is non-abrasive and perfect for those who want a gentle clean. However, in other cases, it might not be tough enough to tackle stubborn stains or burnt food residue.
When you need a tougher alternative, a mixture of baking soda and vinegar or lemon juice and salt should work wonders. They're both slightly abrasive options that will erode any debris on the lemon juice without stripping the shine from the stainless steel itself.
How do I get the brown off my stainless steel pan?
The easiest way to get the brown off a stainless steel pan is to use a mixture of baking soda and vinegar. By sprinkling the baking soda on top of the pan and then pouring vinegar on top, the reaction should strip off the stains and any remaining debris without harming the stainless steel in the process.
You may find that you need to leave this concoction to sit for a while before then rinsing it off and giving it another good clean with warm, soapy water.
Get the Ideal Home Newsletter
Sign up to our newsletter for style and decor inspiration, house makeovers, project advice and more.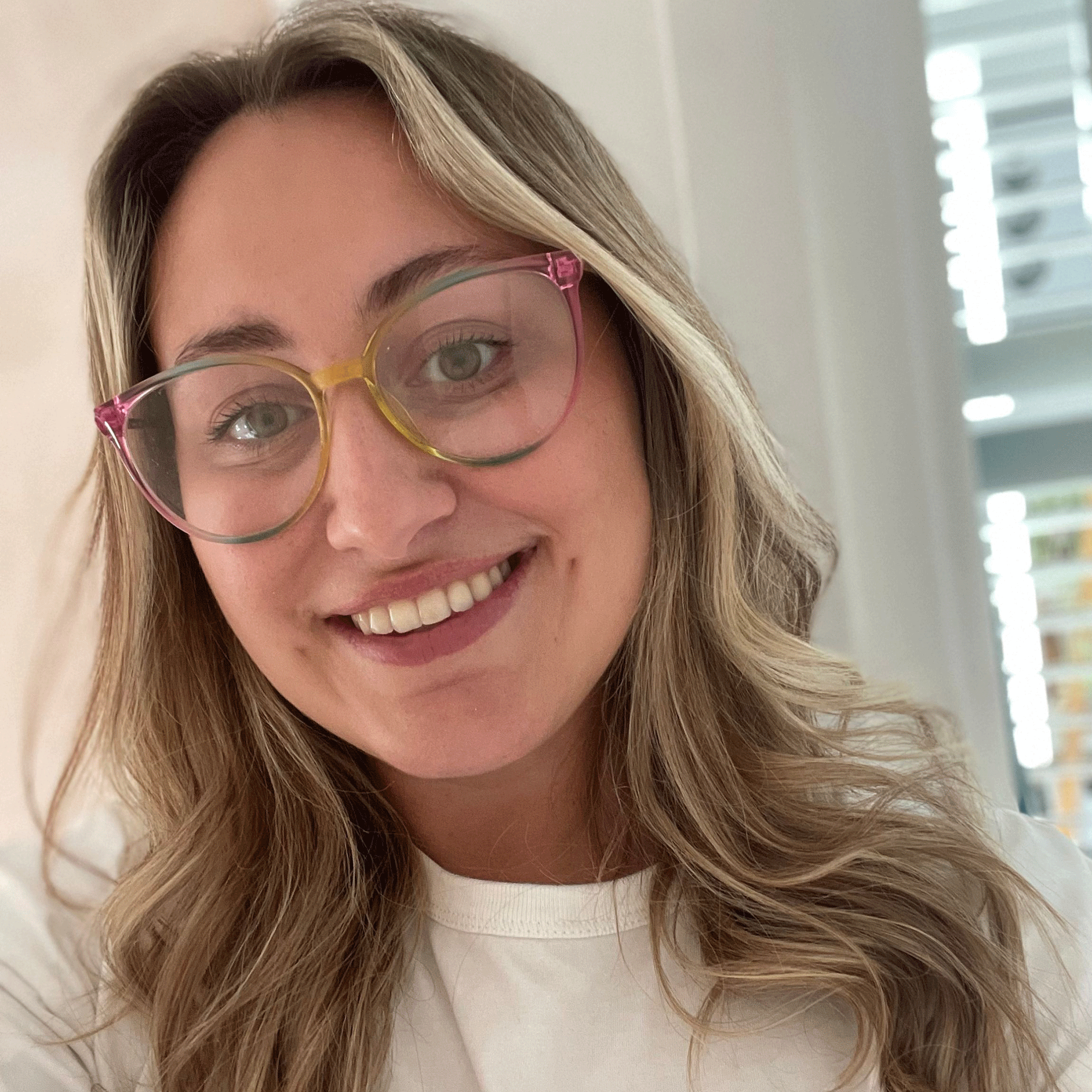 Lauren Bradbury is a freelance writer and major homes enthusiast. She graduated with a Bachelor's degree in English and Creative Writing from the University of Chichester in 2016, before dipping her toe into the world of content writing. After years of agency work, writing everything from real-life stories to holiday round-ups, she decided to take the plunge and become a full-time freelancer in the online magazine world. Since then, she has become a regular contributor for Real Homes and Ideal Home, and become even more obsessed with everything interior and garden related. As a result, she's in the process of transforming her old Victorian terraced house into an eclectic and modern home that hits visitors with personality as soon as they walk through the door.