I tried the brand new Shark vacuum - here's why I think it's the best yet
After testing, we can confirm Shark's new vacuum is a lightweight, deep cleaning dream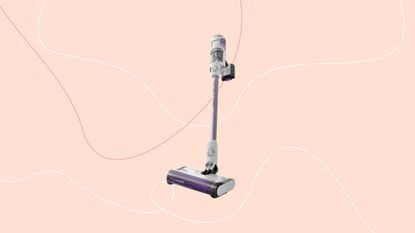 (Image credit: Shark)
The new Shark Detect Pro Cordless Vacuum makes picking out a new cleaning essential an easy choice. This lightweight vacuum has a much more reasonable RRP than the Stratos and the cleaning power is just as good, if not better. With a sleek, white exterior, snazzy control pad and a new shiny QuadClean floorhead, it's a fantastic buy.
Reasons to buy
+

Lightweight at 2.76kg

+

Run time is a true 60 minutes

+

Combines four new detection technologies in one

+

Cleaning is great, especially on hard floors
Reasons to avoid
-

Dust-bin is much smaller than the Stratos

-

The floorhead can sometimes get stuck up
Why you can trust Ideal Home Our expert reviewers spend hours testing and comparing products and services so you can choose the best for you. Find out more about how we test.
The brand-new Shark Detect Pro Cordless Vacuum is bound to make shopping for a new vacuum a whole lot easier. Why? Because it ticks so many boxes, from it's ultra-lightweight design (at just 2.76kg!) to its amped-up cleaning tech.
Shark vacuums come along with a lot of lingo, so to break it down simply, this new release, which is vying for the title of best vacuum, has four different types of detection, each of which is supposed to work in order to earn its name.
The first is DirtDetect, which means that this vacuum should enter boost mode when it goes into a particularly dirty area. That works alongside EdgeDetect, which does what you'd imagine, going harder on edges with double the suction.
Finally, you've got FloorDetect and LightDetect which work to auto-detect different floor types and light environments respectively to make cleaning more straightforward.
With all of that packed into a vacuum that's meant to have 60 minutes of run time, it's fair to say I was excited to see how this new Shark must have measured up compared to our list of the best cordless vacuums. Here's what I thought after testing it out at home.
Shark Detect Pro Cordless Vacuum Cleaner: Product specs
Max. run time: up to 60 minutes
Bin volume: 0.4 litres
Weight: 2.76kg
Dimensions: 26.4 x 35.3 x 109.2cm
Modes: normal, boost
Who tested the Shark Detect Pro Cordless Vacuum Cleaner?
Molly is the Ecommerce Editor for Ideal Home and covers cleaning appliances, including vacuums. That means she had the lucky job of testing the Shark Detect Pro Cordless Vacuum Cleaner, adding it to the long list of vacuums she has previously tested both at home and at the dedicated Future test facility.
Unboxing and first impressions
My first thoughts upon receiving the Shark Detect Pro at my front door were that the box is much smaller than any Shark vacuum I've previously reviewed. This is a slimmed down model on all fronts once you unbox it too, with fewer attachments.
The packaging itself is all cardboard which is great on the sustainability front. The one included attachment is the Duster-Crevice Tool, which is very thin, and can get into all of the nooks and crannies that you might instead need to use one of the best handheld vacuums for.
I myself prefer this slimmed down approach to attachments. When I tested the Shark Stratos, which is Shark's release from 2022, I found the array of tools to be a little redundant, especially the standalone dusting tool.
Putting this vacuum together couldn't be easier, thanks to the minimal parts. Once assembled, I immediately noticed how lightweight this vacuum is and how pleasantly dexterous it is. You can zoom it around a room with so little effort, and it feels like it glides around partly on its own.
The other thing I noticed was how pleasing this vacuum is to look at. In the battle between Shark vs Dyson, Dyson has always trumped Shark when it comes to looks. I would say this vacuum is the first from Shark that is putting in the work to change that, from the slick, stripped pack control panel to the white wrap, rather than plain old black. The light blue and purple accents also go a long way to help with the overall look too.
Another favourable feature with this vacuum is that you can also purchase a stand for it which it empties itself into, which is music to my ears as an appliance tester. I didn't test that particular model, which will set you back another £50 at £399.99 from the Shark website. If you don't have a cupboard for storing your vacuum and its attachments however, I would say it's well worth it.
What's it like to use?
I've already touched on how easy this vacuum is to push around, but it's worth stating again just how perfect the Detect Pro would be if you need something lightweight due to dexterity issues or otherwise.
Hard floors
I first tested this vacuum on hard floor in my living room, using it on the standard mode. The first thing to note is that the control panel is so easy to use with just one button to turn it on and another to enter Boost mode. On the LED panel you can also see how much battery life is left and the levels of dirt being detected. It's not as in-depth as the intel you get from newer Dyson vacuums, but it's enough to let you know where your high-traffic areas are at home.
The LED lights on the vacuum head are also better than they are on the Stratos, likely due to the new LightDetect technology, which works to respond to low-light areas and adjust accordingly in order to illuminate hidden dust.
As I tested this vacuum on hard floors it was easy to see the three other Detect technologies at work. You can hear the suction ramp up when you get to particularly troublesome areas, which for me is the rug underneath my sofa. The edge cleaning is also improved compared to the Stratos, thanks to the shape of the floorhead.
Carpets
I find that a cordless vacuum that excels at carpets and hard floors can sometimes be hard to come by. That's why I was pleasantly surprised by the performance of the Detect Pro on carpet too, which in my flat is in my bedroom.
The small dust tank does fill up quickly when I'm going over carpeted areas, but the bin mechanism is very easy to empty, and the charge lasts for absolutely ages, meaning that my day-to-day use isn't much obstructed.
How does it compare to other vacuums?
The last Shark vacuum that I tested was the Stratos, which I covered in full my Shark Stratos IZ420UKT cordless vacuum review. I loved the new innovations it had, including the anti-odour capsules that keep the dustbin in it from smelling. I liked it so much that I still use it day to day in my house, so it was easy to compare these two.
On looks, I much prefer the new style of the Detect Pro. It's less clunky than the Stratos and I've already touched on how much I like the new colour palette. The chance for an organised stand is also a huge plus for me.
On cleaning power, I'd say the two are comparable, with the new tech in the Detect Pro providing excellent value considering that it's at a more advantageous RRP than the Stratos.
The Stratos does have the benefit of a much larger dust tank, and a much wider range of attachments, if that's important to you.
Should you buy the Shark Detect Pro Cordless Vacuum Cleaner?
If you're looking for a lightweight cordless vacuum cleaner and can make peace with the fact that the dust bin is only 0.4 litres big, then I think the Shark Detect Pro is an excellent choice for your home. The RRP of £349.99 is still high yes, but it's much easier to reason with than the RRP of the Stratos, and you gain design points too with this new release. Plus, Shark discount codes might help you reduce the price anyway.
It performed excellently in my at-home tests, and the new detection features actually go a long way to improve my day-to-day vacuuming sessions. I am a huge fan of the stand system too, even though it comes at an additional price, and would be keen to try out the self-emptying bin system too.
Get the Ideal Home Newsletter
Sign up to our newsletter for style and decor inspiration, house makeovers, project advice and more.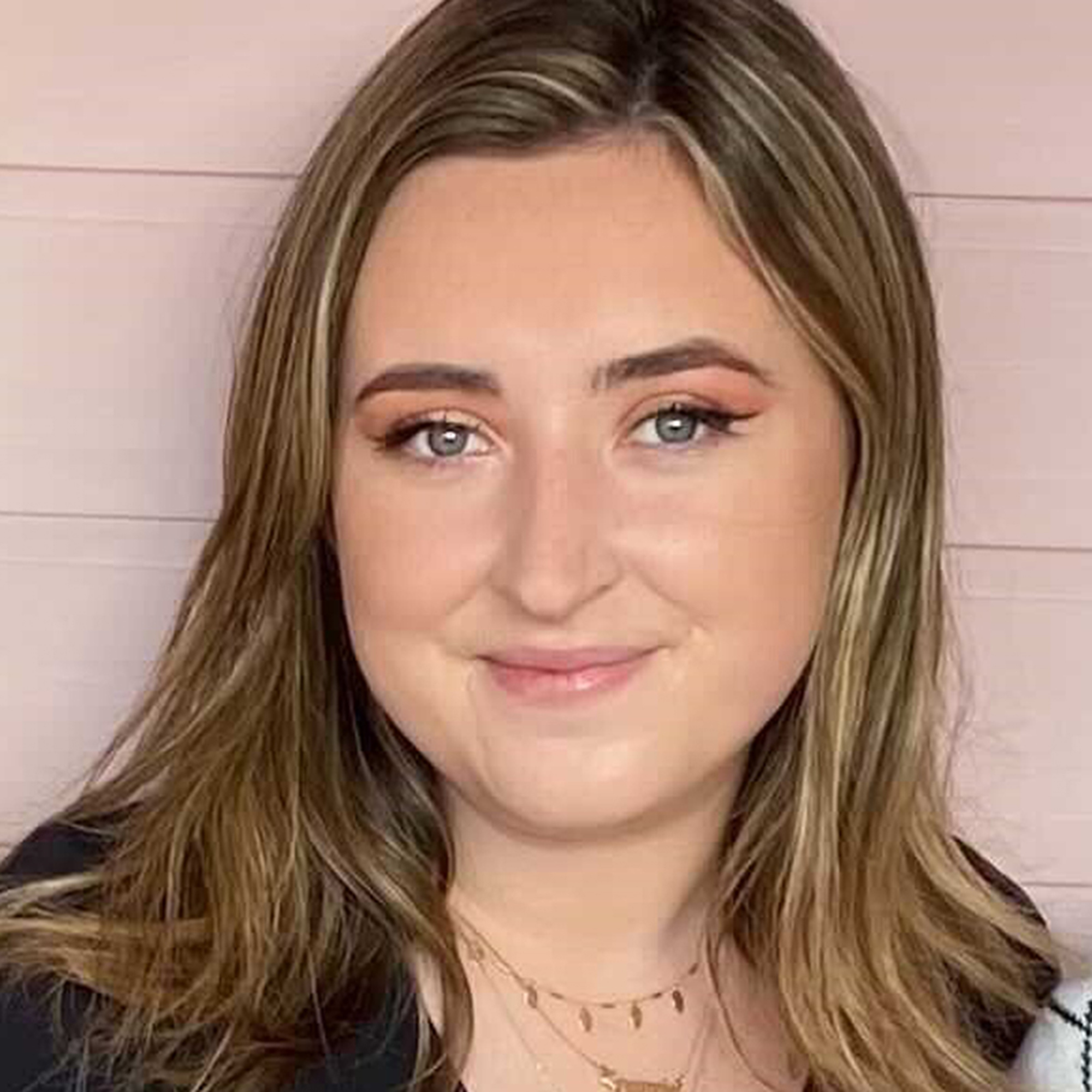 After writing for all of Future's Homes titles, Molly is now an Ecommerce Editor at Ideal Home, working across a range of shopping content to find the best buys for your space. Previously, she was the Staff Writer at TopTenReviews, another Future site, where she covered home content, which to a US audience is anything from turkey fryers to ride-on lawn mowers. Now, she spends her time writing reviews of appliances she's tested at home and at our testing facility (we're talking air fryers, vacuums, dehumidifiers and more!), as well as curating buying guides. She's a certified Consumer Expert for several product categories after passing a five-step program including hands-on experience, consumer interviews and extensive research into her specialist areas including kitchen appliances and vacuums.