Is the Dyson Purifier Cool AutoReact worth the money? Here's why I couldn't be without it for the summer
The Dyson Purifier Cool AutoReact is a city dweller's must-have if you can stretch your budget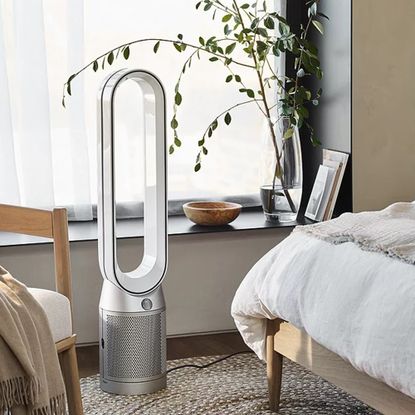 (Image credit: Dyson/John Lewis)
The Dyson Purifier Cool AutoReact is the perfect hybrid if you're worried about your air quality and dreading the stifling summer to come. It helps me and my partner to get a better night's sleep and makes a noticeable difference to how comfortable we find our home. You can't control it via an app, but it does have a handy remote you can keep in your bedside drawer, and though it's a seriously high-cost investment, we think that it'll be a saviour for you in the heatwaves to come.
Reasons to buy
+

Stylish, minimalist design

+

A fantastic sleep aid in hot weather

+

Remote control makes for easy use

+

Great for capturing dust and could help with allergies
Reasons to avoid
-

Seriously expensive investment

-

Quite large (1m tall)
Why you can trust Ideal Home Our expert reviewers spend hours testing and comparing products and services so you can choose the best for you. Find out more about how we test.
Dyson products are now coveted in every area of the home, with the brand finding solutions to improve the performance of the best air puirifers and the best vacuum cleaners alike.
The Dyson Purifier Cool AutoReact is no exception. This hybrid innovation is a mix of what the best fans can offer alongside the power of an air purifier. In simple terms, it's kitted out to help to improve the air quality in your home, with a 360 H13 HEPA filter, an advanced carbon filter and a range of sensors.
The catch? It comes in at a price of £449.99, which is more than most of us are looking to spend of anything, even in the clutches of a heatwave. That said, if you check out Dyson discount codes you may be able to find a deal to make it more within your price range.
I tried this fan out at home for several months to see if it had an impact on my day-to-day experience of the air around me. It's been a total game-changer when it comes to getting a good night's sleep despite the heat, and reassures me of the quality of the air inside my flat, especially given that I live next to a busy motorway. Here's how I got on with the Dyson Purifier Cool AutoReact.
Dyson Purifier Cool AutoReact specs
Filter: HEPA 13 filter, activated carbon filter
Noise: 30-60 dB(A)
Power: 6-40W
Room size: tested in a room 81 m2
Dimensions: H105 x W20.4 x D12 cm
Weight: 1.04kg
Who tested the Dyson Purifier Cool AutoReact?
Molly is the Ecommerce Editor for Ideal Home covering all things appliance related. She's tested a range of air-quality appliances, including the Shark Air Purifier 6. She tested the Dyson Purifier Cool AutoReact in her two bedroom flat in West London, which gets unbearably hot in the summer months. It's also located just next to a busy motorway, so keeping an eye on the air quality levels is very important.
Unboxing and first impressions
As with every Dyson product I've encountered, unboxing and setting up the Dyson Purifier Cool AutoReact was a very swish, straightforward process. Much like unboxing a new iPhone, everything has been thought of with the set up process, and the end product looks absolutely fantastic.
The box it comes in is cardboard and therefore recyclable, but some of the internal parts and the purifier itself came wrapped in plastic. This might be in order to keep the filters and parts cleaned and sealed but does make the whole process less sustainable.
This is definitely the biggest air purifier or fan I've ever encountered. At 41cm it stands about as tall as my desk, but it has a slim look that means it fits conveniently into different corners of my flat. It's modern and minimalistic, which is a huge plus for the design-savvy out there. You definitely won't mind having it on display when you've got guests over.
The hard work of setting up is essentially done for you with this purifier, meaning all that you need to do to assemble it is to attach the two filters that cover the base, and then plug it in.
On the front you'll find a small LCD screen. This is where you can check on the quality of the air inside of your home at any time, with real-time updates. When the time comes that you need to replace the filters, you'll have an alert flash up on this screen too, which is really handy.
On first setting up this Dyson, I was so happy to find out that it can swivel almost all the way around (it has 350 degree coverage), so that two parts of your room can benefit from cooler air. Last summer in London's heatwave when there were two of us working from home in one room, we would have definitely benefited from the far range of this fan. Using the Airflow direction button (which is the one with the little illustration of the fan and an arrow), you can also change the direction of airflow from back to front.
Dyson Purifier Cool AutoReact: performance
Using the Dyson Purifier Cool AutoReact couldn't be easier, because they've thankfully kept things basic and included a remote. Halleluiah! After testing a good few appliances recently, I was so happy to be saved from the process of having to download a separate app or plug in a hub in order to just get this fan working.
Instead, the controls are all operated from a small silver remote, which you can place on top of the fan into a magnetic groove, or into your bedside drawer as I do.
The fan has 10 power settings, and you can see which level you're on via the small LCD screen as you make adjustments. As you might imagine, speed 10 is pretty loud (definitely at the top end of the readings I took at 60dB), but you can still feel effectively cooled at a much lower and quieter level.
Other metrics available to see on the screen as you scroll through include a graph that illustrates the air quality in the last 12 seconds, the PM10 (microscopic particles up to 10 microns in size like dust, mould and pollen), the indoor humidity and level of VOCs (odours that can be harmful, like in cleaning products).
I've found the best way to use the air purifying function with this model is to use the Auto button, which assesses the air quality and takes the reigns from there. Perfect for those who are taken down by summer allergies, the air purifier will then switch off when things have returned to a normal level, and turn back on if there's an uptick in dust, mould or pollen.
I've taken to using the Night mode on this purifier every single night recently, which dials down the fan and air purifier to its quietest settings, and sets the LCD screen to dim (essential for protecting your circadian rhythm!). It's been a total lifesaver for humid nights when sleeping on my new slightly hotter-than-usual mattress and has undoubtedly improved my sleep quality. It's only spring, so I can imagine this fan is going to be on every single night as the summer hots up.
I've tested the Shark Air Purifier before, but it's pretty hefty, and not really convenient to position next to the bed at night. With the Dyson, it's convenient to have it out next to the bed to sleep and then to slot it away in the daytime. My flat is only small, so the space-saving design goes a long way.
Another thing that I absolutely love about the Dyson Purifier Cool Autoreact is that it's a very hands-off appliance. Unlike one of the best dehumidifiers I've tried, you basically don't need to service this appliance at all. Once a year you'll likely need to replace the filters, at a cost of £65.00 from Dyson, but other than that, you'll just be able to stay cool and fight off allergens.
In terms of results, I find that this air purifier takes far less than an hour on the normal setting to remove particulate matter from the air, making it feel noticeably easier to breathe. The Auto button is definitely the best way to achieve optimal air quality, as it requires no input from you.
Should you buy the Dyson Purifier Cool AutoReact?
I know that £449.99 is a lot of money, no matter how hot it might get in the summer, and the Dyson Purifier Cool AutoReact is a mega-investment regardless of just how good it is. Thankfully, it is just as slick to use as it looks, and it performs flawlessly. There are so many options with how to control this fan purifier combo, plus the fact that it's so user friendly. The fan element means that there's no way that you won't get your use out of it, and you'll be conveniently purifying your air at the same time.
Those who suffer with allergies or are worried about the effects of damp won't fail to be impressed with the Dyson Purifier Cool AutoReact, but at such a premium price, there is a much smaller chance that lots of people are going to be able to use it. If your budget does stretch this far, I'm sure that you'll be as thankful for the existence of this easy-to-use game changer as I am.
How we tested the Dyson Purifier Cool AutoReact
As part of our commitment to how we test products we recommend at Ideal Home, Molly tested this air purifier for two months in her London home before coming to the conclusions in this review.
Get the Ideal Home Newsletter
Sign up to our newsletter for style and decor inspiration, house makeovers, project advice and more.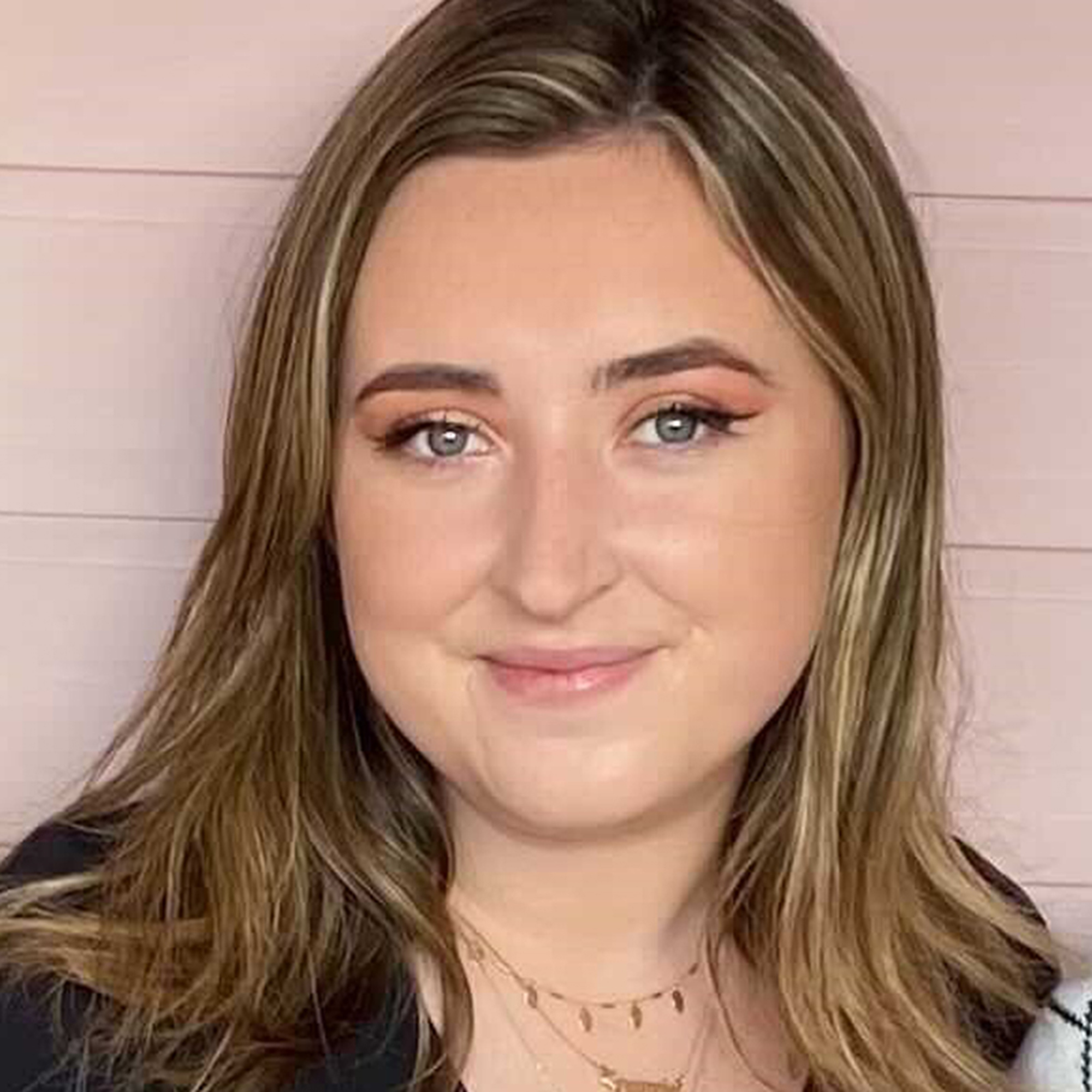 After writing for all of Future's Homes titles, Molly is now an Ecommerce Editor at Ideal Home, working across a range of shopping content to find the best buys for your space. Previously, she was the Staff Writer at TopTenReviews, another Future site, where she covered home content, which to a US audience is anything from turkey fryers to ride-on lawn mowers. Now, she spends her time writing reviews of appliances she's tested at home and at our testing facility (we're talking air fryers, vacuums, dehumidifiers and more!), as well as curating buying guides. She's a certified Consumer Expert for several product categories after passing a five-step program including hands-on experience, consumer interviews and extensive research into her specialist areas including kitchen appliances and vacuums.