The viral self-heating mug that has divided the Ideal Home team – is it worth £130?
We all love a nice and warm morning cup of tea or coffee. But would you pay £130 to keep it that way?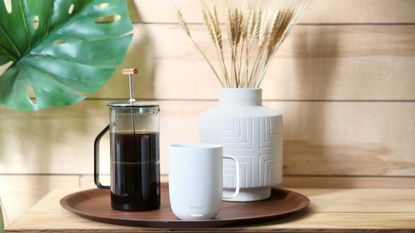 (Image credit: Ember)
When I first heard about the Ember mug and its magical ability to keep a coffee or tea warm for up to an hour and a half, my initial reaction was – I need it in my life! I love a clever little gadget. But then I was faced with the smart home gadget's price, which stunned me a little. And I wasn't alone in this sentiment. Most of the Ideal Home team is with me on this one.
But that didn't stop some of us from testing it out. So, while I am left still longing for my self-heating Ember mug, others have thoughts after experiencing theirs and they're not afraid to share them. Tread carefully as this one is dividing the office.
Is the self-heating Ember mug worth it?
The benefits are obvious. Your tea or coffee stays at your desired temperature for a prolonged amount of time, perfect for anyone that's either a slow drinker or a busy one, whether you're a mum tending to your children or have lots of work to do. It also saves energy as you refrain from making more tea or coffee once you discover that the initial cup has gone cold, running that kettle or coffee machine once again. Or some warm up their first cup in the microwave
But this baby's price varies depending on its size and design, which there are multiple of at this point. But the £130 mark is an average price point for this smart home idea and trend.
On one hand, the idea of spending this much money on a mug seems insane. But on the other hand, if we view it as an appliance (which it essentially is), then the price tag doesn't look so ridiculous anymore. Because you would probably spend that much on a coffee machine that made that cup of coffee. So why not spend it on something that keeps its perfect temperature for 90 minutes?
Ideal Home's Head of Reviews, Millie Fender, who's tested the Ember mug, agrees. 'The Ember Mug is far from a must-have, but it's a cool and classy bit of kit that will perfectly complement a true coffee lover's lifestyle. When you've spent ten minutes making the perfect shot of coffee, it's a shame not to enjoy your entire drink at its optimal temperature. And sure, you could chug it, but when I sit down for a day of work, I often find myself so distracted by my inbox that I completely forget about my hot drinks – and nobody likes lukewarm tea or coffee.'
Controlled by an app installed on your phone, the mug is fitted with a patented, battery-powered technology at the base of the cup that's responsible for keeping your hot drink at the desired temperature. The mug comes with a matching coaster responsible for its recharging. And several reviewers online have complained of the mug's short battery life.
One Amazon review reads, 'The reviews about battery life are true. I'm glad I bought this while on sale, because I would've been very disappointed had it been full price. The battery life of the mug while off of the charging coaster is maybe 30 minutes, 40 minutes tops! But when charged and while charging, it certainly keeps my coffee at the perfect temperature I desire. I'd say it's a good gift or person purchase if it's on sale.'
Available in matte black and white, as well as a range of metallic finishes (copper is my personal favourite), the design is very sleek and minimalist, which appeals to some (myself included) but puts others off. Including Ideal Home's Assistant Editor, Thea Babbington-Stitt.
'While the Ember Mug is undoubtedly a cool idea and looks pretty sleek, it's just not one for me. I had one a few years ago and although I adored the concept, I found I only ever used it a handful of times because while it's very practical, I just love my pretty, eclectic assortment of patterned ceramic mugs too much.'
'For me, half the joy of making a cup of tea is selecting which comforting vessel to use – a cup of peppermint in the late afternoon? Got to be a Burleigh teacup. To bring back to bed on a chilly weekend morning? Give me that cosy Emma Bridgewater. So if you're a minimalist, an Ember might be just the ticket, but I'll stick with my ever-growing collection instead,' she concludes.
ThermoCafé by Thermos desk mug
You're probably familiar with the Thermos flasks and their ability to keep drinks hot (or cold) for a prolonged period of time. And now, Thermos also offers a mug version of this designed specifically for desk use.
GARMEE Electric Coffee Mug Warmer
If you're still after some smart home tech that will warm up your drink, then a mug warmer coaster like this one could suffice. Fitted with a cord and a three-pin UK plug, this gadget is water-resistant so won't break if you spill your drink on it.
Who can blame her for that? I too love my varied mug collection. But this is not a cosy weekend kind of mug. This tool seems like the perfect solution for a specific kind of day – those long work days when one gets distracted by the never-ending to-do list. And forgets to drink their coffee quickly enough.
So even after hearing all of this, I'm not discouraged from wanting this mug. I'm hooked. Is that crazy? But if you're not willing to spend £130 on the Ember mug (I'm still contemplating it), then there are some drink-warming alternatives that won't break the bank.
Get the Ideal Home Newsletter
Sign up to our newsletter for style and decor inspiration, house makeovers, project advice and more.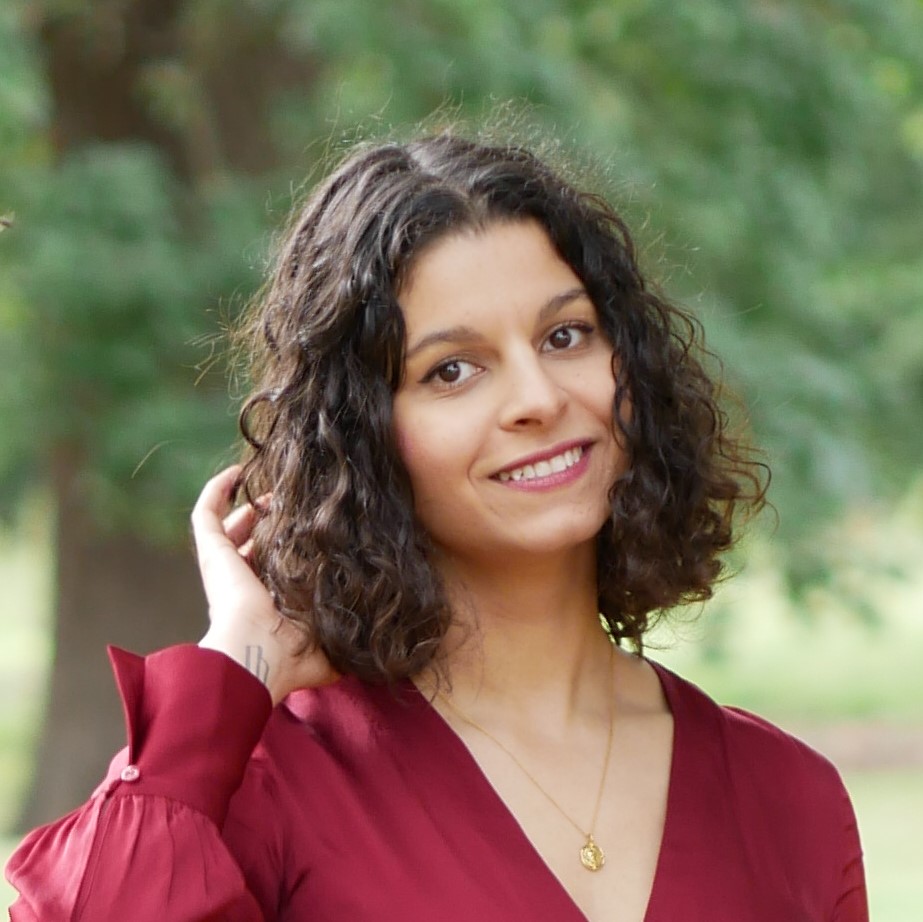 Sara Hesikova has been Ideal Home's News Writer since July 2023, bringing the Ideal Home's readership breaking news stories from the world of home and interiors. Graduating from London College of Fashion with a bachelor's degree in fashion journalism in 2016, she got her start in niche fashion and lifestyle magazines like Glass and Alvar as a writer and editor before making the leap into interiors. She feels the two are intrinsically connected - if someone puts an effort into what they wear, they most likely also care about what they surround themselves with.