How we test air fryers at Ideal Home
Our in-house air fryer review process sees us put all range of these appliances through their paces at our dedicated test facility and at home – here's how...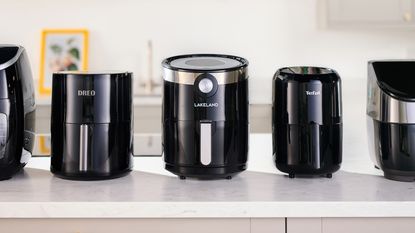 (Image credit: Future / Philip Sowels)
Want to know more about how we test air fryers at Ideal Home? In order to recommend these ultra-useful appliances to you in our guide to the best air fryers, we've been testing them out for over two years now, both at our dedicated testing facility and in our own homes.
We've tested dozens of air fryers, with 32 full-in-depth reviews available to read on our site. There are plenty more that have graced the countertops of our test kitchen, and more in the works in order to bring you the most up-to-date picture of the top-rated models on the market.
Each air fryer is tested for over two weeks at home before we come to the conclusions we write in our reviews. This is supplemented by regular testing days, during which we will line all of our favourite models up and pit them against each other. These air fryers are tested by the Ideal Home team, chiefly the Ecommerce Editor Molly Cleary, alongside cooking expert and freelancer Helen McCue.
We have a set testing process when it comes to testing each and every type of air fryer. That includes sticking to a set menu of foods and examining each fryer based on a series of criteria. As well as examining the performance of each air fryer, we're very conscious about value for money here at Ideal Home, with price always being a huge factor in our process.
How we test air fryers at Ideal Home
Our core testing process involves setting up each air fryer, cooking a host of food in it, and then assessing the ease of cleaning and storage. We also delve into the value for money of each air fryer, assessing its price against its range of functions, size, power, and design.
How we conduct our air fryer cooking tests
We test air fryers at our facility just like you would on your first use of one so that you know exactly what you'll be getting if you do decide to buy that particular appliance.
Many air fryers have similar features, so testing out their cooking performance, often side by side, is crucial.
We use a standard recipe for every single air fryer we test. It starts with chips, the holy grail of air-fried food, and then continues with bacon, greens (usually asparagus or broccoli), and a portion of fried food. Our testers, such as Home Economist and cooking expert Helen McCue, often go above and beyond during testing too, whipping up cakes and other bakes as part of the review process.
Using a standard recipe list for each air fryer test allows us to record the cooking timings and consider how evenly the foods come out, as well as how well-cooked they are.
As well as testing the crispiness of our chips, we also use bacon in each air fryer, which is a great way to see the evenness of each appliance's power and to see how well an air fryer distributed heat and how fast it circulated hot air. It also lets us see how the design of each basket either lets fat and grease drip away or remain on the bacon.
Based on our cooking findings, we give every air fryer a rating out of five and then move onto other considerations, such as value for money and design, which we delve into below.
How we test air fryers for value for money
Air fryers can be expensive. That's why value for money is at the forefront of all of our tests, as well as factoring hugely in our final decision when choosing and ranking our list of the top-rated air fryers.
After testing dozens of models for nearly two years, we've cut our guide down to just the top 10, many of which have excellent value for money. In our guide, we pay special attention to those that come in with an RRP of under £100, as well as factoring in just how many functions a customer is going to get for their cash.
As part of our emphasis on value for money, we've also created separate guides to help those looking for the best air fryer under £100 and the best air fryer for a family of four, so shoppers can more accurately see what they can buy for their budget and needs.
Our Consumer Experts
Our Consumer Experts are members of the team who have gained a particular knowledge of products in their specialist area.
Earning a Consumer Expert certification involves gaining hands-on, practical experience with bestselling products, regularly testing said products, and conducting research into their area of expertise, as well as conducting interviews with leading brands.
1. Testing Our Consumer Experts have hands-on experience testing the bestselling and highest-rated products on the market. This then becomes the benchmark against which other products are reviewed and judged.
2. Product research Our experts immerse themselves in each product category, learning everything there is to know about the product, from how it's made, to its biggest pros and cons.
3. Behind the scenes As well as hands-on product testing in a home environment, our Consumer Experts have also gained insider knowledge on the products they test. This might be through factory visits, showroom tours, or comparison testing days at our testing facility.
4. Industry knowledge Our experts know the nitty-gritty of each product category. They regularly speak with industry experts such as product developers and retailers, they know the market leaders and the growing trends within the industry. They are non-biased and able to formulate an honest judgement about the USPs offered by different products on the market.
5. Wider opinions Our experts don't just rely on their own knowledge, they also seek input from the wider team and carefully research customer product reviews to gauge wider product satisfaction, noting and investigating any regularly occurring customer feedback.
Below, you can see which members of the team are certified Consumer Experts when it comes to testing air fryers.
Molly is the Ecommerce Editor for Ideal Home and knows everything there is to know by now about kitchen appliances, after writing about them for two years.
She's a certified Consumer Expert when it comes to air fryers, having completed a five-step process to become a true expert in these exceptionally useful buys.
She regularly visits the Future Test Facility in Reading to put products through their paces. She's always up to date with the newest releases from brands such as Ninja, Instant, COSORI, Tower and more. She has also interviewed Tom Brown, SharkNinja's EMEA President, about the brand.
Our air fryer reviews
Looking to read up on Ideal Home's air fryer reviews now you've heard about our process? Here are a selection of five-star reviews written by our testing team.
---
You'll find full details of the Ideal Home review process on our how we test page, including how we put mattresses, vacuum cleaners, BBQs, pizza ovens, and a whole host more products through their paces to bring you our top recommendations.
Get the Ideal Home Newsletter
Sign up to our newsletter for style and decor inspiration, house makeovers, project advice and more.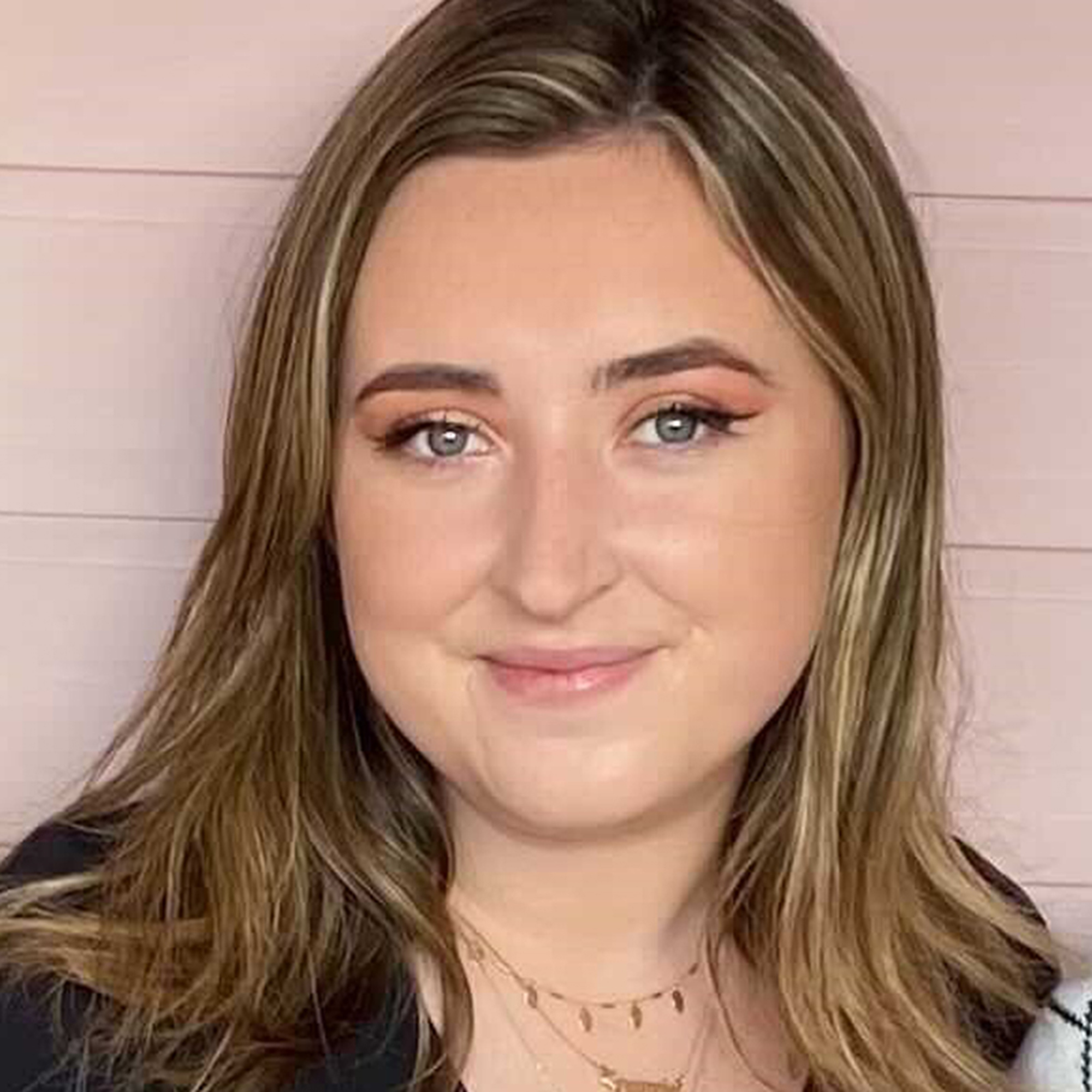 After writing for all of Future's Homes titles, Molly is now an Ecommerce Editor at Ideal Home, working across a range of shopping content to find the best buys for your space. Previously, she was the Staff Writer at TopTenReviews, another Future site, where she covered home content, which to a US audience is anything from turkey fryers to ride-on lawn mowers. Now, she spends her time writing reviews of appliances she's tested at home and at our testing facility (we're talking air fryers, vacuums, dehumidifiers and more!), as well as curating buying guides. She's a certified Consumer Expert for several product categories after passing a five-step program including hands-on experience, consumer interviews and extensive research into her specialist areas including kitchen appliances and vacuums.