The curtain ideas to add instant style to your space
Give any space personality and character with these curtain ideas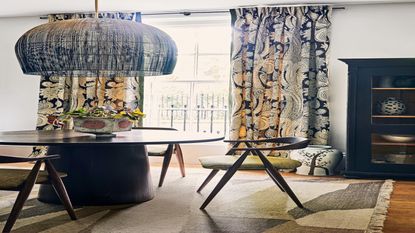 (Image credit: Future PLC)
Curtains can make or break a room and with so many different curtain ideas it can be hard to know where to start. From living room curtain ideas to dining rooms and bedrooms, each space is unique and therefore you need to choose the curtain that best suits you and your needs.
Having the right curtains adds the final finishing touch to your space and can completely change your interiors. Plus because they are so easy to install, they can be changed to suit the season or interior adjustments.
When choosing your curtain ideas, it is important to consider things such as, the purpose of the curtain, do you want to black out light completely when they are closed or still let some light shine through. What density and thread count do you need, what material do you want the curtain to be in and the length you want the curtain to be at.
'Curtains are a major decorative flourish of an interior,' says Saffron Hare, Creative Director at James Hare. 'Framing a window during the day and often creating a dramatic focal point. When daylight fades, curtains are drawn and windows are hidden behind colour, pattern and texture.'
'Whether the choice is bold, beautiful and colourful or sleekly plain with braid and trim detail, curtains and blinds are the defining and integral design element of an interior; they must look smart and decorative open and closed.'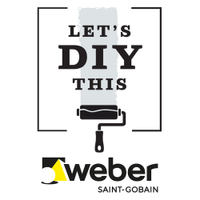 Are you ready to get your DIY on this bank holiday weekend? We're celebrating all things DIY with Ideal Home's Let's DIY This weekender, sponsored by Weber Saint-Gobain. You'll find everything you need to know to turn your dream DIY projects into a reality, including inspiring ideas, how to project advice and loads of expert tips. Happy DIYing!
Curtain ideas for any room
'Before making your final decision on what curtain colour you choose, consider ordering free samples,' says Amy Wilson, interior designer for 247 Curtains.
'This is the perfect opportunity to try before you buy, saving you the stress of investing your money in something you don't love. Ordering your samples in the colours you gravitate towards will help you choose between a few when you see them in person. Not only this, but it will also help you determine which texture works to frame your window.'
If you can't decide on what curtain ideas to choose, there is the option to change your curtains according to the season so you never get bored.
1. Neutrals to make the room sing
If you want the room to be the main focus of your space, picking curtain ideas which are more neutral in colour can be the perfect way to frame the room without overpowering the items in there. Neutral colours are sure to stand the test of time and less likely to date over the years, which will keep your room looking fresh and in style.
'Restful shades of taupe, mushroom, brown and grey all look great...as well as deeper tones of green, navy and charcoal,' says Debbie Leigh, Design Manager at ILIV.
2. Sheer curtains for a relaxed look
Sheer curtains are lightweight, practical and easy to hang, making them a versatile option. With their minimalist appearance they make rooms feel instantly brighter and more airy, so perfect if blackout curtains are not for you.
Depending on if you want a more casual or luxe feel, the type of material you choose is important, with options including cotton, chiffon, silk and voile. If you really want to make a statement out of the window, sheer curtain ideas are perfect for creating a window scarf, draping the material over the curtain rod so it drapes over the window.
'Sheer curtains are useful to shield a window when the main curtains are drawn and softens the light, which helps to stop fading in bright sunlight,' says Saffron from James Hare.
3. Partner patterned curtains with a plain blind
Partnering up your window blind ideas with curtains can add a feeling of layering and depth to your window space. Curtains can be used over all kinds of blinds from roman, to roller to wooden, but make sure you choose the right blind for your window, because not certain blinds suit certain windows. With a patterned curtain go as bold or as simple as you like and then choose a key colour from the curtain and use that as your blind colour for a cohesive look.
'Patterned curtains pair well with plain blinds,' says Ryan McDonough, interior design expert, MyJobQuote. 'It's a great way to make a feature out of your windows without being too over-the-top. The layered effect not only adds interest but improves the thermal efficiency of your windows.'
4. Match the wall colour/pattern to your curtains
Often it can be hard to know what curtain to choose that will compliment your space and not look out of place. A simple way to do this is to match your curtain colour to your wall colour or pattern.
This is perfect if you don't want too many competing visuals in your room and prefer a more monochromatic look and works well for bedroom curtains.
5. Bold botanicals to bring the outside in
If you want to bring a bit of nature into your home, botanical curtain ideas can provide that connection to the outside. 'Botanical or tropical design patterns have been captivating the imagination of interior designers for years,' says Avalana Simpson from Avalana Design.
'To add a little luxe to your home consider choosing a fantastical botanical scene and make it pop by choosing one strong, darker colourway from the pattern to add to your walls. This adds an interesting layer and draws the eye to the window dressing itself.'
6. Hang lined curtains in a bedroom
When choosing what fabric to use Victoria Walker at Hillarys, suggests thinking about the function, which room and which window it will be going in. 'Voiles are sheer and translucent and a great way of letting the light in while still offering privacy, but black-out, lined curtains are a better choice for bedrooms.
'I'd always line curtains though – unless they are voiles – as lining makes your curtains look fuller. This helps reduce light leakages and provides extra privacy. Coloured lining is also available – think about grey or black facing out instead of white or ecru.'
7. Choose a pattern to compliment the view
If you're looking to inject pattern into a neutral room, curtain ideas are the ideal place to do so. A popular living room curtain idea is to frame the window or patio doors in a floral print that feels transitional to the outdoor space.
'Choose a fabric that enhances your view – life a leaf pattern,' suggests Yvonne Jones, Founder, Chameleon Interiors. If there are multiple elements to your view, make it simple and just choose one feature, such as a particular plant or flower and use that to inspire your pattern choice.
8. Take a minimal approach with a single curtain
You don't always have to use a pair of curtains, if you have a small window or a door that requires dressing, simply buy one curtain for the job. Using a single curtain is a great small hallway idea, since it adds colour and pattern without making the space feel narrow or dark.
9. Team plain curtains with a patterned blind
'If you're not confident about using pattern, team plain curtains with a patterned blind, ' says Victoria from Hillarys.
'If dressing a really wide window, blinds can look awkward and out of scale,' warns stylist Sarita Sharma. 'Likewise, on a really tall window, blinds can become cumbersome, especially Roman ones as you have to pull the full weight of the fabric up each time.'
10. Add drama with velvet or bold print
Velvet is a sure fire way to add a sense of drama to any decorating scheme. Especially an 'of the moment' dark tonal pallet, as demonstrated in this charcoal grey living room.
There are some great velvets around in fabulous colours, as well as lots of botanical and tropical designs at the moment. Velvet curtain ideas add a touch of opulence and if you decide to go floor length are great for rooms where you want to block out the light when they are closed and retain warmth.
11. Look to linen curtains for a relaxed look
For a less formal approach to curtains opt for laid-back linen fabrics. A medium-weight linen or a linen mix is thicker than a voile but light enough to feel less strict than full lined curtain, offering a more relaxed look.
12. Choose a pattern that will stand the test of time
Good quality curtains are an investment, so don't sacrifice the style and finish you want because you feel guilty about the budget. But whatever you choose, make sure it's a design you'll love for a long time, particularly in a room you use often, like a living room.
'Good curtains last for years so you need to really love the pattern,' advises Yvonne from Chameleon Interiors.
13. Allow curtains to puddle in front of a tall window
Curtain length is all about personal preference, but stylist Sarita loves the look of a puddle curtain against a tall window, which can also fit in well with relaxed shabby chic decorating ideas.
'Although you do have to be careful with your choice of fabric, and if your room tends to get dusty or you have pets, then it's not as easy to clean under them,' she warns.
14. Tie curtains back with leather or tasselled ties
Think of tie backs as you would the belt to a dress, and dip into the latest trends for accessorising. It may surprise you to hear that certain designs are out, according to our experts.
'Avoid fabric-shaped tie-backs, which are old-fashioned, and choose woven leather, beaded or even tasselled ones instead,' advises Yvonne from Chameleon Interiors.
15. Make a small window feel bigger
Make a small window feel bigger by fitting a pole to extend further than normal. Drawing the curtains completely either side will help to open up the view, allowing the window to hold more presence within the room.
The extended pole will also ensure that that when the curtains are open you can see the whole expanse of the window which will let in more light and allow the curtains to frame the window.
16. Pair heavier curtains with a sheer voile
Soften the look of a heavier curtain but pairing with a lightweight voile. This is an ideal bedroom curtain because the voile provides an element of privacy while the curtains are drawn back.
'Voile curtains come in subtle shades to suit every décor,' says Yvonne Keal, Senior Product Manager at Hillarys. 'This lightweight fabric at your window is perfect for creating an understated feel and can be combined with solid fabric curtains for a statement look. Voiles can come in a range of neutral shades, from white, cream and ivory to subtle grey and silver. Both elegant and sophisticated for a contemporary room.'
17. Choose a pole that makes an impact
What you hang your curtain ideas on can make just as big an impact as the window dressing itself. Pick a pole that co-ordinates with your fabric and suits your furniture style.
Depending on your window, you my opt for a metal, wooden or plastic pole, which will come in a range of finishes and colours which you can choose to compliment both your curtains and the rest of your interiors.
18. Add a boxy pelmet
Forget the notion of a frilly pelmet, you can finish the look with a structure more contemporary solution. 'A flat, boxy, straight pelmet adds neatness to a window,' says Yvonne from Chameleon Interiors. 'When choosing a pattern. Make sure you take the whole room into consideration.'
What type of curtains look good in a living room?
When choosing curtain idess for your living room it is important to consider factors such as the style and size of your windows, whether you have classic bay windows, large sliding windows or the popular double hung window, these will affect which curtain you choose.
Deciding the function you want these curtains to perform is important, if you live on a busy road which sees lots of people passing by, then privacy will be an important factor and sheer curtains alone may not be the best option.
If you want the space to seem larger then opt for floor length curtains with the pole hung higher above the window and closer to the ceiling to give the illusion of elevated ceilings. Thin vertical lines on curtains are also a great option to add to the feeling of height.
What colour curtains make a room look bigger?
If you want to make a room look bigger, lighter coloured curtain ideas are the perfect choice to open up a room and make it feel more light and airy. Light colours reflect light better than darker colours which makes a space feel bigger and brighter.
However, that doesn't mean you're just stuck with shades of white or other neutral colours, you can add less saturated and softer shades of bold colours such as pastels. Pairing these lighter colours with more sheer material allows more natural light to flood the space and illuminate the room.
What curtains are best for bay windows?
Due to the slightly more curved shape of a bay window, getting custom made curtain ideas can offer a more sophisticated and polished look. Depending on how important privacy is to you, hanging shutters in the bottom half of the window is a great way to let light in, but will stop people from being able to see into your space.
If you are wondering how to dress a bay window, Yvonne from Chameleon Interiors has some advice: 'I'd always use a double- or triple-pleat heading on a bay window and hang the curtain under the track, not against it. This will allow the curtains to stack up better.'
How do you clean curtains?
'The bottom edges of your curtains are the first to really show the dirt,' says Victoria from Hillarys. 'It's because they sit on the floor or windowsill. Dusting and vacuuming sills and flooring will help. Curtains will benefit from a regular clean, too - use the brush attachment on your vacuum, working top to bottom, front and reverse of your curtains when closed. You can also take them to the dry cleaners.'
Get the Ideal Home Newsletter
Sign up to our newsletter for style and decor inspiration, house makeovers, project advice and more.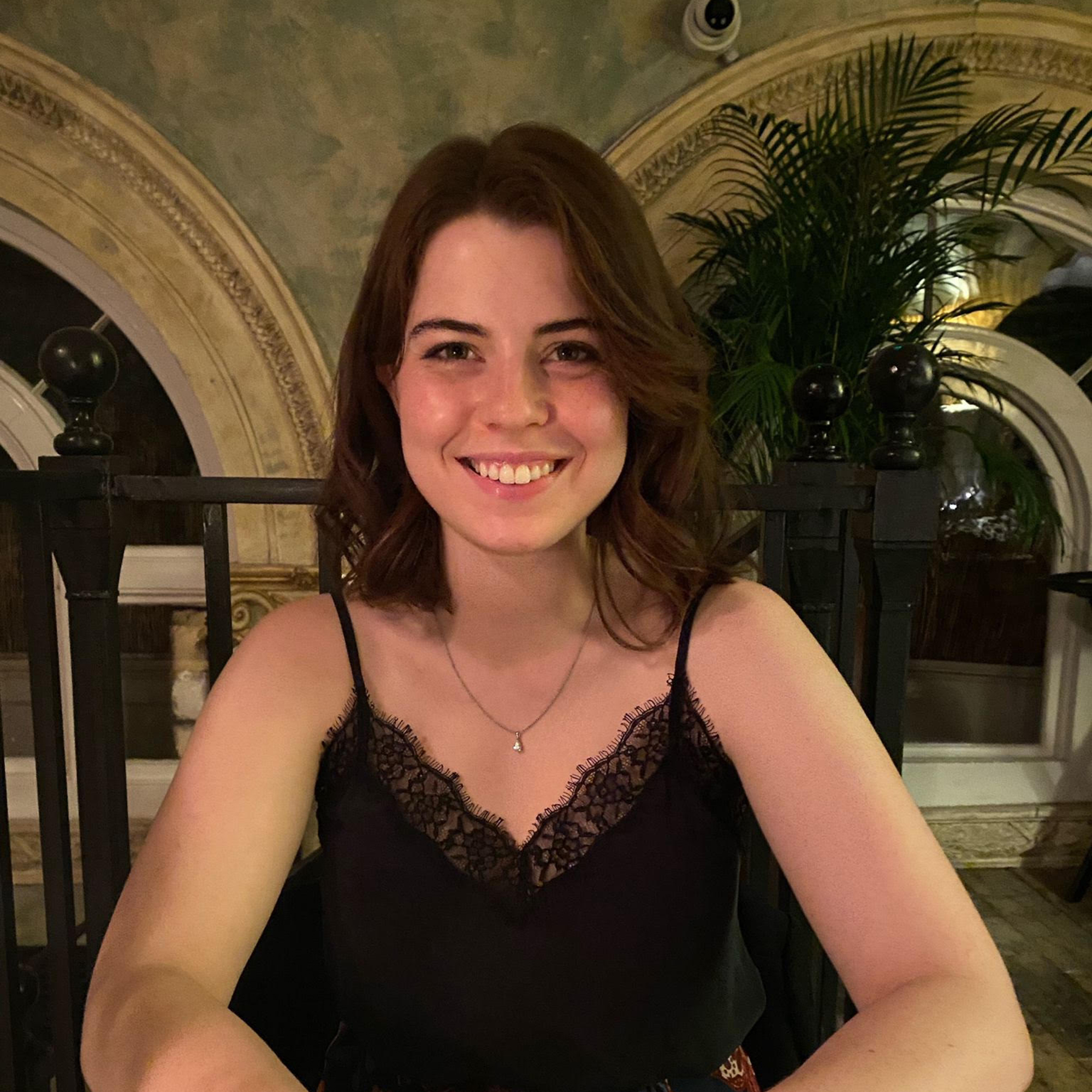 Rebecca Knight has been the Deputy Editor on the Ideal Home Website since 2022. She graduated with a Masters degree in magazine journalism from City, University of London in 2018, before starting her journalism career as a staff writer on women's weekly magazines. She fell into the world of homes and interiors after joining the Ideal Home website team in 2019 as a Digital Writer. In 2020 she moved into position of Homes News Editor working across Homes & Gardens, LivingEtc, Real Homes, Gardeningetc and Ideal Home covering everything from the latest viral cleaning hack to the next big interior trend.