'Solid, dependable, and grounded' - 5 ways to use brown colour psychology in your home
Colour experts reveal the power of brown colour psychology in interior design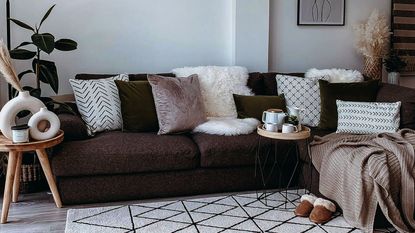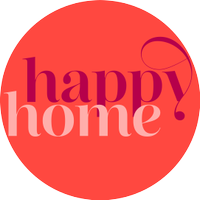 (Image credit: Future PLC/Jessica Taverner)
It's the Marmite of interior design. Brown: you either love it or hate it. It's either cosy and comforting, like hot chocolate. Or it's deeply drab and depressing, like office carpets.
Brown living room ideas and other room ideas can be so divisive that fifty per cent of subjects in a 2020 study by a team of experimental psychologists, Feeling Blue or Seeing Red?, (Domicele Jonauskaite et al), chose the emotional response 'Disgust' when shown a brown colour stimulus.
In spite of this, brown is currently battling it out with grey to nab the top spot as interior designers' favourite neutral, and paint trend for 2023. Anyone who was alive in the 1970s will feel very conflicted about this, having been made to wear static-generating brown polyester slacks while watching telly on a brown Dralon sofa. But if this is you (or someone you love), it's time to heal that trauma and see the softer side of brown because it's packed with psychological goodness.
The psychology of colour is a big deal in interior design if you want a home that makes you feel emotionally balanced. Colour expert Karen Haller explains, 'The colours you choose to have in your home will have a significant impact on your psychological and emotional wellbeing. That's because colour is emotion. It creates an emotional response whether we are aware of it or not.'
Brown colour psychology in home decor
There are huge psychological benefits to using brown colours in your home, but they have to be used in the right place and the right way to create the best effect.
What does brown represent in colour psychology?
Karen explains, 'Brown is the colour of the earth and wood. Looking at its positive psychological traits, we naturally feel reassured and safe with brown. Like a strong, reliable tree, brown is solid, dependable, and grounded. It is serious like black, but in a softer way. Brown is supportive, whereas black can come across as oppressive and unapproachable.'
'It can either have a positive effect where we feel grounded, safe, supported and able to relax or an adverse effect where it can feel dull, boring or heavy.'
Colour psychologist
Colour psychologist
Karen Haller
Karen Haller is the leading international authority in the field of applied colour psychology - how colour affects and influences our behaviour. With more than 20 years' experience, she teaches, consults for businesses, interiors, healthcare and wellbeing with clients including Marks & Spencer, Dove and Samsung. Her book, The Little Book of Colour, was listed in the Sunday Times Top 10 Design Books in 2019.
What impact can brown have in a room?
'A beautiful, complex brown hue can envelop a room, making it feel squishy and comforting, like you've just been wrapped in the biggest blanket,' says Abigail Ahern, Interior Designer. 'Acting as a soft backdrop, showcasing your furniture and home styling. However, this is totally dependent on your choice of hue, and whether it has soft undertones, anything too harsh will zap the life out of the room, making it feel flat and cold.'
What room is brown best suited to?
Abigail Ahern has used mid to dark brown tones in her studio, bedroom, hallway and guest room. 'They're the softest browns with complex undertones that change with the light throughout the day.' She adds, 'I would say as long as you have the right hue, brown is an extremely adaptable colour that can be used in any room, especially those where you want to create a calming, harmonious feel.'
From Karen Haller's perspective, it depends on the purpose of the space: 'Brown is cosy and warm – think wooden floors and logs in the fireplace. It's best for a room that you want to relax in, such as a living room, library room or spa-like bathroom.'
Ruth Mottershead, creative director at Little Greene, adds, 'Rich browns work wonderfully as an alternative where you might previously have considered black, charcoal grey or dark blue, bringing a restful and warm atmosphere to an interior.'
5 ways you can harness brown colour psychology in a home
1. Mix a soothing blend of shades
Capture the calming power of brown by decorating with a palette of dark, mid and light brown tones that are comforting but not boring. Abigail Ahern advises, 'Paired with taupes, soft browns, caramel and a dash of toffee, darker tones will gently contrast and give a sense of calm and sophistication to your space.'
2. Try colour drenching for an opulent feel
Brown is the perfect colour for an immersive look that's sophisticated and sumptuous. The colour-drenching trend involves using the same colour on all walls and even the ceiling, too.
Ruth Mottershead explains, 'Rich browns are wonderfully evocative when colour drenched across all elements within a space including all four walls and woodwork for a truly impactful, cosy finish.' She advises using a true brown, such as chocolate, and adding a red-brown or deep terracotta as an accent. Patrick O'Donnell, Farrow & Ball's international ambassador, suggests using brown in a full gloss finish on the walls, 'for an oh-so-chic dining room.'
Patrick studied Fine Art & Chattels at the University of Southampton and studied specialist paint decoration at the Leonard Pardon School in London. He has worked in floristry, interior design and film, before moving to Farrow & Ball in search of creative freedom. He has been a showroom manager, global colour consultant, and is now the 'face' of the brand on social media.
3. Use its authentic aesthetic for a heritage look
Patrick O'Donnell explains, 'Natural stone and earth colours were often used in great halls of country houses, echoing their exterior environment and construction materials. They were also used "below stairs" as they were relatively inexpensive to produce and very forgiving.'
Interiors stylist Selina Lake, author of Heritage Style, comments, 'Brown works well for creating heritage style. For example, wall panelling will benefit from being painted in a dark chocolate shade and a dark brown velvet sofa is a great idea for a classic living space, as it will go with antique furniture as well as mid-century pieces.'
4. Use it on kitchen cabinetry
With all the confidence of black but without its harshness, dark brown units will define your space – especially in an open-plan kitchen with pale walls. Selina Lake suggests, 'You can use brown in a kitchen as a neutral base and add brass handles and marble worktops.'
Patrick O'Donnell confirms, 'Kitchen cabinetry loves brown. Team a mid-tone brown with an earthy pink on the walls.'
5. Feel more connected to nature
Capitalise on the honest earthiness of browns to create a simple, natural vibe. Bring those browns to life by accessorising them with natural materials. Abigail Ahern advises, 'Layer in some natural materials like wood and ceramics to create a little visual friction and enjoy how enveloping your brown space becomes, and more importantly, feels.'
Those natural materials are an easy way to lift darker browns. Ruth Mottershead says, 'If you wish to indulge in a deep, rich, chocolate colour, opt for lighter wood tones, wicker and rattan finishes and neutral linens for furniture and textiles.'
FAQs
What does brown represent in interior design?
Ruth Mottershead believes, 'Gone are the associations of dated 1970s interiors, drab or dull spaces, browns are taking their rightful place in contemporary interiors. These warm, beautifully muted, versatile deep neutrals are perfect for creating captivating, indulgent and inviting spaces.'
Patrick O'Donnell, Farrow & Ball's international brand ambassador, points out, 'Our friends over the pond in the USA embrace brown. In the UK, we are slowly falling in love with this colour family. We see brown as muddy and retro, but it can be one of your chicest decorating tools.'
What is the psychology of colour in interior design?
Colour psychologist and author of Colours of the Soul June McLeod explains, 'For interiors, colour psychology is all about harnessing its subtle energies to create harmony. Used effectively, it results in that "ahhh" feeling we all experience when we are in a healing and nurturing environment. Home should be a sanctuary – a place of safety and ease – which requires spaces with flow and considered use of colour.'
Brown might be a marmite shade, but when used correctly it can give your home that grounded feeling you've been looking for.
Get the Ideal Home Newsletter
Sign up to our newsletter for style and decor inspiration, house makeovers, project advice and more.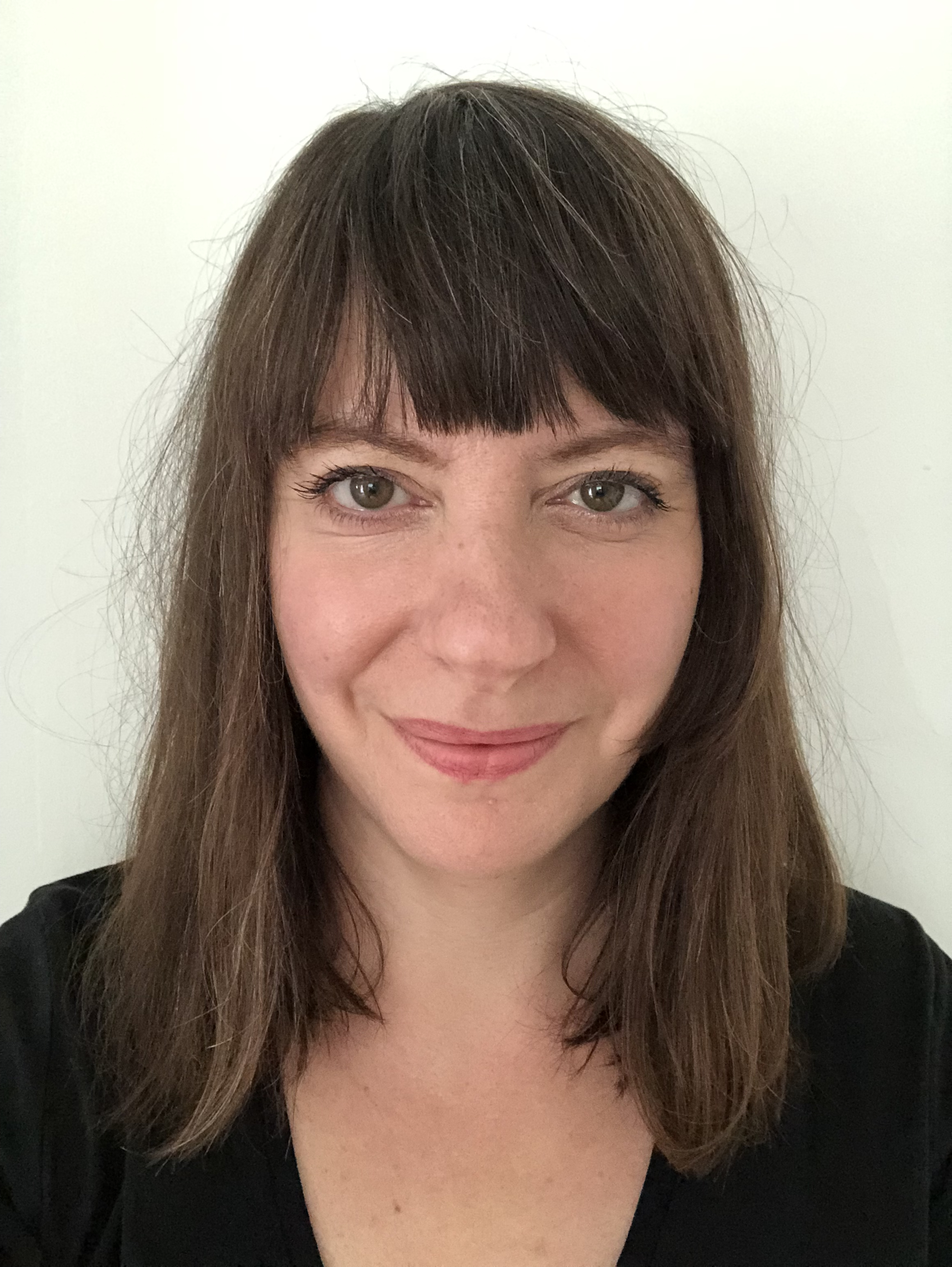 Vanessa Richmond has been a freelance writer, editor and editorial consultant since 2021. Her career in magazines began in 1998 and, apart from a four-year stint at women's lifestyle magazine Red, it has been spent working on interiors titles including House Beautiful, Country Homes & Interiors and Style at Home. She first joined the Ideal Home team in 2006 as Chief Sub-editor and subsequently became its Associate Editor, Editor and Editorial Director. Now she writes for idealhome.co.uk and Ideal Home magazine as a freelance journalist.