I tried the AI-powered Flitch online interior stylist - these are my thoughts
It's the new interiors-focused AI-assisted service with a human touch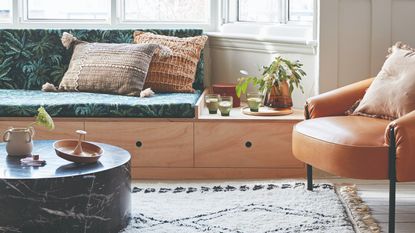 (Image credit: Future PLC/Tim Young)
Having just moved into a new unfurnished flat about a month ago, I welcome any helpful tool and advice that makes decorating a home a little easier and quicker as the Flitch interior stylist promises to do. Especially since this is my first unfurnished place so I am certainly lacking in the furniture department, currently using a little side table as a makeshift dining table with cushions for chairs. And this is a trend for the rest of my current so-called furnishings. I enlisted the help of a Flitch interior stylist to help me out with some furniture suggestions.
So what is Flitch? Launched earlier this year by co-founders Uriel Tannen and Daniel Ufland, it's a service that calls itself 'an online interior styling platform that provides an effortless furniture shopping experience built entirely around your taste, budget and requirements' as per the company's website. While you can take a style quiz which will provide a few AI-generated furniture and home decor ideas in your chosen category for free, if you after a bit of a human touch, then the service is paid.
The platform offers a few different subscription plans at various price points and after taking your one-off payment, it pairs you up with one of their (human) stylists who will create shortlists of furniture in any of your desired categories. This is where the AI assistance comes in scanning the entire UK furniture market helping to put together several choices for the customer. So how was my experience with Flitch? And what were my thoughts on this service? Let me tell you.
Flitch interior stylist
In all fairness my entire home is in total disarray at the moment. But I decided to focus on some of the key pieces I thought I needed the most. Also my respective subscription plan - the £25 Basic plan - did not cover a whole home makeover as that is the top tier level for which the website does not even provide a price. I opted for tasking my interior stylist Alex Stubbs with finding me the perfect dining table and dining chairs for some dining room ideas (well, the dining area of my living room, I should say), as well as a desk and a desk chair for some home office ideas.
I started off by taking a style quiz asking me what I'm looking for followed by a series of dining table choices from which I was to pick some of my favourites to give my stylist an idea of my taste. The rest is all done via email.
Alex emailed me almost immediately after I created my account and took the quiz, letting me know she's working on a dining table shortlist and asking me to share any mood boards or images I liked if I felt inclined to do so (a step that is completely optional and in my case, I don't think was much helpful to poor Alex since my Pinterest board titled 'beautiful interiors' is a very varied medley of different styles for different rooms that I've collected over many years).
For Alex to put together a list of possible choices, it took a couple of days. And that would be a repeated trend with every request I would feed back to her and require a new list. I personally thought it could be a bit quicker especially as the selection is created in tandem with AI but I might be overly demanding here.
Alex was extremely responsive and helpful though with request and enquiry from my side tended to. I was most happy with her selection of dining chairs which finally made me settle on a specific style. And when asked if she could find cheaper alternatives for my chosen wishbone chair, she readily provided four other options.
Would I recommend Flitch?
With its affordable service, I think Flitch is filling a gap in the market. Interior designers charge about £200 per hour on average (or more) and interior stylists mainly work on commercial projects, so a professional helping hand in decorating a home that doesn't break the bank is unattainable for most.
The only critique I have is that for me, the title of an interior stylist is slightly misleading. I would brand them more as personal shoppers as the majority of the service entails furniture shopping with very little styling. But I am aware that the Standard plan, that helps you furnish a whole room, does include an inspiration mood board which consists of the chosen pieces of furniture styled together to give you a better sense of how it will all look combined. That is where the styling part comes in.
Who do I think Flitch is best suited for? Anyone that doesn't particularly enjoy (or isn't very good at) scouring the whole of the furniture market to find the one best suited piece of furniture. Flitch will also probably introduce you to brands you've either never heard or wouldn't have thought of looking to.
But perhaps my favourite part of the service is that if your stylist fails to find you what you're looking for, then you get all of your money back. So they really strive to keep their customers happy. And the sweet discount ranging from 5% to 15% (depending on your chosen plan) on all furniture sold through Flitch (which ranges from Dunelm to La Redoute) is not bad either.
Get the Ideal Home Newsletter
Sign up to our newsletter for style and decor inspiration, house makeovers, project advice and more.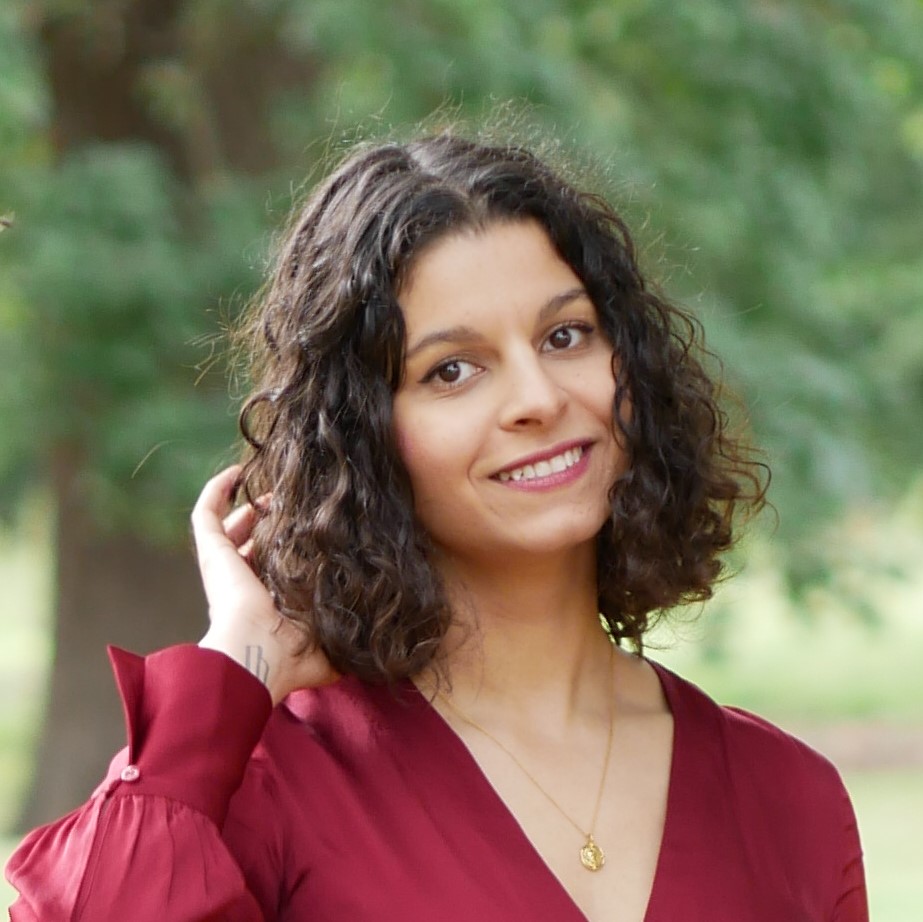 Sara Hesikova has been Ideal Home's News Writer since July 2023, bringing the Ideal Home's readership breaking news stories from the world of home and interiors. Graduating from London College of Fashion with a bachelor's degree in fashion journalism in 2016, she got her start in niche fashion and lifestyle magazines like Glass and Alvar as a writer and editor before making the leap into interiors. She feels the two are intrinsically connected - if someone puts an effort into what they wear, they most likely also care about what they surround themselves with.