How to 'hush' your home – stop your interiors stressing you out with these design ideas
Stop your interiors stressing you out with these design ideas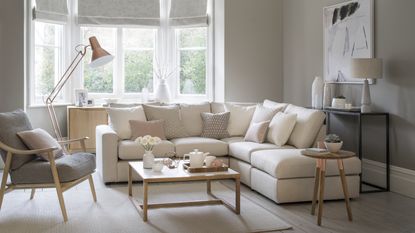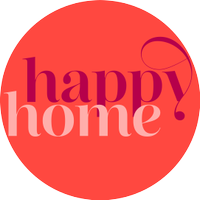 (Image credit: Blackmore Photography/Future PLC)
It's fair to say we love loud colour and maximalist design for our home decor. But sometimes, it can all seem a bit too much… Life can be noisy and demanding enough, without our homes adding to the overwhelm. If your interiors are feeling too loud, there are easy ways to turn down the volume.
'Hushing the house' started out as a way to literally and figuratively quieten down your environment, ready for relaxation – maybe for your Sunday reset, or your nightly sleep routine. But design experts have deepened what it means, by suggesting ways to 'hush' our spaces to make them look calmer and more restful.
'Hushing your home involves stripping back clutter in order to celebrate the colours, shapes and materials that bring us physical comfort, peace, and a sense of calm,' explains colour psychologist Tash Bradley, director of interior design at paint brand Lick. It embraces a less-is-more, minimal approach to design, whilst maintaining warmth and cosiness through colour and texture,
The result? Instead of adding to our anxiety and overwhelm, our homes can help to heal it.
1. Work out what 'hushed' means to you
When it comes to creating a home that doesn't add to overwhelm it's really about understanding ourselves and what can add or take away from our stress, happiness and equilibrium.
'What makes us feel "calm and hushed" will vary from person to person, explains life coach and founder of Seriously Stylish Business, Nicola Wilkes. 'Perhaps take a pen and a notebook and journal on your ideal "zen" time – what makes you feel relaxed and happy, and what your ultimate "hushed" space would be.'
'Start by paying attention to how your mind and body responds to certain settings. For instance, music, candles and incense are key for me when it comes to creating a space where I feel my shoulders drop and my mind is soothed but oddly enough it's always in my kitchen, not the living room or bedroom.'
'Brainstorm ideas as to how you could bring a little more of that to your home. Sometimes the most obvious ways to add calm to your home aren't what you might think. For example, curtains and blinds might be needed to add a sense of privacy and protection from the outside world.'
'Perhaps you need to invest in a good speaker so you can play your favourite music as soon as you walk in the door. Does your home need more ambient mood lighting, fresh white bedlinen, more soft rugs underfoot? All of these small additions can really add to our sense of "I'm home, and I'm safe and comfortable".'
A former interiors journalist, Nicola is now an International Coaching Federation accredited coach, working with women to show them how to get clear on their goals, build confidence and take their lives and careers from good to great. Her most recent training is in The Power of Presence, The Neuroscience of Change.
2. Avoid loud colours
You may love a zingy acid yellow or lime green, or revel in the energy of a red feature wall. But too much of these bright, saturated hues can start to feel nerve-jangling at home. After all, there's a reason fast-food outlets tend to be decorated in red and yellow; these colours pump us up, make us eat fast and move on quickly; not the vibe we want in a laidback living room or cosy bedroom.
'In order to hush your home, avoid colours that can make a room feel visually cluttered and overstimulating, such as bright reds, oranges or primary yellows. Instead, opt for colours that don't ask too much from you,' advises Lick's Tash Bradley.
'Generally, energising colours are advancing colours – they add great drama and dynamism in a space and give us energy,' agrees Ann Marie Cousins, founder of AMC Design. 'These consist of colours with a yellow or red base, such as bright reds, oranges and yellows,'
'Calming colours are the opposite. These colours are gentle and soothing and generally have a blue base, including neutrals, soft greens, gentle blues or purples.'
A colour psychologist as well as an interior designer, Tash wants to help people understand colour and how it impacts our everyday lives and the spaces we call home. She is the chief curator of the Lick colour palette and wallpaper collection, and has carried out over 1,000 colour consultancies for clients across the UK, EU and US.
3. Introduce calming hues
Colours that whisper rather than shout can still have the wow factor, but it's all about quiet impact – whether that's a decorating scheme for a calm living room or a soothing bedroom.
'Yellow- and red-based neutrals, earthy greens, gentle blues and soothing pinks are all easy on the eye, and bring a sense of calm and harmony into your home,' says colour p sychologist Tas.
'Pinks make your shoulders drop the moment you enter the room. These warmer tones help to create a cosy, welcoming environment and act as the perfect backdrop to make your carefully selected items stand out and not look cluttered.'
'When you're looking to create "breathing space" in your home, begin by thinking about colour,' adds interior designer Ann Marie. 'It is important to allow for complementary colours and neutrals to balance out brighter tones and patterns.'
'We can add richer colours to introduce warmth and heart, or add a touch of black to avoid a room looking too monotone, but soothing colours give us the opportunity to create a calming backdrop to our homes.'
Founder of interior design business AMC Design, Ann Marie says it's colour that makes her and her projects come to life and sets er apart from some other designers. Her goal is to create beautiful interiors that reflect the life and the personal style of the family who live there.
4. Opt for gentle textures
It's not just colour that can hush our home, it's the materials we use for furnishings, too.
'Soft furnishings and upholstery will soften a space and have the added bonus of positively impacting acoustics, which will help hush the noise and craziness of everyday life,' explains Ann Marie.
'Texture is a wonderful way to calm your home. Textured pieces should be introduced to complement colours and create a space that is both calming and welcoming.'
'The key to hushing your home is creating a visually minimal but tactile space,' agrees Tash from Lick. 'Layering natural materials adds texture, warmth and depth to rooms with more paired-back colour schemes.
'Opt for soft textures like bouclé and linen in your upholstery, wooden tables with an earthy appearance, and thick pile rugs that feel soft underfoot.'
5. Colour drench for a quiet-looking space
Monochrome colour schemes that use just one shade across the space have an instant hush quality to them – it's all about the cocooning, comfort-blanket effect of the wraparound colour.
'Unlike hyper minimal spaces, homes that have been "hushed" have a distinct cosiness to them. This is often achieved by wrapping a room in one colour, also known as colour drenching,' explains colour psychologist Tash.
'Colour drenching is taking one colour and painting everything from your walls to your woodwork in it – think skirting boards, radiators, doors, window frames, picture rails and ceilings. Colour drenching your home creates less contrast to distract your eye, which can make a space very visually appealing and like you're being enveloped in a big hug.'
6. Give furniture room to breathe
When a room looks overcrowded and busy, everything in it competes for attention – and that can feel overwhelming. For a quieter aesthetic life, consider what furniture you really need, its shape and scale, and remove the rest.
'Hushed spaces embrace curved lines and fluid organic shapes,' advises Tash. 'Think oversized lampshades, circular tables, wavy headboards, and seats that envelop you in their curves.'
'It's also worth paying attention to negative spaces between furnishings and accessories, to allow hero items to shine and to help it all feel harmonious,' suggests interior designer Ann Marie.
7. Declutter noisy distractions
While a hushed home doesn't have to be a minimalist one, it does help to have a sense of order and curation to the design and decoration.
'Hushing is working out what you love most about the items in your home, then considering which ones to keep and which ones to rehome,' explains Tash from Lick.
'In hushed spaces, every item is chosen based on its level of usefulness, beauty and the amount of joy you get from it, giving your space a curated feel. A cluttered home creates a cluttered mind. A hushed home, by contrast, helps to hush a busy mind and help you switch off.'
If you're ready to say 'sshh' to noisy interiors and find your inner interiors peace, it's time to get your hush on.
Get the Ideal Home Newsletter
Sign up to our newsletter for style and decor inspiration, house makeovers, project advice and more.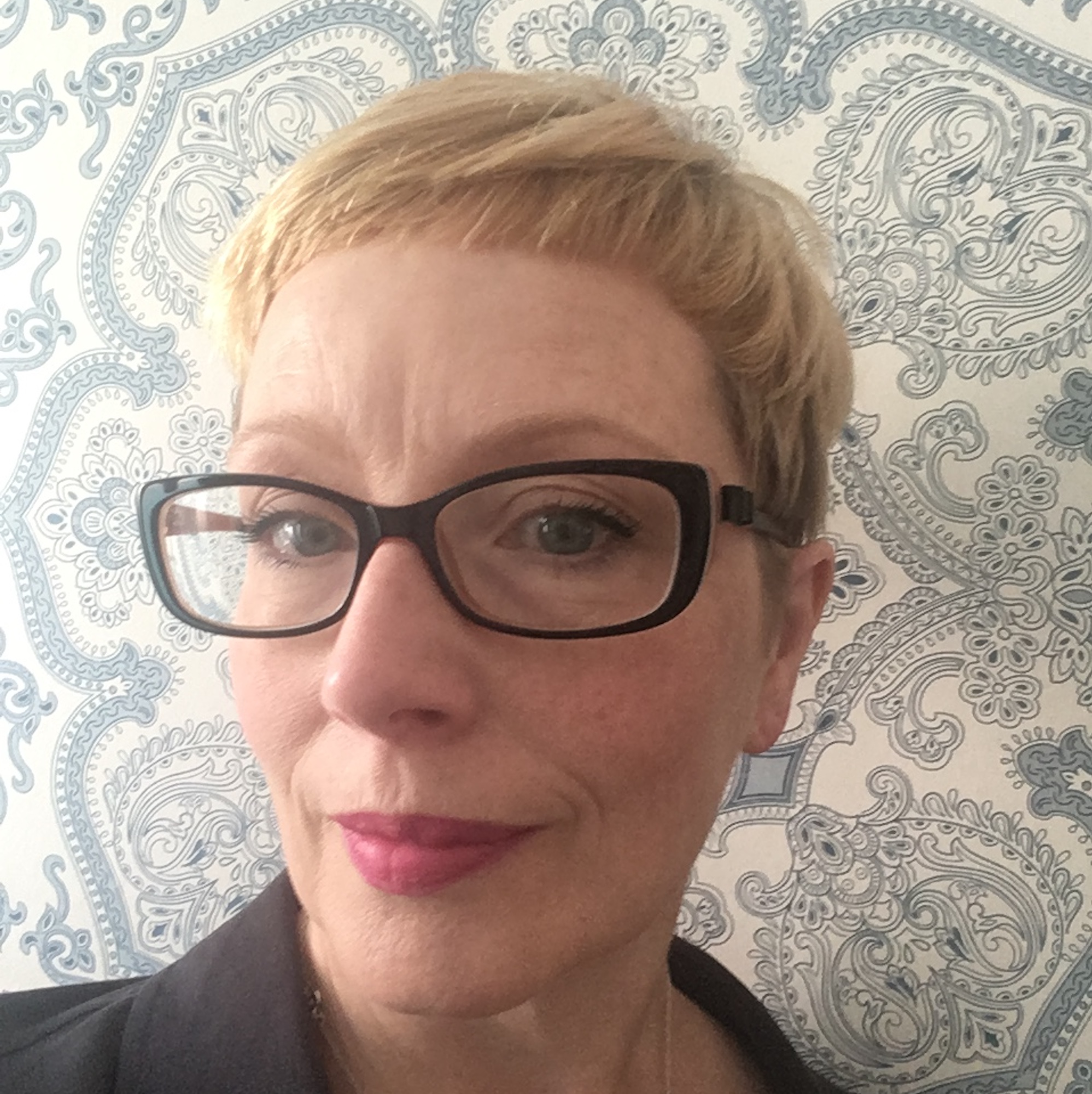 Andrea began her journalism career at Ideal Home and is currently Editor of our sister title, Country Homes & Interiors, which celebrates modern country style. Andrea is passionate about colour and how it can transform both our homes and our sense of wellbeing, and has completed The Power of Colour course with the prestigious KLC School of Design. Andrea's career spans interiors magazines, women's lifestyle titles and newspapers. After her first job at Ideal Home, she moved on to women's magazines, Options and Frank. From there it was on to the launch of Red magazine, where she stayed for 10 years and became Assistant Editor. She then shifted into freelancing, and spent 14 years writing for everyone from The Telegraph to The Sunday Times, Livingetc, Stylist and Woman & Home. She was then offered the job as Editor of Country Homes & Interiors, and now combines that role with writing for idealhome.co.uk.