I thought I knew how to roll a towel until I tried these 4 popular hacks – one was a gamechanger
After this, I don't think I can ever go back to standard folding methods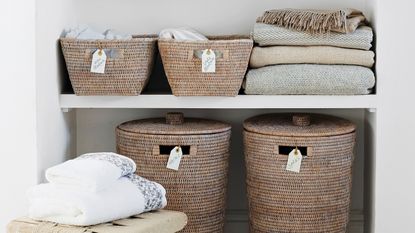 (Image credit: Future PLC/Joanna Henderson)
Towels are singlehandedly one of the most used essentials in every single one of our homes, therefore, it's inevitable that you end up collecting a lot of them to ensure you're never without a clean towel – and I mean like, a lot.
Towel storage ideas are important to consider, and oftentimes, this is an area of your bathroom storage ideas that tends to be on the smaller side, so you have to be extra crafty when folding and storing your best bath towels.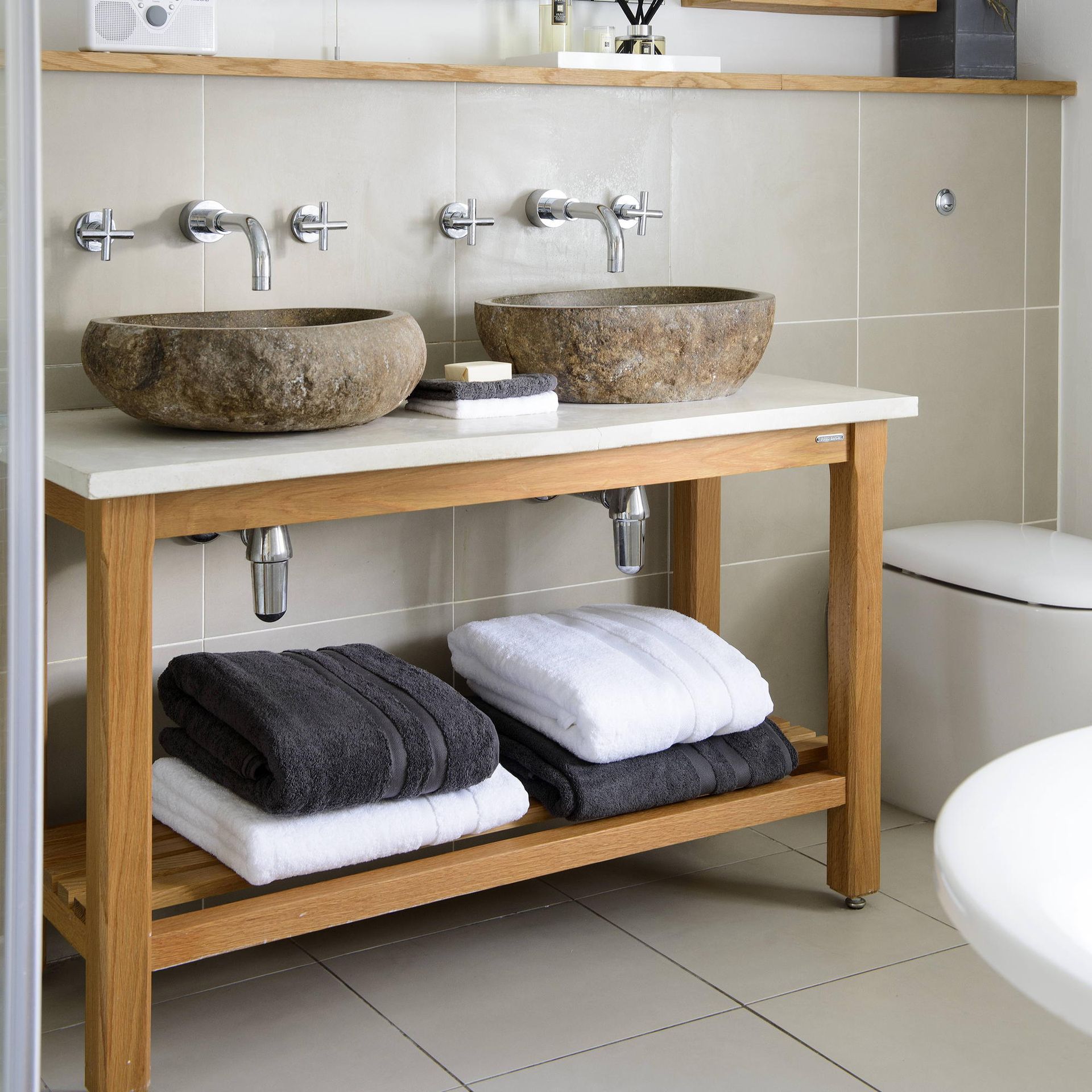 Rolling towel hacks
We have to admit, we thought we knew how to roll towels (wouldn't we all) but we were pretty surprised to come across some of these viral hacks, so you know we had to try them out ourselves to see if they actually delivered – spoiler alert, they did.
1. Fold and tuck
For those who aren't into rolling towels, this first hack is a nice spin on your standard way of simply folding a towel, while looking clean and put together nonetheless.
Popularised on TikTok by @moximakers (the first of the two hacks shown in the video above), you start by folding back one of the short sides of your towel and then folding both of the long sides towards the middle.
Image 1 of 3
Then, you fold the longer side towards the centre, flip it over, and then tuck the rest of the towel into the pocket you created with the previous folds (refer to the video if you're confused, we understand it can get a little tricky).
Image 1 of 3
We thought this hack was great if you prefer the look of a folded towel more than a rolled one, while still keeping everything neat and compact looking.
2. Fold, roll and tuck
Also popularised by @moximakers on TikTok, this towel-rolling hack is nothing short of a gamechanger. The hack starts off in the same way as the first method, where you fold over a section of the short side of the towel, and then the two long sides towards the middle.
Image 1 of 3
Then you start rolling the towel from the side that isn't folded over. Once you get to the end, you'll notice a pocket of extra fabric that you can neatly tuck the rest of the rolled towel into.
Image 1 of 2
Then, you're left with a neatly compact rolled towel, perfect for small bathroom storage ideas.
3. Roll and tuck
This towel rolling hack was popularised by @effectivespaces on TikTok, racking up over 23 million views.
You start by folding your towel in half, then grabbing opposite corners and folding them into the centre (as pictured). Fold the towel again and adjust it so one of the points of the towel is just slightly under the other.
Image 1 of 2
Proceed to then roll from the bottom up towards the loose points. When you get to the end, grab the loose point and tuck it into the rest of the rolled towel.
Image 1 of 2
If you like the look of rolled towels and are tired of them coming undone in your bathroom storage, this one is a formidable competitor as far as efficient towel rolling goes.
4. Spa roll
The spa roll is the third towel rolling hack from this TikTok video by @linenchest, showcasing a variety of quick and efficient ways to fold towels.
Lay your towel flat and grab one corner and fold it in line with the opposite edge. Then fold the free long edge of the towel over, flip it over, and then fold the straight edge towards the centre.
Image 1 of 3
Start rolling the towel from the straight up to the point and when you're at the end, simply grab the free leftover corner and tuck it into the side of the rolled towel.
Image 1 of 2
We think this towel rolling hack is the perfect fit if you're trying to achieve a spa bathroom at home, as this way of rolling a towel looks elegant and almost luxurious.
Our verdict
Of all of the towel-rolling hacks our Editor in Chief, Heather Young, tried, she has to say that the second rolling towel hack was definitely her favourite and the one she'll be doing again.
'This is a really neat way to store towels and was super easy to do when I tried it at home. I think rolled towels are a great way to keep towels in your bathroom as they look smart and take up minimal space, but this technique is also a great option when it comes to packing beach towels for a holiday.'
So, if you thought you knew how to roll towels, think again. You might learn a new thing or two by experimenting with these nifty hacks for yourself.
Get the Ideal Home Newsletter
Sign up to our newsletter for style and decor inspiration, house makeovers, project advice and more.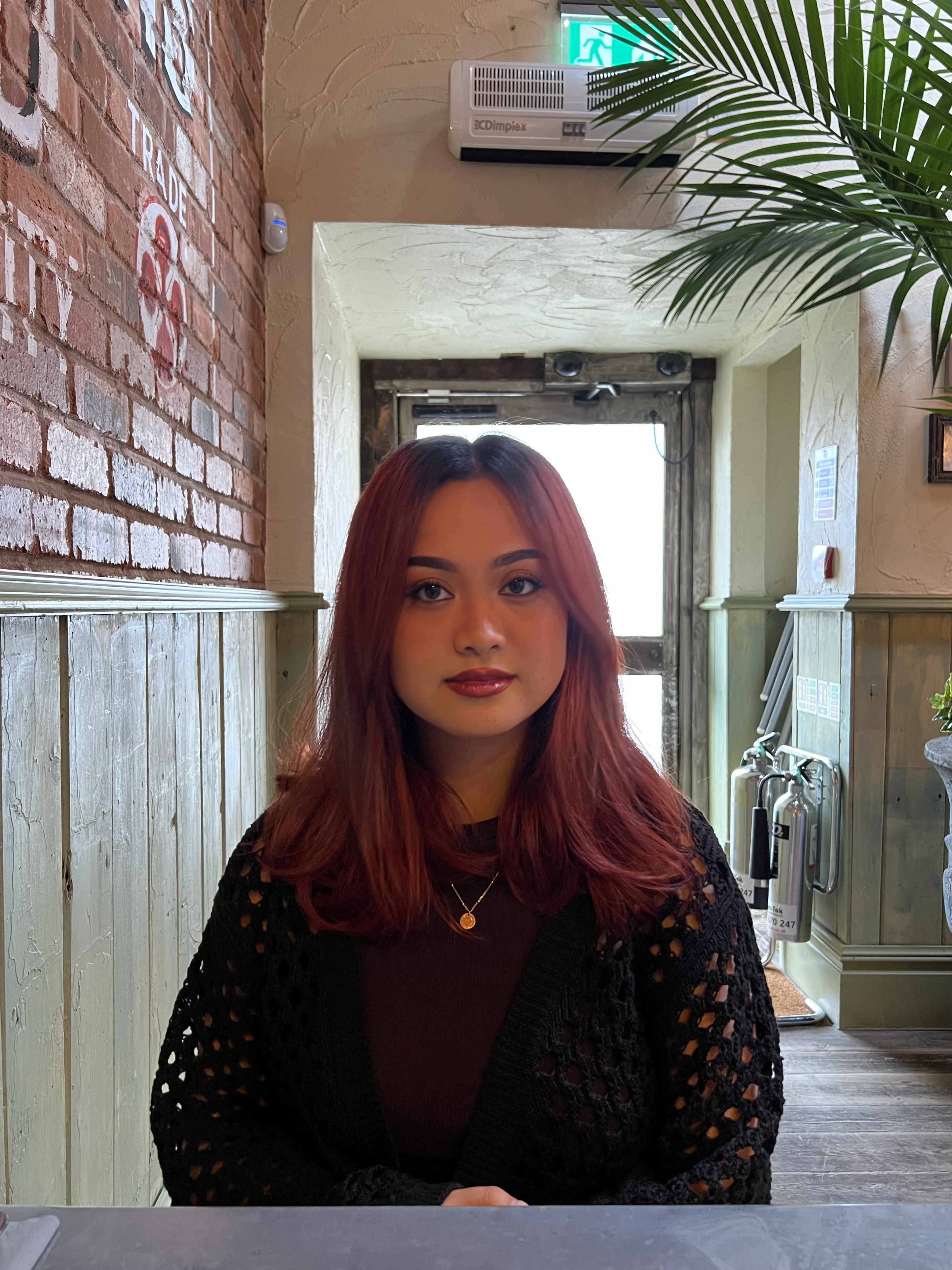 Jullia Joson is Ideal Home's Junior Writer. She's always loved all things homes and interiors, graduating with a bachelor's degree in Architectural Studies from the University of Nottingham in 2022. Previously, she was an Intern Editor for ArchDaily. Now focused on news stories, Jullia can be found down the TikTok and Pinterest rabbit hole scrolling through any new and upcoming trends, hacks, and home inspiration.