How much do fitted wardrobes cost? Here's what to budget
Discover where to save and where to spend when creating your dream fitted wardrobes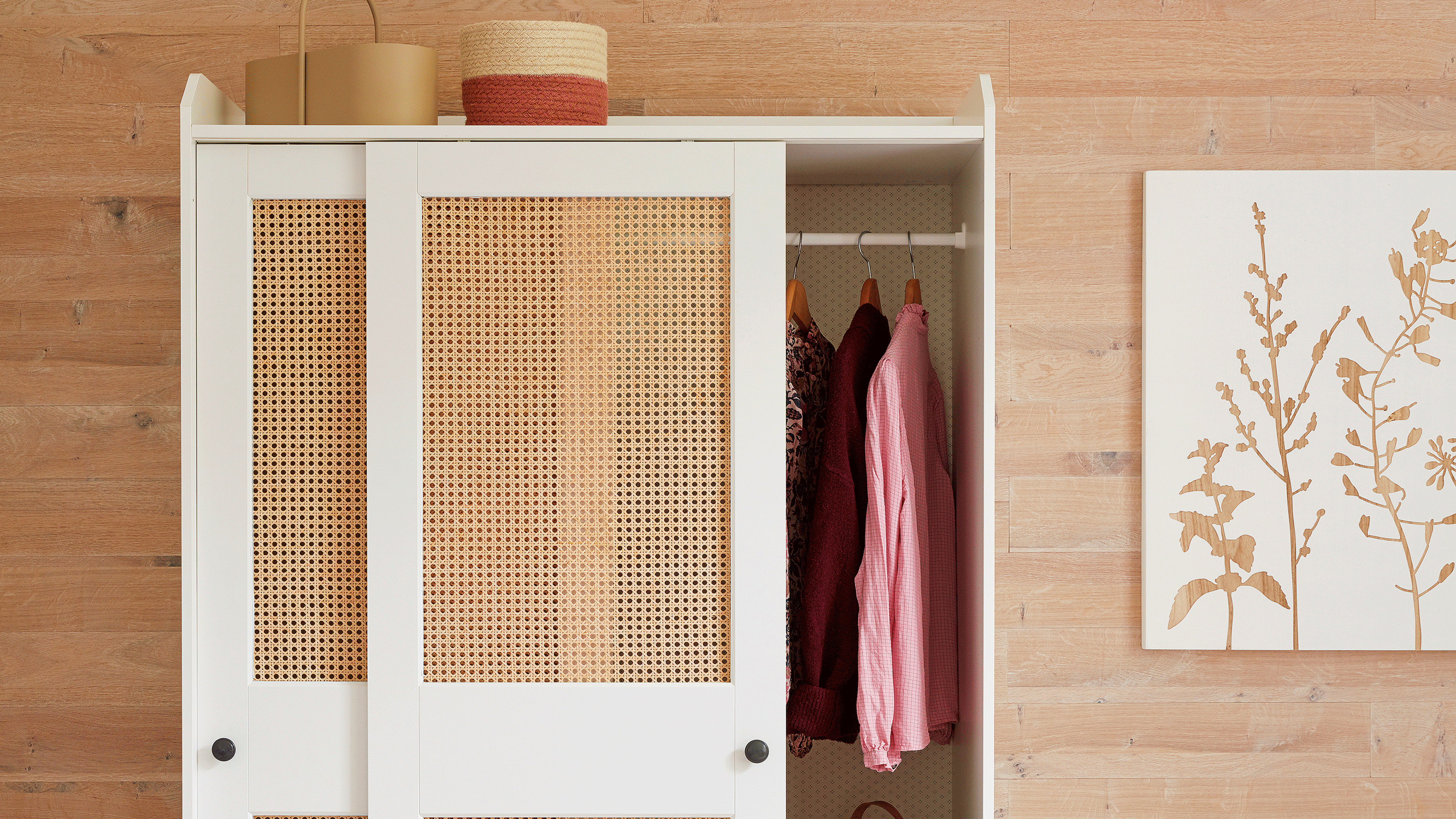 (Image credit: Future PLC / James French)
When thinking about investing in fitted wardrobes, the cost is often the biggest factor in terms of which option you choose. With the price of labour and building materials on the rise, alongside the increase in the cost of living, it's no wonder that many of us are asking how much do fitted wardrobes cost.
However, 'there are plenty of benefits to having a fitted wardrobe - from maximising every inch of space, customisation for the most efficient storage solutions, and a seamless integration into the rest of your bedroom design. High quality fitted wardrobes also can increase the value of your property, as they are built to last,' advises Josie Medved, design manager at Symphony.
The final amount can vary vastly depending on the size, materials, design and specifications that you choose. You'll also need to take into consideration installation costs as well, unless you decide to embark upon a DIY project.
'If you opt for a tailor-made wardrobe then the types of size and layout are endless and depend entirely on the space you already have,' notes Rachal Hutcheson, national retail manager at Sharps.
To help you budget and determine where to save and where to spend, here are some of the top factors to consider before you start.
How much do fitted wardrobes cost?
'When planning a fitted wardrobe installation, there are many options to choose from, the key is to select a design that fits your everyday needs,' explains Cari Bateman, designer at Neville Johnson.
'There are different types of fitted wardrobes which can be distinguished by how they are constructed,' says Thomas Goodman, property and construction expert at Myjobquote.co.uk. 'A full carcass fitted wardrobe consists of a top, base, two sides and a back panel.'
'Frame construction fitted wardrobes have a floor but no side or back panelling and are typically built into an alcove. While sliding door fitted wardrobes are created with a basic frame but without a back panel.'
'The price can vary massively depending on whether the wardrobe is sourced from a high street brand, a local carpenter or a supply only specialist,' according to John Graham, founder and managing director at DIY Alcove Cabinets.
'On average the cost of a mid-range standard fitted wardrobe with 4 hinged doors is between £2,750 and £3,250,' says Thomas. 'Sliding door fitted wardrobes will cost more at approximately £3,500 for a 3 door model. If the sliding doors are mirrored the cost will be higher.'
'A rough estimate for a standard fitted wardrobe can range from £2,500 for more budget designs to £5,000 or more for luxurious bedroom storage solutions,' agrees Josie.
If you decide to build your own fitted wardrobes, either from a flat pack retailer such as IKEA, or from your own materials, this will keep costs down. 'For a basic double wardrobe, fully fitted and finished expect to pay approximately £1,800 from a high street brand, £1,400 from a local carpenter (depending on where you live) and from £600 for a 'supply only' wardrobe,' explains John from DIY Alcove Cabinets.
It is possible to build your own fitted wardrobe from IKEA starting from around £200. You may be well familiar with the IKEA PAX system, with many saving hundreds if not thousands by undertaking the DIY project. But costs can also quickly accumulate when you start customising these systems.
Which materials are best?
'The quality of the materials being used in your fitted wardrobe project can have a huge impact on costing,' says Rachal. 'It is important to opt for the best quality, most robust materials for the job in hand.'
The most budget-friendly options can 'be built from cheaper materials such as veneered particle board where the overall quality will be lower,' says Thomas. 'Mid range wardrobes will be sturdier, often made from MDF while top range models are typically made from solid wood.'
It is worth noting that while flat pack and pre-made will always be less expensive than custom made fitted wardrobe. But if you have an irregularly shaped room, sloped ceilings or asymmetrical walls, these may not work for your space.
'The cost of materials for fitted wardrobes accounts for approximately 70% of the overall price,' Thomas admits. 'Of course, the bigger the fitted wardrobes, the more materials will be used to construct them and the longer they will take to install.'
How much does it cost to fit a fitted wardrobe?
While it may be exciting to choose the finish and customise your fitted wardrobes to your exact specifications, the cost of fitting is another important factor to consider.
Certain projects will include fitting, depending on the company that you opt for. But Dave Sayce, property and removals expert and MD of Compare My Move, says to budget for labour costs of 'around £250 a day.'
;However, the fitting process shouldn't take more than a day or two for an average-sized fitted wardrobe.'
This price could also vary depending on where in the country you live.
Can I fit them myself?
If you are looking to keep costs down and have bought your fitted wardrobes from a high street retailer, for example, you can fit your own wardrobes. Thomas only recommends this 'if the space is not irregularly shaped and you are confident in your DIY skills.'
For truly bespoke designs, fitting it yourself may not be possible.
How much does the internal configuration affect the cost of fitted wardrobes?
'The internal configuration of fitted wardrobes is a significant cost factor,' warns Thomas. 'Customising the fitted wardrobes according to your desired layout adds to the cost due to the extra materials and labour involved. However, having the design that you want, that meets your storage needs, adds to the long term value of the fitted wardrobes.'
'Fitted wardrobes have the potential to be so much more than just a place to store our clothes,' adds Cari from Neville Johnson. 'With bespoke solutions, you can factor in personalised storage units for long dresses, tall boots and suit jackets so that nothing ever traipses against the floor or needs to bend to fit.'
The options are quite literally endless. 'Styling hooks, illuminating lighting and custom-made display shelving will, of course, add further costs, but will turn your fitted wardrobe from a simple storage place, to a unique dressing space that will add style, function and value to your home.'
'The addition of extra shelves, hanging rails, and storage for shoes and ties tends to have a more modest impact on pricing,' adds John. While 'internal drawers and chest units, may incur a higher cost due to the intricacy of their construction.'
Other factors to consider
'The options don't stop inside a fitted wardrobe, there are a selection of door ranges to choose from,' notes Joshua Hammonds, head of marketing at Hammonds Furniture.
'You can keep it elegant but simple with a four panelled door design or embrace awkward sloped ceilings with angled doors. Bifold doors are a great option for smaller bedrooms and mirrored doors are ideal for making spaces look bigger while reflecting natural light around the room.'
It is worth noting that 'mirrored sliding doors in particular can be expensive due to their weight and the mechanism necessary for fitting them,' says Thomas. But if this is a key design element for you, it may be worth spending that bit extra.
'Hinged doors rather than sliding versions will typically be cheaper, too,' adds Thomas.
'The number of doors on the outside will also have an impact. For example, if you have high ceilings and want to maximise every millimetre of storage, the cupboard doors from any additional top boxes may also affect the price,' reveals Rachal.
Get the Ideal Home Newsletter
Sign up to our newsletter for style and decor inspiration, house makeovers, project advice and more.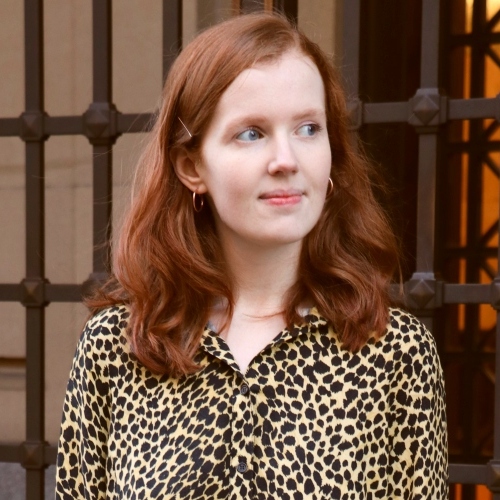 Ellis Cochrane has been a Freelance Contributor for Ideal Home since 2023. She graduated with a Joint Honours degree in Politics and English from the University of Strathclyde and between her exams and graduation, started a lifestyle blog where she would share what she was buying, reading and doing. In doing so, she created opportunities to work with some of her dream brands and discovered the possibility of freelance writing, after always dreaming of writing for magazines when she was growing up.
Since then, she has contributed to a variety of online and print publications, covering everything from celebrity news and beauty reviews to her real passion; homes and interiors. She started writing about all things homes, gardens and interiors after joining Decor & Design Scotland as a Freelance Journalist and Social Media Account Manager in 2021. She then started freelancing at House Beautiful, Country Living and in Stylist's Home team. Ellis is currently saving to buy her first home in Glasgow with far too many Pinterest boards dedicated to her many design ideas and inspirations.