Hybrid mattress vs memory foam – what the differences are, and which is best for you
In the hybrid mattress vs memory foam debate, it seems as though our experts are divided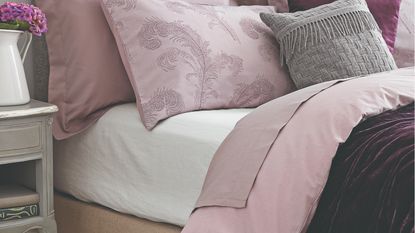 (Image credit: Future PLC/Tim Young)
QUICK MENU
If you've been looking to buy a new mattress, there's a high chance that you've come across the hybrid mattress vs memory foam mattress debate.
We know the importance of getting the best mattress for your money, and knowing how to choose the right mattress from a huge range of different materials, firmness and styles is tricky. The biggest debate we've found when testing mattresses for our reviews is between hybrid mattresses and memory foam mattresses.
They are often pipped against each other, and this in part stems from the marmite nature of memory foam mattresses. You either love or hate them, but the hybrid mattress aims to be the crowd-pleaser that offers a middle ground to suit most styles of sleepers.
Hybrid versus memory foam mattress
To help you work out which mattress camp you fall into we've outlined everything you could possibly need to know about hybrid and memory foam mattresses. Including the differences between them, which one is better, and the Ideal Home top mattress picks we think will help improve your sleep.
What is a memory foam mattress?
A 'memory foam' mattress is usually a mix of an all-foam base topped with a layer of memory foam.
Hybrid mattresses were invented in 2008, but memory foam's history can be traced back much further. In fact, memory foam was first invented in the 1960s by NASA-funded researchers looking for a pressure-relieving material to use on spaceship seats.
In the 1990s, the polyurethane foam was then used as the main material in a mattress - and the mattress world hasn't looked back since. That's because this material can use body heat to mould to the unique shapes and curvatures of the human body. This provides both support and comfort, especially as the mattress has the ability to remember your sleeping position for optimum comfort every single day.
What are the benefits of a memory foam mattress?
They're extremely comfortable: One of the main reasons people love memory foam mattresses is because of how comfortable they are. That's due to the fact that the memory foam material naturally contours to the body's shape and curves, which reduces the pressure on your spine and joints, making for a more comfortable night's sleep.
They reduce motion transfer: If you sleep in the same bed as a restless sleeper, a memory foam mattress could be the perfect option for you. That's because the soft foam material keeps motion transfer to a minimum, unlike coil or spring mattresses. This means that you shouldn't feel the bed move when the other person moves.
They're great for side sleepers: Statistics show the majority of people sleep on their side, and memory foam mattresses are very well suited to these types of sleepers. The memory foam material will cradle you throughout the night, offering comfort and support at the same time.
They're very quiet: Anyone who has ever slept on a coil bed will know that they can be very noisy, especially as it gets older. As a memory foam mattress is made from foam, it shouldn't make any noise at all when you twist and turn during the night.
What are the cons of a memory foam mattress?
They can feel claustrophobic: Although many people appreciate the fact that memory foam contours to their body shape, there are others who hate this feeling. For some, it can feel incredibly claustrophobic and uncomfortable.
They require off-gassing: If you buy a new memory foam mattress, don't be alarmed if it smells for a few days. This is due to the volatile organic compounds within the mattress, and this smell is totally harmless. It'll take a few days of off-gassing for these compounds to evaporate and for the smell to go away. So, you just need to be patient.
They can be very hot: Memory foam mattresses are notoriously bad at helping the body regulate its temperature, as the thick foam material traps body heat and keeps it there all night. This means that many people who run hot during the night find memory foam to be too hot for them.
What is a hybrid mattress?
Although everyone has heard of a hybrid mattress, some don't understand the intricacies of this mattress or what makes it so different from a memory foam mattress. So, let's break it down.
'A hybrid mattress is a magical combination of a memory foam and sprung mattress, featuring an innerspring base and a memory foam top,' explains Victoria Cedeno, Sleep and Brand Specialist at Zinus. 'Marrying together the best of both worlds, a hybrid mattress can provide bouncy, durable support, as well as enveloping, contoured comfort.'
But while the innerspring base is normally the same for each hybrid mattress, the comfort layer on top doesn't necessarily have to be memory foam. In fact, some brands offer hybrid mattresses with a comfort layer that's made from latex, micro coils, polyfoam, or a mixture of two or more of these materials.
The key difference between a memory foam mattress and a hybrid mattress is that a pure foam mattress doesn't have any springs inside it.
Zinus' Sleep and Brand Specialist Victoria is perfectly placed to comment on all things home and sleep. From the latest trends to top tips for encouraging good sleep health, the South Korean brand is already well-established in the USA and is looking to make its mark on the UK and EU markets.
What are the benefits of a hybrid mattress?
They suit all sleeping positions: No matter whether you're a side sleeper, you sleep on your back, you sleep on your front, or you sleep in all of the above positions, a hybrid mattress will suit you. That's because the bouncy coils in the main part of the mattress allow for all kinds of movement, keeping you supported throughout the night.
They're good for joint pain: If you're looking for the best mattress for back pain or general joint pain, a hybrid mattress could fit the bill. Rebecca Swain, sleep expert at Winstons Beds, explains, 'Hybrid mattresses offer enough support and comfort so those suffering from hip pain won't wake up abruptly throughout the night and won't suffer from a stiff hip in the morning.'
They're durable: It's important to know how often you should change a mattress, but one benefit of a hybrid mattress is that they tend to last longer than memory foam mattresses. That's because the softness of the memory foam material causes it to sag much quicker, while the mixture of the coils and the comfort layer are able to withstand more use.
What are the cons of a hybrid mattress?
They're often more expensive: Rebecca explains, 'Hybrid mattresses tend to be a bit more expensive, which can make them less appealing to customers.' In fact, this high price tag can put people off and push them in the direction of memory foam instead.
They're not great with motion transfer: Although hybrid mattresses offer a softer foam top, many people still find the coils in the bulk of the mattress to be a nuisance during the night. That's because the bouncy coils struggle to absorb motion transfer, which means the mattress will sag and bounce when you or your partner moves.
The final verdict: which one is better?
Now we've seen the pros and cons, do we have a winner in the hybrid mattress vs memory foam debate? Well, it really depends on how you sleep.
If you are a side and back sleeper, with a partner who tosses and turns all night a memory foam mattress is a better option.
Meanwhile, if you are a front sleeper, or you run hot at night, a hybrid mattress is likely best for you.
However, one size (or two!) doesn't fit all, so physically lie on mattresses to help you find your perfect composition or at least ensure your mattress has a good returns policy if it doesn't work out.
Hybrid mattress vs memory foam: our top picks
We have tried and tested all of these mattresses following a thorough testing protocol to help you make the right decision. These are just the highlight reels to give you a taste of the very best options we've tested
Best memory foam mattresses
1. Tempur Sensation mattress
Tempur is widely accredited with creating the very first memory foam mattress, and unlike most memory foam mattresses which take a one-size-fits-all approach to softness, its memory foam mattresses come in three different firmness options which enable you to find just the right fit for your sleep preferences.
Our Tempur Sensation mattress review has more detail.
2. Emma Original mattress
The affordable entry-level Emma Original is an all-foam mattress topped with a layer of cushioning memory foam. Our reviewers found it a super comfortable sleep surface, although its soft foam construction and lack of pocket springs can mean it's not the best option for heavier sleepers.
Our Emma Original mattress review has more detail.
3. Nectar Memory Foam mattress
If you're not sure that a memory foam mattress is the best fit for you, then Nectar offers one of the longest sleep trials in the business, with 365 nights to sleep on this mattress and work out if its cushioning surface provides your best-ever night's sleep.
Our Nectar Memory Foam mattress review has more detail.
Best hybrid mattresses
A bestseller for good reason, this hybrid mattress employs pocket springs for support with a cushioned memory foam top layer. The Simba Hybrid mattress is particularly comfortable for side and back sleeping, and its hybrid construction means it's a good all-rounder for sleepers of various weights.
Our Simba Hybrid mattress review has more detail.
2. Emma Luxe Cooling mattress
Emma and Simba are two of the UK's best-known mattress manufacturers, and the Ideal Home team has put both brands through their paces. Emma's latest hybrid mattress launch, which integrates a cooler sleep surface, has proved a hit with our review team.
Our Emma Luxe Cooling mattress review has more detail.
3. Silentnight Lift Replenish Hybrid 2000 mattress
If you want a hybrid mattress that doesn't utilise memory foam for its uppermost layer, then this could be the one. It combines a pocket spring base with a latex upper which adds cushioning without the enveloping 'hug' of memory foam.
Our Silentnight Lift Replenish mattress review has more detail.
FAQs
Is a hybrid better than a memory foam?
Ultimately, this all depends on personal preference. Rebecca suggests, 'There's no right or wrong option when it comes to both memory foam and hybrid, but many prefer the hybrid version due to its advantages of getting a good night's rest.'
But while some people will wholeheartedly agree that a hybrid mattress is better than a memory foam mattress, there are others who will stand strong on their love for memory foam mattresses.
There are pros and cons to both mattress types, with hybrid mattresses working better for those who are looking for a breathable option that suits all sleeping styles and memory foam mattresses suiting those who prefer less motion transfer and cushioned support of their spine.
Personal preferences will differ from person to person, so it's always a good idea to consider what you want from a mattress before biting the bullet and buying a new mattress.
Why would I want a hybrid mattress?
Hybrid mattresses are becoming increasingly popular, largely due to the fact that they are extremely versatile. The mixture of coils and foam allows for a firm mattress that also offers a comfort layer on top, which makes it perfect for all types of sleepers, no matter whether you sleep solely on your back or whether you toss and turn through the night.
They're also a great option for those who want the support of a memory foam mattress but also the breathability that a memory foam mattress lacks. Of course, it's also important to note that hybrid mattresses are often more expensive than memory foam options.
Are hybrid beds good for your back?
Yes, they are! As hybrid mattresses offer both coils and a foam top, they offer an impressive amount of firmness while still offering a comfort layer, and are one of the best mattresses for back pain. This means that they are both supportive and soft, which is perfect for those who dislike the sinking feeling of a memory foam mattress.
Because of this, a hybrid mattress will cradle your spine and support your joints without being too oppressive. It should offer a natural night's sleep, allowing your body to sleep in line with its natural contours.
Most mattresses will come with a sleep trial for you to work out how comfortable it is. If you're still on the fence at the purchasing point, be sure to check this out and take advantage of it. If the mattress isn't right for you, don't keep it.
Get the Ideal Home Newsletter
Sign up to our newsletter for style and decor inspiration, house makeovers, project advice and more.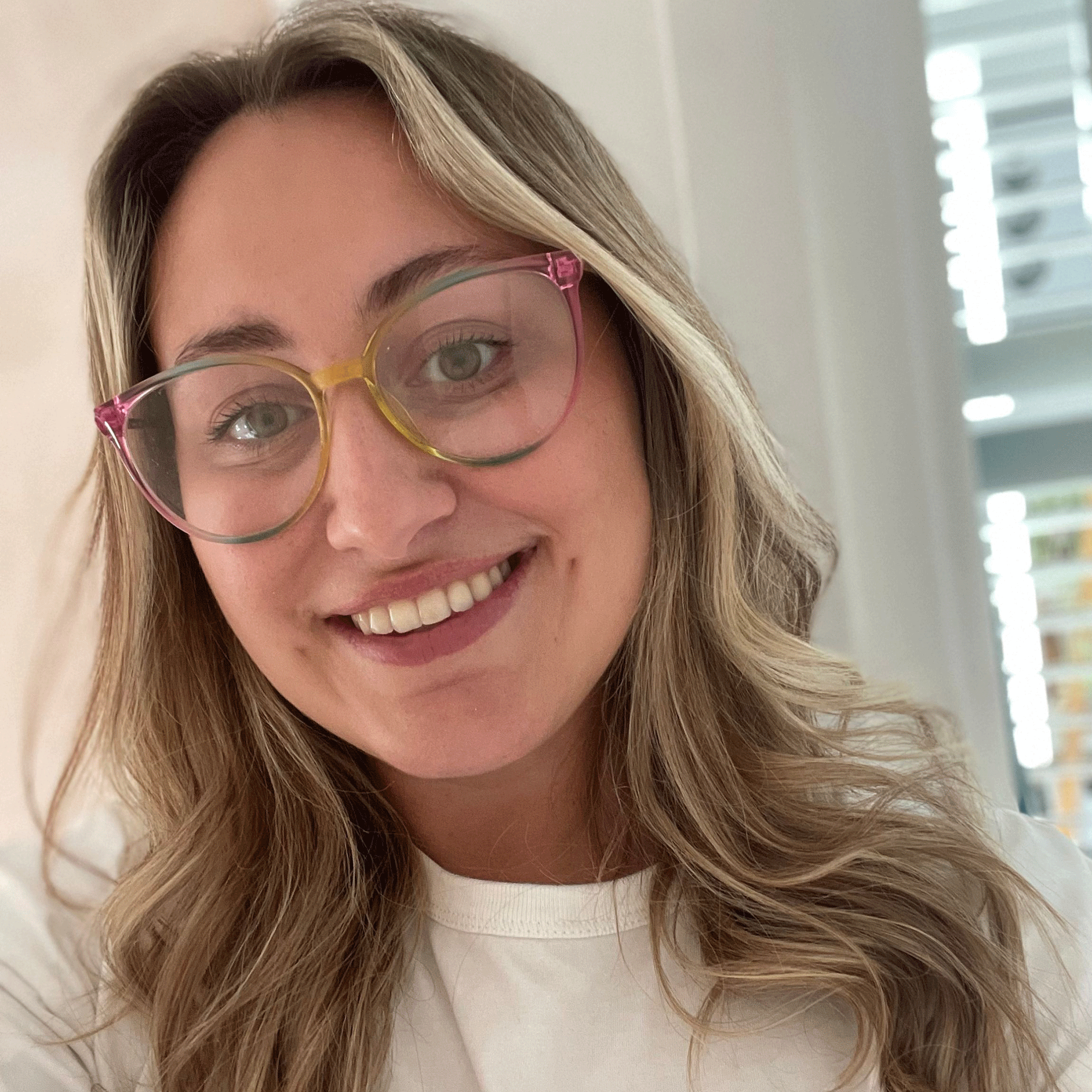 Lauren Bradbury is a freelance writer and major homes enthusiast. She graduated with a Bachelor's degree in English and Creative Writing from the University of Chichester in 2016, before dipping her toe into the world of content writing. After years of agency work, writing everything from real-life stories to holiday round-ups, she decided to take the plunge and become a full-time freelancer in the online magazine world. Since then, she has become a regular contributor for Real Homes and Ideal Home, and become even more obsessed with everything interior and garden related. As a result, she's in the process of transforming her old Victorian terraced house into an eclectic and modern home that hits visitors with personality as soon as they walk through the door.