Brown paper wrapping ideas- 13 fun and festive ways to pretty up your presents
No need to splurge on pricey wrap when these crafty ideas will give your gifts the wow factor
It's one of the joys of Christmas, a little afternoon gift wrapping sesh to get you in the seasonal spirit. But if you're not feeling the wrapping paper you saved from last year and you fancy giving your gifts a more personal touch, these brown paper wrapping ideas have got you (and your pressies!) covered.
Plus who needs fancy (and expensive) wrap when you can do all this with brown paper and a little imagination? And once you get your crafty cape on, there'll be not stopping your Chrimbo creativity, from displaying Christmas cards to Christmas wreath ideas, you'll be the Queen of Craft in no time!
Brown paper packages tied up with string are definitely one of our favourite things at Ideal Home, especially at Christmas time. It's a timeless gift wrapping look – and one that's not expensive to achieve.
And it's on the rise more than ever, as Aisha Green, Content and Papercraft Marketing Manager at Hobbycraft explains, 'With so many of us wanting to make this Christmas that little bit more special, we have seen more people than ever opting for a personalised approach, with searches for our Kraft Paper Roll increasing by 36% in October and November 2021 compared to the same period last year"
With a little creative thinking, kraft paper can be made to look extra special, as the following ideas prove.
Brown paper wrapping ideas
1. Play with paint
Try gently splattering white paint onto your brown paper to give the illusion of snow fall. Just dip a paint brush into your paint (you might need to water it down ever so slightly) then gently flick the brush all over the paper from a height of about 30cm. Pop down some newspaper first to protect surfaces and leave it flat to dry so you don't get any drips.
Special thanks to our friends at Hobbycraft for coming up with these genius embellishments, to add the perfect finishing touch to each.
2. Light it up
Wrapping your gifts in simple brown paper and then tying them with a string of battery-powered fairy lights is going to create the most magical under-tree scene. Sure you're going to have to tuck the battery pack discretely to one side but just think how twinkly your pressies will look lit-up? Plus the lights can be an added gift for the recipient.
3. Print with potatoes
Simple, yet effective, plus one you can get the kids involved in, the humble spud can have more than one job to play this Christmas. Carefully cut your potato in half and using a sharp knife, carve out a design of your choice. Our advice? Keep it simple, like a star or a tree, as anything too fiddly will loose definition. Dip into a shallow pot filled with a little chalk paint, and print your design all over the paper.
4. Go dotty with spots
Just a white chalk pen (or the end of pencil dipped in white paint) can transform your paper in moments! Either draw your spots in a random formation all over the paper, or go for an ombre effect, by drawing the dots close together at the bottom, leaving more and more space between each row as you move up the paper. Add a sprig of gypsophila or some berries as a final flourish.
5. Keep it simple with string
Just like we said earlier, Brown paper packages tied up with string, really ARE one of our favourite things! Use a rustic brown twine to tie up gifts, and use simple kraft luggage tags to write your seasonal message. Dried flowers or a small sprig of pampas grass could be added too, if you wanted to make them feel a little more special.
6. Add a plantable gift tag
These sweet gift tags feature wintery scenes and have been made from eco-friendly paper, infused with British Wildflower seeds. So after tying them to your brown paper wrapped gift, your recipient can plant them up come Spring, and enjoy a display of pretty wildflowers.
Buy now: Plantable gift tags, set of 6, £4, The Naughty Shrew
7. Add real foliage
Add twine and tuck eucalyptus or any leaf cuttings from your garden to add a natural – and fragrant – finishing touch to your gifts. A monochrome theme like this is modern, smart, and easily achieved. Create your own circular stamp by cutting a block of potatoes, and dip in ink, repeating for a striking pattern.
8. Cut your own leaves
If you don't have a lot of real foliage available – or are worried it will wilt – cut your own from three or four different colours of green card. Fold each leaf down the middle to create an authentic crease, and finish with twine, and perhaps the recipient's initial.
If you'd rather use kraft paper than card, then head to Hobbycraft as Aisha says, "Following huge demand over the years, we have also expanded the range of Kraft Gift Wrap and now offer a variety of different colours – red, green, navy and black."
9. Stack a tree motif with straws
Cut straws and glue down to recreate this textured motif on the top of your presents.
10. Create your own Rudolph
For this you'll need a packet of goggly eyes (or draw your own on circles of white paper), some dark brown card and a red pom-pom to supplement your kraft paper. It's a simple but effective transformation that kids will love!
11. Go dotty with buttons
A combination of tissue paper circles and buttons in different sizes has been used to create this simple but fun wrapping. Not just good for Christmas, it's an easy way to jazz up kraft paper for birthdays, too.
12. Stick on a pompom... or twenty
Tiny pom-poms – available at Hobbycraft – create 3D wrapping paper the looks like it's been left out in the snow. Scraps of string in brown, as well as Christmassy red and green is a rustic yet festive finishing touch.
13. Raffia rocks
Rustic raffia is the perfect partner for brown paper wrapping. But up your presentation game by adding a few extra embellishments. Pine cones are beautifully in keeping with the natural aesthetic. Or for more glamour, add a few wooden stars or golden bells.
How do you wrap something in brown paper?
Treat brown paper just as you would any other kind of wrapping paper and measure out how much you need to wrap your gift before you start cutting. Sometimes brown paper comes with a slight sheen to one side, and a more matt finish on the other. Its personal preference to which side you have on the outside, but we'd choose the matt side as it gives it a more rustic feel. Don't forget any left over pieces can either be used for gift tags, or can be recycled.
Once you've measured out the right size piece of brown paper you need, carefully wrap your gift and use sticky tape to secure it in place. Again we'd recommend using a matt finish sticky tape, or even washi tape, for a more crafted look. Finish by tying with string, ribbon or any of our crafty ideas above!
Is brown paper better than wrapping paper?
Depending on the thickness of your brown paper, it can sometimes be much easier to wrap with it than a patterned design, but generally it's pretty much the same. What is great, is that you can recycle mosts types of brown paper (unless it has been coated or treated) making it much better for the environment than some wrapping papers that can't (especially if they have glitter on them)
Brown paper can also be reused any other time in the year, rather than seasonal wrapping paper that just comes out once a year.
Get the Ideal Home Newsletter
Sign up to our newsletter for style and decor inspiration, house makeovers, project advice and more.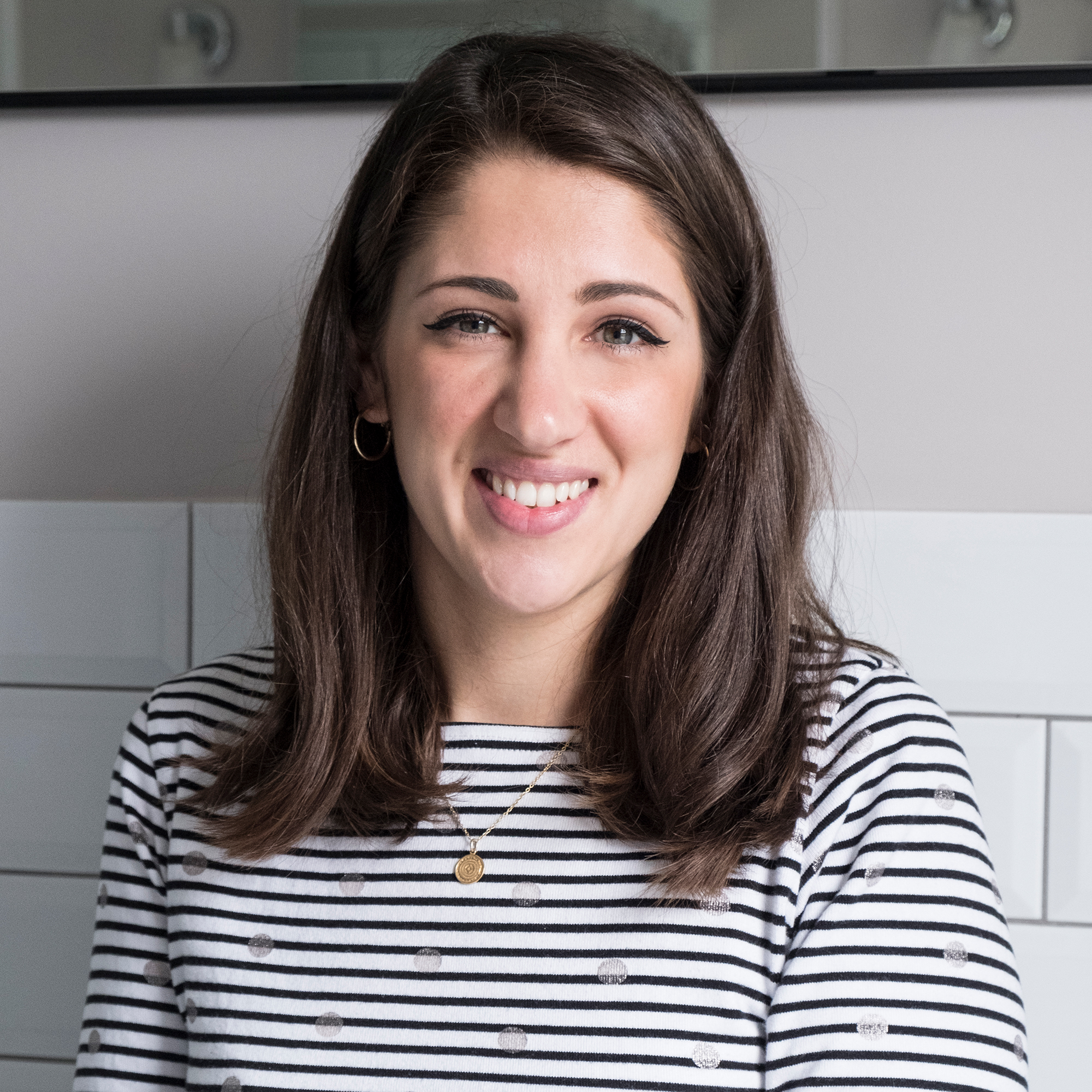 Holly Walsh has been Content Editor at Ideal Home since 2021, but joined the brand back in 2015. With a background of studies in Interior Design, her career in interior journalism was a no-brainer and her passion for decorating homes is still as strong as it ever was. While Holly has written for most of the home titles at Future, including Livingetc, Country Homes & Interiors, Homes and Gardens and Style at Home, Ideal Home has always been her ideal home, and she can be found sharing her expertise and advice across both the printed magazine and the website too.