Second homes - the essential guide
How to buy a second home, whether it's for business or pleasure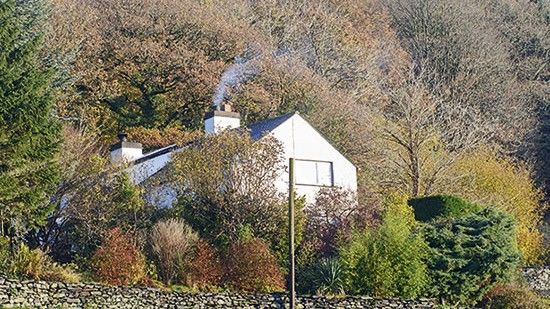 (Image credit: Future PLC/Colin Poole)
Looking to invest in a second home? Until a few years ago, the must-have second home was a French farmhouse in need of work. Nowadays, properties abroad have become less attractive as budget airlines have cut back on destinations and the weak pound has rendered restoration projects abroad less cost-effective.
WHERE TO LOOK
The benefits of buying nearer your main home are enormous. A second property within two hours' drive, on the coast or in the country-side, is a realistic weekend retreat.
The UK's top holiday home locations are picturesque and also well served with restaurants and leisure activities: Cornwall and Devon, north Norfolk, the Lake District, the Peak District and the Yorkshire Dales.
WHAT TO CONSIDER
Second homes vs holiday home
There are important distinctions between second homes and holiday homes. A purpose-built holiday home may not have planning permission as a year-round residence, so before you buy, think about whether you want your weekend retreat to become a retirement option in the fullness of time.
Finance
Unless you are a cash buyer, you will need to remortgage your home or take out a second loan. Do not rely on hiring out your second home for part of the year to cover the repayments; the holiday-let market is already flooded with landlords, both amateur and professional.
Tax implications
The lines between main and second homes are blurred, so decide which property you name as your principal private residence. Once you purchase a second home, you have two years in which you can "flip" it, which is where you sell it for profit. There is a 10-50% council tax reduction on a second property, but capital gains tax is payable on its resale.
WHAT ARE THE DOWNSIDES?
In Devon, for example, some villages have reached second-home saturation point, with newcomers snapping up half the properties. This brings with it antagonism from the local community, loss of local services, soaring property prices and the sense that you are holidaying in a tourist trap, which is precisely the feeling that second-homers want to avoid.
Clear-conscience buys
Instead of depriving local people of their housing stock, why not look at purpose-built properties. If you enjoy activities like sailing, golf or watching wildlife, there are complexes of holiday properties that have been built with you in mind. In this type of location, however, you will be living near other holidaymakers and so it may not feel like a domestic situation. The unavoidable fact is the best second homes are surrounded by other people's first homes.
IS IT A GOOD INVESTMENT?
If you buy a coastal second home for holidays while your children are young, you are likely to find your investment has paid off if you sell it later. It would also reap dividends if it is kept as a retirement home. Remember, while no capital gains tax is payable on your main residence, it is on any income that is made from the sale of a second property.