Valentine's Day budget ideas- 20 thrifty ways to celebrate at home
It's not all about splashing the cash to show how much your loved one means to you...
So you want to let your other half know how much they mean to you, but cash is still tight after the holiday season, which is why these Valentine's Day budget ideas are not to be missed! Every year the plethora of Valentine's Day gifts we're told we should be buying, or experiences we should be trying, or restaurants we should be going to, gets more and more, but actually, Valentines day is surely as simple as letting the one you love, know that you love them!
From gifts, to decorations and date-ideas too, we've got plenty of Valentine's Day budget ideas so you can celebrate love, without spending a fortune!
Valentine's day budget ideas
And who says this romantic date has to be about long-stemmed red roses, fancy truffle-filled chocolates, pricey restaurant reservations and expensive romantic getaways anyway?!
We see the seasonal date as a lovely excuse to spend time with the ones you love. Keep it simple, keep it cost-effective. In place of splashing the cash on an evening out, this year spend Valentine's Day at home for a fuss-free, fun time with these budget date ideas...
1. Enjoy wine tasting from the comfort of your sofa!
You don't need to head to a fancy bar to go on a wine tasing date, instead enjoy one from the comfort of your living room. Gather a selection of wines you might already have at home, or buy a selection of the mini bottles of wine from the supermarket. Write down tasting notes as you try each one and whittle it down to your favourite at the end of the evening.
2. Create a low-cost floral display
Flower prices go through the roof around valentines day and a smart bouquet can cost the earth! Instead, opt for supermarket bought blooms and bulk them out with foliage from the garden. While roses are a classic option, tulips, lilies and even carnations can still have the wow-factor, once paired with foraged greenery. Display in a glass fancy vase (there are plenty to be found in charity shops!) and let your home feel like a florists!
3. Reminisce over old photos
Cuddle up on the sofa, and pour over your photo albums or box of polaroids to stir memories of years gone by. It's always lovely to remember and reminisce about the holidays, birthdays and celebrations you've shared over the years, so take time to tell the stories to accompany each photo. If you don't have any photo albums to hand, try scrolling back through the photos on your phone instead!
4. Turn sweet music into a sweet gift
If you and your loved one have a special song, why not turn it from something you hear, into something you can see?! Source your song as sheet music and make a heart garland to hang in your home. Cut strips of your sheet music in two different lengths, hold two of the longer strips back to back and add one shorter strip to each side so you're holding four pieces together. Bend the two outer strips into the bottom and pinch in place. Bring the tow longer strips around to the bottom on either side and staple into heart a heart shape.
5. Write a love letter
Go old-school this year and write your sweetheart a hand-written love letter. It could just be a card with your favourite memory of your time together so far, or a long, gushing letter about how much they mean to you, but it will show them just how much you care, without having to fork out on an expensive gift.
6. Make personalised coasters
A handmade gift always goes down well and this one is super-easy to make. Take a selection of wooden letters (or old scrabble tiles) and work out the words that you want to spell out. Play around with the layout until you're happy what everything fits together correctly. Glue each tile side by side, onto a cork coaster, tightly packing the squares together so there are no gaps. Leave to dry with a a heavy book on top, then carefully trim any excess cork, so the letters sit neatly on top.
7. Start the day right
Make their day by serving up a luxurious breakfast in bed! Lay a tray with a selection of yummy foods, a pot of tea and even a glass of fizz (if they don't have to drive to work later that morning!) and let your loved one enjoy their first meal of the day without even leaving the bedroom.
8. Craft a homemade gift
Forget banana bread, the popularity of beer bread is on the rise! Not only does it keep costs low, it shows it's the thought that counts. Gather all the ingredients they will need to make the sweet treat, and write out the recipe on some recipe cards, then package altogether to create your gift.
9. Decorate your home
Get arty with your decorations by making them yourself. This is better than any fine-dining restaurant reservation. Make your own cute paper hearts to fashion garlands. Of course you can buy them ready made which if you're not so arty, is still a cost-effective and certainly an easier option.
Buy now: Heart shaped valentines day backdrop, £8.99, Ginger Ray
10. Make a Valentine wreath
Cut from the garden or make do with a budget bunch of roses, craft your own wreath. This hung on the front door is a sign of love for all that pass by.
11. Bond over a shared passion for craft
From painting to sketching, or even taking the lead from 'Ghost' and trying your hand at pottery, an arty activity is an intimate way to spend quality time with your partner. Jess Martin, expert party planner at Ginger Ray suggests, 'Stick on some chilled-out tunes, pour yourselves a glass of red and take a moment to really absorb yourselves in this soothing activity. It's a great way to spend some one-on-one time with your loved one without having to pull out all the stops.'
'If you're looking for something a little more hands-on, there are some amazing online art classes out there that you can take with your partner - such as life drawing. If you guys fancy keeping it between the two of you and spicing up the evening, then why not use each other as life models? Or, if you want to get your Patrick Swayze on, order an at-home pottery kit and let those creative juices flow.'
12. Re-enact your first date
For serious brownie points, re-enact your first ever date at home (if you can remember it!), whether that be a picnic, karaoke night or cocktail-making session.
13. Theme your evening
Whether your partner wishes they were in New Orleans or Thailand, theme the evening with food and decorations from their most lusted-after romantic getaway.
14. Get your glad rags on
Just because you're staying in doesn't mean you have to be in your pyjamas. Put something sexy and sassy on and make the effort! It is Valentine's Day after all.
15. Create a home spa
Light some candles, fill a bath with bubbles and take time out to relax. Even opt for a couple's massage – all without having to leave the house or spending a penny.
16. Cook a sweet treat
The way to the heart is through the stomach after all, so get cooking your sweetheart's favourite dish or bake their guilty calorie-laden pleasure for a treat. Go the extra mile and lay a beautiful valentines table setting too.
17. Enjoy a movie night
There's not a lot that beats a movie night in. Line up their favourite film or choose one of latest releases and hunker down for the night in a fort of blankets and cushions surrounded by the glow of fairy lights. Don't forget the popcorn to snack on too!
18. Host a cook-off
A little competition is always healthy so challenge your partner to a cook-off. One of you makes the main whilst the other does dessert but be sure to judge fairly!
19. Set up a scavenger hunt
Set up a fun treasure hunt with trails of clues or rose petal paths dotted all over the house leading to their gift. Ginger Ray's Jess says, 'It may seem cheesy, but a treasure hunt can be a really great way to pick up the pace of your festivities and make an event out of your gift exchange. Get sentimental with your special someone by dotting little sweet notes around the house and garden for them to stumble upon. Adults like games too you know!'
Buy now: Valentine's Treasure hunt Game, £4.99, Ginger Ray
20. Stargaze
For true romance, finish the evening under the stars! Set up camp in the garden beside a fire pit and stargaze all night whilst you roast marshmallows and sip hot rum drinks.
How do you celebrate Valentine's Day on a budget?
It's all about putting the effort in and making your other half feel special, not how much money you spend. There are plenty of things you can do show your partner how much you care for them, and often hand-made gifts and bespoke evenings in, can be far better received than pricey, impersonal gifts and evenings spent at an over-priced restaurant. If you and your partner are big foodies, how about trying to recreate one of your favourite meals from home? Or if you love to travel, how about making the evening all about your favourite country, with food and a dress code to match. Most of the supermarkets offer amazing deals on food to dine in with, so its worth keeping an eye out for when they hit the stores, as you can save lots on a 3 course meal, with wine and chocolates too.
Try not to get sucked in to all the 'hype' around Valentine's Day, but make it day just for you and your sweetheart, doing things you both love, together.
Get the Ideal Home Newsletter
Sign up to our newsletter for style and decor inspiration, house makeovers, project advice and more.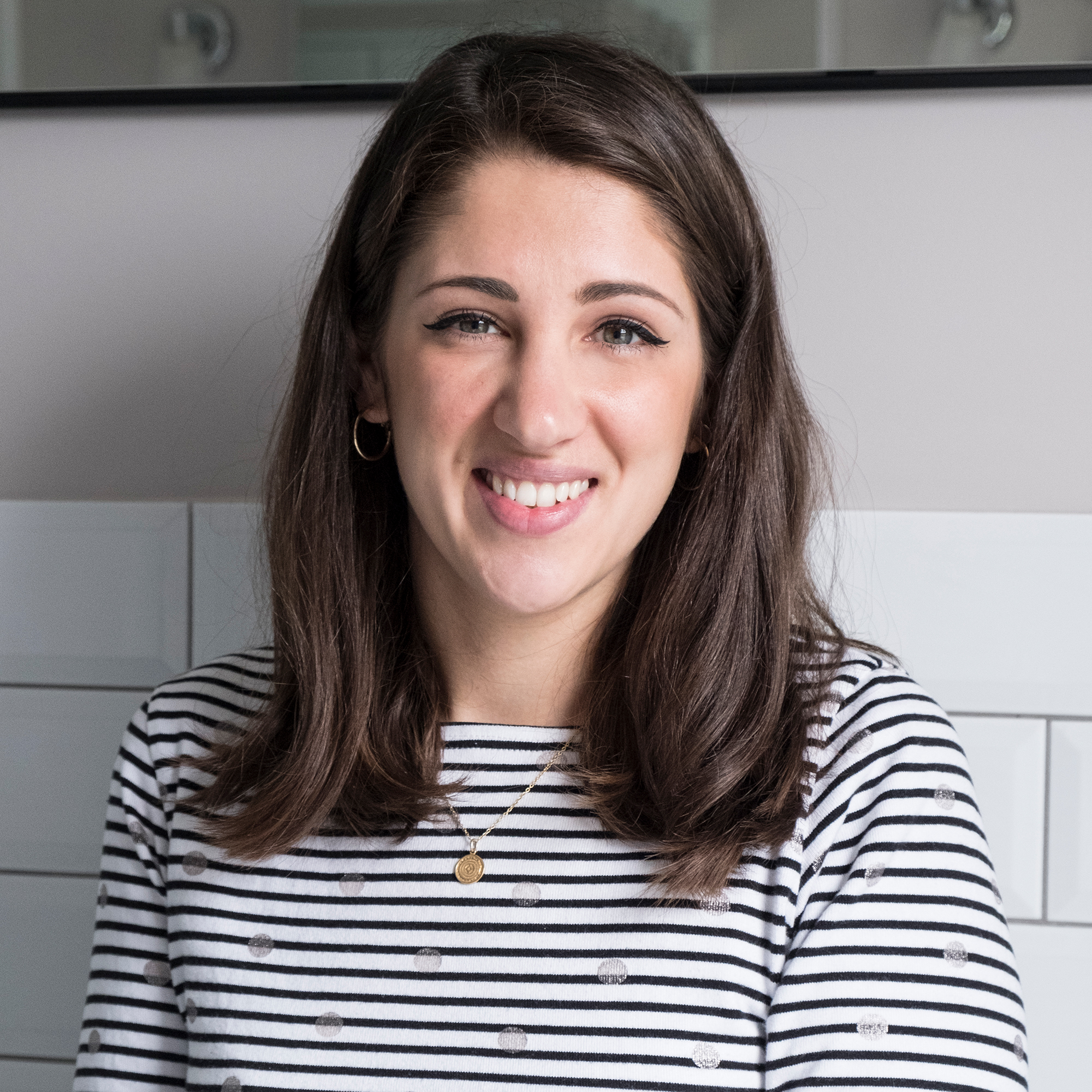 Holly Walsh has been Content Editor at Ideal Home since 2021, but joined the brand back in 2015. With a background of studies in Interior Design, her career in interior journalism was a no-brainer and her passion for decorating homes is still as strong as it ever was. While Holly has written for most of the home titles at Future, including Livingetc, Country Homes & Interiors, Homes and Gardens and Style at Home, Ideal Home has always been her ideal home, and she can be found sharing her expertise and advice across both the printed magazine and the website too.