Romantic Valentine's Day table settings – simple ideas to set the scene at home
Create a beautiful table setting for a romantic night in this Valentine's Day
While going out to fancy restaurants is always a treat, creating a romantic Valentine's Day table setting at home can be just as special. If not more so! Who wants to be surrounded by other slushy couples when you can have a cosy night just the two of you?
Once you've secured a Valentine's Day gift for your other half, it's time to think about the rest of the day. If you're planning a romantic night in this year, don't miss these beautiful table setting ideas to celebrate in style.
Valentine's Day table settings to try at home
You don't have to spend a fortune to create a magical evening at home. There are plenty of Valentine's Day budget ideas that will still bring the romance but without breaking the bank.
1. Create an Insta-worthy backdrop
2. Create a pretty tablescape using pastels
If hot pinks and ruby reds are too brash, then create a sophisticated Valentine's table setting using pretty pastel shades. Choose white table linen and tableware to set off your pared-back colour palette.
This table setting idea is also perfect for a Galentine's get-together. Treat your friends by picking up mini bottles of pink gin or Prosecco and tying them with a pink ribbon as cute (and tasty!) Galentine's Day gifts.
Sophie Allport says, 'Fill your table with decorations you love! I've used candles, flowers, and tasty macaroons! It'll make you smile, whilst adding different textures and greenery, but the pastel colours also create a light-hearted romantic feel, so it is perfect for Valentines and Galentines!'
3. Get crafty with handmade coasters
This is such a simple idea that will add a personal touch to your Valentine's Day table setting. They also make quick and easy gifts to surprise the one you love.
Start with several MDF coaster blanks or cork tiles cut down to size. Check how many scrabble tiles fit into the squares - ours are 4 down x 4 across. Spell out romantic words like 'hugs' and 'kiss' using the tiles. Stick them onto the bases from left to right using strong glue.
4. Make your setting mobile
Why restrict the celebrations to the dining room or kitchen table? Set up a drinks trolley with glasses and your favourite tipple plus romantic pillar candles and fairy lights. Then you can wheel your homemade bar wherever the night takes you..!
The art of tablescaping is about more than merely the visuals, consider your senses, especially on Valentine's Day. Jess from Ginger Ray says, 'Ambience is always an integral part of tablescaping'
'I'm talking mood lighting, seductive scents and layering textures. Elegant candles and sweet smelling flowers can really lift the layout without overcrowding the table.'
5. Pick heart-shaped tableware
Make a subtle nod to the romantic theme with heart-shaped crockery. Layer up simple white designs teamed with elegant pale green table linen. Tie a napkin with a pretty mauve ribbon. Do the same around a vase filled with nostalgic Lily of the Valley, which symbolises happiness and sincerity.
6. Fold a heart napkin
Everyone is familiar with the iconic, 'See! He's her lobster' Friends episode! It's believed lobsters mate for life, so what better motif for a set of whimsical table linen?
'Every table setting deserves to look its best, and you can really make a stylish statement by being creative with your napkins,' explains Sophie Allport. 'I love these heart-shaped napkins, celebrating love but adding a playful touch to the table, too!'
They are super simple to create:
1 Simply fold your napkin in half towards you, and then half again. With the second fold, you want to leave a 2-3 cm gap at the bottom (you should have a long rectangle-shaped napkin).
2 Bring both the top outside corners down to the centre (past the bottom part of your rectangle) to create the point of your heart (you should be left with a house-shaped napkin).
3 Turn your napkin over and then create the top part of the heart by simply folding the two corners' inwards on both sides.
Sophie adds, 'Always iron your cotton napkins in-between steps, this way they will stay in place!'
7. Tie with a biscuit
They say a way to a man's heart is through his stomach, but we're pretty sure that's true of all sexes! Baking a fresh batch of cookies is a sure-fire way to impress your date. Use a heart-shape cutter and make a hole at the top with a skewer before baking.
Once cooled from the oven, thread a narrow red ribbon through the role and tie around your place setting. Why not ice your partner's name or a cheeky message to finish?
8. Make sparks fly!
9. Create a balloon centrepiece
Create a romantic setting with a centrepiece of pink and gold balloons and blousy floral blooms. Cover your table with layered kitsch gingham tablecloths. Pile on cake stands filled with cute cupcakes and other sweet treats. Perfect for a Valentine's Day themed afternoon tea.
10. Get personal
Being at home makes it all the more worthwhile to add a heartfelt personal touch. 'It may seem cheesy, but we've all had time to reflect on how much we love our partners over the course of the pandemic – now's the time to pen it down' suggests Jess from Ginger Ray.
As well as name cards and a special menu, why not dot a few of your favourite romantic lyrics around the table. Or leave a love letter under their dinner plate? It's important to distinguish this dinner as a special one that's unlike your weekday supper.
How can I decorate my table for Valentine's Day?
When creating a Valentine's Day table setting, it's all about the details. By adding personal touches, it'll show your partner how much you care. It doesn't matter if they're inexpensive or even handmade.
Each couple will be different, so if you and your partner are into big gestures, then why not go all out? Think balloons, garlands and table confetti. If you like to keep things more low-key, then make subtle nods to the occasion. Perhaps using table linen with romantic motifs or heart-shaped tableware.
The colour palette you choose also goes a long way to creating a romantic table setting. Deep reds and pinks are the obvious choice for Valentine's Day. However, pale pastels like blush and mauve will provide a fresh take on the look. White is the perfect backdrop for making romantic shades stand out. While hints of gold create a feeling of opulence and luxury.
'Define your Valentine's evening by deciding on a colour scheme' says Jess from Ginger Ray. 'Be it a classic rosy pink, a romantic red or a subtle cream - pick an accent colour and hone in on that. Simply by matching your crockery, napkins or tablecloth, your breakfast table will transform from drab to dreamy in no time at all.'
Get the Ideal Home Newsletter
Sign up to our newsletter for style and decor inspiration, house makeovers, project advice and more.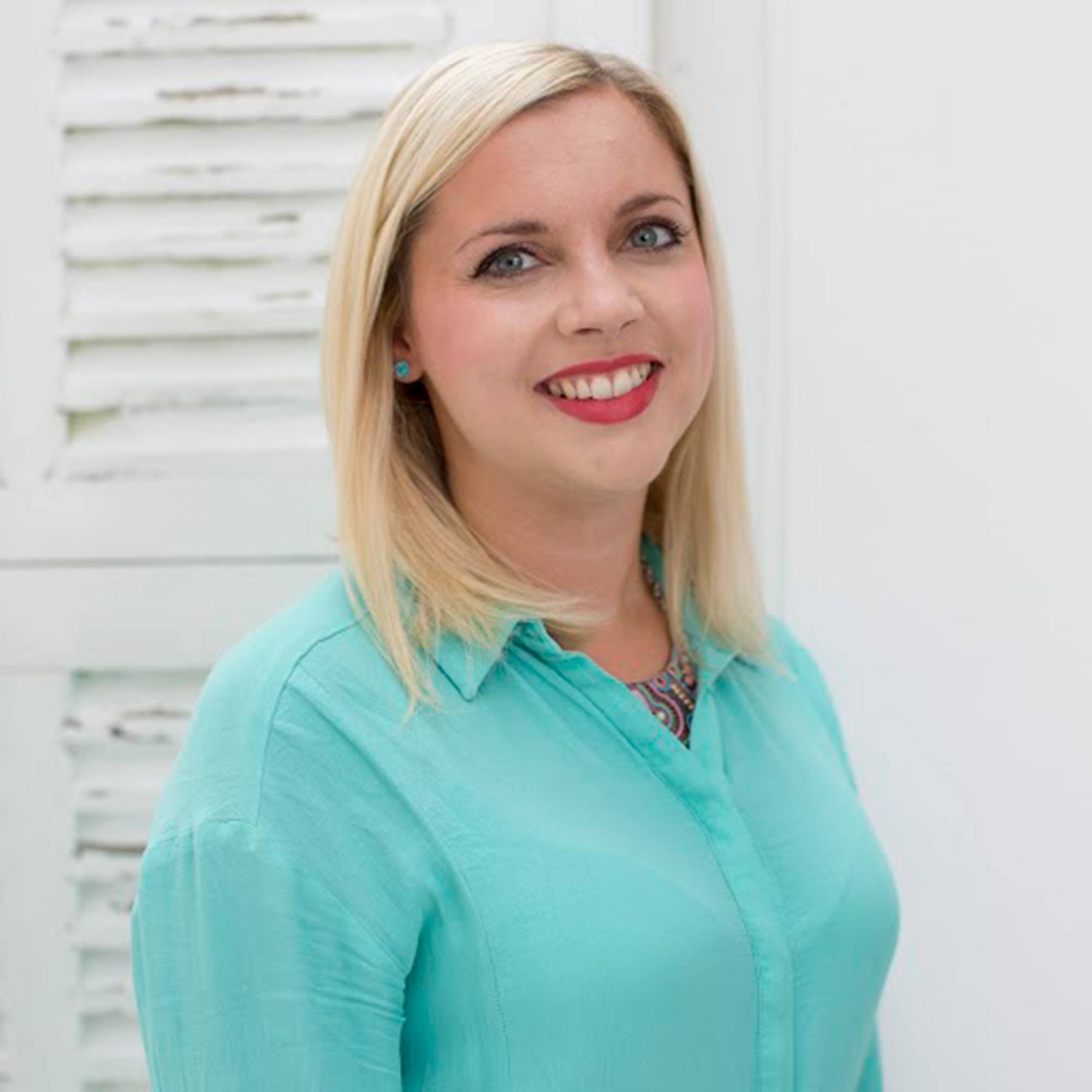 Deputy Editor Style at Home
Steph Durrant is the Deputy Editor of Ideal Home's sister magazine, Style at Home. Steph is an experienced journalist with more than 12 years under her belt working across the UK's leading craft and interiors magazines. She first joined the team back in 2016 writing for both homes brands, specialising in all things craft, upcycling and DIY.