11 home essential tools - the kit no home should be without
What should your home tool kit have in it? Find out the essential tools you need to have to hand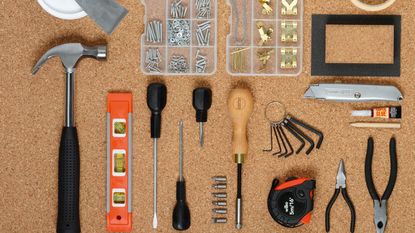 (Image credit: Future PLC/Andrew Woods)
Every home needs a tool kit – the home essential tools you'll want for easy DIY projects or other DIY emergencies. You don't need to be a DIY expert, but having a toolbox, storage tub or tool belt means everything is close to hand should you need something. You might find you have tools that you use less frequently, which can be tucked away in the garage or garden shed, but our guide to compiling an essential – yet compact – tool kit will help you measure up, hang a picture and deal with common home emergencies, without the need to traipse back and forth from the garage or shed.
'Believe it or not, I have a set of pink basic tools,' says Emma Morton-Turner, stylist and founder of Inside Stylists. 'No-one ever picks them up by mistake on a shoot,' she laughs, 'as everyone knows they're mine!'
Home essential tools: what to put in your tool kit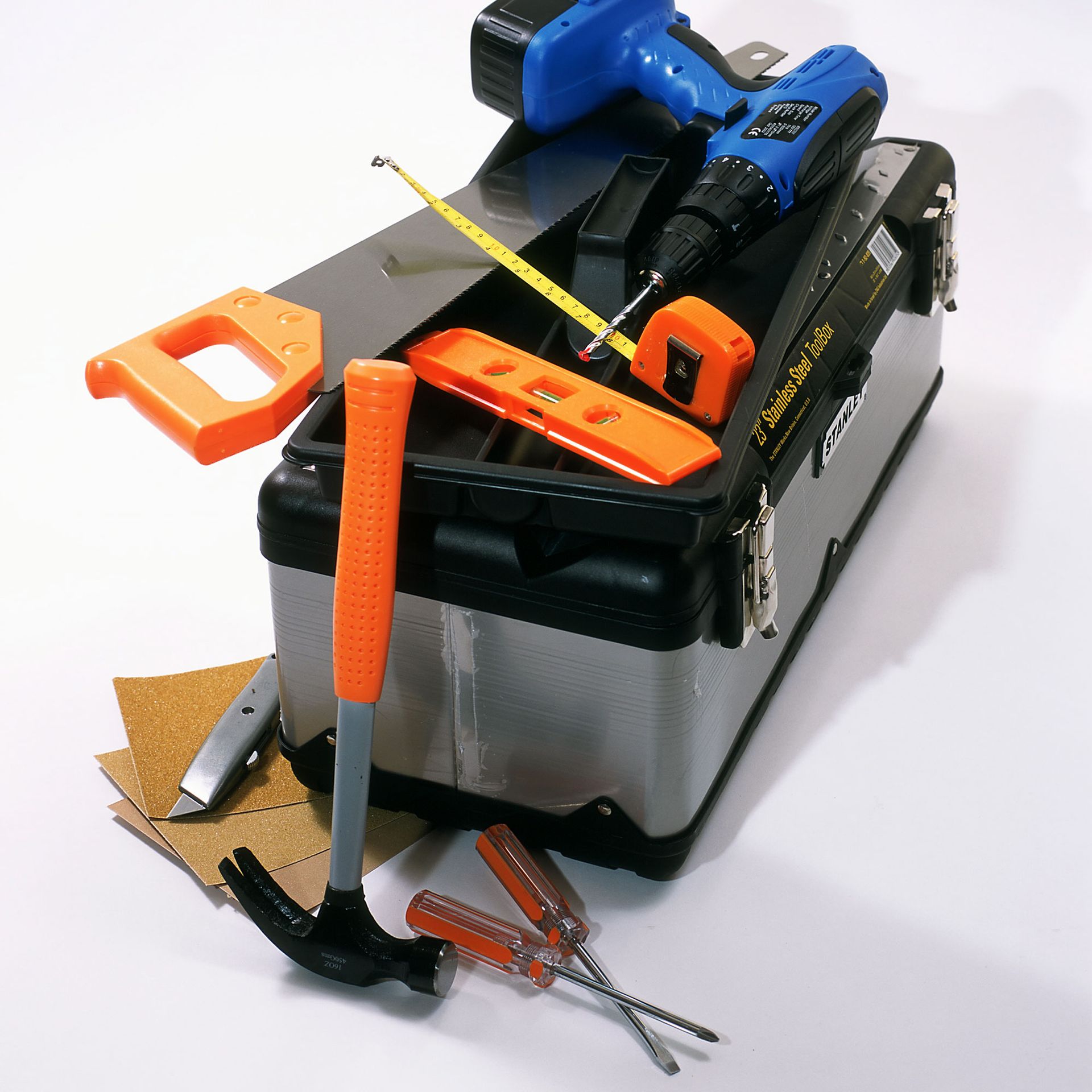 Of course, if you specialise in one area – say upcycled furniture ideas – then your toolkit might have some of our basics, along with a few more tools, such as sandpaper for distressing edges, and assorted paintbrushes. 'I also have a circular saw, which I love. I've made all sorts with it – from shelves to furniture, but of course whether you need one or not depends on your planned projects,' says Emma.
1. Tape measure
Looking for new furniture, replacing curtains and blinds… or even checking that new vase won't be too high, a metal tape measure is number 1 in our toolbox chart. While you might have a fabric one from sewing projects, a metal one will give a far more accurate measurement. Pop a smaller metal one in your bag if out shopping for furniture etc, while a 25m-length one should be fine for most jobs. Choose one that's at least 2.5cm wide, so it doesn't collapse when extended beyond a metre. You can, of course, go flash with a laser measure, which is ideal for measuring large areas, but we'd still recommend a metal tape as one of your home essential tools.
2. Screwdrivers and hex keys
Tightening, loosening and building flat-packed furniture, every tool kit needs at least two screwdrivers, a crosshead (or Phillips) and a flat head, with a posidrive a third. Choose a medium-sized head for your essential kit, keeping other sizes in the shed. A set of mini screwdrivers (often the most coveted prize from Christmas crackers) are handy for very fiddling jobs. You can also kit yourself out with a screwdriver with interchangeable tips – perfect if storage is tight.
'Go for decent ones,' says Emma, 'otherwise the ends can go soft and you can't get a good handle on anything.'
A set of hex (or allen) keys are used for driving bolts and screws with hexagonal sockets into their heads. Building flatpack furniture? The most common size is 4mm for Ikea, either a L- or S-shaped hex key.
3. Pilers and cutters
Kit out your home toolbox with a few pairs of pilers – 8inch long-nosed will be the ones you'll pick up most, but a pair of heavier, 10inch grooved ones will be handy for removing nails or taking out staples, while smaller pincers are handy for reconnecting metal rings on jewellery. A pair of wire cutters are useful for cable ties, craft projects and cutting electrical cables, rewiring a plug for instance.
4. Spirit level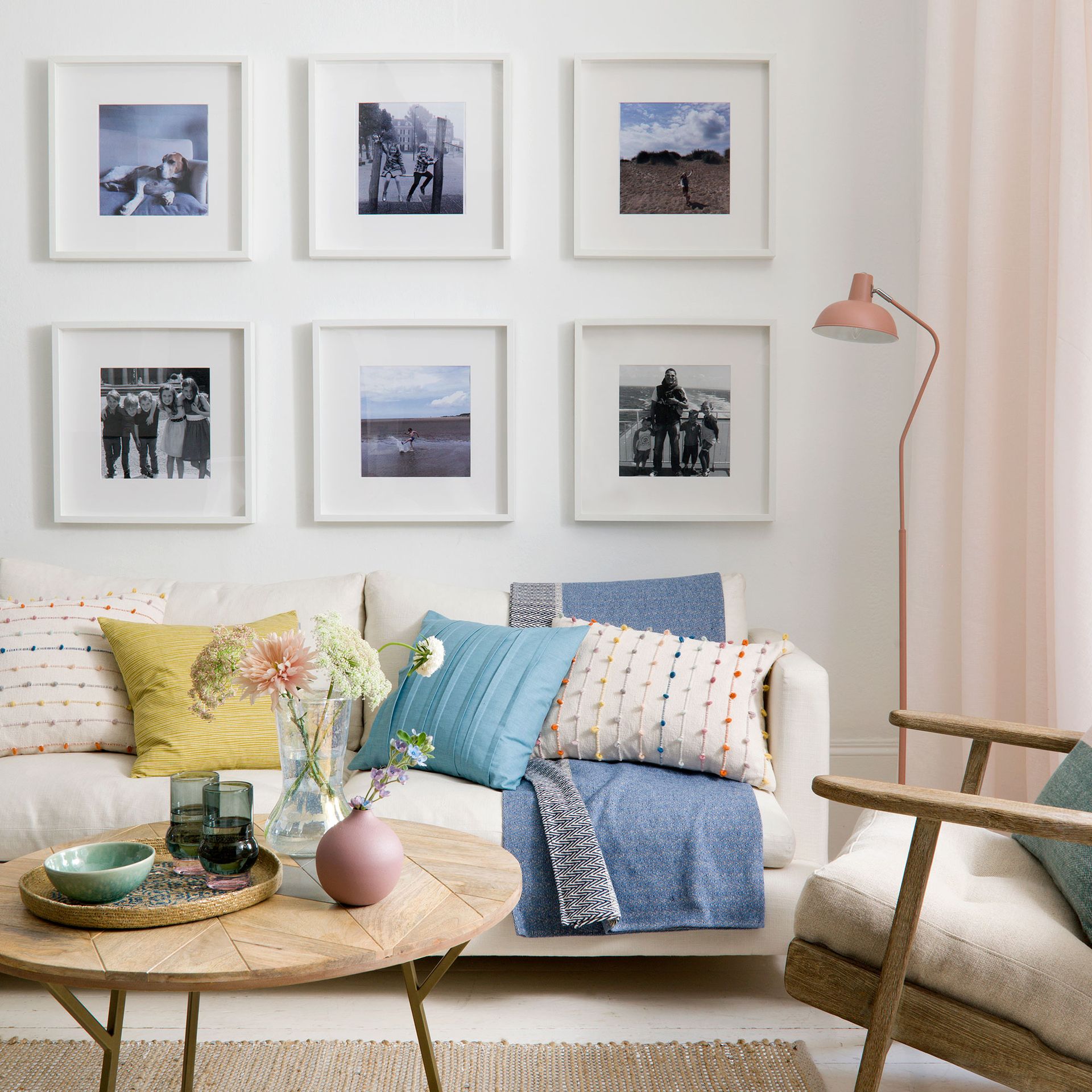 Fan of a gallery wall? Then a decent spirit level is a must – and you get what you pay for here. Ideally, kit yourself out with a long-length one (but not so long as unwieldy), while a small bubble that can be used to check something is level quickly, is also handy. Depending on the scale of your DIY project, a laser level, which projects straight lines directly onto walls, can prove invaluable. 'I can never tell if something looks straight, so my level is invaluable,' says Emma.
5. Adjustable wrench
Dealing with a plumbing emergency? Reach for your wrench, which loosens and tightens pipes. Need extra torque when tightening or loosening something? Reach for your wrench again! If you've space, then a socket set is worth adding to your tool stash.
6. Hammer
For most DIY jobs around the home, a claw-style hammer will suffice. Use to hammer in nails, pull out nails and to act as a lever prising wood apart. This is super handy when you're working on any pallet ideas for your home or garden. One needs to be reasonably heavy to swing and do the job – 16 ounces is a good start.
7. Retractable blade knife
Safely stored while in your essential home toolkit, a retractable knife or Stanley knife is a must for cutting and slicing through most household materials. Choose a design that allows spare blades to be stored in the handle.
8. Drill/driver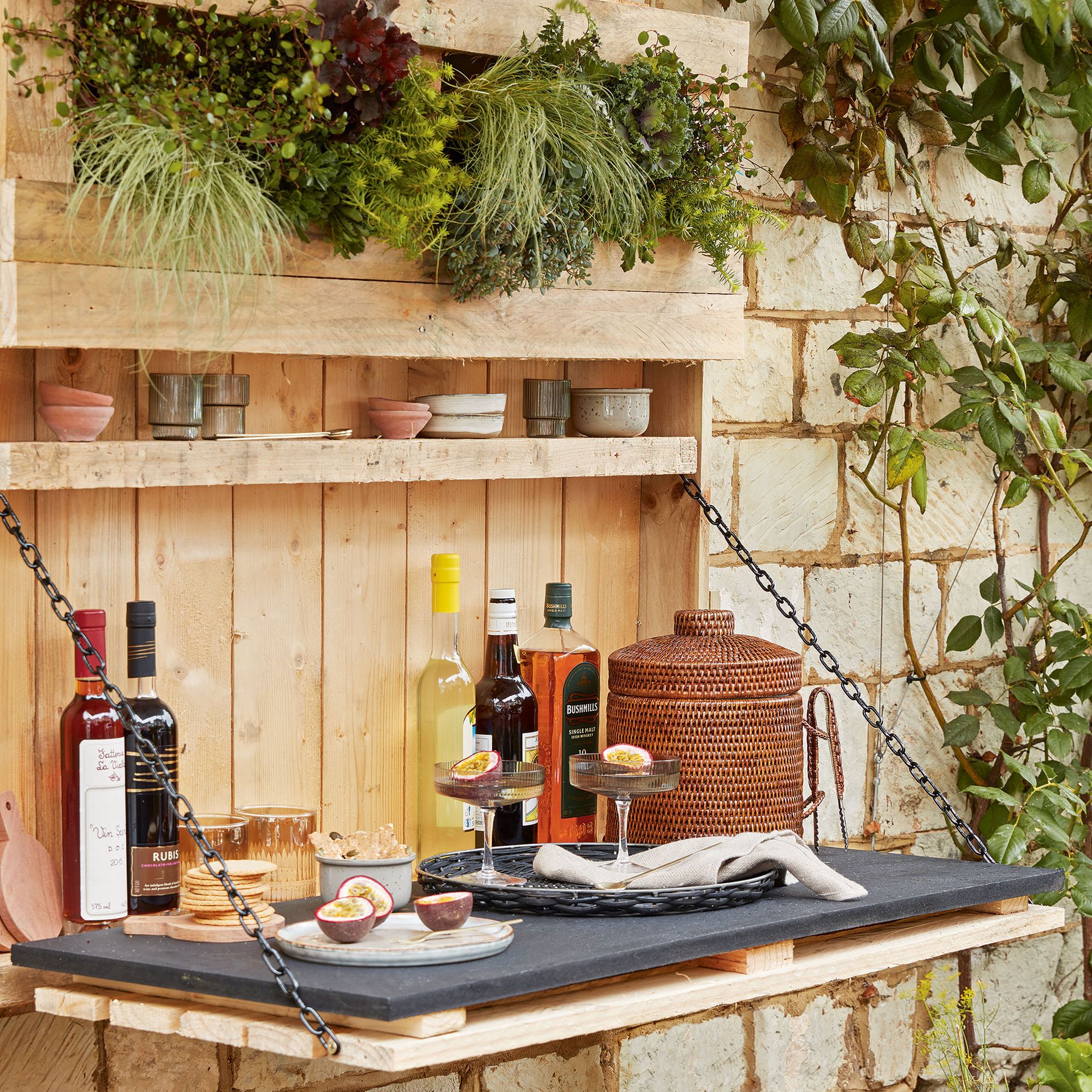 Keen to knock up a DIY headboard idea or DIY shelf? If you only have one power tool in your set of home essential tools, make it an electric drill/driver, which can be used for drilling and fixing around the home. Cordless will mean you aren't limited by cable reach, but do keep an eye on battery charging as they don't like being left idle for long periods without charge. 'I have a mains-powered one, which I had for my 40th birthday,' says Emma, 'as I didn't want to be caught without charge while in the middle of a project.'
9. Nails, screws, nuts and bolts
A mini set of different sizes might seem excessive, but at least they will be contained in a lidded tub. You'll need assorted lengths of nails, screws, nuts, bolts, washers – and even 3M Command strips – ready for hanging frames. 'I keep mine in a Tuperware box with sections – it's full of different colour raw plugs, sticky hooks and every kind of fixing that might come in handy,' says Emma.
10. Filler and putty knife
For those mini repairs and holes, choose a tub of multi-surface filler, and a putty knife – either metal or plastic. Don't filler on the knife though, and keep an eye on opened tubs of filler as they won't stay soft for long.
11. Ruler, pencil and sticky stuff
A metal ruler, at least 30cm in length, for measuring and using as a straight edge when cutting materials with the utility knife, while a pencil (and even a marker pen), will mean you won't need to hunt for one mid-task. Rolls of masking tape and gaffer tape, while sticky pads for under furniture and tubes of superglue, PVA and wood glue will always come in handy, although once opened, their shelf-life is limited. Sticky-label remover (or acetone) is another essential, along with a soft cloth.
What's the best way to store tools?
Your essential home tool kit needs to be easily accessible – a tool bag with divided pockets to slip tools into for easy reach is idea. Smaller DIY bits and pieces are best kept in a lidded container, such as a Really Useful Box – a transparent version will allow you to see where a tool is at a glance. Keep tools out of the reach of children at all times. For on-the-go DIY, Emma loves her tool belt, 'I always feel like a pro and I've everything to hand,' she shares.
Store screwdrivers and pilers point-down, either in a tool bag or heavy-duty fabric tool rolls. And make sure you always pack away your tools when finished, ready for your next DIY project.
Get the Ideal Home Newsletter
Sign up to our newsletter for style and decor inspiration, house makeovers, project advice and more.