Experts warn of the 5 signs of rising damp every homeowner should look out for this winter
Rising damp can have disastrous consequences, so it's best to spot the signs early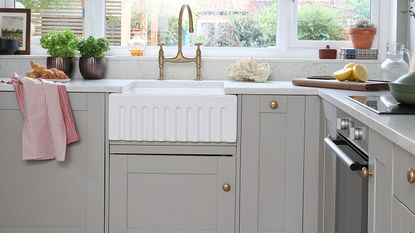 (Image credit: Future)
Rising damp is extremely easy to misdiagnose, with many homeowners shrugging it off as the result of excess condensation. That's why it's so important to know and understand the signs of rising damp.
The result of groundwater travelling up walls through a network of capillaries in the external bricks, rising damp isn't as common as it once was. Today, building regulations require the use of Damp-Proof Course (DPC) to keep damp at bay. But broken or missing DPD can still cause you a major headache. Left untreated, rising damp could have disastrous consequences on your house, health, and your purse strings.
So, with even more wet weather on the horizon, we've asked our experts for advice on how to spot the signs of rising damp, and what to do if you find rising damp in your home.
The 5 signs of rising damp
'Rising damp only occurs on the ground floor of your home,' explains Angela Kerr, Director and Editor at HomeOwners Alliance. 'It can be a bit like toothache…the longer you leave it, the more painful and costly it is to fix.' So, these are the signs you need to look out for if you suspect you have rising damp in your house.
The HomeOwners Alliance is one of the UK's leading property advice websites set up to make home owning a better experience. As well as expert advice and helpful services to save you money at all the key moments of buying, selling or owning your home, we also campaign on a raft of issues from better new builds to reforms to the home buying process.
1. Wet patches
The most obvious sign of rising damp in your home is wet patches or damp stains on your walls. Peter Clayton, from Trade Plumbing, says, 'These are commonly referred to as 'tidemarks' and sit along the bottom of walls at around 1 metre above skirting boards. Tidemarks are known for feeling damp to the touch and may be accompanied by white salt deposits, as these hygroscopic salts appear when the moisture on walls evaporate.'
However, it's important to understand the difference between wet patches caused by rising damp, and wet patches caused by something else. If you have rising damp, the wet patches will not only be on the ground floor of your house, but they'll also be towards the bottom of your wall.
2. Flaking plaster
Today, many new-build homes don't have plastered interior walls, but that's not the case for older houses. And if you suspect that you have rising damp, you might be able to confirm or deny your suspicions by paying more attention to your plaster.
If your walls start to bubble or the plaster starts to crumble (i.e you notice patches of plaster deposits on the floor), it's highly likely that you have rising damp. This is especially true if it starts to bubble or flake at the bottom of your walls, rather than at the top.
3. Rotting skirting boards
As rising damp rises from ground level, anything that's closer to the ground is going to suffer first. So, keep an eye out for rotting skirting boards if you think your house may have rising damp.
Wooden skirting boards are extremely susceptible to water and moisture damage, so you should be able to spot if your skirting boards have been affected by rising damp. They may start to crack, you might notice the colour of the timber becomes darker, and they'll feel soft and spongey to the touch.
Whatever the case, painting your skirting boards won't help this matter. If caught early enough, rotten skirting boards can be fixed. However, it's highly likely that you'll need to replace them entirely.
4. Peeling wallpaper
With so many wallpaper ideas out there, it's no wonder people love to adorn their walls in so many different patterns and colours. However, one of the biggest and easiest-to-spot signs of rising damp is peeling wallpaper.
This is the result of excess moisture, either directly behind the wallpaper or in the room as a whole. If you have rising damp, you'll likely spot the peeling wallpaper at the bottom of the wall, near the skirting boards.
Jay Limbachia, owner of Property Portfolio Investors, says, 'Sometimes, people mistake it for shoddy handiwork, but there is every chance your home is struggling with rising damp. Rising damp causes paint or wallpaper to blister as it reduces the adhesion between the wall and the paint or paper.'
5. A musty smell
If you have a keen sense of smell, you may be able to smell a damp problem before you see it. In the case of rising damp, the excess moisture in your home will cause a room to smell incredibly moist or musky - and you may even be able to smell the high humidity in the air.
And while it's easy to stop clothes from smelling musty when you dry them indoors, what can you do about a musty smell that lingers around a whole room or even your whole house? Unfortunately, there's not much you can do until you fix the rising damp issue in the first place.
Of course, you can use sprays and other scents to mask the smell, but this will just be covering up a much bigger issue.
What to do if you have rising damp
If you've spotted any or all of the signs of rising damp outlined above, you're probably wondering what your next steps are. First of all, don't panic! Although rising damp is a problem you definitely need to fix in order to avoid any structural damage, panicking won't solve anything.
Instead, focus on what you can do in the short term. Move clothes and furniture out of the affected room to stop them from going musty or warping, and use one of the best dehumidifiers to tackle some of the moisture build-up in the walls and the room as a whole. You should then turn your attention to finding a professional to help you out.
Yes, while we'd love to say that it's easy to fix rising damp yourself, that's not the case. It's always best to call a professional to help with this problem, as they will not only be able to locate where the issue is coming from but also solve the issue at the same time.
Angela from the HomeOwners Alliance suggests, 'Get quotes from three local damp specialists for treating the problem. They should pay you a visit and take a good look at the area rather than simply providing a quote over the phone. The usual fixes for rising damp will be either a chemical damp-proof course or having a damp-proof membrane fitted. If you already have a damp proof course, they'll be able to check that it hasn't been damaged over time or compromised by, for example, a new patio, and provide solutions.'
Ideally, you should try and get it sorted sooner rather than later - especially if you want to avoid spending even more money later down the line.
James Higgins, eCommerce Manager at Online Carpets explains, 'You can't claim on your building insurance for damp concerns, as this qualifies as general wear and tear, so if the issue is serious, always consult a professional to help out to save you from costly repairs, and safeguard the well-being of your household.'
FAQs
How can you tell if you have rising damp?
There are many tell-tale signs of rising damp, including wet patches on the bottom of ground floor walls, peeling wallpaper, musty smells, flaking plaster, and rotten skirting boards. Many of these signs are visible by eye, which means it's fairly easy to tell whether you have moisture coming up through the walls.
Jack Garratt, Managing Director of Garratt's Damp & Timber, explains, 'In the early stages, it can be confused with condensation, so check that you have adequate ventilation in your property and that there is sufficient heating to keep damp and condensation at bay. If the problem persists, call in a respected damp expert as soon as possible.'
Of course, there are also many other forms of damp, which can also result in these visible signs. But the main difference between rising damp and other forms of damp is that these signs will normally rise up from ground level.
How do you fix rising damp?
Unfortunately, it's difficult to fix rising damp yourself. You'll instead need to employ the help of a professional who will likely inject a silicone-based cream into the mortar bed walls to block the capillary holes that could be causing the issue or fit a damp-proof membrane.
This isn't a cheap process, but one that will ultimately save you a lot of hassle down the line. That's because untreated rising damp can lead to bigger structural damage that will cost you even more money to fix. Not only that, but it can also be detrimental to your health.
'If left untreated, the mould that appears releases spores that can affect those who suffer from eczema and asthma,' adds Jack.
While rising damp sounds scary, it's the rarest of all the damps. So, it's important to know the signs to ensure you're not mistaking it for something else.
Get the Ideal Home Newsletter
Sign up to our newsletter for style and decor inspiration, house makeovers, project advice and more.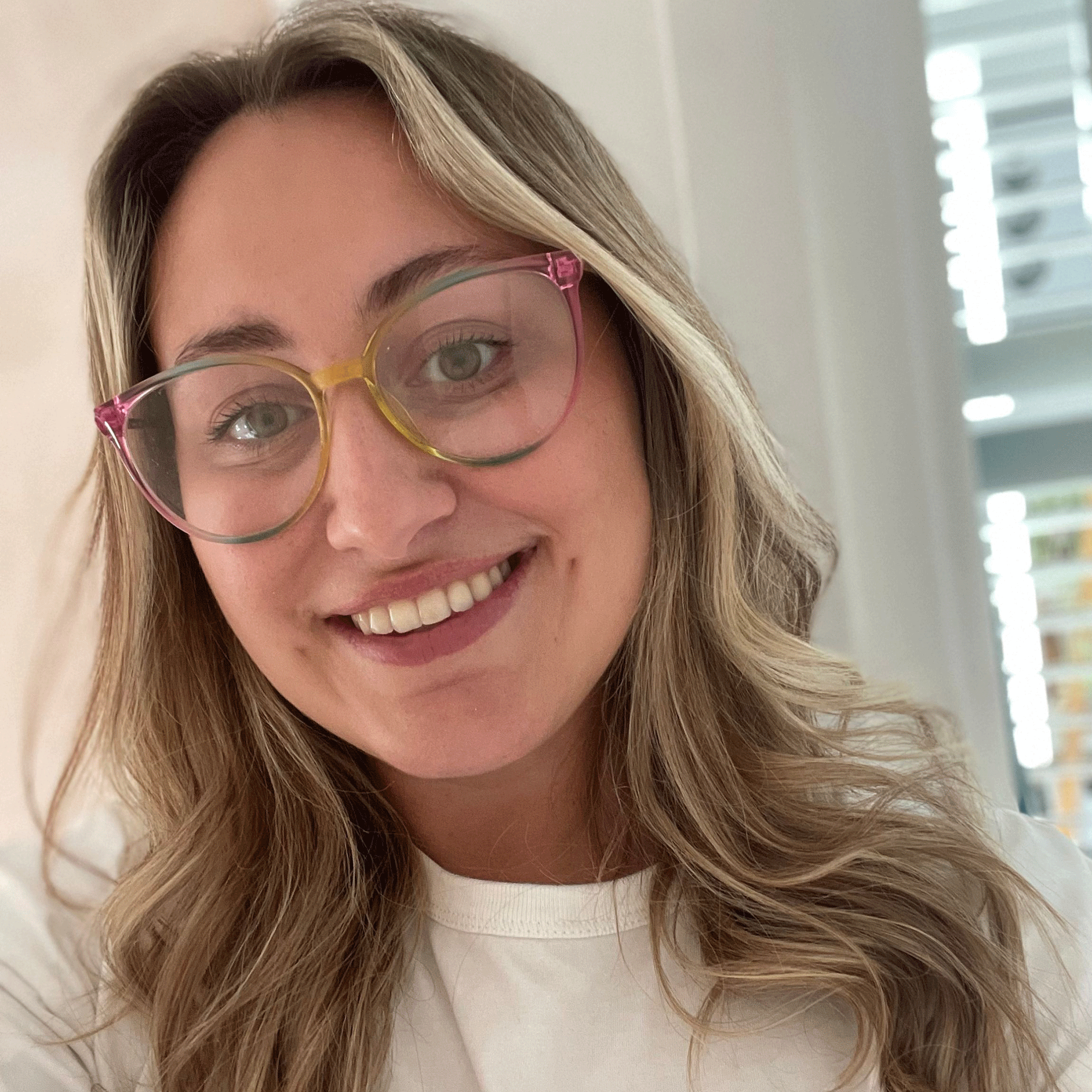 Lauren Bradbury is a freelance writer and major homes enthusiast. She graduated with a Bachelor's degree in English and Creative Writing from the University of Chichester in 2016, before dipping her toe into the world of content writing. After years of agency work, writing everything from real-life stories to holiday round-ups, she decided to take the plunge and become a full-time freelancer in the online magazine world. Since then, she has become a regular contributor for Real Homes and Ideal Home, and become even more obsessed with everything interior and garden related. As a result, she's in the process of transforming her old Victorian terraced house into an eclectic and modern home that hits visitors with personality as soon as they walk through the door.