9 foolproof ways to stop clothes smelling damp when drying them indoors
Get rid of that musty smell once and for all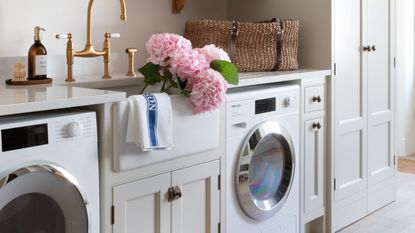 (Image credit: Future PLC)
If you're wondering how to stop clothes from smelling damp when drying indoors, you're not alone. Now that the weather is changing, the painful process of trying to dry clothes fast enough to avoid that damp smell is here.
Yes, while the sun may be sticking around for now, there's no doubt that colder temperatures and wet winters are on the horizon. And as it's not quite the ideal time to turn on your heating, what are you supposed to do? You could use a machine to dry your clothes instantly, but tumble dryers can be expensive to run.
Of course, scent boosters and strong-smelling detergents also claim to remove the musty smell from your clothes and leave them smelling fresher for longer. But they don't solve the real issue at hand.
How to stop clothes smelling damp when drying indoors
Ultimately, this damp smell is caused by trapped moisture within the folds and the fabric of your clothes. This means that it's important to dry your clothes fast if you want to stop your clothes from smelling damp when you dry them indoors. Here are some other top tricks you can use, too.
1. Reduce your load size
If you want to get rid of damp in your home, it's important to keep moisture at a minimum. Overloading your indoor clothes airer with wet and damp clothes is a surefire way to add this extra moisture to your home - and that's before we mention the fact that it'll leave your clothes smelling damp.
So, one of the best ways to stop clothes from smelling damp when drying indoors is to reduce your load size. Laura Mountford, AKA @lauracleanaholic, suggests leaving 'at least an inch between each item so there is plenty of room for the air to circulate and items can dry as quickly as possible.'
This will allow the clothes to dry before they start to smell damp. But if you're worried about how this will affect how much a washing machine costs to run, you could combat this price hike by buying another clothes airer and spreading the load between two different airers in two different areas of the house.
2. Use a dehumidifier
There are so many reasons to add one of the best dehumidifiers to your home. And if you're looking to stop clothes from smelling damp, we have no doubts that one of these machines could solve all of your problems. That's because this musty smell is caused by excess moisture, something a dehumidifier will remove in no time.
Experts suggest that clothes indoors will dry the quickest and most efficiently at 40% RH (relative humidity), and this can be controlled by using a dehumidifier. In fact, some dehumidifiers even come with a setting to use specifically when drying your washing. The MeacoDry Arete One Dehumidifier was the best dehumidifier we found when testing it for drying laundry.
'Hang your laundry on a drying rack or DIY washing line, and position a dehumidifier nearby,' explains Deyan Dimitrov, CEO and Co-Founder at Laundryheap. 'Since this process uses dry air rather than heat to dry your washing, your laundry will end up feeling softer and smelling more fresh, as dehumidifiers prevent any dampness and musty odours from clinging to your clothes.'
MeacoDry Arete One Dehumidifier
The MeacoDry Arete One is quiet, easy to use and has a smart Laundry Mode makes it one of the best dehumidifiers for drying washing indoors.
3. Don't overuse laundry products
When you've experienced damp-smelling and musty clothes, it's only natural to spend your hard-earned money on bottles of scent boosters and strong-smelling detergents in the hope that they'll cover up the musty smell.
However, @lauracleanaholic suggests that this could actually be doing more harm than good. 'Don't overuse laundry products as if you use too much, they will not be washed away properly in the machine, leaving a residue on your clothes which will then cause them to smell musty,' she says.
So, only use the recommended amount of product. And if you can, opt for powder detergent rather than liquid detergent - as the last thing you want to do is add more liquid to your load when it's already a struggle to dry your wet clothes during the winter.
4. Use a heated clothes airer
When it's too wet to dry your washing outside, the only option is to dry it inside. But if you want to avoid excess moisture and stop your clothes from smelling damp, a heated clothes airer could be your new favourite gadget.
The best heated clothes airers on the market act as a radiator for your clothes, drying them quickly and removing the chances of them smelling damp. And while all heated clothes airers will work wonders, those with fitted covers are normally considered to be the best of the best, as they ultimately trap the warm air and dry your clothes even quicker.
We can understand why you might be a little concerned about using a new appliance in a cost-of-living crisis, though. But the cost to run a heated clothes airer isn't as much as you'd think.
If you don't plan on getting a heated clothes airer, though, don't worry. Cleaning expert Carol Harding at HomeAdviceGuide.com suggests, 'In winter when your heating is on anyway, position your clothes dryer close to radiators. However, you shouldn't hang clothes directly on radiators as it will block the flow of heat and may damage the fabric of the clothes.'
Status Portable Heated Clothes Airer
This winged heated clothes airer is one of the most affordable options, and will still speed up drying times compared to a non-heated airer. If you want to give your drying a boost.
5. Use white vinegar
If you've been reading Ideal Home for a while now, you'll know that we're huge fans of using vinegar as a cleaning product. But what you might not know is that you can also use vinegar as a way to stop your clothes from smelling damp.
In fact, vinegar is a natural deodoriser, meaning it can kill bad smells and the bacteria that can cause such smells. All you have to do is add a cup of white vinegar to your washing load and let it do the hard work for you.
While this should reduce the chances of your clothes smelling musty, this won't eliminate the problem if you leave wet washing on an overcrowded clothes airer or in the washing machine for too long. So, continue to follow the steps to dry your washing quickly.
6. Give your washing an extra spin
As we already know, clothes smell damp when you dry them indoors because it's harder to get rid of the excess moisture as quickly as you could outside. But there are so many ways to get rid of this excess moisture, and giving your washing machine an extra spin should do the trick.
While normal washing machine cycles do offer a few minutes of spin time at the end of the cycle, sometimes this just isn't enough. That's why, instead of taking wet clothes out of the machine and hanging them up straight away, you should keep them in the washer and pop them on for a specific spin cycle.
This is usually much shorter than a normal cycle (normally between 8 to 12 minutes), which means that it won't cost you a huge amount of extra energy. But it'll still be enough to get rid of any lingering moisture that could cause unseemly smells.
7. Use tin foil
Have you heard of this tin foil hack? Well, it might be an idea to add tin foil to your shopping list next time you head to the supermarket.
That's because tin foil has natural non-static properties, which can work wonders in the washing machine. Yes, by scrunching up a ball or two of tin foil and popping them in the washing machine with your clothes, you can be certain that the clothes that come out the other side are free from static and super soft.
But this tin foil can also help to separate clothes in the washing machine, forcing excess water to drain off during the spin cycle and allowing them to dry faster during the drying process. This should then stop them from smelling so musty.
8. Clean the washing machine
While clothes usually smell damp due to the excess moisture within the fabric, it's also a good idea to check whether you have a problem with your washing machine - as this could also result in smelly clothing.
In fact, you should aim to clean your washing machine at least once a month. If you're not doing that, you're increasing your chances of having damp and musty clothes, as the bacteria build up within the washing machine will transfer onto your clothes.
It's easy to find specific washing machine cleaners on the market, but one of the quickest and easiest ways to clean a washing machine is to add a cup of white vinegar into the detergent drawer and run an empty washing machine on a hot wash.
9. Clean your airer
Your washing machine isn't the only thing you should clean, though. Anne Puukko, Founder at Superdwell, also suggests cleaning your airer every so often to prevent these unwelcome smells, too.
'Give your drying racks a quick check and clean occasionally - you'd be surprised at how much dust and mould can build up over time,' she explains.
To prevent this from contaminating your clean clothes, give it a clean with some warm soapy water, white vinegar, or diluted bleach. What you use is your choice, as long as you make sure you add this task to your cleaning checklist before winter arrives.
FAQs
Why do my clothes smell musty after drying indoors?
Clothes smell musty and damp when they are exposed to a large amount of moisture for a long period of time. And when you can't dry clothes quickly outside, this musty smell is very common.
In fact, clothes need constant airflow and ventilation to dry properly. Without this, they trap moisture and bacteria, which results in an unseemly smell that is hard to get rid of. However, you'll be happy to know that it's not impossible to get rid of this smell.
How do you dry clothes without damp smell indoors?
Ventilation is key if you want to dry clothes inside without them smelling damp, which means that opening a window and spacing out your clothes on an airer is essential. But that's not the only option.
Dehumidifiers are a popular choice for homeowners when drying clothes inside, as they remove moisture from the air, allowing your clothes to dry quickly.
It's also a good idea to swap liquid detergents for powder detergents when you want to dry clothes indoors - and you should also reduce the amount that you use. Remember, you don't need to increase the amount of scented laundry detergent to stop clothes from smelling damp. Sometimes, using more can actually make the musty smell worse.
Get the Ideal Home Newsletter
Sign up to our newsletter for style and decor inspiration, house makeovers, project advice and more.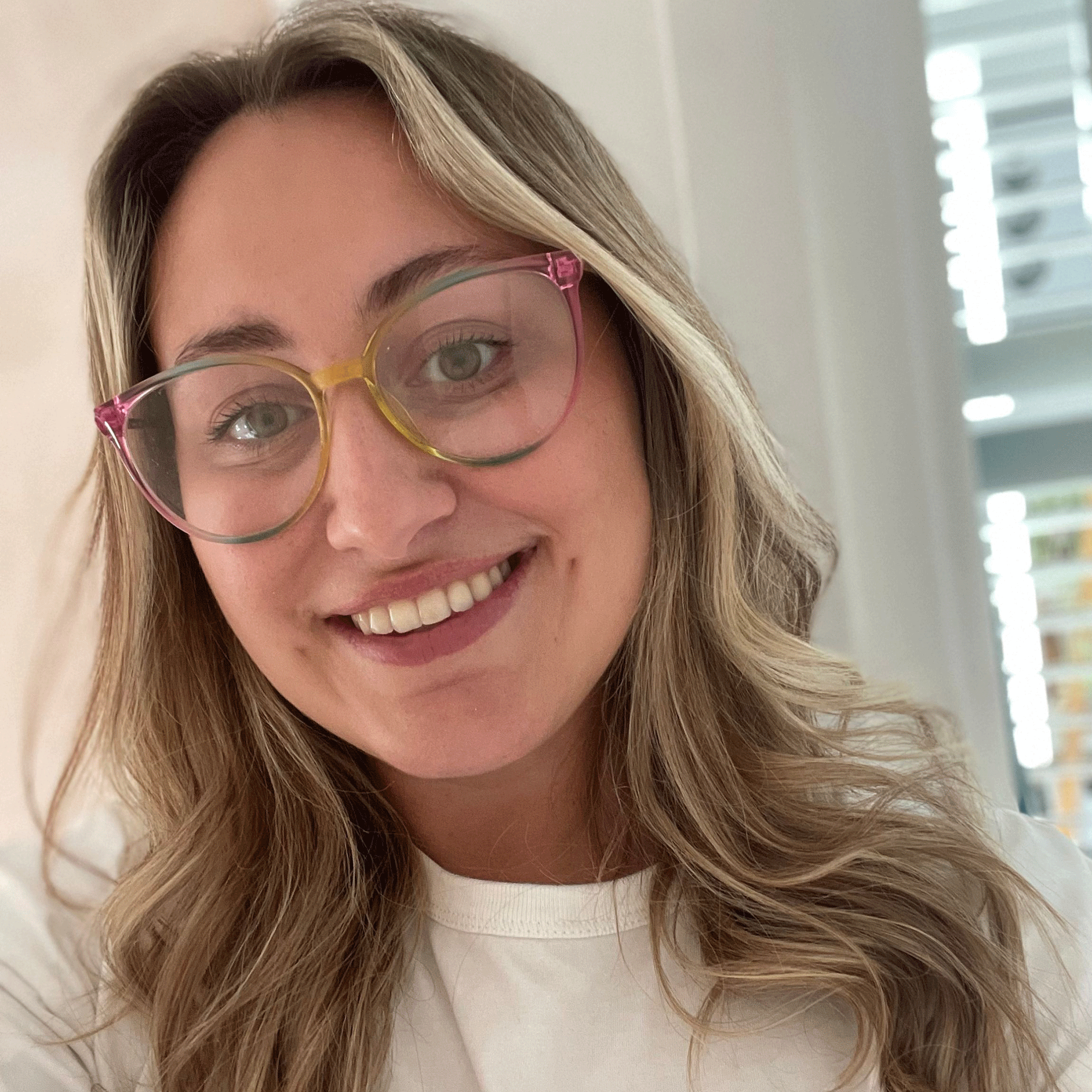 Lauren Bradbury is a freelance writer and major homes enthusiast. She graduated with a Bachelor's degree in English and Creative Writing from the University of Chichester in 2016, before dipping her toe into the world of content writing. After years of agency work, writing everything from real-life stories to holiday round-ups, she decided to take the plunge and become a full-time freelancer in the online magazine world. Since then, she has become a regular contributor for Real Homes and Ideal Home, and become even more obsessed with everything interior and garden related. As a result, she's in the process of transforming her old Victorian terraced house into an eclectic and modern home that hits visitors with personality as soon as they walk through the door.