How to store garden furniture in winter - keep furniture safe, clean and looking like new
Summer is gone, but you have one last outdoor chore to do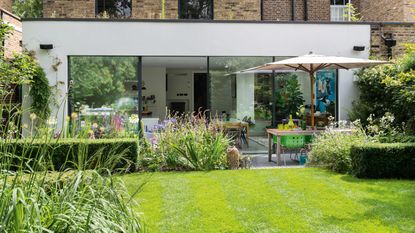 (Image credit: Future PLC/Colin Poole)
Autumn's arrival brings with it a number of jobs in the garden to prepare for the winter ahead. As we spend less time outside, it's a good opportunity to give outdoor furniture a clean and, if needed, store garden furniture away for winter.
However, not all the best garden furniture should be stored in the same way during the winter months. 'Not all garden furniture needs to be stored in the same manner, owing to the very nature of the material used in its construction,' explains Angela Slater, gardening expert at Hayes Garden World.
'Garden furniture, on the whole, is designed to be outdoors so can technically cope with being outside in winter without protection. However, protecting it from the detritus, which it would normally collect in winter, will ensure that it lasts longer and remains looking pristine for longer.'
How to store garden furniture in winter
If you have splashed out on new garden furniture ideas for your outdoor space this summer, you want to make sure it stays in top condition, so often somewhere inside can be ideal for storing it.
'Regardless of the type of garden furniture you have, the best way to store it is somewhere dry, this will keep the material safe from cold temperatures and wet weather conditions, and prevent excess moisture from damaging the bottom of your furniture,' advises Allan Jeffrey of Ultra Decking.
How to store wooden garden furniture in winter
You will need
1. Give everything a good clean
Being outside, garden furniture easily gets covered in leaves, bugs and grime so it's a good idea to give it a clean. 'Before storing wooden garden furniture away for winter, it's vital that you clean it,' advises Steve Chiltern, garden furniture expert from LeisureBench. 'Use a mild soap and water to wash it down, and make sure that it's completely dry before you store it under any cover or inside.'
2. Add some wood preserver
If the wood on your garden furniture is dry and splitting or the existing stain is wearing off, treating it is a good idea for added protection. 'If the paint, stain or oil on your wood looks a bit worse for wear, redo it before the temperatures drop,' advises Fiona Jenkins of Myjobquote. 'So, it stays weatherproof and doesn't rot.'
3. Store in a dry space
'There are two types of wooden garden furniture – hardwood and softwood,' says Fiona. 'Most hardwood furniture that's in good condition can stay outdoors over winter, whereas softwood furniture is best stored in a shed or garage over winter, even if it's painted or treated, to give it a long lifespan. However, you can keep some treated softwood furniture outside in a more sheltered part of your garden if necessary.'
How to store plastic garden furniture in winter
You will need
1. Caring for plastic furniture
When it comes to plastic furniture, it's a lot more hardwearing than other materials, but some lighter pieces of furniture can easily be blown around in windy weather. 'Plastic furniture offers greater resistance to the elements compared to wooden furniture; however, it remains vulnerable to severe weather conditions,' explains Natalie Carton, Furniture and Home Accessories Buyer at Fenwick.
2. Wipe over furniture
Like with wooden furniture, giving plastic garden furniture a clean before storing it for winter is also recommended. 'Clean any plastic garden furniture down with mild soap and water,' says Steve. 'You could also use wipes to clean down plastic furniture.'
3. Keep it out of direct sunlight
One of the drawbacks of some plastic garden furniture is that sunlight can have a damaging effect. 'Plastic furniture can often be left out in winter, but can discolour in UV and go brittle if not covered over,' explains Jamie Jones, founder of Outdoor Living Specialists, Open Space Concepts.
4. Protect it from the weather
One of the bonuses of plastic garden furniture is that it's really easy to clean, so storing it outside over winter isn't a problem. 'When it comes to actually storing the furniture, plastic furniture should be kept in an area that is clear from direct sunlight,' adds Steve.
'You can use a cover to protect it from dust, but you don't really need to worry about this too much as plastic is easy to wipe dust from. The main thing to be wary of with plastic garden furniture is the sun.'
How to store wicker/rattan garden furniture in winter
You will need
1. Wipe down the surfaces
Similar to the other types of garden furniture, cleaning wicker or rattan garden furniture is key when storing it for winter. 'Before storing wicker or rattan garden furniture, wipe it down with a soft and damp cloth,' advises Steve.
'These furniture materials are more susceptible to damage than wooden garden furniture, so it's important to be more careful when cleaning and handling it.'
2. Where to store it
As wicker furniture is more susceptible to damage from wet weather it's advisable to keep it inside. 'You should keep wicker furniture inside, away from direct sunlight and excess moisture,' explains Steve.
'A dust sheet could be used to cover the furniture, and will ensure that no dirt gets in the gaps that could be difficult to remove.' Whereas rattan furniture is a bit more hardwearing: 'Rattan furniture can actually be left outside, although it's beneficial if you bring it in,' adds Steve.
3. Use a protective cover
While storing rattan furniture inside is preferable, with a decent outdoor furniture cover, it's fine to be left outside. 'If possible, move the furniture indoors into a garage or shed,' advises Josh Novell. Director of Polhill Garden Centre.
'If this isn't an option, get a protective cover for the pieces and put them in a dry area sheltered from rain and snow. Make sure to cover each piece completely so that no moisture can get through.'
How to store cast iron garden furniture in winter
You will need
1. Check the condition
Cast iron furniture can rust if it's not properly cared for so the first step in storing it away for winter is giving it a good clean and repairing any damaged areas and repainting if necessary.
'For metal furniture, brush off any dirt and check for defects in paintwork or coatings as this is what protects it from the weather and corrosion,' advises Fiona. 'If you want to boost the protection of metal frames, then you can coat them with car wax to help water run off. Cast iron furniture is prone to rust if you leave it outside. So, if you can't move it, check the paintwork is sound and cover it up if possible.'
2. Keep it inside
Storing cast iron garden furniture inside is the best way to preserve it. 'It's not recommended to leave cast iron garden furniture outdoors in the winter,' advises Josh.
'Cast iron is a metal material that can easily rust when exposed to moisture for an extended period of time. As such, it is best to move the cast iron furniture indoors if possible, such as in a garage or shed. If this isn't an option, cover the pieces with a waterproof cover and ensure that they are in a dry and sheltered area.'
FAQs
Where do you store garden furniture in winter?
'If you're storing garden furniture inside over winter, then anywhere that's dry and free from damp is ideal,' advises Fiona.
'So, a garage, shed or conservatory should be fine. Make sure everything is clean and dry before you put it away and don't put furniture right up against the wall, so air can flow freely. This reduces the likelihood of mould and mildew forming.'
Can I leave garden furniture outdoors in winter?
'Garden furniture needs to be secured to ensure it doesn't blow around in strong winds,' advises Angela.
'If it is left unsecured, it has the potential to cause serious damage to life and property, not to mention the furniture itself. Secure the furniture by placing all together and covering with a dedicated furniture cover. Tie the cover to the legs to make sure it doesn't flap around.'
Don't let your money go to waste this summer, protect your garden furniture by storing it properly so it's clean and ready to use next year.
Get the Ideal Home Newsletter
Sign up to our newsletter for style and decor inspiration, house makeovers, project advice and more.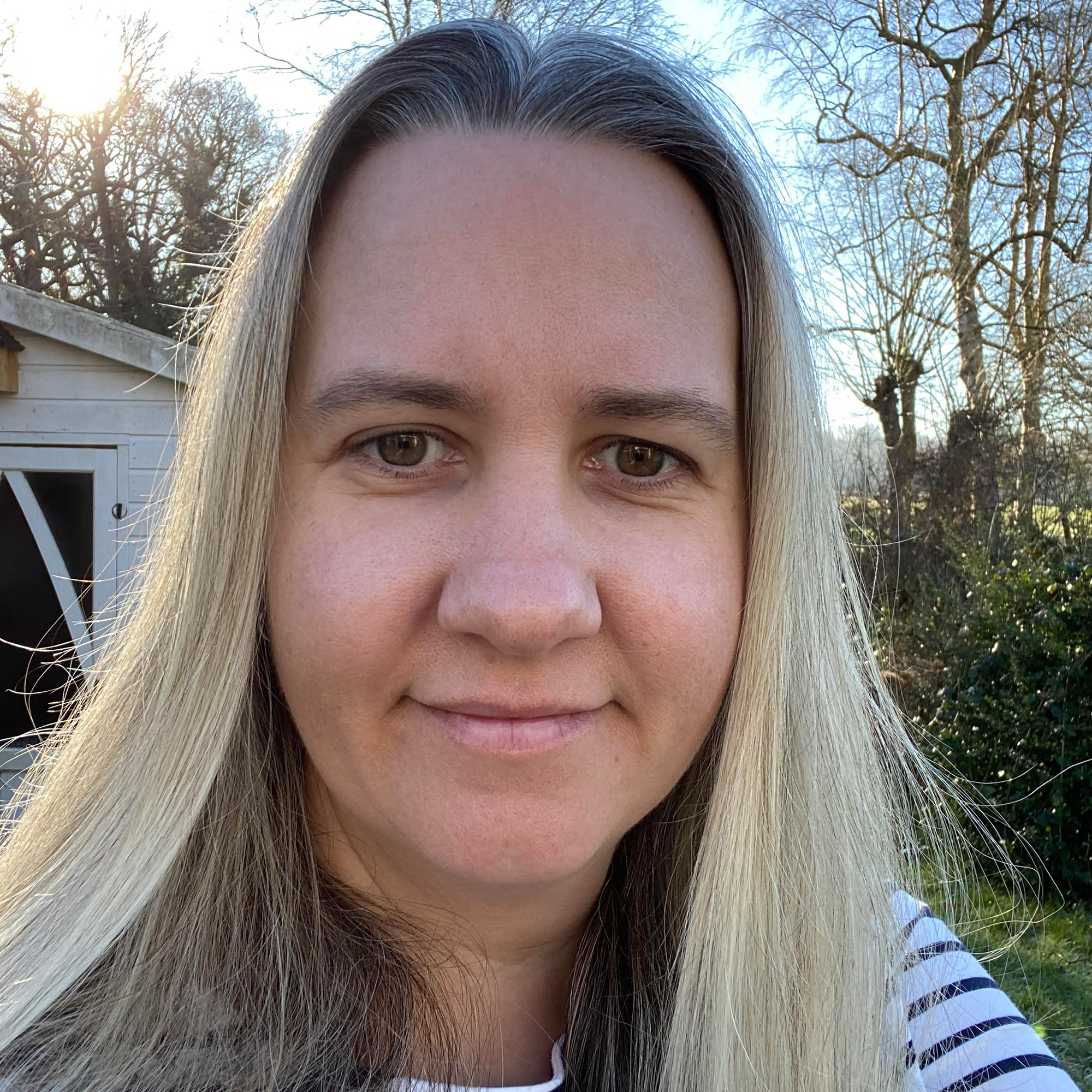 Amy Hodge has been working on interiors magazines for over 11 years. She's a freelance writer and sub editor who has worked for some of the UK's leading interiors magazines including Ideal Home, Style at Home and Country Homes & Interiors. She started at Style at Home just after it launched as food editor and is now chief sub editor for Ideal Home, Style at Home and Country Homes & Interiors.