Overwintering hydrangeas in pots – this is how to keep potted hydrangeas alive over winter
Experts explains how to make sure your plants bounce back come spring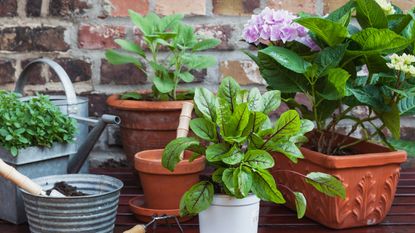 (Image credit: Getty Images/Westend61)
Hydrangeas are one of the UK's favourite blooms. If not the favourite. Favoured for their large, voluptuous clusters of flowers, they are also very versatile plants as they can be grown both in flower beds in your garden and in pots. And given the time of year we find ourselves in, you should start thinking about overwintering hydrangeas in pots.
If you're wondering what overwintering actually is, it's simply the practice of taking all measures to ensure your plant survives, which differ from plant to plant.
So if you've figured out how to grow hydrangeas in pots and now have a potted hydrangea plant on your hands, then this is what you need to do to keep your plant alive during the colder months as advised by gardening experts.
A guide to overwintering hydrangeas in pots
Having hydrangeas in your flower beds has been a garden trend for a while now. But what is the difference between overwintering planted and potted hydrangeas?
'Hydrangeas are a hardy plant and when they're planted in the ground, they have a lot more root protection than those in pots. So, they don't tend to freeze,' says gardening expert Fiona Jenkins from MyJobQuote.co.uk.
'When you overwinter hydrangeas in flower beds, you don't necessarily always take the plant inside,' says Steve Chilton, garden expert at LeisureBench. 'Instead, you cover the bottom of the plant with mulch or other insulating material, in order to keep it warm and protect it from freezing conditions. With hydrangeas in pots, it's important that you bring them inside instead.'
When to start overwintering hydrangeas in pots
Similar to overwintering petunias, it's very important to get the timing of bringing in your potted hydrangeas right.
'You should start overwintering potted hydrangeas when the temperatures drop and before the first frosts,' Fiona advises.
Steve is more specific with his timing recommendation, 'I recommend starting the overwintering process in late autumn, so around October/November time.' So it's about time.
How to overwinter potted hydrangeas
This is the time when to prune hydrangeas a little. Start by giving the plant a little prune before anything else with a pair of sharp, clean secateurs or pruning shears like these at Amazon.
'You should cut away the old wood at the plant's base and remove any dead or weak branches. Ideally, cut them at the base,' says gardening and plant expert, Petar Ivanov from Fantastic Gardeners.
After that, there are a number of ways to overwinter your potted hydrangea.
1. Move the plant to a basement or a garage
'Place the potted hydrangeas in a cool, dark and sheltered location. A garage or basement is ideal for this, however, it's vital that your basement isn't humid and warm. Ideally, the temperature should be around 4-10°C in whichever location you choose for your plants,' Steve recommends.
Steve Chilton is a passionate and knowledgeable garden expert with several years of experience within the field. Steve has developed strong expertise for all things nature and plants and is a keen educator and loves to share this knowledge with others. He strives to simplify complex garden practices and encourage eco-friendly gardening.
2. Leave the plant outside
If you take a number of precautions, you can leave your potted hydrangea outside in the garden.
'You can move them to a sheltered spot in your garden and raise the pots off the ground using pot feet or bricks,' advises Fiona. 'To further protect the roots from the frost, you can wrap the pot in bubble wrap or garden fleece and add a layer of straw around the base of your plant for insulation.'
'Insulate from below as well with a styrofoam plate if the containers are on a paved surface,' adds Petar. 'Don't forget to water them occasionally as well, so the roots don't dry out.'
He adds that this is not the ideal solution for all varieties of hydrangea with 'Hydrangea serrata, Hydrangea macrophylla and Mophead Hydrangea being at the most risk and best kept potted indoors over winter.'
3. Sink pot into the ground
Alternatively, you can create similar conditions for your potted hydrangea as if it was planted in the ground by sinking the pot into it.
'An alternative is to sink the container into the ground outside before the soil freezes and then uncover it in the spring when the temperatures are higher,' says Petar. It's best to choose a sheltered spot in your garden for this endeavour.
Petar Ivanov is one of the company's top-performing experts and manages over six teams of gardeners, delivering stunning landscape results and fostering a deep connection with nature through his work.
Will my potted hydrangea survive winter?
As a hardy plant, your hydrangea should survive the winter months as long as you create the right conditions for it.
Do hydrangeas need to be cut back for winter?
Yes, hydrangeas should be pruned before overwintering. 'Prune the hydrangeas back so that dead, damaged or overly long branches are removed. This makes it easier to manage them inside,' explains garden expert Steve.
It's not so hard after all. And you even have multiple methods of overwintering your potted hydrangeas to choose from, depending on what suits your and your plant's needs best.
Get the Ideal Home Newsletter
Sign up to our newsletter for style and decor inspiration, house makeovers, project advice and more.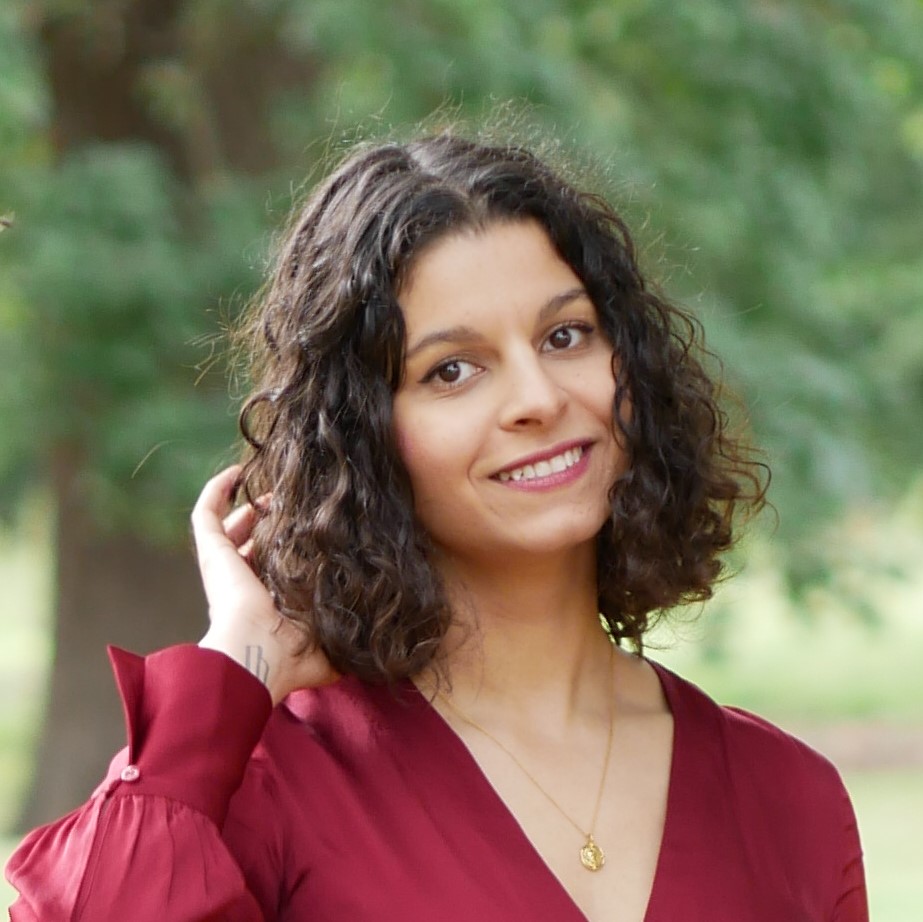 Sara Hesikova has been Ideal Home's News Writer since July 2023, bringing the Ideal Home's readership breaking news stories from the world of home and interiors. Graduating from London College of Fashion with a bachelor's degree in fashion journalism in 2016, she got her start in niche fashion and lifestyle magazines like Glass and Alvar as a writer and editor before making the leap into interiors. She feels the two are intrinsically connected - if someone puts an effort into what they wear, they most likely also care about what they surround themselves with.