How to create the perfect picnicscape, TikTok's latest viral trend
Picnicscapes are popping up all over TikTok and this is how you can create the perfect one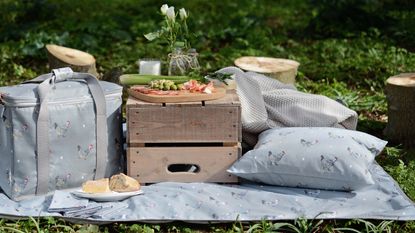 (Image credit: Future PLC/Polly Eltes)
As the skies have cleared and the grass has dried, the perfect conditions for a picnic are upon us. Yay to the picnic season! And we recommend taking advantage of this opportunity while it lasts because it might not be long. The picnicscape trend is going viral all over TikTok and other social media. What's a picnicscape, you might ask. It's the picnic version of the tablescaping decor trend, where instead of making your dining table into a visually pleasing piece of art, you give this TLC to your picnic setting.
This trend is driven by social media and the resulting need to capture everything of beauty for the gram (or now TikTok). But there is nothing wrong with making a picnic with friends, family or your significant other into a special occasion. After all, you wouldn't present your dinner guests with a set of plastic cutlery and mini sausage rolls served from a supermarket-branded packet, right? So let's get picnicscaping!
The picnicscape trend
In the Ideal Home office, we are enchanted by the name of this trend alone, conjuring up romantic images of sunny days, green grass and beautifully arranged picnic settings of patterned blankets, scatter cushions and pretty crockery filled with delicious fresh food. But how do we get there? Experts share their top tips for the perfect picnic.
'The art of styling a picnicscape is about connecting with the beauty of nature, whilst finding a perfect balance between outdoor practicality and curated design,' says Emily Dunstan, home buyer at Heal's. 'By paying attention to every detail, from the colour palette to the tableware, you can curate an alfresco experience that transcends the ordinary.'
Once you've decided on your colour and pattern schemes to find your perfect picnic style, you can start creating your picnicscape. Let's start simple - laying down blankets.
'Starting with the seating area, lay down a bed sheet to avoid muddying your favourite throws, then layer over large blankets with subtle patterns and texture to build visual interest,' Emily advises.
Partnering with NIO Cocktails, interior designer Nicole Sage shares more tips for the perfect picnic base. 'Picnic blankets are perfect for providing all round coverage on the floor, but do look for something with padding. They make a great backdrop for comfort, but you still need some elevation and comfort to make it enjoyable. Introduce outdoor floor cushions for comfort, but if you're having a picnic in your garden, consider adding some bean bags for an ultra relaxed, yet stylish look,' she suggests.
Including cushions in coordinating colours is a crucial step in introducing an element of comfort and cosiness and creating 'an inviting space that encourages guests to lounge and immerse themselves in the scene,' Emily says.
Next up, tableware. And the actual 'table' itself.
'You want to create a seating area around a short table in the centre (if you're hosting at home), or simply add a large chopping board to the centre to display your food and tableware if you're in a park,' says Nicole.
Emily adds, 'For the tableware, opt for organic yet durable materials through your accessories. Think a sustainable bamboo serving bowl or an artisanal clay ceramic dish, which will lend a sense of authenticity to the setting.' Yes, that means ditching the plastic and the single use.
And lastly, decorations. Just because you're picnicking and you're outdoors doesn't mean that you can't include some decor. A centrepiece or a few bud vases filled with a couple of stems will work perfectly.
'Bring the scape together with a statement centrepiece that captures the essence of the surroundings, with an arrangement of wildflowers in a decorative vase, a vintage-inspired lantern, or even a hand painted serving tray,' Emily recommends.
Now, are you excited for your next picnic outing?
Get the Ideal Home Newsletter
Sign up to our newsletter for style and decor inspiration, house makeovers, project advice and more.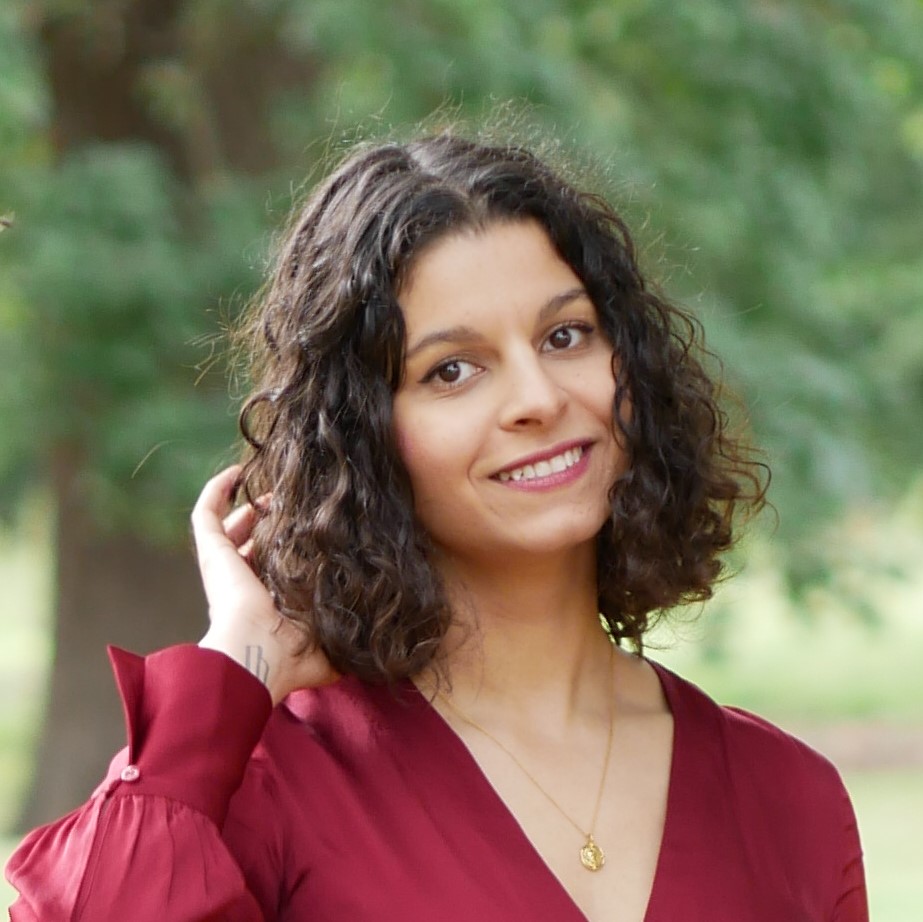 Sara Hesikova has been Ideal Home's News Writer since July 2023, bringing the Ideal Home's readership breaking news stories from the world of home and interiors. Graduating from London College of Fashion with a bachelor's degree in fashion journalism in 2016, she got her start in niche fashion and lifestyle magazines like Glass and Alvar as a writer and editor before making the leap into interiors. She feels the two are intrinsically connected - if someone puts an effort into what they wear, they most likely also care about what they surround themselves with.