What vegetables grow in winter? Get ready to grow a bumper crop for your Christmas dinner
The sun may still be shining (for now), but it's never too early to plan your winter vegetable patch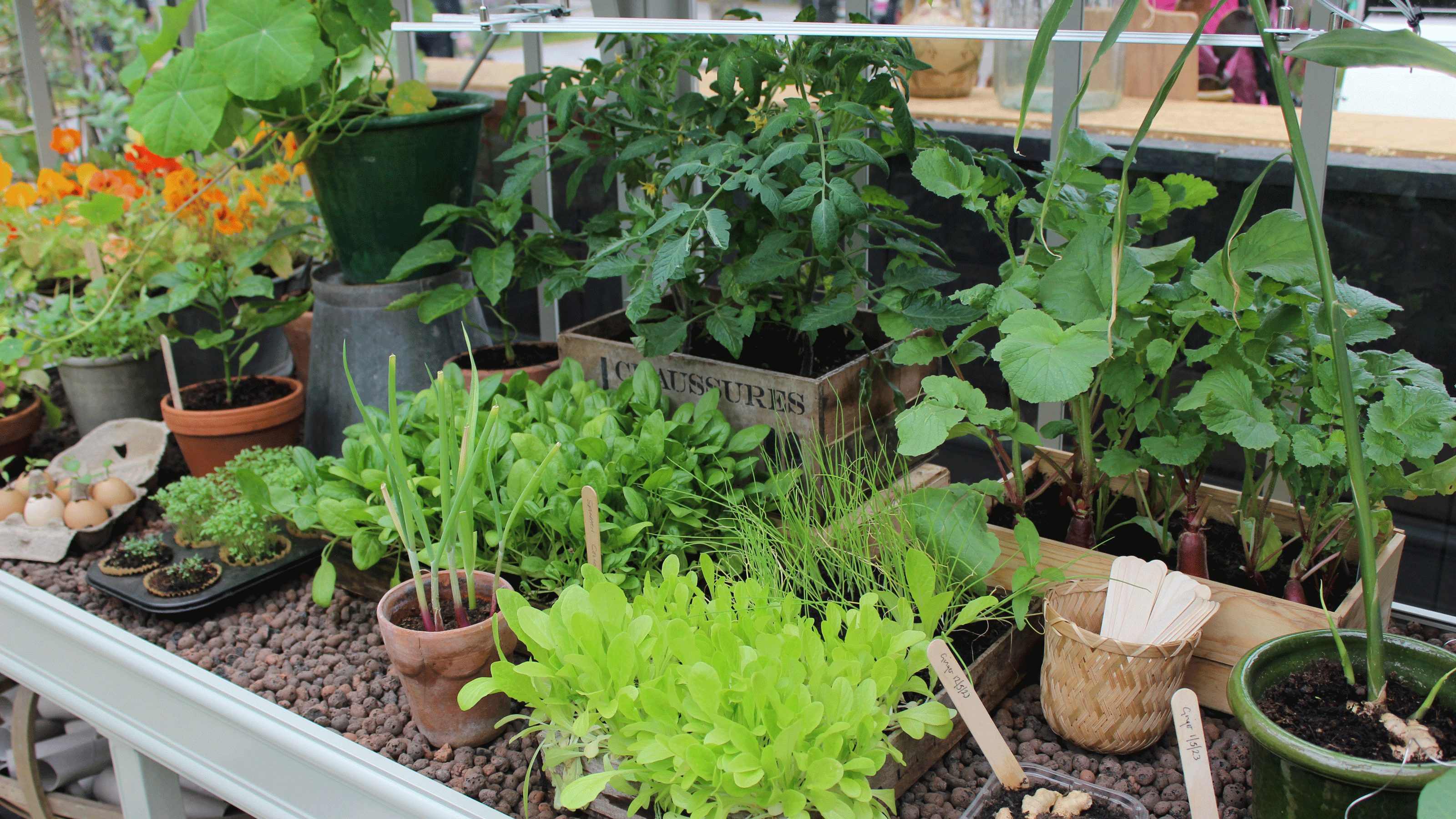 (Image credit: Future / Heather Young)
What vegetables grow in winter, I hear you ask? Well, there's probably more on this list than you'd think. And winter is their time to shine.
While it's super easy to grow vegetables in pots, there's nothing quite like having a designated vegetable patch in your garden. But when the temperature starts to turn, and the frost begins to form, what are you supposed to do?
Well, many people assume that they need to close their vegetable patches down and wrap their plants up in a warm blanket for winter, but that isn't the case at all. There are many vegetables that thrive when the temperature plummets - and this produce can last all winter long if you take care of it.
But to ensure you have a bumper crop for your Christmas dinner, we asked our experts to share their best tips and tricks for what veggies to grow in winter.
What vegetables grow in winter
'There are lots of vegetables you can grow in winter, as long as you work with the light and temperature levels in the UK, not against them,' says Sam Smith, founder of grow-your-own subscription service Pot Gang. 'Some plants can withstand harsher conditions, whilst others actually need them in order to thrive.'
So, without further ado, here are some of the best vegetables to grow in winter.
1. Kale
Not only is kale extremely healthy, but it's also extremely hardy and a great vegetable to add to your veg garden. The plants will grow throughout most of the year and will continue to give you an impressive harvest throughout the tougher winter periods.
But that's not all. If you have a sweet tooth, growing in the winter is the best option for you, too. The starch molecules in the plant actually convert to sugar molecules when they're affected by frost, so the vegetable tastes much sweeter - and arguably more delicious - in the winter.
Considering most kale varieties take around 50 to 60 days to mature, you can also sow it well into the autumn months.
2. Broccoli
Sown at the right time, broccoli has the ability to grow throughout winter and well into spring. They generally offer repeated harvest for around two months, giving you the chance to up your fibre and vitamin C intake.
However, it's important to note that broccoli is fairly slow-growing and will take around 8 months to mature (meaning spring sowing is essential). They also require a fair amount of space, so it's probably best to give broccoli plants their own designated section of your vegetable patch.
3. Parsnips
When searching for the best vegetables to grow over winter, it's best to opt for cool-season growers - and parsnips are one of them. When you have these things on tap, they'll be a perfect addition to your roast dinners or hearty winter soups.
As they are a relatively slow-growing crop, parsnips are best sown in spring for a winter yield. But when they're in the ground, there's not much you need to do in terms of care.
Parsnips tend to keep to their own devices, but they do require free-draining soil to grow their best.
4. Beetroot
Although beetroot is a very wintery vegetable, many home growers tend to stick to supermarket-bought beetroot during the colder months due to the complicated nature of growing beetroot at home. However, it can be sewn outside right up to the end of August.
Ideally, beetroot should be left in-ground under the cover of a polytunnel during the winter period to keep it safe from frozen ground and frost. There is a hack for that, though.
'No polytunnel? No problem. Recreate the environment with cloches or fleece,' says Chauntelle Lewis, AKA The Barefoot Planter. By doing this, you should be able to store your beetroot in the ground for a healthy winter harvest.
5. Brussels sprouts
You probably don't need me to tell you that Brussels sprouts are synonymous with the winter. No Christmas dinner would be complete without a sprout or two on your plate - whether you like them or not.
But instead of buying them from the supermarket, why don't you grow them yourself? Brussels sprouts are great contenders for overwintering, and the stalks are fairly hardy. The only downside is that they are fairly slow-growing.
Despite this, Brussels sprouts often benefit from cold temperatures, with many claiming that exposure to frost can actually improve the flavour and make them taste sweeter.
6. Leeks
Part of the onion family, leeks really come out of their shell during the winter months. And if you have leeks in the ground right now, you may have found that they're already reaching maturity. However, they will continue to grow throughout winter if you don't want to harvest them just yet.
If haven't added leeks to your winter veg patch just yet, though, we're sad to say that you've missed the boat. It's best to wait until March or April to sow them. This way, they will have time to establish themselves for a bumper winter crop.
Plus, leeks can survive the frost, so you can leave them to their own devices during this cooler period.
7. Cabbage
No winter roast dinner would be complete without cabbage, and you'll be happy to know that it's very easy to grow your own cabbage at home.
While cabbage can grow all year round, it's best to sow in late spring for a winter harvest. And they can even stand in place for a few months if you don't need them straight away. Be warned that cabbages do require a little maintenance, though.
Not only do they take up a lot of space and therefore need a larger area in your veg patch, but young cabbages can also be vulnerable to frost. Although they can handle a light frost, you might need to invest in a row cover if temperatures drop to the extreme.
8. Garlic and shallots
Part of the allium genus, shallots, and garlic are from the same family. And if you're a fan of either of these two veggies, you'll be happy to know that they thrive in winter. In fact, they couldn't grow without these cold conditions.
'Rather than just surviving winter, garlic, elephant garlic and shallots actually need a period of cold in order to properly form,' explains Sam from Pot Gang. 'You plant them as individual cloves or 'sets', which then divide up underground into bulbs through winter, so get planting them around October/November.'
But if you don't have space in your veg patch for garlic bulbs, check out how to grow garlic in pots instead.
9. Carrots
Carrots are a popular root vegetable for veggie lovers and gardeners alike, largely because they're easy to grow in containers. And as long as they're sown before late August, you should be able to harvest carrots all year round - even in the winter.
In fact, carrots are the best vegetables to sow in August. They prefer to grow in a cooler environment. But while they can be a welcome addition to any winter vegetable patch, just make sure that you give them a little TLC to protect them from unwelcome frost.
You can do this by covering with a row cover - such as this JYCRA Plant Antifreeze Cloth from Amazon - or adding a layer of straw or cardboard to the ground during the winter months.
FAQs
What vegetables can you plant in September October?
Many vegetables can be planted in September and October for overwintering, including a variety of leafy greens such as spinach and winter salad mixes. Alongside this, beans, onions, and squashes will all benefit from being planted in this period.
However, it's important to understand these vegetables and how they will cope going into the winter months. With the changes in the weather, they may need some extra TLC to continue thriving - and they definitely need to be planted in the right place.
'If you are planning on growing winter vegetables, make sure you choose an open site with free-draining soil,' says gardening expert Harry Bodell at PriceYourJob.co.uk. 'Most vegetable gardens are able to accommodate winter crops, although some winter vegetables may take up a lot of space for long periods of time, so it's important to ensure you have the right conditions and enough space for the crops.'
To be sure, check the packets of your seeds to provide the perfect spot.
What vegetables grow the best in winter?
According to Steve Chilton, garden expert at LeisureBench, 'There are a number of vegetables that can be grown during the winter months or harvested during the winter months here in the UK. These vegetables are often known as being 'hardy', as they can withstand colder, more extreme temperatures.'
Examples of these vegetables include carrots, parsnips, broccoli, kale, and more. And if you have a packet of vegetable seeds, their desired growing and sowing period will be written in the instructions.
Get the Ideal Home Newsletter
Sign up to our newsletter for style and decor inspiration, house makeovers, project advice and more.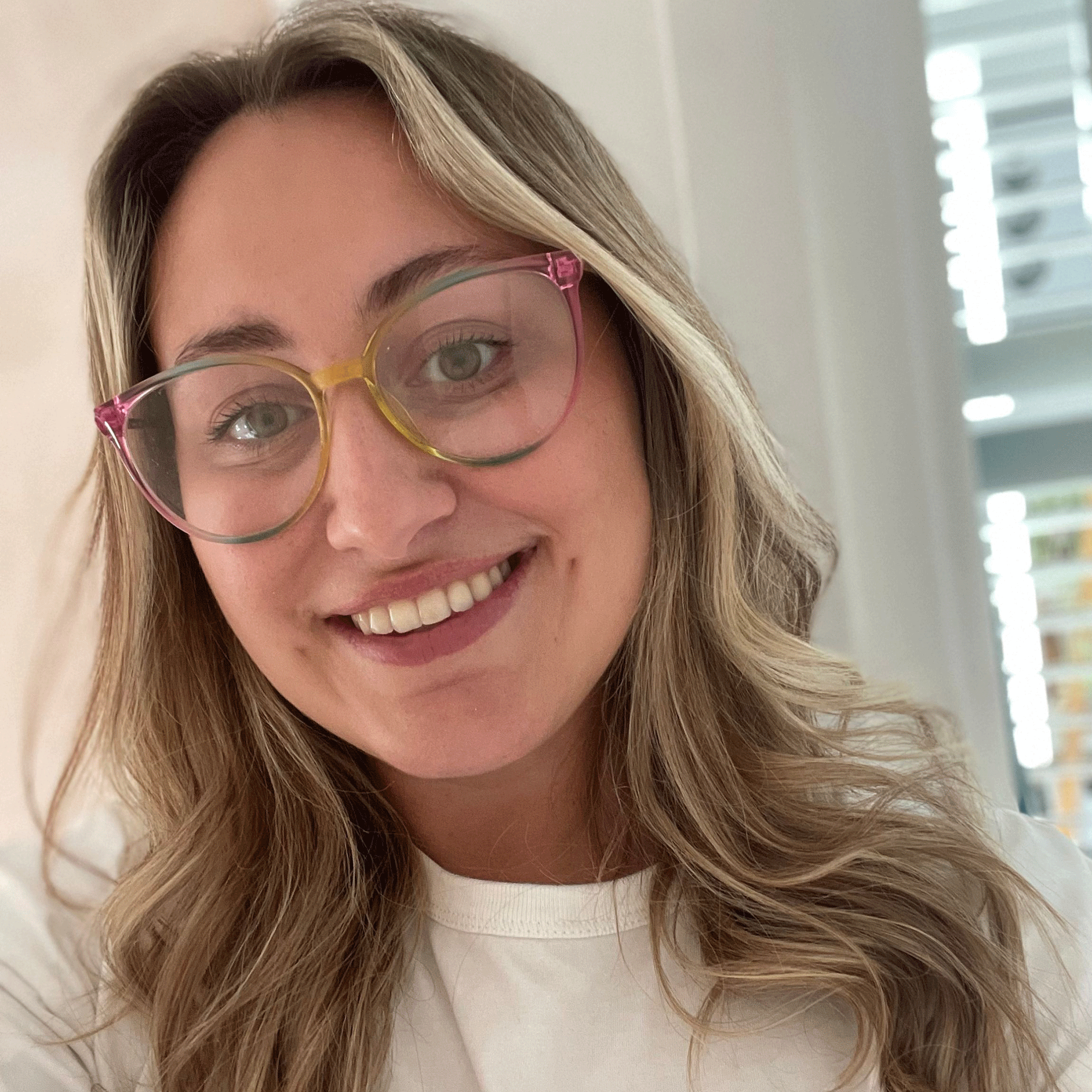 Lauren Bradbury is a freelance writer and major homes enthusiast. She graduated with a Bachelor's degree in English and Creative Writing from the University of Chichester in 2016, before dipping her toe into the world of content writing. After years of agency work, writing everything from real-life stories to holiday round-ups, she decided to take the plunge and become a full-time freelancer in the online magazine world. Since then, she has become a regular contributor for Real Homes and Ideal Home, and become even more obsessed with everything interior and garden related. As a result, she's in the process of transforming her old Victorian terraced house into an eclectic and modern home that hits visitors with personality as soon as they walk through the door.