The 10 best vegetables to sow in August for a bumper autumn crop
Plant these veg up and you'll be hosting your very own Harvest Festival in no time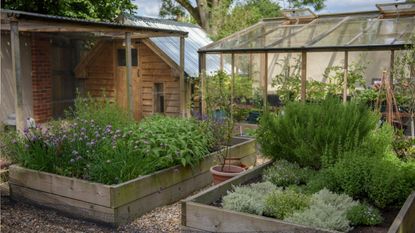 (Image credit: Future PLC/Polly Eltes Photography)
Trying to suss out the best vegetables to sow in August? While it may seem as if it's time to put your GYO garden ideas into hibernation, nothing could be further from the truth – especially if you're smart about it.
For some of us, this might look like planting the last of our rooted strawberry plants. For others, it might be a case of pruning out fruited summer raspberry canes and tying in new ones.
And, for those of us who throw ourselves wholeheartedly into any and all garden trends, August is the perfect time to try our hand at some tasty new edimentals.
The best vegetables to sow in August
There is plenty to do in your garden this month, including learning how to take geranium cuttings (as well as fuchsia and hydrangea cuttings), how to prune wisteria, and when to cut back buddleja.
Don't, however, neglect your vegetable plot. 'There are so many sowing options in August for gardeners, if they only know where to look,' says Christopher O'Donoghue of Gardens Revived.
'They just need to make sure that the vegetables they're sowing are frost-hardy, as autumn can sometimes send an early cold snap our way – and, if this year has shown us anything, it's that we can't rely on good weather!'
A gardener with over a decade of experience under his belt, Christopher set up Gardens Revived with his brother, Andrew, in 2018 to create a thriving family business. Together, they have worked on residential gardens, listed buildings and gardens, flower shows and large estates with some exceeding 70 acres – many with historical significance.
With that in mind, then, here's our pick of the best vegetables to sow in August.
You are very welcome.
1. Salad leaves
Fancy tucking into some autumnal salads when that inevitable Indian summer rolls around in a few months? You're in luck; when it comes to jobs to do in the garden in August, it's prime time for sowing hardy salad leaves.
'Sow hardy salad crops such as 'Rouge d'hiver' and 'Winter Density' lettuce and Corn Salad, Rocket, Land Cress, Purslane, Mizuna and Mibuna now for harvesting in October and November,' suggests Monty Don, writing in his popular blog.
Mustard Greens and Swiss Chard are also excellent options for this time of year. And if the temperature dips, don't worry: all 10 varieties of the aforementioned salad leaves can be protected with cloches or cold frames. Our personal pick is this purse-friendly grow tunnel from Amazon, if you're wondering.
Where to buy salad seeds:
Crocus: a wide range of salad leaf seeds
Thompson & Morgan: mixed and single type seeds
Sarah Raven: lettuce and salad leaf seeds
2. Radishes
Continuing our salad theme, don't make the mistake of thinking radish season is over, as they're actually one of the best vegetables to sow in August
'Radishes are quick to mature and can be planted in August for a harvest before the colder weather sets in,' promises Christopher.
Where to buy radish seeds:
Crocus: mixed radish seeds
Thompson & Morgan: a wide selection of radish seeds
Sarah Raven: a vast range of radish seeds
3. Carrots and turnips
Whether you grow carrots in containers or in the ground, you can sow your last batch of them (and your turnips) now. Because, as they are counted among the easiest vegetables to grow, you can sow fast-maturing varieties in August for a late fall harvest.
Remember, though, that they 'need around six hours of sunlight each day,' says Christopher. So it might be worth skipping this one if you're in one of the cooler, darker regions of the UK.
Where to buy carrot and turnip seeds:
Crocus: mixed carrot seeds and turnip 'sweetbell' seeds
Thompson & Morgan: autumn carrot seeds and turnip 'golden ball' seeds
Sarah Raven: carrot 'purple sun' seeds
4. Sorrel, chicory and fennel
As per the advice laid out by the Royal Horticultural Society, you can still sow quick maturing salad crops such as sorrel, chicory and fennel in August. And, as some of the prettiest edimentals going, they're guaranteed to keep your vegetable plot looking its best.
Where to buy sorrel, chicory, and fennel seeds:
Crocus: sorrel seedsand fennel seeds
Thompson & Morgan: a wide variety of sorrel seeds, chicory seeds and fennel seeds
Sarah Raven: sorrel seeds, chicory seeds and fennel seeds
5. Kale and spinach
Dark leafy greens give us a much needed vitamin boost over the winter months, so it's well worth taking the time to plant some now.
'Fast-growing and cold-hardy, spinach can be sown for a late fall or early winter harvest,' says Christopher.
Kale, too, is one of the best vegetables to sow in August so will will thrive in your garden over the next month or so if you plant some now.
Where to buy kale and spinach seeds:
Crocus: kale seeds and spinach seeds
Thompson & Morgan: a wide variety of kale seeds and spinach seeds
Sarah Raven: the winter kale collection and spinach 'giant winter' seeds
6. Peas
Some peas, often referred to as 'second cropping' peas, can be sown in August for a late-season harvest. Just be sure to look for a quick-growing variety, such as Douce Provence or Meteor.
Where to buy pea seeds:
Thompson & Morgan: Pea 'Douce Provence' seeds and Pea 'Meteor' seeds
7 Spring onions and Oriental vegetables
'You can sow spring onions in August for a late-season crop that can be harvested through the fall and early winter,' says Christopher, noting that Pak Choi and Chop Suey greens will also likely thrive if you set to work and plant them now.
We don't know about you, but we can't stop humming 'cauliflowers fluffy and cabbages green' under our breath. Time to gear up for Harvest Festival season, we think...
Where to buy spring onion and Oriental vegetable seeds:
Crocus: 'North Holland Blood Red' spring onion seeds
Thompson & Morgan: a wide variety of spring onion seedsand Pak Choi seeds
Sarah Raven: Stir Fry Autumn/Winter seed collection
Can you sow vegetables in August?
You absolutely can and should plant in the late summer, and when it comes to the best vegetables to sow in August you've got a few more than you might expect to choose from, but definitely look at hardy salad leaves and the last of your root crops. However, remember that the 'success of your late-season crops will depend on your local climate, as well as the specific variety of each vegetable,' says Christopher.
'It's a good idea to consult local gardening resources or nurseries for advice tailored to your region. Additionally, consider using protective measures like cloches, row covers, or cold frames to extend the growing season as temperatures begin to drop.'
What veg and fruit can I plant in August?
There are plenty of vegetables that are worth planting in August, including hardy salad leaves, radishes, carrots, turnips, chicory, sorrel, fennel, spinach, kale, spring onions, swiss chard, and chop suey vegetables.
It is also a good idea to sow green manures, such as crimson clover, to cover bare areas and improve the quality of your soil.
Can you sow salad leaves in August?
'August is often an ideal time to sow salad leaves because it tends to mark the transition from hot summer temperatures to cooler ones,' says Morris Hankinson, director of Hopes Grove Nurseries.
'Salad greens, like lettuce and spinach, tend to prefer cooler conditions for optimal growth. Sowing in August allows the plants to establish better by avoiding the intense heat of summer and the risk of flowers forming (bolting). The milder conditions allow gardeners to extend the growing season into Autumn, reduce pest and disease activity that thrive in hotter temperatures, and have the opportunity to harvest fresh and vibrant greens.'

To sow salad leaves effectively, Morris suggests that you select an area that is well drained and with partial sunlight to encourage steady growth, and that you prepare the soil by loosening it and removing debris.
Once this is done, you should create shallow grooves about half an inch deep, and space them according to the recommended spacing for the specific salad greens you're planting.
'Sprinkle the seeds evenly and cover them lightly with soil. Gently water the area using a fine mist to avoid displacing the seeds,' says Morris.
'As the salad leaves germinate and grow, ensure they receive consistent moisture and if the weather becomes particularly hot, it's worth providing some shade to prevent stress. Regularly monitor the soil's moisture level and water when it begins to feel dry.'
Once the salad leaves are usually a few inches tall, you can start harvesting the outer leaves while allowing the inner ones to continue growing.
Get the Ideal Home Newsletter
Sign up to our newsletter for style and decor inspiration, house makeovers, project advice and more.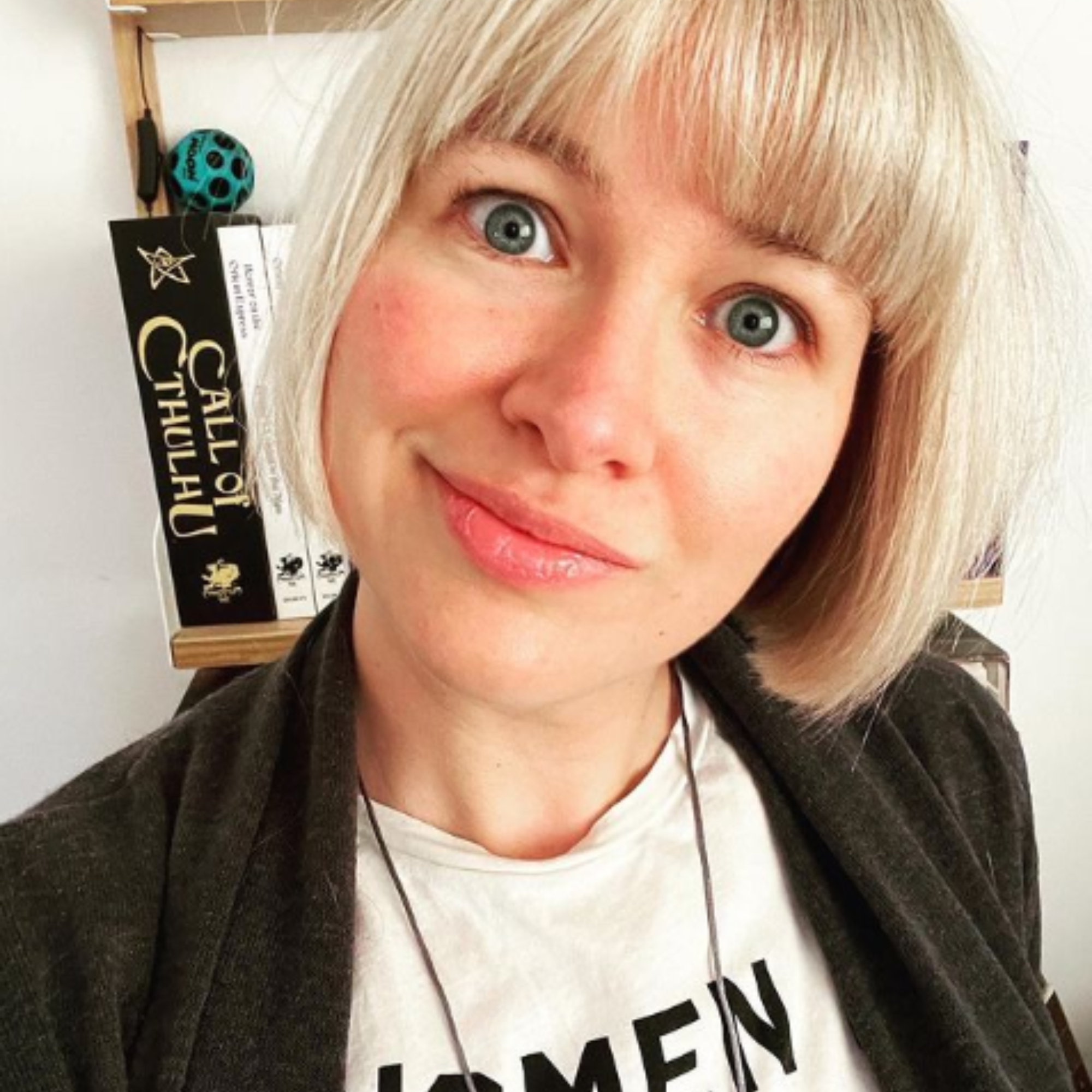 Kayleigh Dray became Ideal Home's Acting Content Editor in the spring of 2023, and is very excited to get to work. She joins the team after a decade-long career working as a journalist and editor across a number of leading lifestyle brands, both in-house and as a freelancer.