When to plant hyacinth bulbs - for a blooming spring garden that will make your neighbours jealous
Experts reveal the perfect time to plant hyacinth bulbs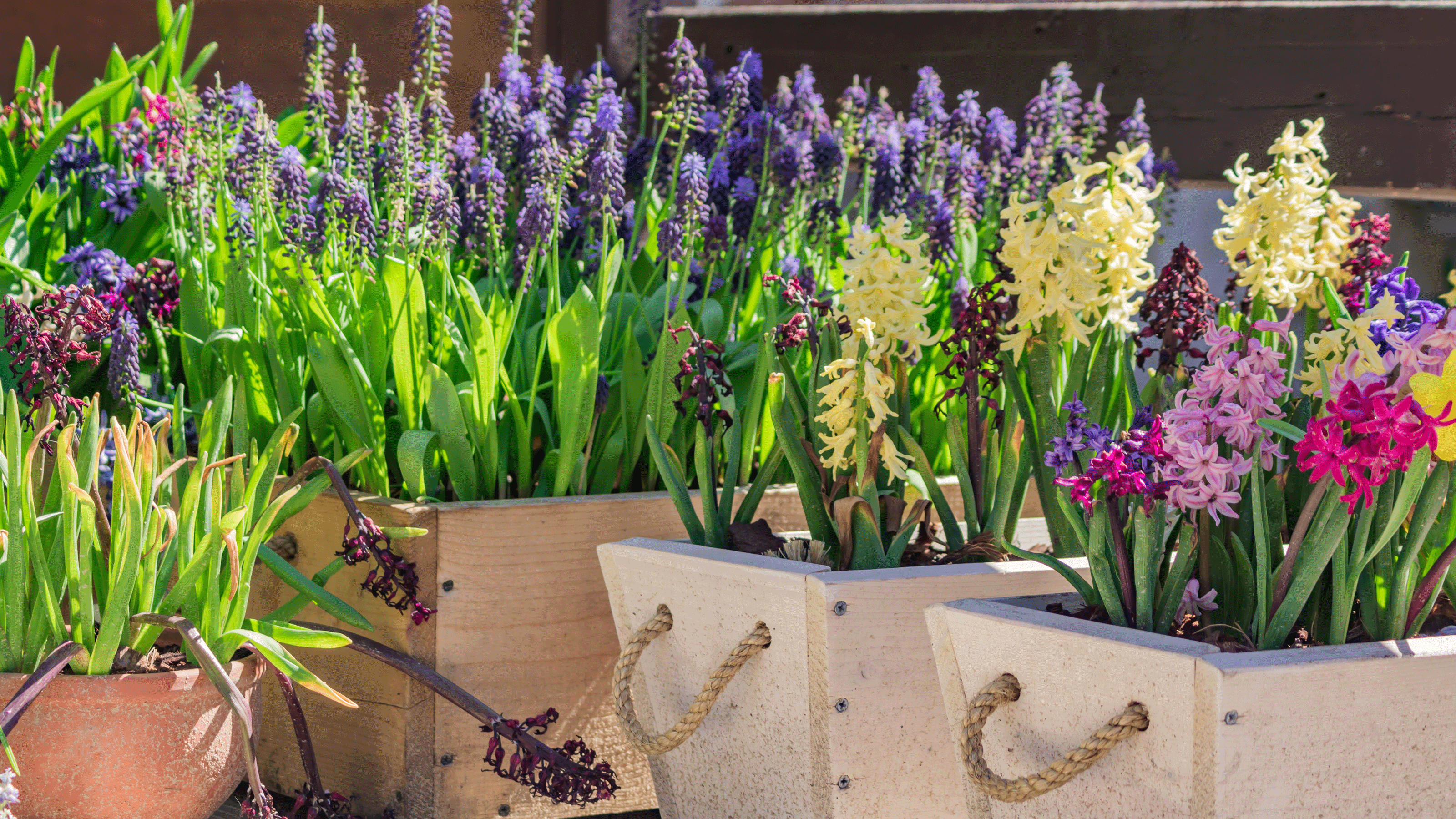 (Image credit: Getty Images)
If your search for when to plant hyacinth bulbs has brought you here… welcome! And you'll be happy to know that we've got the answer for you.
Hyacinths' fragrant perfume and their beautiful blooms, it's no wonder that hyacinths are so popular. Perfect for any garden idea, hyacinths come in an array of colours that would suit any style or size. But while they're fairly hardy plants that will withstand even the harshest winters, hyacinth bulbs need to be planted at the right time.
Yes, knowing when to plant bulbs for spring can make the difference between a garden full of blooms and a garden that lacks any colour or depth. That's why we decided to go in search of the "sweet spot" that will give you a spring garden your neighbours will be jealous of.
When to plant hyacinth bulbs
If you want to guarantee bold and beautiful blooms in March and April, you should aim to plant your hyacinth bulbs anytime between September and November. This autumn temperature is perfect for these hardy bulbs, as it allows them to establish their roots and develop their shoots.
'Like many flowers and plants that grow over the winter, it's important to get them planted early enough so that their roots can develop properly before the ground freezes for the first time,' says Steve Chilton, garden expert from LeisureBench. 'This is so important because if their roots aren't fully developed before the first frost, when the cold hits, it will damage them and stunt their growth. This leads to unhealthy flowers and sometimes no flowers at all.'
If you missed the deadline, though, don't worry. You may potentially get away with waiting until December to plant your hyacinth bulbs, but you'll just have to be a little more patient. Bulbs planted later will simply arrive later in the spring.
Where to plant hyacinth bulbs
One of the major plus points of hyacinth bulbs is that they can be grown in pots or in the ground. Either way, though, they prefer to be planted in fertile and well-draining soil.
If you want to appreciate these blooms year after year, it's best to plant your hyacinth bulbs in full sun. And while this is good news for those with south-facing gardens, that doesn't mean that they can't tolerate a little bit of shade. However, hyacinths grown in the shade won't be quite as bright or bold the next year.
When in the ground, hyacinth bulbs are hardy and should survive the whole winter - even if we suffer hard frost. The same can't be said for hyacinth bulbs in containers, though. When the cold frost arrives, you might want to consider wrapping your pots in bubble wrap or taking them indoors.
How to plant hyacinth bulbs
How you plant hyacinth bulbs does depend on where you're planting them. These flowers grow well in both garden borders and pots. So, that's why you first need to decide where you want to plant your hyacinth bulbs before you get started.
In garden borders: When planting hyacinth bulbs in garden borders, dig a hole around 10cm deep and then plant them with their noses up. If you're planning on planting a lot at the same time, always make sure that you leave around 8cm of space between each bulb to prevent overcrowding. Then, backfill the soil and water them.
In pots: Although hyacinth bulbs grow well in pots, they do need a little extra TLC due to the fact that they won't be planted into nutrient-rich soil. So, you'll need to replicate this environment by filling your pot with peat-free multi-purpose potting compost.
For the most impressive spring blooms, opt to grow four bulbs in each pot and plant these bulbs 10cm deep and 8cm away from each other. Of course, if you use smaller pots, use a smaller amount of bulbs.
Ideally, you should also raise your pot off the ground to improve drainage. You can do this using pot feet - and we find that The Garden Gecko Invisible Pot Feet from Amazon works wonders.
Alternatively, if you're planning to use hyacinths on your Christmas table this year there is the option to try growing forced bulbs. Sarah Raven's top tips for how to grow forced bulbs like Hyacinths is to start this time of year but use a cardboard cone to trick for the first weeks to make sure they're ready in time for December.
FAQs
What month do you plant hyacinth bulbs?
You can plant hyacinth bulbs anywhere between September and November. It doesn't matter which month you choose, and you could even wait as long as December if you wanted to. However, if you want guaranteed blooms as soon as spring starts, it's best to opt for early autumn rather than the winter.
Can you leave hyacinth bulbs in the ground all year?
If you have planted hyacinth bulbs in the ground, you don't have to worry about pulling them up ever again - unless you want to move them. That's because hyacinth bulbs are extremely hardy and can withstand even the coldest of winters.
However, the same can't be said for hyacinth bulbs in containers or pots. These bulbs are more exposed and vulnerable and will need to be protected in winter. You can either wrap the pots with bubble wrap or take the pots inside.
Get the Ideal Home Newsletter
Sign up to our newsletter for style and decor inspiration, house makeovers, project advice and more.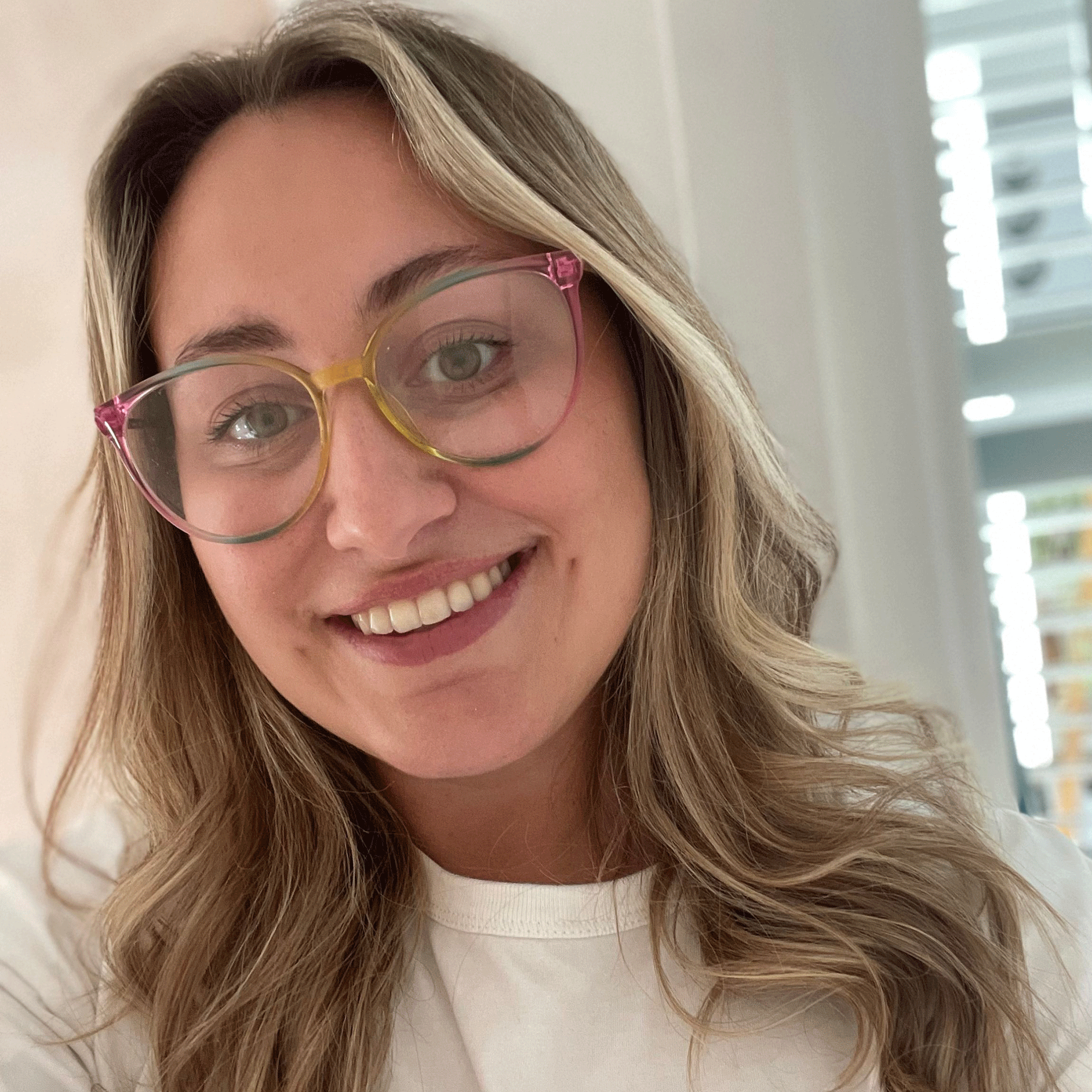 Lauren Bradbury is a freelance writer and major homes enthusiast. She graduated with a Bachelor's degree in English and Creative Writing from the University of Chichester in 2016, before dipping her toe into the world of content writing. After years of agency work, writing everything from real-life stories to holiday round-ups, she decided to take the plunge and become a full-time freelancer in the online magazine world. Since then, she has become a regular contributor for Real Homes and Ideal Home, and become even more obsessed with everything interior and garden related. As a result, she's in the process of transforming her old Victorian terraced house into an eclectic and modern home that hits visitors with personality as soon as they walk through the door.